By Chris Kavan - 10/20/19 at 11:52 PM CT
While Disney's Maleficent sequel may have topped the box office - Angelina Jolie's second run as the evil villain was far from impressive. Joker neared a major milestone while Zombieland: Double Tap opened better than expected and a trio of films led the indie box office to some big numbers. All in all, there was more good news than bad for this weekend's box office and we'll have to wait and see if the Halloween season gives any of these films a boost.

1) MALEFICENT: MISTRESS OF EVIL


Disney has had a good year, but Mistress of Evil isn't going to make their top of 2019 list. While it may have opened atop the box office, the $36 million was below expectations, and much lower than the original film's $69.4 million opening back in 2014 as well as the more recent opening of Dumbo ($46 million), which itself was considered a disappointment. It joins a slew of 2019 sequels that failed to live up expectations including The LEGO Movie 2, Godzilla: King of the Monsters, Happy Death Day 2U and The Secret Life of Pets 2. Considering its $185 million price tag, the film is going to have to make some serious waves overseas to just break even. The good news it is doing decent with $117 million thus far ($153 global), but it has a ways to go. Audiences who saw Mistress of Evil at least liked it - awarding it an "A" Cinemascore. That audience was 56% female with 54% coming in 25 or older. Best-case scenario is that it hits $100 million domestic at his point - and maybe $400 million worldwide. But with Terminator: Dark Fate breathing down its neck - it may be a bridge too far.
2)
JOKER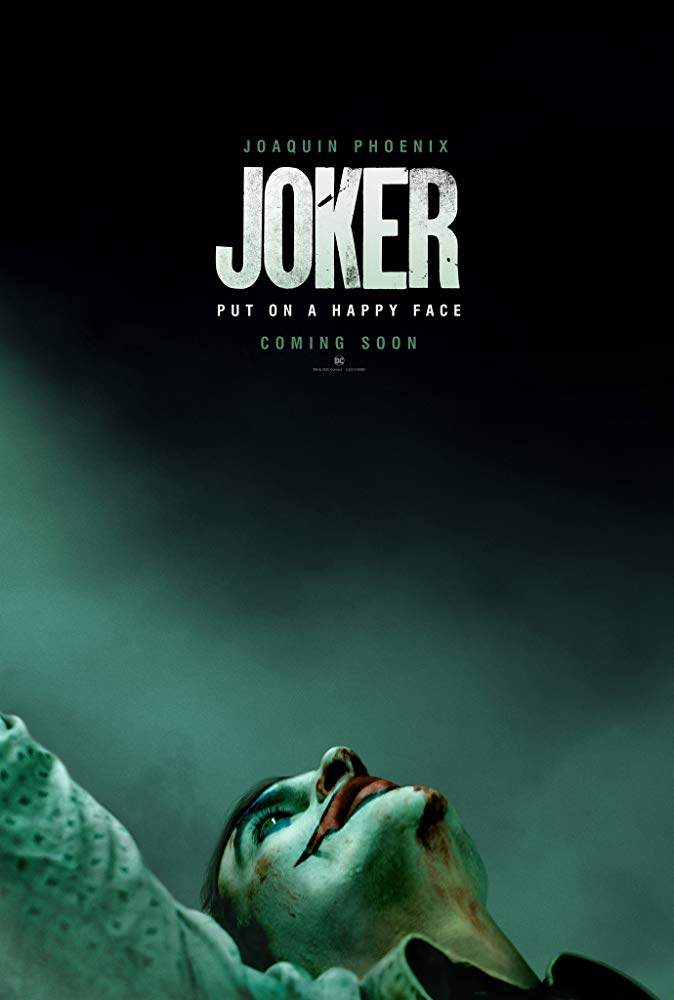 After two weeks on top of the box office, Joker had to settle for second place, but he can still put on that happy face, because Joker has solidified itself as one of the most impressive comic book films of all time. After a 47.7% drop, Joker took in $29.2 million, reaching a new total of $247.2 million - and it will hit $250 million in a matter of days. With another $77.8 million overseas, its global total jumped to $737.5 million. That puts it ahead of It ($700 million) and Captain America: The Winter Soldier ($714 million). Among all September/October releases, it now ranks second behind only Venom ($854 million). Among all R-rated films, it sits in fourth, behind Deadpool ($783 million), Deadpool 2 ($785 million) and The Matrix Reloaded ($742 million) - and it looks like it will be able to pass all three before it ends its run. And, in terms of budget vs. gross, it is certainly one of the biggest comic book movies of all time. Hey, we said we were sick of dark and brooding superheroes - but villains? Guess that's a whole other story and Joker proves that without a doubt.
3)
ZOMBIELAND: DOUBLE TAP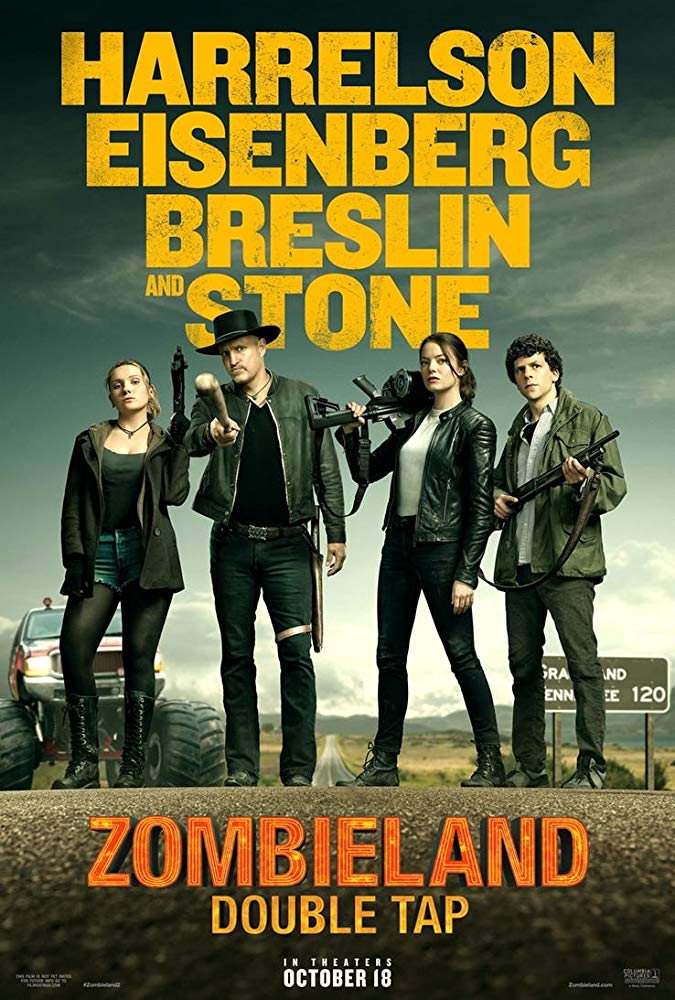 If Maleficent was disappointing while opening in first place, Zombieland: Double Tap was the opposite: it may have only opened in third, but the results looked much better. With $26.7 million, Double Tap opened higher than the original Zombieland ($24.7 million) - even with inflation thrown in, it's damn close to the $29 million adjusted total for the first film. In fact, for all of 2019, it's the only true sequel (not including threequels like John Wick or Angel Has Fallen) to open bigger than its predecessor. Some may question whether another Zombieland was warranted after 10 years, but audiences seemed happy to get back together with Tallahassee (Woody Harrelson), Columbus (Jesse Eisenberg), Wichita (Emma Stone) and Little Rock (Abigail Breslin). The film earned a "B+" Cinemascore from audiences, which was made up of 57% with 56% coming in 25 or older. This film looks to benefit the most from the Halloween holiday, so even if it winds up a bit front-loaded, $70 million seems like a solid choice. While it isn't breaking huge overseas ($5.3 million thus far), if it holds up on the domestic front, it might not have to count on foreign markets to help it along. It should more than make back its $42 million budget in the end.
4)
THE ADDAMS FAMILY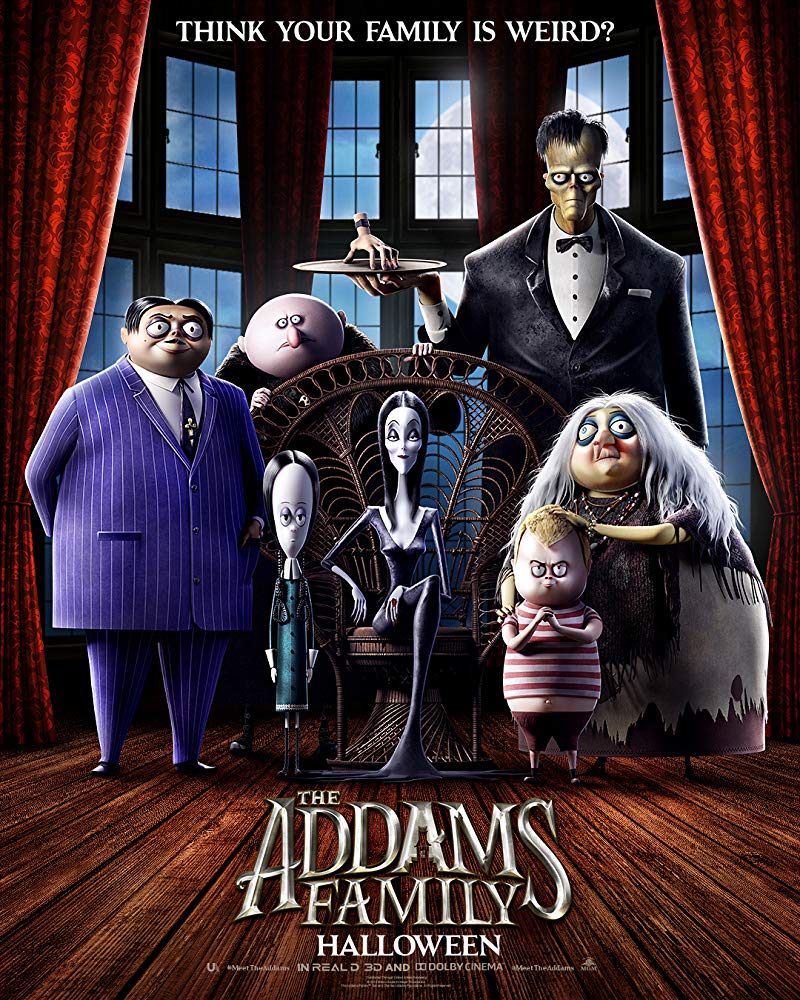 Speaking of films that should benefit from Halloween, the animated Addams Family dipped 47% in its second weekend, earning $16 million and bumping its total up to $56.8 million. That means it has crossed the $50 million mark with relative ease. It looks to hit $75 million probably right around Halloween itself - on its way to around a $90 million or so total. That's good news for the $40 million picture, which will more than double its budget on domestic returns alone. This should hopefully get a decent holiday bump considering its theme.
5)
GEMINI MAN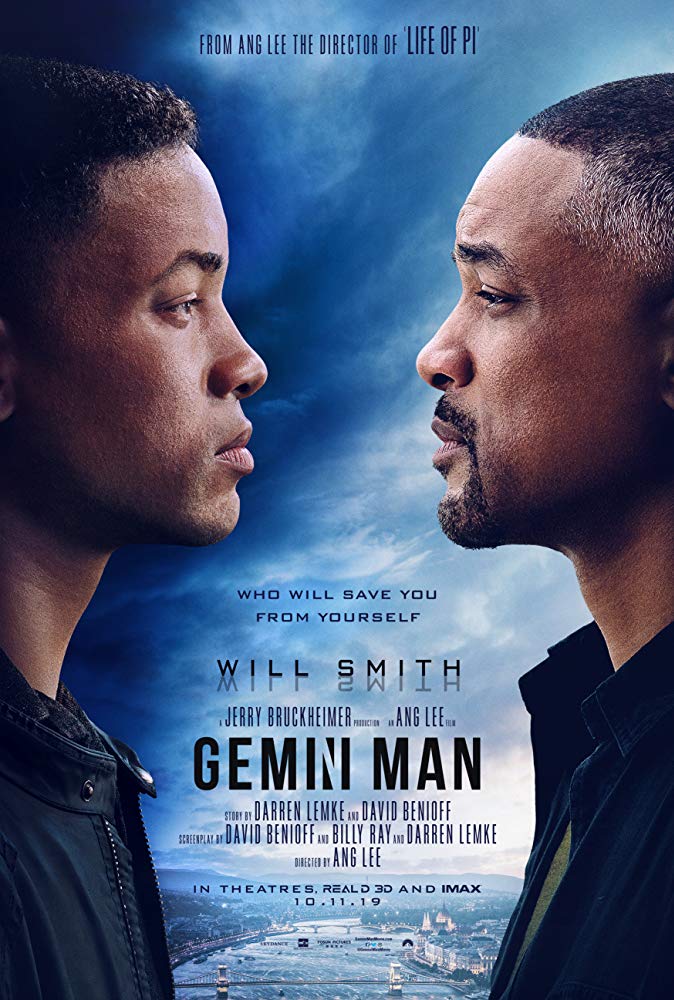 After a lackluster opening, Gemini Man took an expected big hit in its second weekend, dipping 58.6% and adding just $8.5 million to its $36.5 million total. That spells bad news for the $138 million film, which will be lucky to clear $50 million domestic. While it may have added $21 million from China, it's not going to be enough as the film will struggle to hit $200 million worldwide, much too low to justify its budget. This is going to continue to fade out quickly and I have a feeling it's going to be done by mid-November.
Outside the top five: Downton Abbey officially became the highest-grossing film for Focus Features after a $3.08 million weekend (7th place) and a new $88.6 million total. That tops Brokeback Mountain ($83 million) for the honor and the film looks to add at least a little more to that total before it ultimately leaves theaters.
It was a spectacular weekend for limited-release films which saw three films break big. Taika Waititi's WWII satire Jojo Rabbit, follows a Hilter youth (Roman Griffin Davis) with a few issues, his imaginary friend Adolph (Waititi again) and his mother's (Scarlett Johansson) dangerous decision to hide a young Jewish girl (Thomasin McKenzie) in their attic. The film can claim the title for best per-theater average of the week, playing in five theaters and earning $350,000 for an impressive $70,00 per-theater average.
That total is second only to Parasite - which itself enjoyed another impressive weekend, adding 30 theaters to its count and jumping a robust 223.1% over last weekend with $1.24 million - and rising from 15th to 11th place in the process - for a still-impressive $37,616 per-theater average.
Finally, The Lighthouse, director Robert Eggers followup to The Witch, opened in eight theaters to the tune of $419,764 - for an equally-impressive $52,471 per-theater average. That's great for a film that follows two men (played by Willem Dafoe and Robert Pattinson) who start to go crazy in their remote lighthouse.
Next week's big films include a most relevant and timely film in Black and Blue, a horror film hoping Halloween fans show up in Countdown and a showdown between two titans hoping to make history in The Current War.
Comments