By Chris Kavan - 09/08/19 at 11:06 PM CT
The original It is in good company as the sequel, It: Chapter Two came in behind it to claim the crown for the second-best horror opening of all time. It is also the second-best September opening of all time as well - also behind the first It. None of the rest of the films in the top five fell over 50% compared to last weekend - even if they were far behind the top film. It was a much-needed shot in the arm after a rather disappointing end of summer box office. This one should play well in the coming weeks ahead, with little in the way of horror to worry about.

1) IT: CHAPTER 2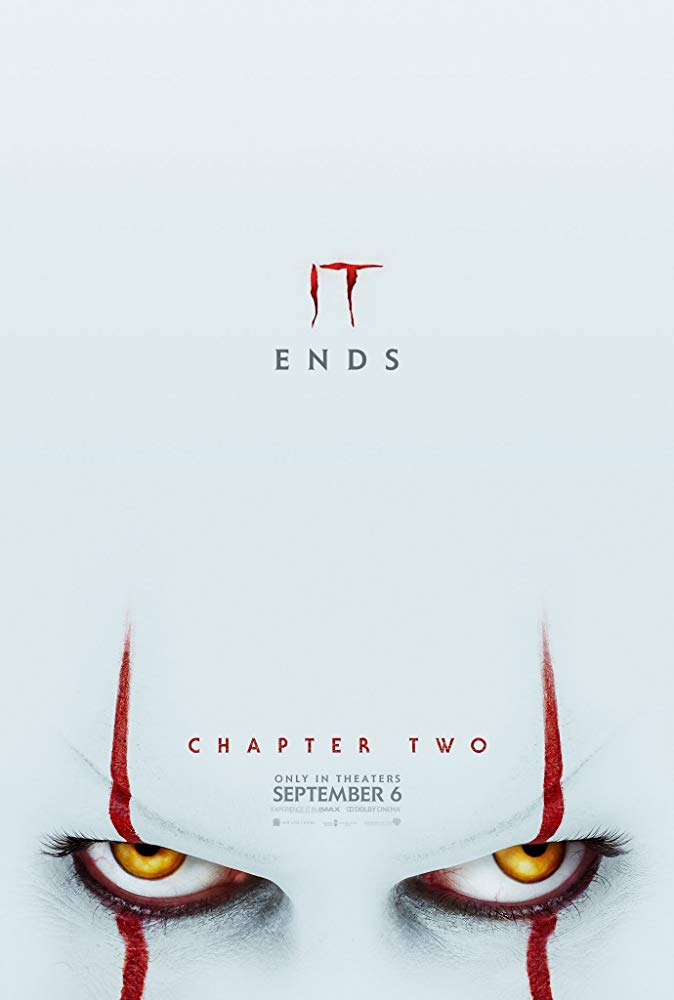 It was going to be hard to follow up, what with its record-setting $123 million opening. Chapter 2, with its longer running time and adult cast tried its best, however, and came up with a still-impressive $91 million opening. As I said, for horror, it lags only behind the first It and among R-rated films, still ranks as the fifth-best opening (behind It, two Deadpool movies and The Matrix Reloaded). The film scored a "B+" Cinemascore - the same as the first film, even as it played more mixed with critics (65% Fresh vs 85% Fresh compared to It). The audience drew in slightly less females (47% vs 51%) than the first film, as well as slightly older with 67% coming in over 25 vs the 65% for the first film. As many sequels do, however, It: Chapter 2 had a more impressive international debut - with $94 million from 75 markets - including record horror openings in Russia, Netherlands, Norway, Finland and Argentina. A direct comparison is tough, as It only opened in 24 markets with $66 million, but all signs point to this having a more robust international total than the first film. In any case, the drop between It and Chapter 2 is very similar to the 29% drop between Jurassic World and Fallen Kingdom, or the 33% drop from Furious 7 to Fate of the Furious. Both those films were still huge and there is little reason to believe that Chapter 2 won't hit $200 million domestic. The longer running time means many people (myself included) will watch it later down the road and I think this will have a nice run ahead of it.
2)
ANGEL HAS FALLEN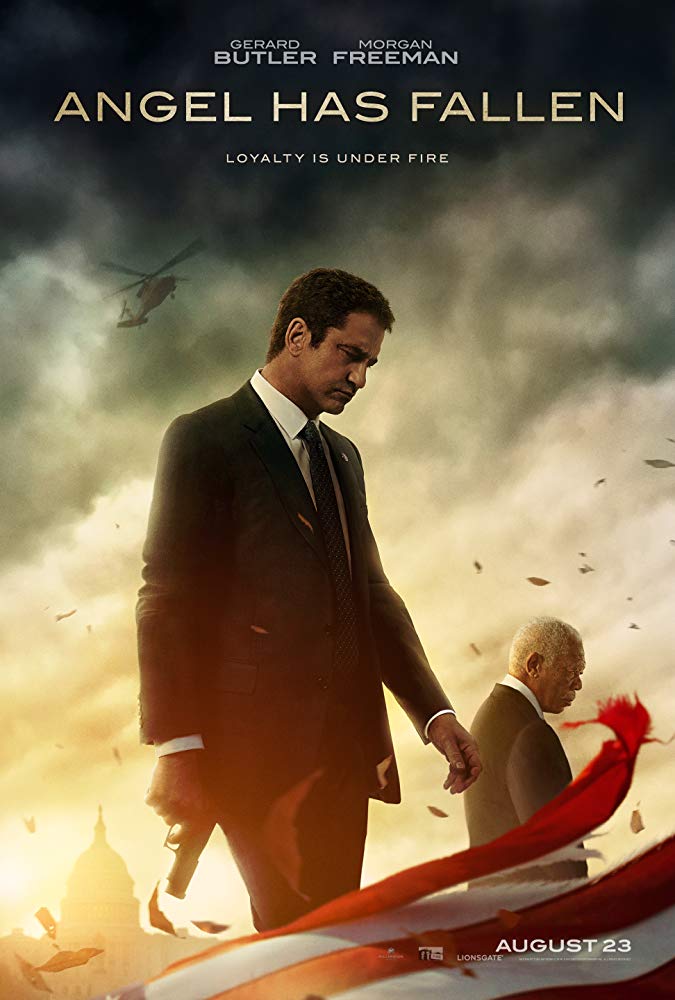 One of the few bright spots out of the end-of-summer box office, Gerard Butler's secret agent man took a 49.1% hit landing in second place with $6 million, giving the film a new total of $53.4 million, hitting that $50 million mark in the process. It won't take this film long to catch up and ultimately pass London Has Fallen ($62.5 million) and will join John Wick 3 as the second Lionsgate franchise this year where the third film in the series outperformed the second. That's actually decently impressive - perhaps it's time for a crossover? Maybe not - but I have a feeling Agent Mike Banning is going to be coming back for another adventure soon.
3)
GOOD BOYS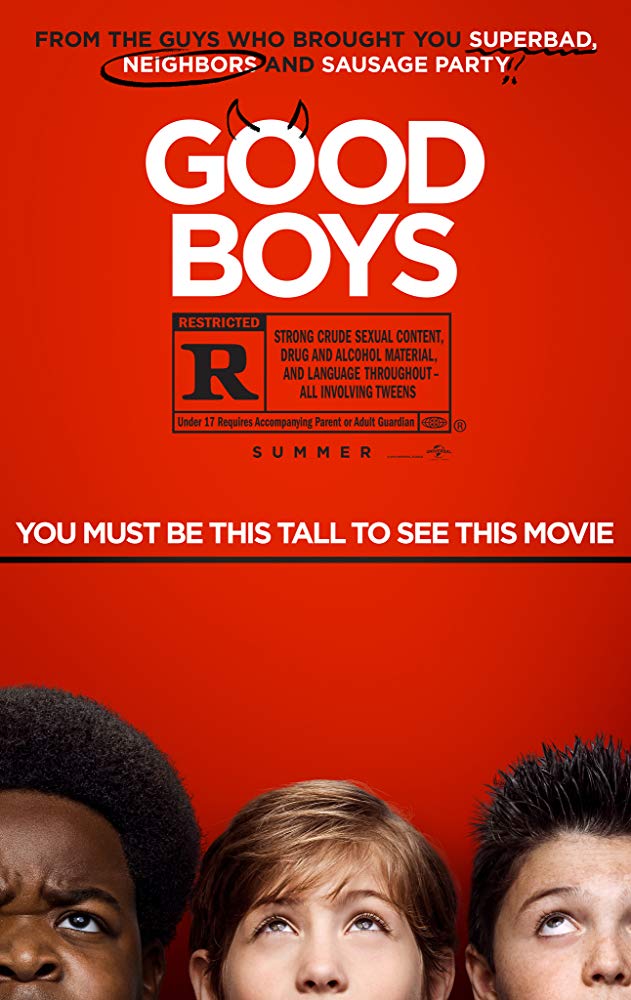 The R-rated tween film Good Boys shouldered a 43.3% hit, bringing in $5.4 million and giving the comedy a new $66.84 million total. That is over three times its budget ($20 million) thus far - and it looks to end up with about four times said budget in domestic alone. It isn't exactly blowing up overseas, but $84 million global is just fine for a raunchy comedy like this. It should probably crack about $100 million worldwide by the time it ends its run and I look forward to streaming this in due time.
4)
THE LION KING
The king of the jungle has been king of the box office for quite awhile, and its 39.4% drop means The Lion King still added another $4.2 million to its total, which stands at an impressive $529.1 million. On the all-time list, it's about to pass both Rogue One ($532 million) and The Dark Knight ($534 million), putting it in the 11th spot all time - where it will remain as Incredibles 2 $608.5 million is just a bit out of range. It will also hit $1.6 billion worldwide within a day or two as well - sitting comfortably in seventh place on that list.
5)
OVERCOMER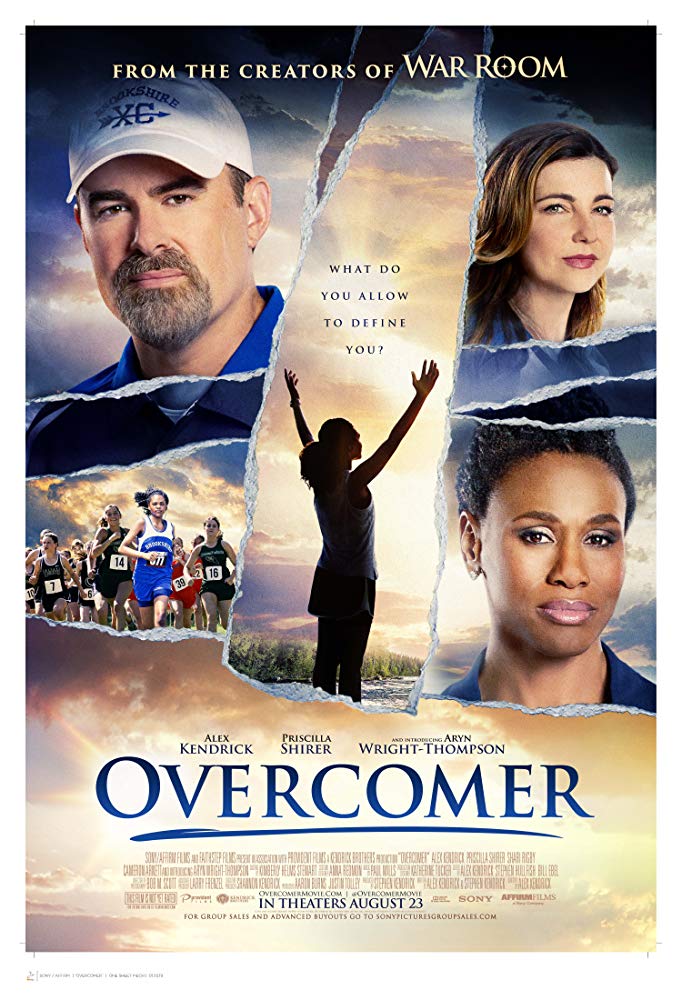 Rounding out the top five for the second-straight weekend, the faith-based Overcomer actually added an additional 326 theaters (putting it above 2000 nationwide) and dipped a light 33.8% in the process. With a $3.75 million weekend, the film now stands at $24.7 million. For a faith-based film, that is a fine total and even as it winds down, it still looks to add a bit more - maybe even hitting the top 20 if it can crawl across that $30 million mark.
Outside the top five: Feel-good film The Peanut Butter Falcon added 61 theaters and has the best hold among the top 12, dipping just 24.6% and jumping from 12th to 7th place with $2.27 million weekend and a new $12.2 million total. Along with The Farewell ($16.7 million and counting), it remains one of the few bright spots among indie films this year.
Horror film Ready or Not took in $2.2 million, enough for the film to cross the $25 million mark with $25.6 million total. Though the $6 million film probably should have done better considering its critical reception, earning 4x its budget is still good enough.
Next week brings us the stripper drama Hustlers along with the very dramatic film The Goldfinch.
Comments