By Chris Kavan - 09/04/19 at 07:38 PM CT
Many say that Labor Day spells the end of summer - and (unless you are Disney) it was a rather underwhelming summer season. But the fall looks to kick things off in a much better way - thanks to director Andy Muschietti and a certain, sinister clown. That's right, the highest-grossing R-rated film of all time is getting a sequel, and though it clocks in with a longer running time, it looks to make just a big a splash as the first film. Overall, I'm very much looking forward to this one and hope it kicks September off in a big way.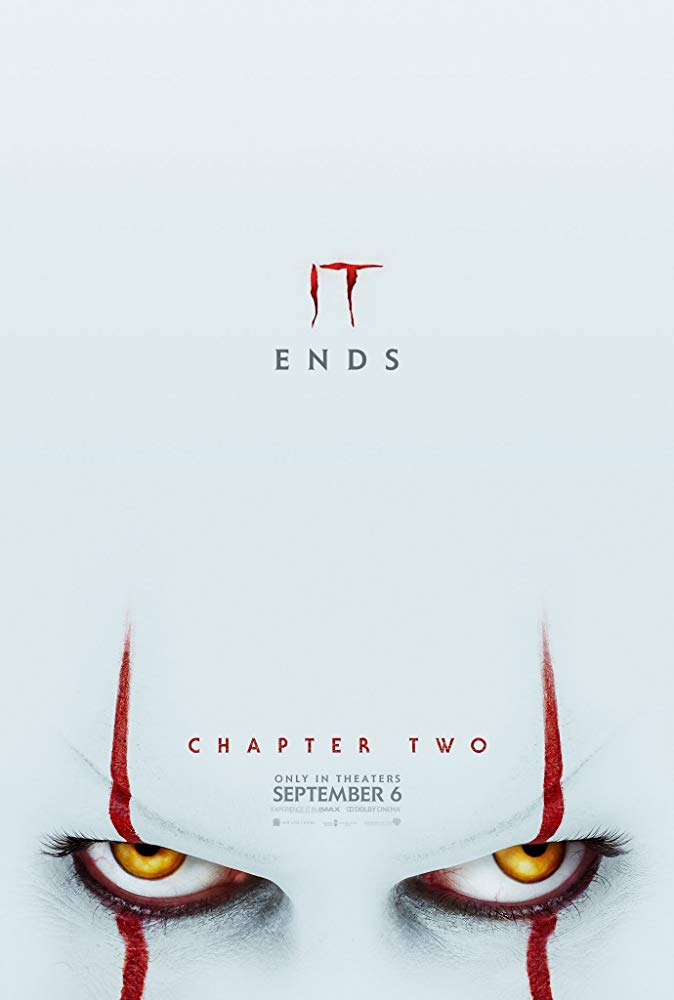 IT CHAPTER TWO
As stated, when It dropped, people expected it to do well - but I don't know if anyone would have predicted just how good it would play. Thanks to a great, young cast (including Stranger Things Finn Wolfhard) and an instant classic all-time great villain role in Bill Skarsgård's Pennywise, it blew away records for King, for horror and for R-rated films. Everyone knew going in this was going to be a two-parter - much like the novel it is based on - and director Andy Muschietti looks to hold little back - including running time. Clocking in at over two-and-a-half hours, it's going to pack a lot in. The main story is that the Loser's Club (Wolfhard, Jaeden Martell, Jack Dylan Grazer, Sophia Lillis, Chosen Jacobs, Jeremy Ray Taylor and Wyatt Oleff) have grown up - with most leaving their hometown of Derry,Maine for greener pastures. But twenty-seven years after besting Pennywise, the shape-shifting horror returns, kicked off by the death of Adrian Mellon (Xavier Dolan). The only member to stay in Derry, Mike Hanlon (Isaiah Mustafa as an adult) proceeds to make the call he never wanted - and no one wanted to get, evil has returned to Derry. Thus Bill Denbrough (James McAvoy), Beverly Marsh (Jessica Chastain), Richie Tozier (Bill Hader), Ben Hansom (Jay Ryan), Eddie Kaspbrak (James Ransone) and Stanley Uris (Andy Bean) all find themselves having to come home and face the terrifying evil once more. By the look of the trailer, things are going to be just as creepy. And while the sequel has gotten more mixed reviews that the first, most seem to agree it still has some great, scary moments - and also that Hader steals every scene he's in. I am definitely looking forward to this - as It is my favorite King novel and I was a big fan of the first film. While I always found the first part of the novel more interesting than the second part, this has a stellar cast and I'm not put off by the length of the film. In fact, I'm more stoked about the rumor of a super-massive cut that would combine both films into one supercut - I would totally shell out for that. I predict this will easily win the weekend with the biggest question being how it will stack up to the first film.
It Chapter Two is the only new film on the block and given the lackluster past two weeks, will have no problem taking the top spot. We'll see just how big it gets come Sunday.
Comments