By Chris Kavan - 08/11/19 at 10:26 PM CT
It wasn't that difficult for the Fast and Furious spinoff Hobbs & Shaw to hold off the competition - even though it had to fend off five new rivals. Only two out of those five managed to find a place in the top five, while one performed at the low end of expectations and another was an outright bomb. Meanwhile, a documentary about Korean singing sensations BTS managed a place in the top ten, edging out indie darling The Farewell for the final spot. If you thought this week was crowded, August isn't slowing down - as yet another five films will bow next weekend, looking for a piece of the pie.

1) FAST & FURIOUS PRESENTS: HOBBS & SHAW


There wasn't much slowing down Dwayne Johnson and Jason Statham's action-packed bromance, as Hobbs & Shaw enjoyed the lowest second-weekend drop among the Fast and Furious franchise since the original film premiered back in 2001. With a 57.7% drop, the film brought in $25.4 million for a new total of $108.5 million, hitting that $100 million milestone in stride. As state, only the first film, The Fast and the Furious, had a better second-week hold in the storied franchise, with a 50% drop. That is good news for the $200 million-budgeted film, which is going to need more weekend like this. As things stand now, Hobbs & Shaw is looking at a finish topping the $150 million mark. That isn't the whole story, as on the international front, it has delivered $224.1 million to date - and it still has the all-important China market ahead of it. China has been huge for the Fast and Furious films and I don't see any reason why Hobbs & Shaw won't crush it again. All told, a $500 million total, before China, is likely - and when that market hits, the skies the limit and its $200 million pricetag should be safe.
2)
SCARY STORIES TO TELL IN THE DARK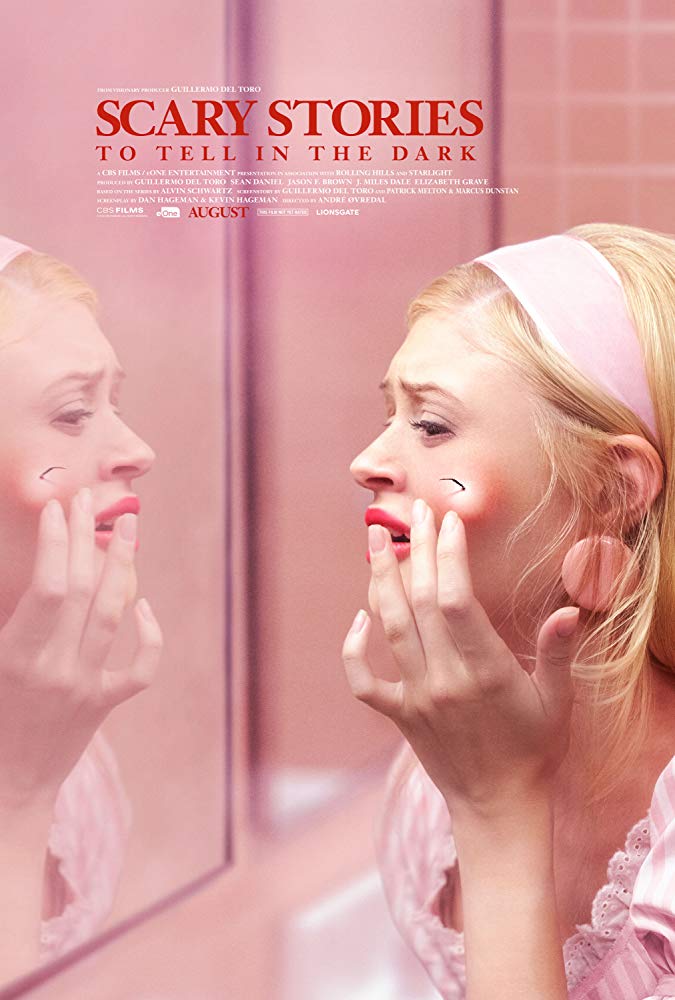 The top new film of the weekend belongs to the teen-friendly horror film Scary Stories to Tell in the Dark, based on the anthology horror series by Alvin Schwartz and illustrated most excellently by Stephen Gammell. The PG-13 rating likely helped drive in the crowds, who powered it to a $20.8 million opening. Audiences came in 57% female with 54% coming in age 25 or older. They gave the film a horror-typical "C" Cinemascore - and it will be interesting to see what the second-week drop for this film is going to be like. With a light $25 million budget, however, even if it sinks like stone, it looks likely to turn a nice profit. It's still the only horror offering until It: Chapter 2 drops in September - so it has that going for it. With good reviews and audience buzz, perhaps it can hand on better than a typical horror film. If it can parlay nostalgia and the more audience friendly rating into something long-term, who knows, maybe $50 million may be on the low end of expectations. I'll be keeping an eye on this one.
3)
THE LION KING
The Lion King set a major milestone over the weekend - it just depends on how you want to classify it. With a 48% drop, The Lion King added $20 million to its total, which now stands at $473.1 million - edging ever closer to that $500 million total. It has also added $861.5 million international (including a $9.3 million debut in Japan) for a $1.334 billion worldwide total. This is where things get interesting. If you count the film as an "animated" movie, it has topped Frozen ($1.276 billion) to become the highest-grossing worldwide animated film of all time. If you count it as live-action, it topped Beauty and the Beast ($1.263 billion) to become Disney's biggest live-action remake, as well as the biggest live-action musical of all time. When (not if) it catches up to Black Panther ($1.346 billion) it will become Disney's biggest non-Star Wars, non-Avengers film of all time as well. It looks to top $1.4 billion by the time everything is said and done.... and also means that Disney's live-action remake machine isn't going to shut down any time soon. Speaking of which, who saw all those cute doggos who are going to be in Lady and the Tramp? The cuteness factor means an extra $100 million at least.
4)
DORA AND THE LOST CITY OF GOLD
The only other new film to crack the top five was the live-action take on the kid-friendly Dora series, with Isabela Moner taking on the role of the peppy explorer extraordinaire. With $17 million, Dora opened within expectations, even if its 2.6x weekend multiplier was low for a kid-friendly title. Still, it did earn an "A" Cinemascore from audiences, which was 57% female and 54% 25 or older (surprisingly the exact same as the breakdown for Scary Stories). Nostalgia is certainly going to be the driving factor behind this film as well - though the live-action version seems a bit removed from the cartoon version, no matter how many characters it brings back. We'll see how this one performs against Angry Birds 2 next weekend, certainly its biggest competition. It will be interesting to see if this one survives the month or if it will fall faster than Scary Stories.
5)
ONCE UPON A TIME ... IN HOLLYWOOD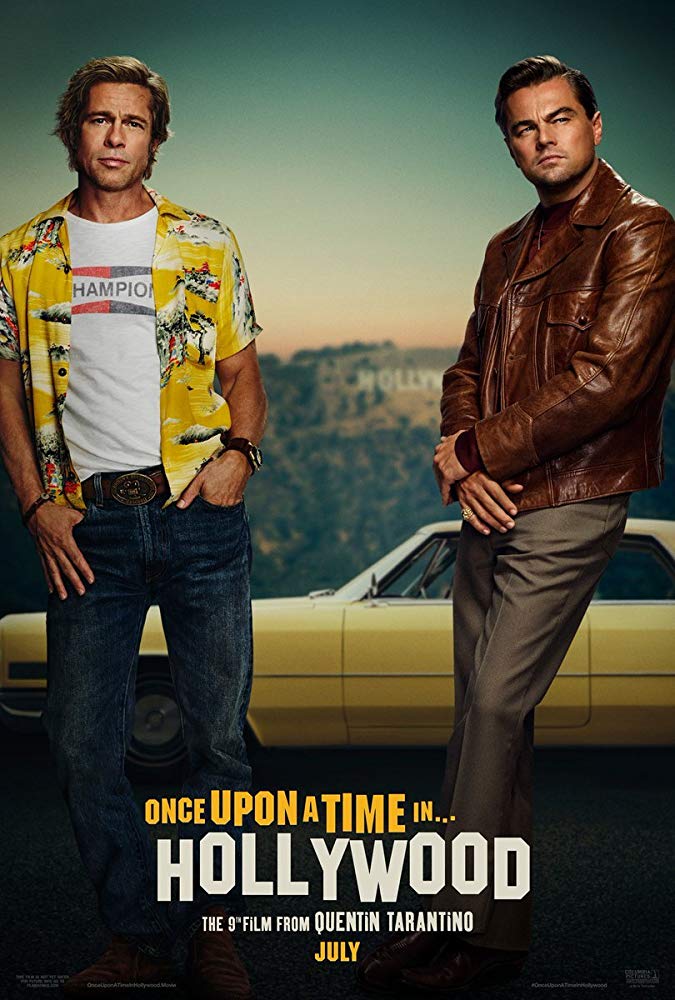 Quentin Tarantino's latest rounds out the top five with a $11.6 million weekend (a 42% drop), giving the film a new $100.33 million total. That makes this the fourth Tarantino film to hit that mark and it is still pacing ahead of Inglourious Basterds as well as having a lower third-weekend drop than Django Unchained (44%). Given its current trajectory, $130 million seems likely. It also opened in in its first foreign market, Russia, with $7.7 and will expand to several other major markets in the coming weeks. This one should coast through August before heading out - and, if gets some awards season attention, could see another bump down the road.
Outside the top five: In the sixth position is where you will find The Art of Racing in the Rain, which follows would-be race car driver Denny Swift (Milo Ventimiglia) and the bond he shares with his dog Enzo (voiced by Kevin Costner) as they make their way through life. The film came in on the low end of estimates with $8.1 million. It still received a decent "A-" Cinemascore from a mostly female (62%) and older (59% 25 or older) audience. Despite the star power and dog-friendly story, this one is likely to exit theaters sooner rather than later.
Performing below expectations, The Kitchen, about three women (Melissa McCarthy, Tiffany Haddish and Elisabeth Moss) picking up their husbands' criminal operations after they are sent to prison, opened in seventh place with just $5.5 million - a new career low opening for McCarthy. With a terrible 20% Rotten Tomatoes score, the film fared somewhat better with audiences with a "B-" Cinemascore, but that isn't likely to translate to any long-term success. This is disappointment no matter how you slice it.
The last new wide release, the based-on-true-events drama Brian Banks, opened to $2.14 million in 12th place. That was about as expected for a film that opened on less than half the screens as the fellow newcomers and will probably find better life on streaming and home viewing.
The big surprise for the weekend was the documentary Bring the Soul: The Movie, which follows K-Pop sensation BTS on their "Love Yourself" tour. The fans came out in force, as, playing in just 873 theater, the film cracked the top 10 with a $2.29 million opening ($4.4 million to date). If they numbers hold, that means the film bumped indie standout The Farewell outside the top 10 for the first time since it opened.
Next week things aren't slowing down at all with the release of another five new films, including an early Tuesday opening for Angry Birds 2, followed by the traditional release for the summer shark movie, 47 Meters Downs: Uncaged, the new Superbad - Good Boys, road trip comedy Where'd You Go, Bernadette? and the feel-good Bruce Springsteen-slanted Blinded by the Light.
Comments