By Chris Kavan - 08/07/19 at 10:04 PM CT
We've had just one new wide release a week for the last three weekends - but things are about to get very crowded. A whopping five new releases are coming out this weekend - all looking for a piece of that pie that The Lion King and the latest Fast and Furious spinoff have taken for themselves. Yet despite the rush, I have a feeling most films are going to find it harder than not to break big. Out of the films, you have a family-friendly adventure, a teen-friendly horror, a feel-good dog tale, a gritty crime drama and a true life story of justice and redemption. Not every film is going to find a place in the top five and I have a feeling there are going to be some struggles we'll see if any can stand out in the crowd.

DORA AND THE LOST CITY OF GOLD
Perhaps the last summer hurrah before the kids go back to school, Isabela Moner stars as the earnest min-explorer extraordinaire, Dora. Her parents (Eva Longoria and Michael Peña) have raised her in the jungle but there is one thing a life of high adventure couldn't prepare her for: high school. She meets up with an old friend, Diego (Jeff Wahlberg) and her perky outlook quickly nets some friends - but everything goes sidways when she, along with her new friends, are whisked away by the nefarious Swiper (Benicio Del Toro) and Dora must lead her clueless friends on a dangerous jungle adventure, find her parents and solve an ancient mystery surrounding the Incans. Just a walk in the park, right? Dora's pet Boots (voiced by Danny Trejo) is along for the ride and the film also features Eugenio Derbez, Temuera Morrison, Madeleine Madden, Pia Miller and Nicholas Coombe. As I said, the film looks to target families - and will probably be the last, decent family film in awhile (non-animated anyway). I don't know if the Dora franchise carries enough weight these days, but for parents looking for one, final film to end the summer - I think it'll be a winner.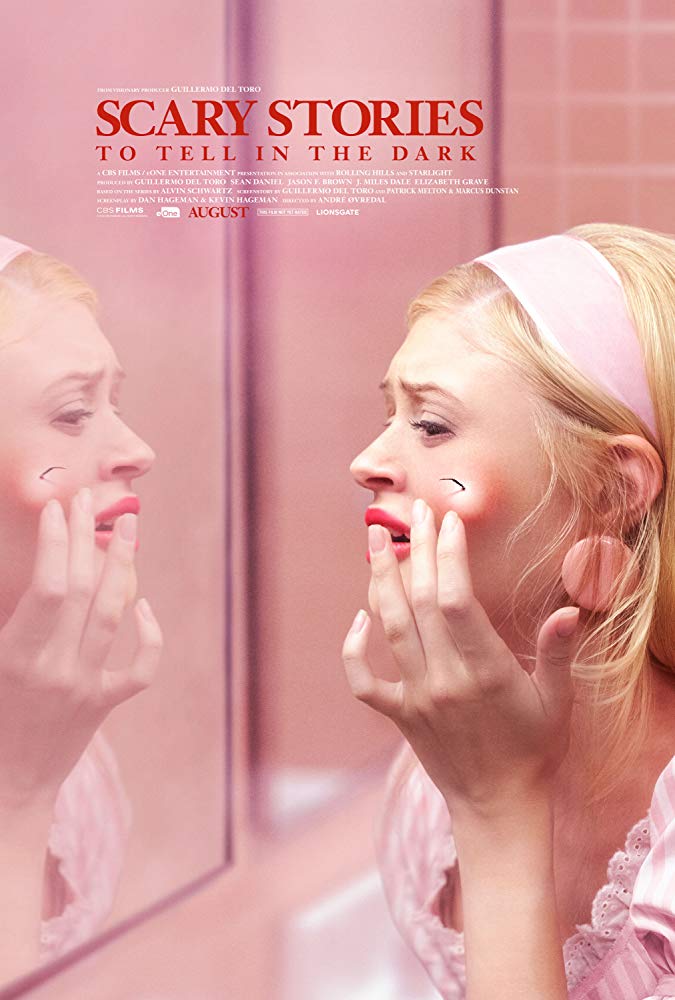 SCARY STORIES TO TELL IN THE DARK
As a huge fan of horror, I have to say that as a young, impressionable lad, Scary Stories to Tell in the Dark, written by Alvin Schwartz and illustrated perfectly by Stephen Gammell, were big influences on my love of horror. A collection of short stories (and some impressive illustrations) I loved each and every book. Now the director behind Trollhunter and The Autopsy of Jane Doe is here to bring a few of those stories to wonderful life - with a friend by the name of Guillermo del Toro helping along the way. The film is centered around the legend in the small town of Mill Valley, which hangs under the shadow of the Bellows family. One member of said family, Sarah, endured things no person should have to endure - and turned these horrors into a series of stories. One group of teens are about to find out these stories have a way of becoming all too true. Based on the posters and trailers we're going to be introduced to some of the more recognizable faces of Scary Stories: The Pale Lady (from "The Dream"), The Red Spot, Harold (the scarecrow), The Big Toe - and probably a few more surprises. Whatever the case, I have to say, the creature effects in the film really do justice to Gammell's original illustrations and, if nothing else, the film certainly has the look of the books down pat. Considering the stories are very short (and based mostly on legend and folklore), the fleshing out of the the main story is going to be the thing which makes or breaks the film. Me? I'll catch this on streaming, but I think it will do fairly well among the teen crowd.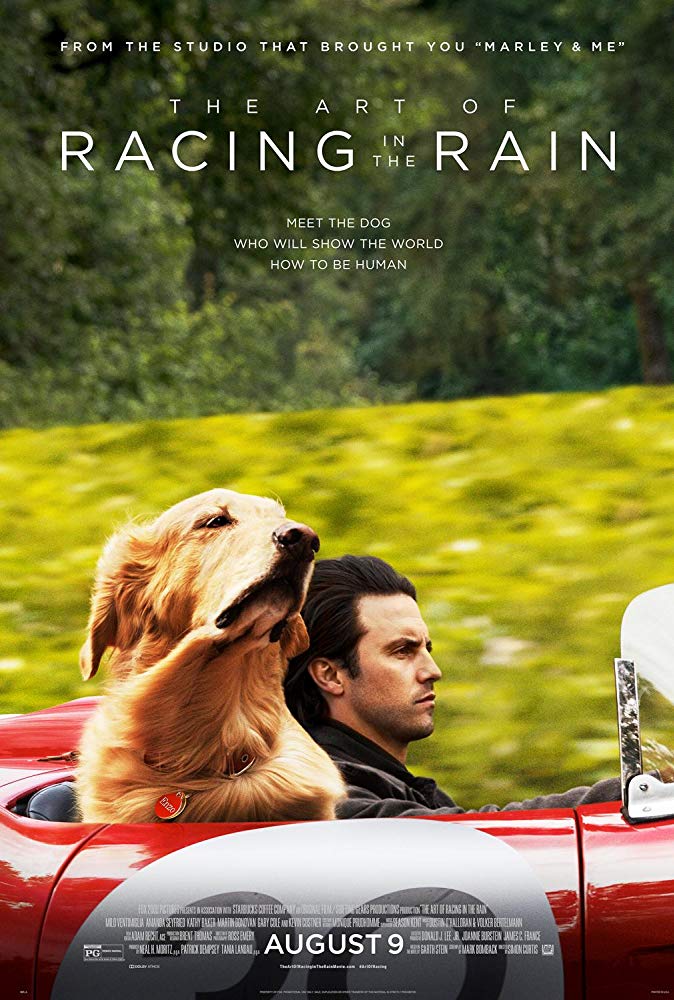 THE ART OF RACING IN THE RAIN
Putting people and dogs together in a heartfelt way is just good marketing. While not every film featuring dogs is going to be a smash hit - I would argue that any film with heart could be improved by adding in man's best friend. It helps when you have a red-hot actor in the lead (Milo Ventimiglia) and a dog voiced by an acclaimed actor himself (Kevin Costner). Denny (Ventimiglia) is trying to break into the competitive Formula One racing series when he adopts a pup he names Enzo. The two have one thing in common - they love the race - and we experience this life through Enzo's eyes as Denny finds love with Eve (Amanda Seyfried) and also suffers through great challenges. But through it all there is the race - and, much like life, there must be a beginning and end - and sometimes you win and lose. The film looks to pull on those heart strings like Marley and Me, A Dog's Purpose and A Dog's Way Home - though I think this one will lay heavier on the drama than comedy. The film also features Martin Donovan, Gary Cole, Kathy Baker and Ryan Kiera Armstrong. It should appeal to the dog lovers of the world and probably those looking to shed a few tears.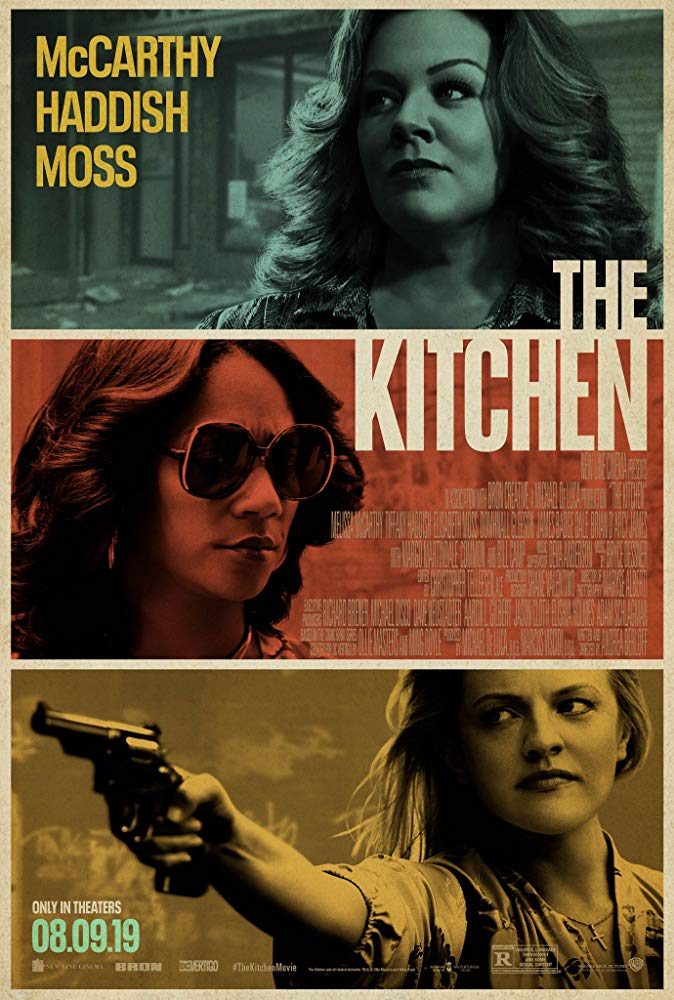 THE KITCHEN
Picture this - three women in Hell's Kitchen circa 1970 live in the shadows of their criminal husbands, but find they must pick up the mantle when all three are incarcerated. Those three women are played by Elisabeth Moss, Melissa McCarthy and Tiffany Haddish - and they want respect. And, hey, if this sounds a bit familiar, it's because, despite the fact it's actually based on a Vertigo comic, it bears a very similar premise to last year's Widows... in which three women must pick up the mantle of crime after their husbands are killed. Whatever, Common, Domhnall Gleeson, Annabella Sciorra, James Badge Dale, Margo Martindale, Brian d'Arcy James and Jeremy Bobb round out a pretty impressive ensemble cast. But The Kitchen is facing a steep climb to make itself stand out among the crowd and not even a knock-out cast is likely to make this open to a top five finish.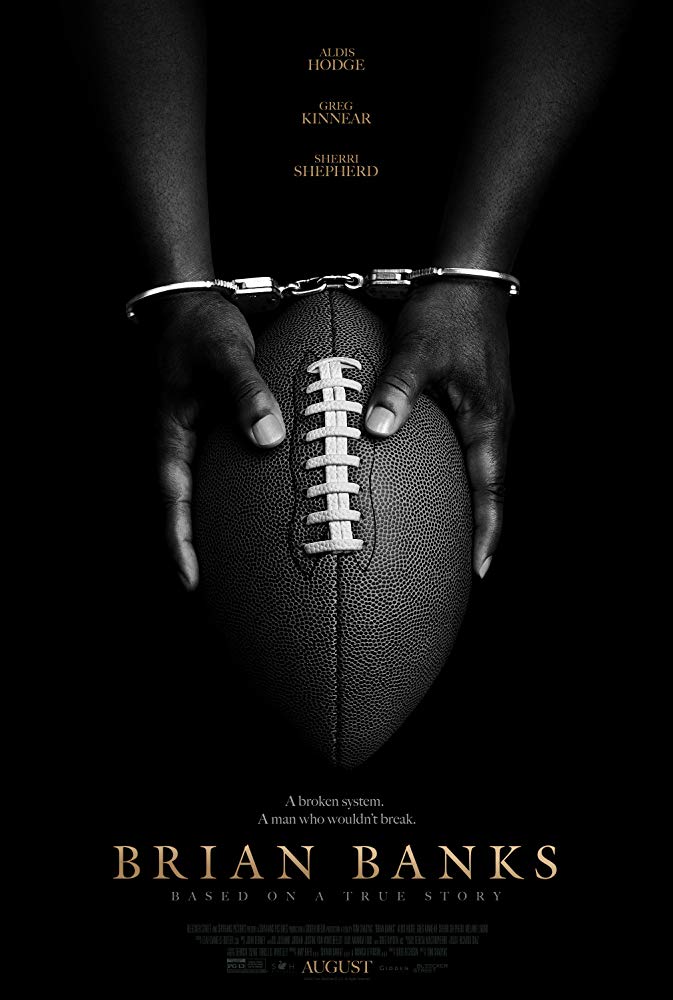 BRIAN BANKS
In our current social and political climate, certain stories are going to resonant with audiences, and certainly Brian Banks falls under this category. Banks (portrayed by Aldis Hodge) is an up-and-coming footballs star - an All-American high school player poised to attend USC - until he finds himself railroaded for a crime he didn't commit, sentenced to ten years and probation. But a few years into his incarceration, his case finds itself before Justin Brooks (Greg Kinnear) who, with the help of the California Innocence Project, works to set right this injustice and give Banks back his life - and finally a chance to prove himself in the NFL. It's sad that we have to have stories like this to remind us of how broken things can get. But it's also important that such a message is sent. Brian Banks doesn't have have the heft to make a huge impact at the box office, but hopefully those who see it will feel the weight of its message.
While the competition is throwing a lot out this week, likely Hobbs & Shaw, along with The Lion King, will continue to stay strong with the biggest threats coming in the forms of Dora, Scary Stories and The Art of Racing in the Rain. I'll be back on Sunday to see how the new entries fare against the current crop of films.
Comments