By Chris Kavan - 08/04/19 at 07:39 PM CT
For the third weekend in a row, 2019 beat out 2018 as the late summer continues to provide some big Hollywood hits. Fast and Furious spinoff Hobbs & Shaw topped the box office and landed right where the studio was expecting. The Lion King hit another major milestone for Disney as did Quentin Tarantino's Once Upon a Time in Hollywood. Disney dominated the top five, as, besides Lion King, both Spider-Man and Toy Story 4 had enough staying power to remain near the top of the box office.

1) FAST & FURIOUS PRESENTS: HOBBS & SHAW


While The Lion King has dominated the box office, it came as little surprise that the Fast and Furious spinoff, Hobbs & Shaw was able to dethrone it and take the box office crown. With a $60.8 million opening, the film fell right in line with the studio's pre-weekend estimate. It opened comparable to the likes of Mission: Impossible - Rogue Nation ($55 million), Jason Bourne ($59 million), Mission: Impossible - Fallout ($62 million) and John Wick: Chapter 3 ($56 million). Of note, John Wick: Chapter 3 just hit $170 million domestic - a number that Hobbs & Shaw should aim for - though it's not a given it will hit (or surpass) John Wick 3's total. In any case, the audience was happy, giving the film an "A-" Cinemascore with 58% coming in male - which matches up with previous Fast and Furious films. Sure, it's much lower than the opening for a typical Fast and Furious film (Fate of the Furious opened to $98 million) but if it follows a similar path at the box office it should hit at least $150 million with a lot of room to go much bigger depending on how it weathers the competition through the fall. With $120 million overseas (not including China - where it has yet to open), it already has $180 million worldwide. On a $200 million budget, it's going to have to push a bit harder, but I think it will wind up in the black for sure, if not a bit lower than a main franchise film.
2)
THE LION KING
Don't feel too bad for The Lion King. Sure, it may have fallen out of the top spot, but with a 50% drop, it still took in $38.24 million and crossed the $400 million mark in the process. The Lion King now is sitting nicely with $430.88 million and shows little sign of slowing down. That means it has passed the $422 million total of the original animated film (inflation not withstanding). It is on track to hit $500 million and likely top the $504 million total of Beauty and the Beast. It also delivered on the international front with $72 million - giving it a global total of $1.196 billion - topping Captain Marvel ($1.128 billion) to become the second-highest grossing film worldwide behind Avengers: Endgame. It should also be able to catch Frozen ($1.276 billion) to become the biggest animated film worldwide of all time. It has a lot left in the tank, and enough summer left, to make it happen.
3)
ONCE UPON A TIME ... IN HOLLYWOOD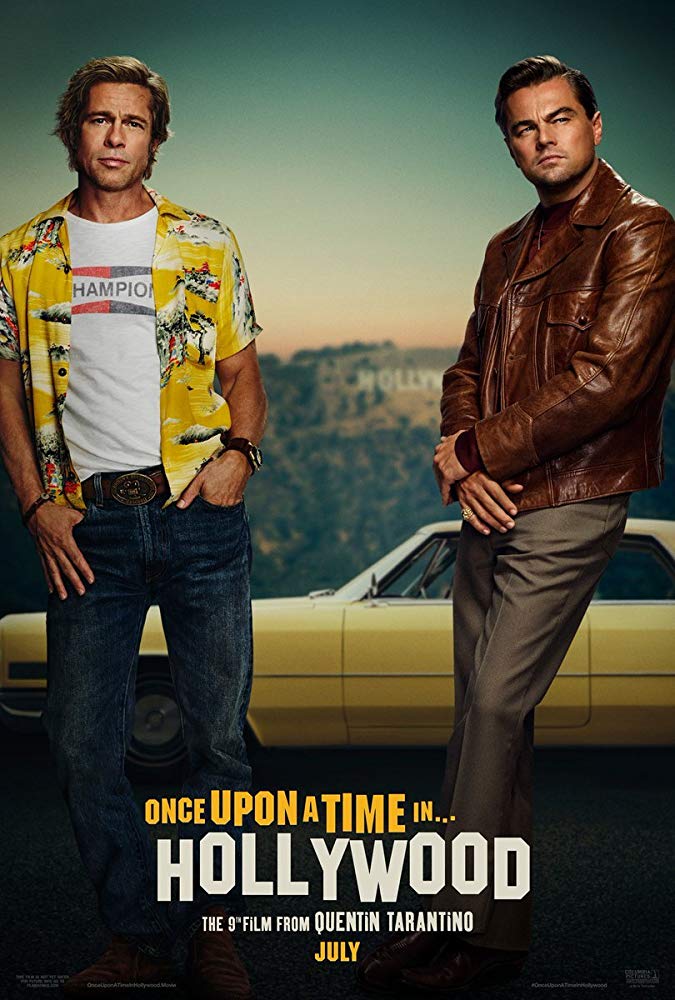 After having the best opening for director Quentin Tarantino, Once Upon a Time in Hollywood kept things going strong, dipping a bit over 51% and delivering a $20 million weekend. That was enough to push the film over the $75 million mark for a new $78.8 million total. It's pacing ahead of Inglourious Basterds (which fell 49% in its second weekend back in 2009 - among much less competition) and already ranks among his top four domestic films after two weeks. One has to think it will eventually catch up to Inglourious Basterds ($120 million) in the end, but a lot will depend on if adults keep supporting this and how much competition will affect its bottom line. No matter, Tarantino and the large ensemble cast should be proud of how this one has turned out.
4)
SPIDER-MAN: FAR FROM HOME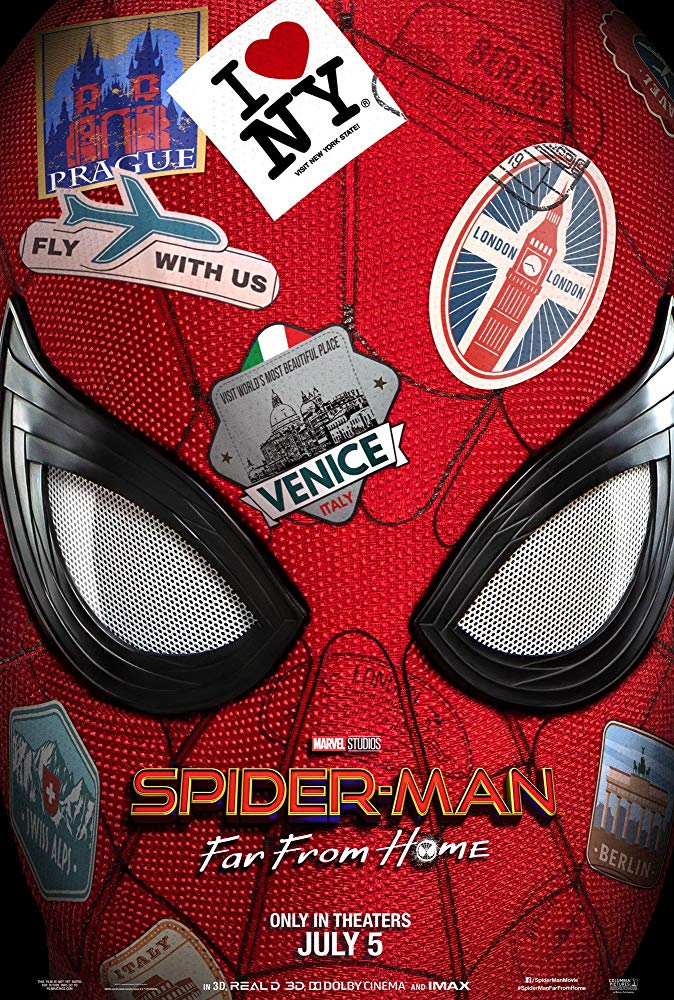 Disney can claim the last two spots in the top five, led by Spider-Man: Far from Home, which dipped just 37.7% in its fifth weekend out, adding $7.75 million to its total, which now stands at $360.3 million. Even if it falls short of $400 million, it looks like it should have enough left in the tank to pass the $373 million of Spider-Man 2. The film also took in $9.5 million overseas, raising its global total to $1.08 billion and it looks to pass The Dark Knight Rises ($1.084 billion) in a matter of days. This one is winding down for sure, but still shows the continued power of the MCU.
5)
TOY STORY 4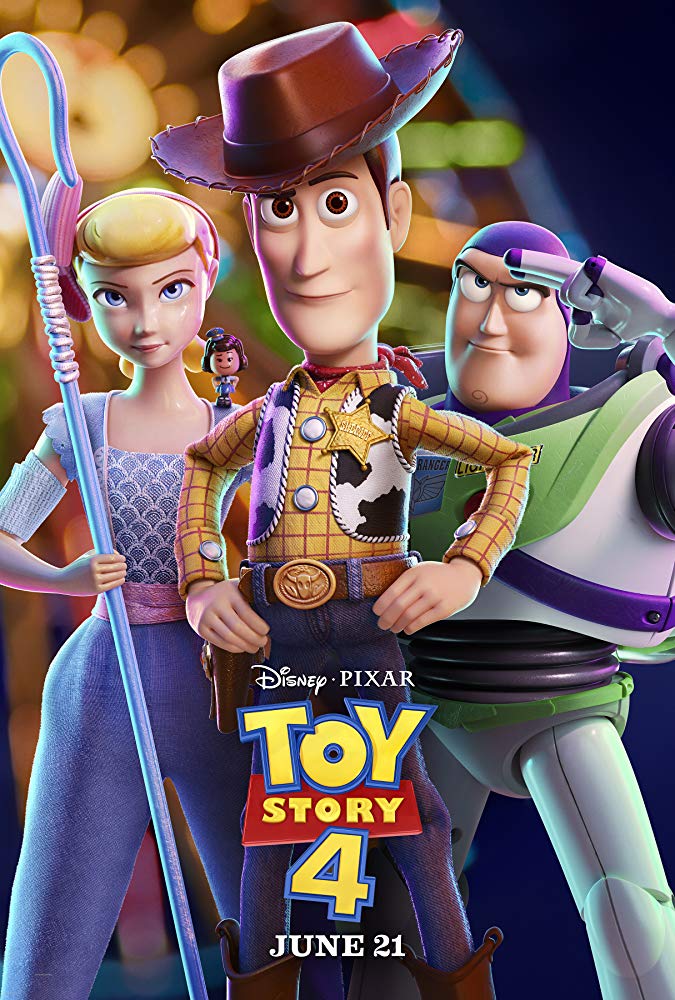 Toy Story 4 rounds out the top five, dipping a mere 31.6% in its seventh weekend out. The $7.15 million weekend gives it a new $410 million total. It looks like it will have no trouble passing Toy Story 3 ($415 million) by next weekend. Even adjusted for inflation, it looks like it will land among the top five domestic Pixar films. With $959.3 million worldwide, it may fall just short of $1 billion, but I don't think it will hurt Disney too much. If anything, it bodes very well for the debut of Frozen 2, which could give The Lion King a run for its money among animated releases when it hits later this year. With a reported $200 million budget - this one is going to make a lot of money.
Outside the top five: Continued its successful limited expansion, The Farewell added another 274 theaters to its count (409 total now) and jumped from 10th to 7th place (and an increase of 60%) with $2.42 million and a new domestic total of $6.8 million. The studio will continue to expand this, and eventually it will go nationwide, so stay tuned.
In milestone news, Disney's other live-action remake, Aladdin, just had enough to cross the $350 million mark with a $2.01 million weekend (9th place) and new $350.3 million total.
After a few weeks of just a single movie debuting over the weekend, next weekend bucks this trend with a whopping five new release: the teen-centric horror film Scary Stories to Tell in the Dark, the heartfelt dog story The Art of Racing in the Rain, family-friend Dora and the Lost City of Gold, crime/drama The Kitchen and based on the true-life injustice and redemption story Brian Banks.
Comments