By Chris Kavan - 07/03/19 at 06:53 PM CT
Getting in early jump thanks to the extended July 4th holiday time frame, the box office should get an extra jolt, once again, from Disney and the MCU. Spider-Man looks to easily swing to the top of the charts - and bridge the gap between Phase 3 and whatever comes next. Also out will be the latest horror offering from Ari Aster director of last year's terrific (though not exactly mainstream) Hereditary. This time he's giving us something just as intriguing - horror that takes place in the warmth and beauty of the bright countryside. I don't know how it will do with audiences but I, for one, am looking forward to it.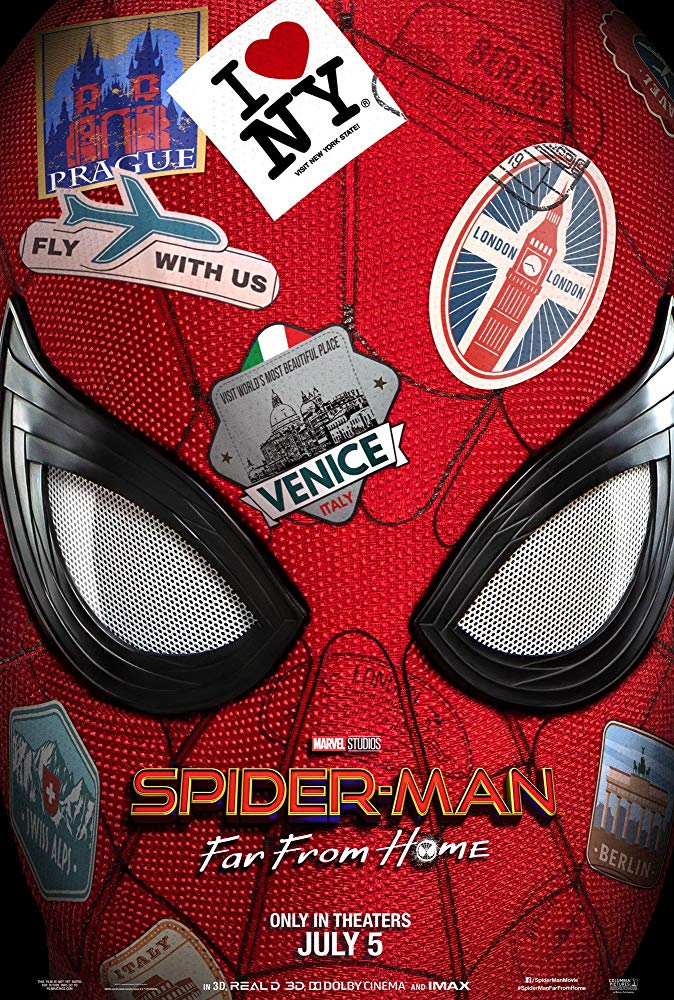 SPIDER-MAN: FAR FROM HOME
The latest Spider-Man, which once again follows Peter Parker (Tom Holland) - after the events of the MCU-shattering Endgame. Parker, along with best friend Ned (Jacob Batalon), potential more-than-friends MJ (Zendaya) and class rich prick Flash Thompson (Tony Revolori) are on a class trip to Europe. But Peter has a lot more on his plate as world-weary Nick Fury (Samuel L. Jackson), his loyal second Maria Hill (Cobie Smulders) and affable Happy Hogan (Jon Favreau) are all looking to the now-Avenger to help stop some major elemental monsters from wrecking havoc across the continent. They seem to have a new ally in Quentin Beck aka Mysterio (Jake Gyllenhaal) but, for those who follow the comics, know he might not be a person you can trust. Peter, of course, is also dealing with the fallout over losing his mentor while having to face an uncertain future. By most accounts, Far from Home does a great job of wrapping up this phase of the MCU while also offering a tantalizing glimpse of the future. While we all know this won't make nearly as much as Endgame, it should make more than the first Spider-Man and we'll see how it stacks up to Captain Marvel. It's going to dominate the 4th of July period, that's a given and it's already proven an international hit, so the question is how big is going to get?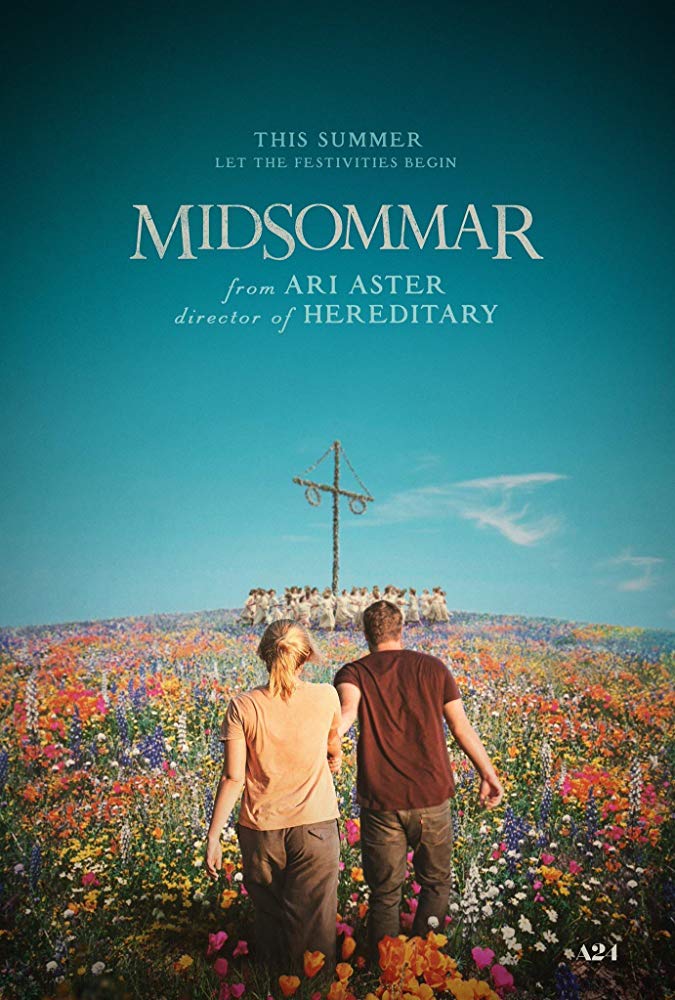 MIDSOMMAR
If you are a fan of unconventional horror, you are a fan of Ari Aster. Last year's Hereditary was excellent - and far outside what I would call mainstream horror. He's back again with another twisted take on horror - this time taking place in the bright countryside. Midsommar follows a couple, Dani and Christian (Florence Pugh and Jack Reynor) who travel with their friends, Josh and Mark (William Jackson Harper and Will Poulter) to a seemingly idyllic, rural Swedish village - one about to celebrate a once-in-a-generation festival. But after imbibing the local concoction, things take a nightmarish turn, one that no amount of sunlight can brighten - as the group falls prey to a pagan cult - and their own drug-induced hallucinations. The film is also about the breakdown of a relationship as well as being described as "The Wizard of Oz for perverts". All in all, it certainly doesn't look like any other horror film I've seen - through the countryside and pagan thing has to be influenced at least a bit by The Wicker Man (the original, not the one where Nicolas Cage punches out a chick while wearing a bear costume). In any case, I was every impressed by Hereditary and I might check this one out too - if just out of morbid curiosity to see how he follows it up.
The 4th of July holiday period will certainly be dominated by Spider-Man: Far from Home and it will be interesting to see just how big this MCU film gets. While Midsommar isn't going to draw nearly as big a crowd, I just want to see how it does compared to Hereditary. I'll be back Sunday with the breakdown.
Comments