By Chris Kavan - 06/30/19 at 06:06 PM CT
There was no surprise atop the box office over the weekend, even if there was reason to celebrate a bit further down the line. Toy Story 4 once again came out on top while Annabelle Comes Home narrowly beat out a surging Yesterday for the number two spot. While the box office continues to struggle compared to last years (down $30 million compared to the same weekend in 2018), things should quickly turn around with Spider-Man: Far From Home and the upcoming releases of The Lion King and Hobbs & Shaw.

1) TOY STORY 4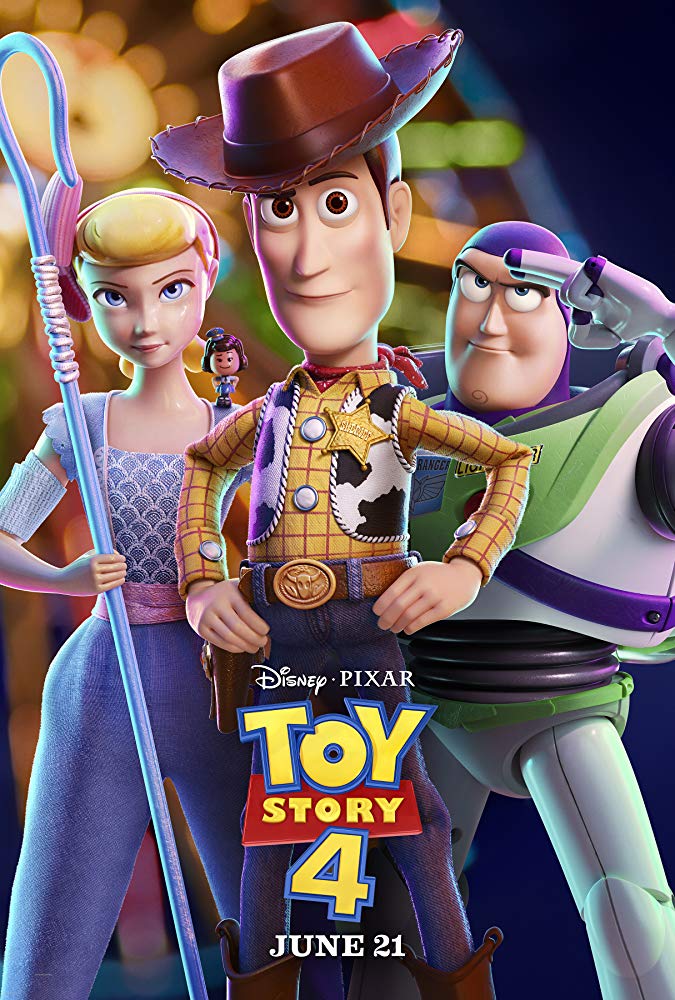 There was really little doubt that Toy Story 4 would snag the box office crown for the second week in row. After a franchise record opening (even if it was a bit lower than expectations), Toy Story 4 dipped just over 52% to bring in just under $58 million for a new $237 million total. That is a better second-week than the likes of Incredibles 2 (56%) and Minions (57%) and just above the scond-week drop for Toy Story 3 (46%). It has also earned nearly $500 million worldwide. Current projections have it finishing behind Toy Story 3 both on the domestic and worldwide market, but it should still wind up solidly in the $360-$375 million range in the end. That is still on the high end for a Pixar film and I don't think Disney will complain if Aladdin gets more attention than this franchise sequel (or the upcoming Lion King for that matter). In the end, Toy Story 4 doesn't have to be the biggest animated film of all time in order to be a success and I don't think Disney has anything to worry about.
2)
ANNABELLE COMES HOME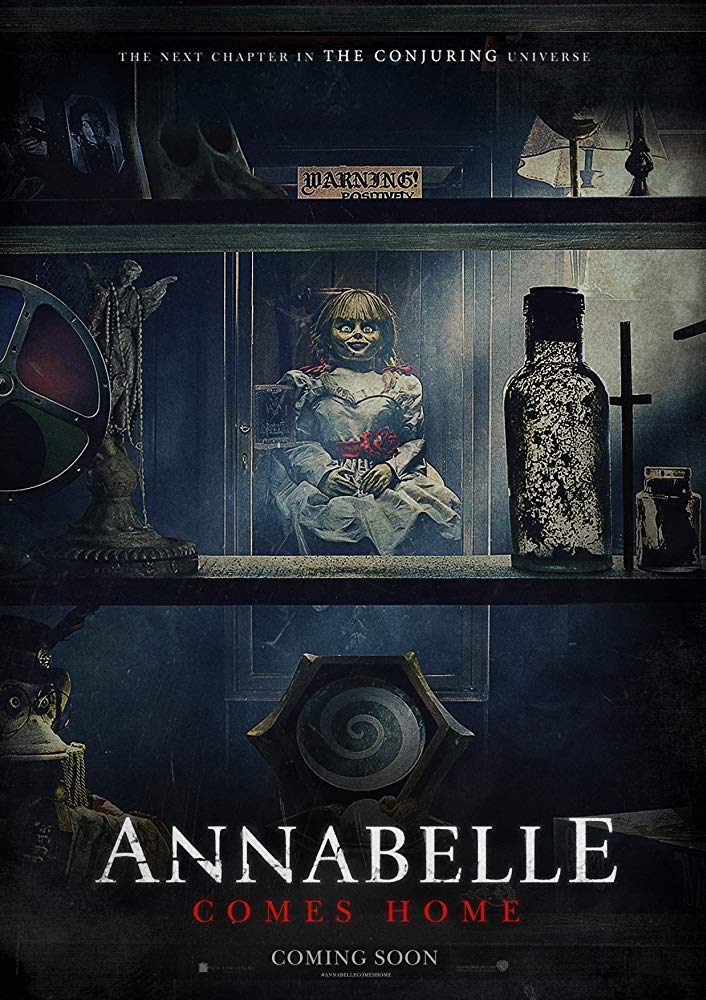 The Conjuring franchise continues to perform well within expectations, as Annabelle Comes Home took the second-place spot with a $20.3 million weekend and a $31.2 million total including its early opening. That was squarely where the studio expected it to land and considering the struggles that sequels and reboots have had of late, that should be considered a win. That is well in line with the first Annabelle ($34 million) and Annabelle: Creations ($37 million) to keep the franchise going. Yes, The Nun made a lot more on its opening ($53.8 million), but it could also have soured audiences as many consider it to be the worst of The Conjuring bunch. Audiences may have been a bit more wary, but with $45 million international, the $27 million-budgeted horror film has already topped $76 million globally. If it plays out similar to The First Purge, it's looking at around $70 million domestic and over $200 million worldwide. No, this is not going to set a Conjuring record, but making over 7x its budget should be good enough to keep this franchise going strong.
3)
YESTERDAY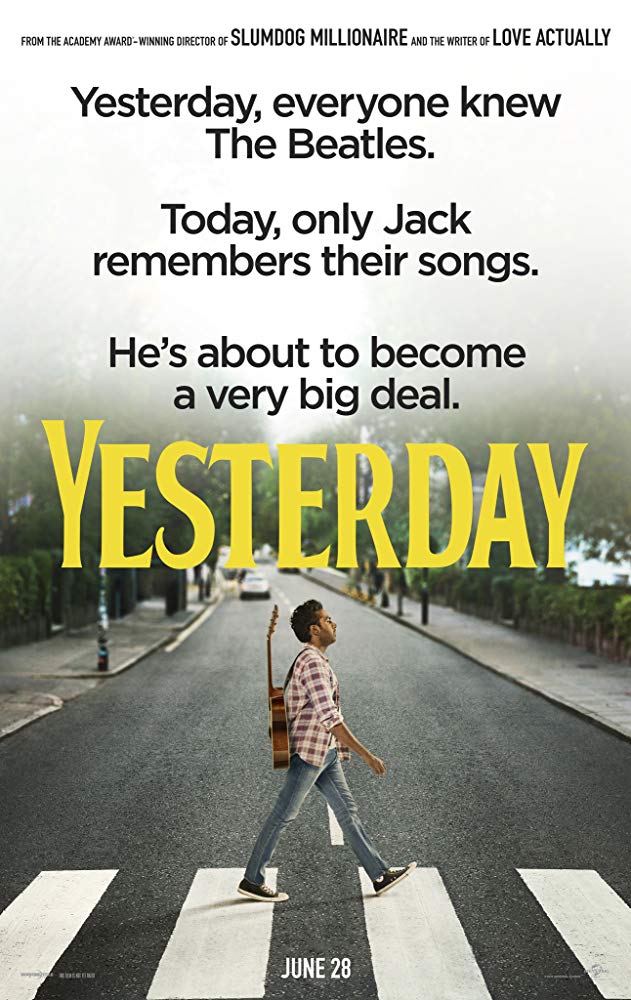 Danny Boyle's comedy/romance/Beatles tribute opened better than expected with a $17 million weekend. Many predicted a $12-$14 million launch, so that number has to be considered a nice win. Penned by Richard Curtis (Love Actually) the film follows struggling musician Jack Malik (newcomer Himesh Patel) who wakes up following an accident during a blackout to find that he is the only person in the world who remembers The Beatles - and suddenly finds himself catapulted into pop stardom as he pens their iconic songs as his own. Lily James is along as the love interest as, despite have the music of The Beatles, is very much a romantic comedy. I think it also benefited from the fact it's playing to a specific audience - both adults and teens - who need this kind of outlet. It has found that audience and should continue to play well for at least a few more weeks. The film also brought in $7.7 million overseas for a $24.7 million total. With a reported $26 million budget, this looks like it's going to turn a tidy profit. It might not be Bohemian Rhapsody or even Rocketman - but with a smaller release and audience support, it's going to turn out just fine on its own.
4)
ALADDIN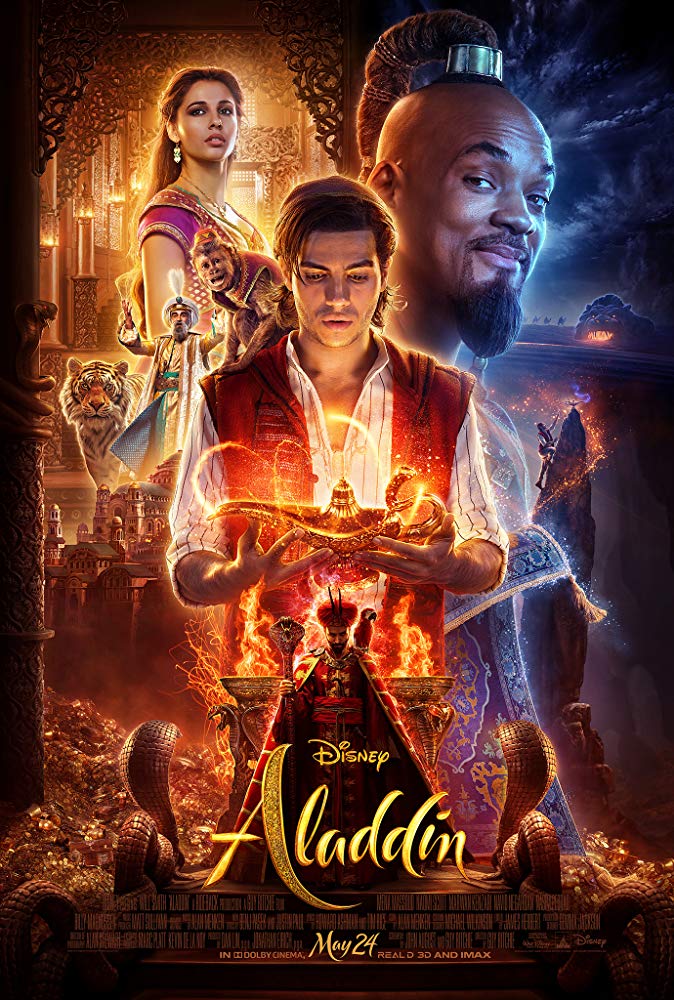 Aladdin had another impressive hold, dipping just 29.4% in its now sixth week of release. That meant the live-action remake took in $9.34 million, giving the film a new total of $305.8 million, crossing that $300 million milestone in the process. And, with $874 million worldwide, it is Will Smith's biggest global film of all time, easily surpassing Independence Day ($817 million) and it looks like it will also pass Suicide Squad ($325 million) to become Smith's biggest domestic earner as well. In fact, a domestic total of at least $340 million seems likely at this point, with a global total topping $900 million also likely. As long as it holds on to theaters, audiences don't seem to mind supporting it so I don't see why Disney won't keep this going for as long as possible - or at least until they start really pushing Lion King instead.
5)
THE SECRET LIFE OF PETS 2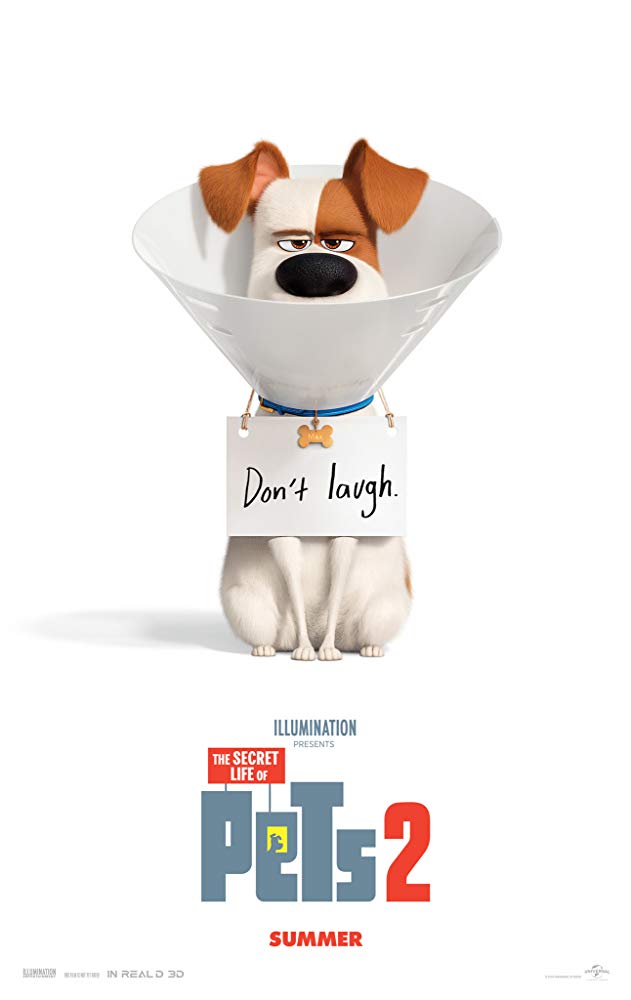 Rounding out the top five was the animated sequel, The Secret Life of Pets 2, which also had a nice hold, down just 31%. The film added $7 million to its total, which now sits at $131.2 million. It is also fast approaching $225 million worldwide with $223 million and counting. While that is still a respectable return on an $80 million sequel, the numbers just pale in comparison to previous offerings from the studio. We'll see where things go from here, but I'm sure Illumination has plenty left to offer and I don't think this slight bump is going to hurt the studio in the slightest.
Outside the top five: Disney re-releases Avengers: Endgame with some new content in hopes of topping Avatar's record, but the $5.5 million weekend (7th place - up 178.5% after adding over 1000 theaters) and new $841.3 million domestic total only picked up an additional $2.3 million overseas, giving it a $2.761 billion global total - still well below Avatar's $2.788 billion total. Even if Disney tries to keep this in theaters a bit longer - it's not going to be able to catch up. Nice try Disney, but maybe only a super-cut Infinity War/Endgame for the hardcore audience in a few years will push it over the edge... only to re-release Avatar before Avatar 2 to take the crown right back (right? This is Disney we're talking about).
Speaking of Spider-Man: Far from Home, the web-slinging hero, poised to wrap up Phase 3 of the MCU, got off to a red-hot international start ahead of its Tuesday domestic debut with $111 million overseas, including $97.5 million in China - the third-best opening for an MCU film in that market. It bodes well for its release, both here and abroad, with the film likely topping $500 million global by next weekend.
Speaking of next weekend, aside from Spider-Man: Far From Home, which looks to dominate the long 4th of July frame, Ari Aster is releasing his follow-up to Hereditary, Midsommar as well.
Comments