By Chris Kavan - 06/27/19 at 06:48 AM CT
With Disney racking up yet another win with Toy Story 4 - even if it couldn't meet some lofty predictions - this week before the 4th delivers two new wide releases, though neither will unseat the animated sequel at the box office. First up is the next offering in The Conjuring shared universe, where we get to re-visit everyone's favorite creepy, cursed doll - and see how it affects the poor Warrens. We also have Danny Boyle releasing the feel-good movie of the summer in Yesterday. Both films should thrive, seeing as they are going after two distinct audiences, and we'll see if either can put a dent in Toy Story's dominance.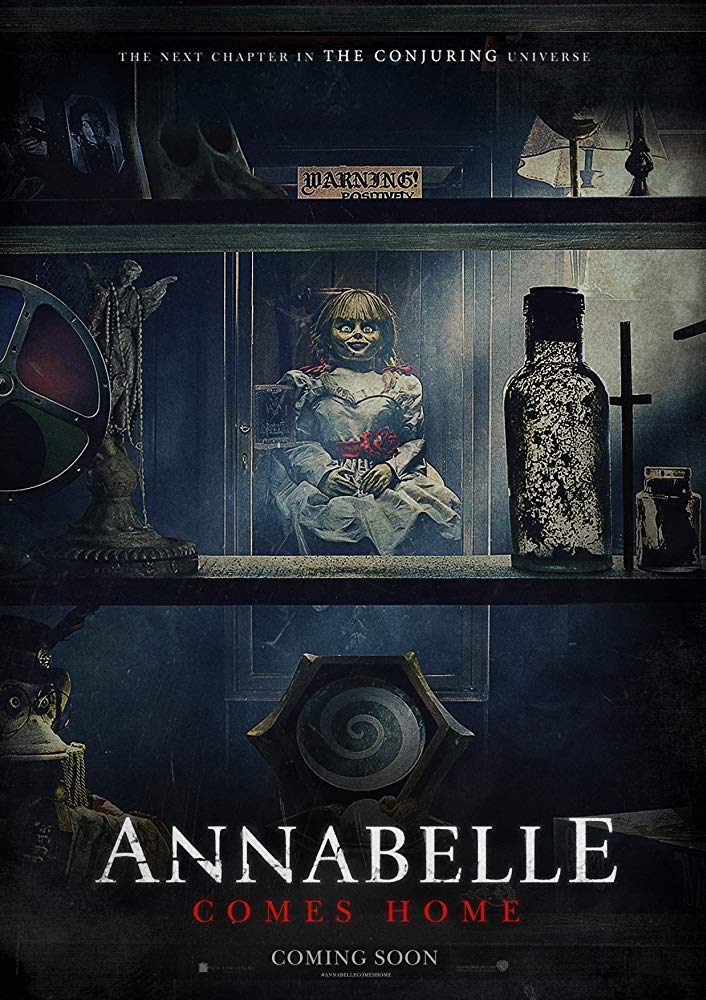 ANNABELLE COMES HOME
If you would have told me that in 2013 that The Conjuring would open the door to an entire horror franchise, I probably would have smiled, nodded and quietly walked away thinking how odd you were. But, here we are, with evil nuns, scary dolls and crooked men (and that other crying lady we just kind of ignored) all creeping us out. While I was disappointed with the first Annabelle film, things turned around with the second film (a prequel as it stands) which was much better - the atmosphere and the story (and the characters for that matter) - so it remains to be seen whether this third entry is more like the first or second. Based on the mostly positive reviews (65% positive thus far), I'm leaning toward this being worth watching. After our prequel, the film actually takes place during the events of The Conjuring (remember how the end of that film featured Annabelle - and if you don't, go back and re-watch it - it's still an excellent horror film). The Warrens have placed the possessed doll in their room of evil spirits - blessed and behind safety glass - but, of course, that isn't going to stop evil. It turns out that Ed (Patrick Wilson) and Lorraine's (Vera Farmiga) daughter Judy (Mckenna Grace) is the target and, when a some clueless babysitters unwittingly release said evil - well, I guess you can say all hell breaks loose. The Conjuring films have had their ups and downs - but this looks like a definite win - certainly better than the half-baked Nun. It doesn't have to be the best film in the series, I'm just hoping it can capture equal parts actual horror and, you know, a decent plot and characters. I'll be happy if it's as good as the last Annabelle film.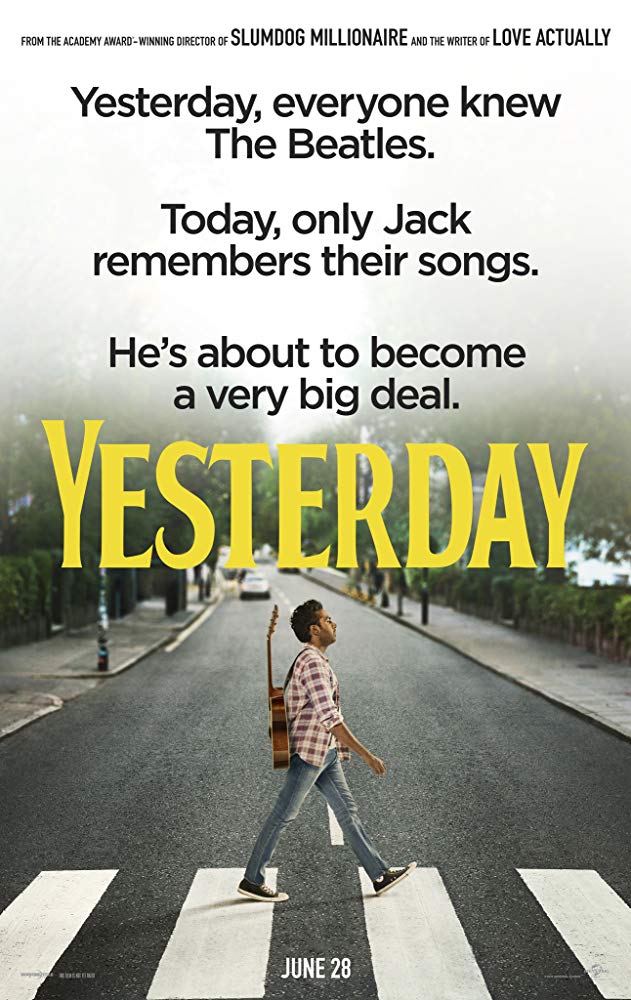 YESTERDAY
I have no problem admitting I'm a big fan of Danny Boyle. This is the man who birthed Trainspotting, 28 Days Later and Slumdog Millionaire. I know he doesn't have a perfect track record, but, overall, Boyle is a distinct talent. That is why I am so interested in seeing how Yesterday turns out. The film follows struggling musician Jack Malik (Himesh Patel - looking to have a breakout here to rival Dev Patel... no relation) who, following a sudden blackout wakes up to find out that he is seemingly the only person alive who remembers the music of the most iconic band of, well, ever, The Beatles. So, of course, he does what any musician would do: passes off the music as his own and changes the world... again. I mean, the idea is simple (and, judging by the reaction from others - also not exactly original... to a point) and I fell in love with the concept based on the first trailer alone. The film has more talent to back it up including Lily James as the love interest, Kate McKinnon as a record exec and James Cordon and Ed Sheeran as... themselves! (I especially love Sheeran's suggestion to rename "Hey Jude" to "Hey Dude" - Doodie doodie doodie doodie doodie). Sophia Di Martino, Ellise Chappell, Meera Syal and Harry Michell help round out the cast. The film just looks so effervescent and fun - I don't know if audiences will embrace it or not, but I wish it the best of luck and am going to try my hardest to get my mom out to an actual movie in a theater since I can remember.
While this weekend isn't going to create as much excitement as last weekend - and Toy Story 4 is likely to win out once again - both new entries should play well and attract a well-rounded audience. Providing I survive the weekend pre-4th tubing excursion - I'll be back Sunday with the results.
Comments