By Chris Kavan - 06/10/19 at 01:06 AM CT
It was good news, bad news over the weekend as the box office was up a nice 43% compared to last year but the two new films, Secret Life of Pets 2 and Dark Phoenix came in under expectations. They join Godzilla: King of the Monsters in disappointing openings, though Pets 2 is sitting much better than Phoenix. Both Godzilla and Rocketman passed major milestones as did Aladdin on a global scale. All in all, while the new releases have been a bit underwhelming as of late, the box office itself is still looking better compared to 2018.

1) THE SECRET LIFE OF PETS 2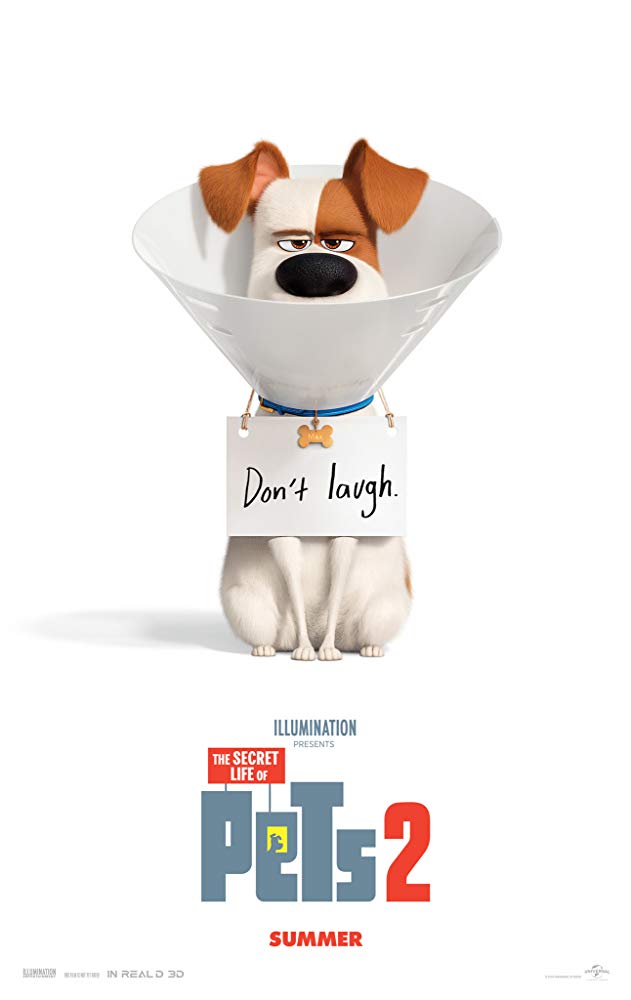 Even though The Secret Life of Pets 2 has the second-widest opening of all time (4,561 locations - behind only Avengers: Endgame) - it still couldn't match the opening of the original with just $47.1 million, less than half of the $104 million of the first film (and still a record for an original animated film). Granted, expectations were tempered, with the studio estimating an opening around $50 million. That it fell short isn't such a big deal as the budget is a reasonable $80 million - and, with, early openings taken into account, already has $49 million international - $96 million and counting. The original kind of had the perfect storm to break out big - this sequel simply didn't and was likely made based on the incredible popularity of the original. Still, audiences were happy, giving the film an "A-" Cinemascore with 57% female and fully 62% consisting of families. This could have some legs to it, but don't expect it to be huge. A domestic total around $150 million is likely with the best comparisons being Hotel Transylvania 2 and Kung Fu Panda 2 (with opened with $48.4 million and $47.6 million respectively). If could go higher, but considering the competition in the summer is much tougher, I'm going to say it faces an uphill battle on that count.
2)
X-MEN: DARK PHOENIX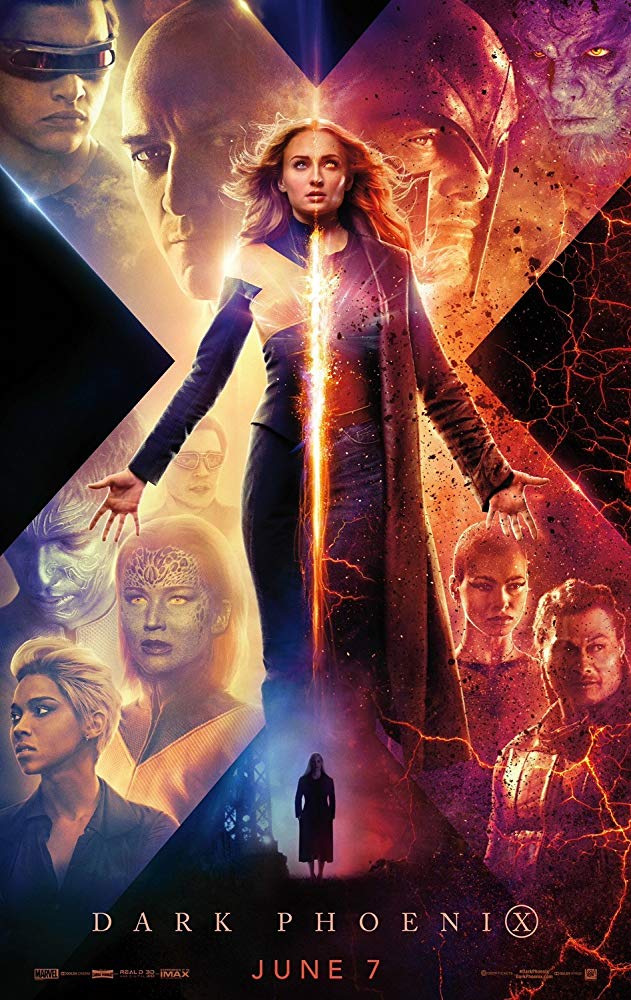 While Secret Life of Pets 2 may have underwhelmed, Dark Phoenix was a major whiff. The film opened to just $33 million - by far the lowest in the X-Men franchise and the only film not to hit $50 million on opening weekend. It came in nearly less than half of the opening for X-Men: Apocalypse ($65.7 million), which itself was considered a disappointment. It's frighteningly close to the disastrous $25.7 million opening of Fantastic Four. No matter how you look at this, Dark Phoenix is going to end its domestic run at around $80 million or so - the only X-Men film that will fail to break the $100 million mark. Audiences gave the film a "B-" Cinemascore, which isn't going to bode well for its longevity (or lack thereof). The film was 57% male with 61% coming in 25 or older. It took in $107 million ($45.6 million in China) for a $140 million global. It's likely to fall short of Alita: Battle Angel on both fronts and gives this franchise a quite ignoble send-off. But one must remember how much this suffered from delays and pretty much indifference all around - so I'm guessing this result was not exactly unexpected. Now the big questions is how Disney is going to treat these characters and I, for one, will be quite interested to see how things turn out several years down the road.
3)
ALADDIN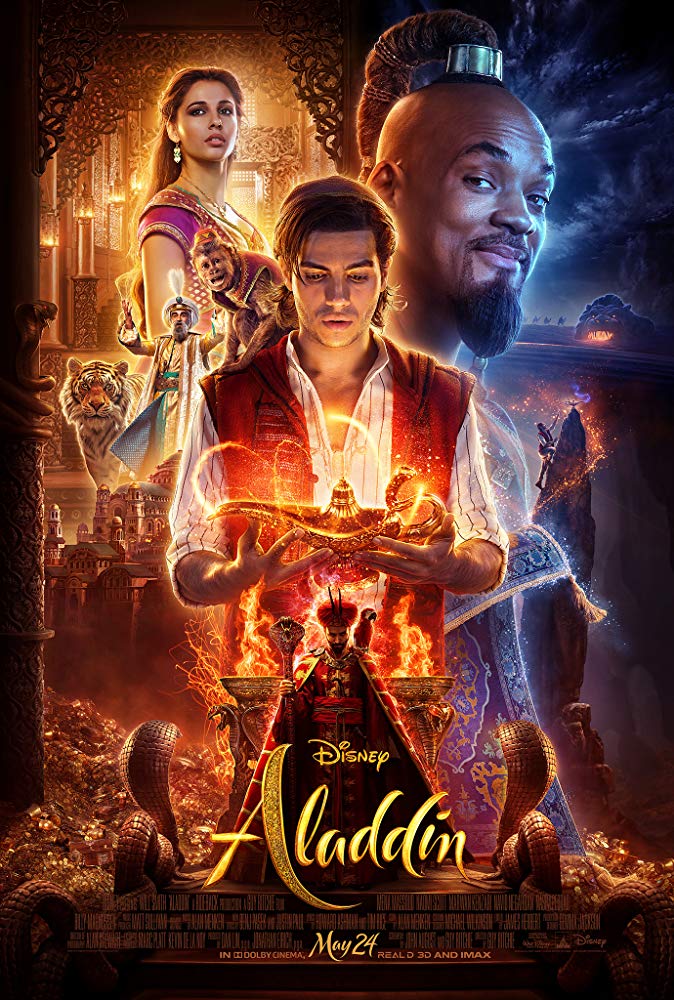 Disney has reason to celebrate this weekend as Aladdin brought in $24.5 million (down 42.8%) giving it a domestic total of $232.3 million - and, in bigger milestone news, a global total that has now topped $600 million ($605 million or so be exact) and is looking at topping $700 million by this time next weekend (or really, really close to that mark). That triples its $183 million budget - and it's looking to top $800 million global (and $280 million domestic) before it ends its run. That has to make Disney smile considering how some of its more recent live-action debuts have disappointed. It also means that The Lion King is sitting in much better position to break big - as that film is even more beloved than Aladdin, to say nothing of Toy Story 4. All in all, Disney is going strong and 2019 looks to be another record year for the company with plenty of big films still on the way that, combined with Avengers: Endgame, is going to be hard to top any time soon.
4)
GODZILLA: KING OF THE MONSTERS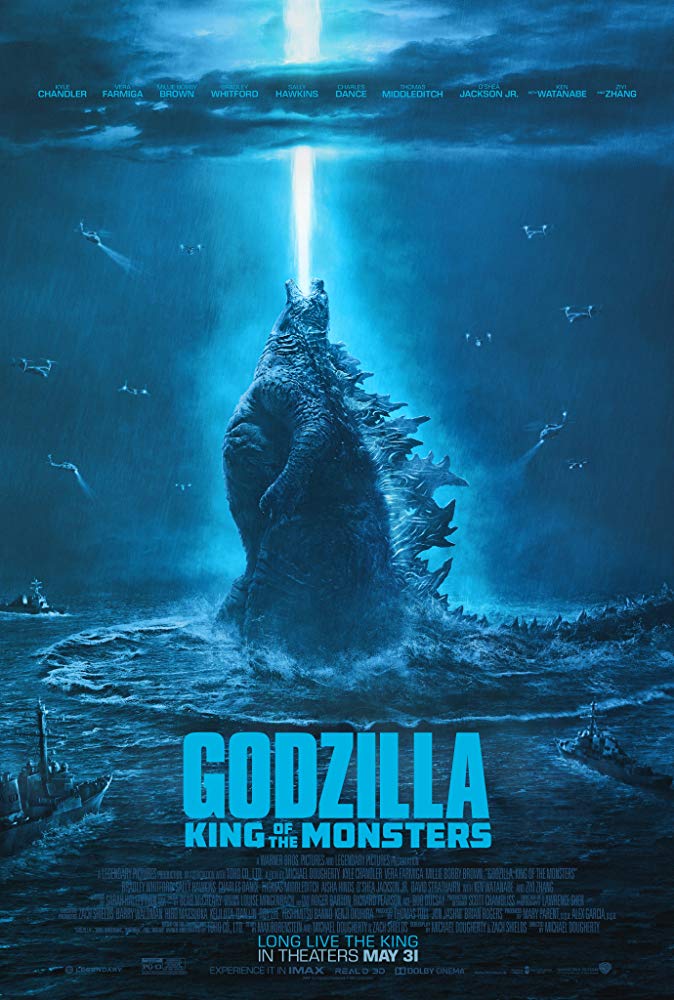 After a somewhat disappointing opening last weekend, Godzilla suffered a rather precipitous 65.7% drop - even bigger than the 67% drop of the original. That gives it a $15.5 million weekend and a total of $78.5 million. Yes, it has topped $75 million rather handily - and will likely top $100 million, but not much more. It also added $47.1 million on the international front with a $213.7 million overseas total ($292 million global). The film will likely top out at $400 million global, which, on a $183 million budget, isn't exactly a home run. Still, I'm guessing they're not going to back off Godzilla v Kong because of this, we'll just have to hope teaming up two franchise beasts is going to pay off better than this half-baked sequel. I found it to be a lot of fun myself - but it has summer blockbuster written all over it - lots of action, not nearly enough substance.
5)
ROCKETMAN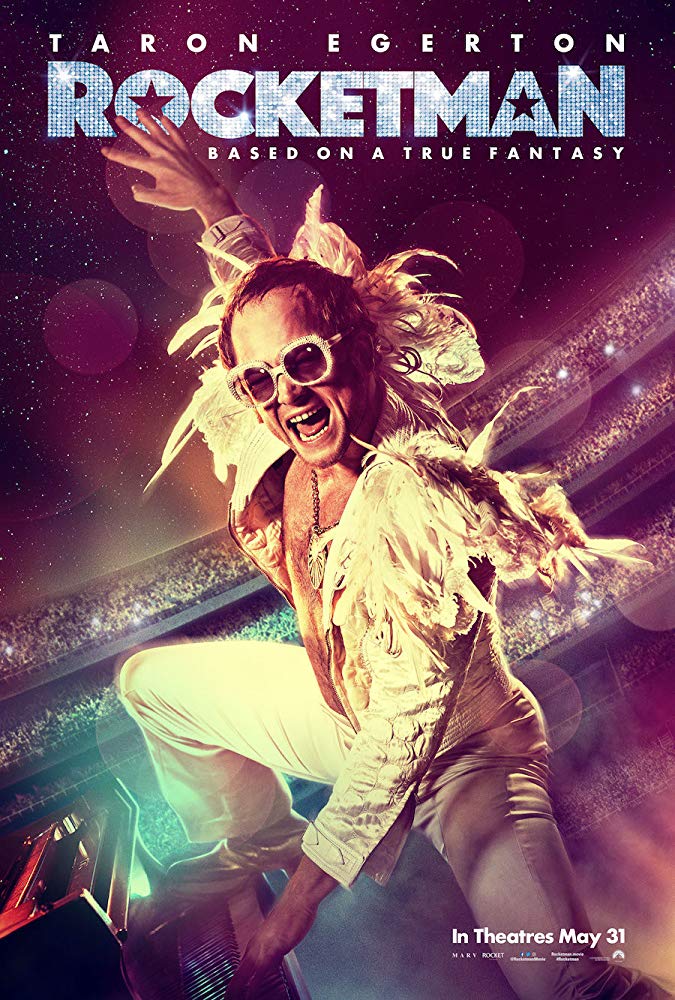 The Elton John biopic with Taron Egerton in the lead role held up well over the weekend, dipping a light 45.6% and adding another $14 million to its total, which now stands at $50.5 million. Crossing that $50 million mark is a good sign for the $40 million picture, which has also made $51.3 million overseas. No, this isn't going to be the next Bohemian Rhapsody, but audiences seem to be happy enough with the way this one has turned out. This one looks to keep chugging right along as it will probably last at least through the end of the month - topping $75 million at least.
Outside the top five: Ahead of its nationwide expansion next week, Late Night, the Emma Thompson/Mindy Kaling-led comedy took in $249,654 from four theaters for a robust $62,414 per-theater average (easily topping that mark for the weekend). We'll see if this at all translates to a decent wide expansion, but at least it has one weekend of good news.
John Wick 3 hit $7.4 million for a new $138.66 million total but, more importantly puts the John Wick franchise at $500 million - becoming Keaunu Reeves' second franchise to hit that mark after The Matrix. Was there ever any doubt?
Next week, besides the expansion of Late Night, we're also getting Men in Black International as well as an all new Shaft.
Comments