By Chris Kavan - 06/06/19 at 11:40 AM CT
Another week, another blockbuster - well, maybe two this time. Godzilla: King of the Monsters ruled over last weekend, but his roar was a bit weaker than expected, thus I have a feeling his reign over the box office is going to be short-lived. Two big films are going to sucker punch the big guy: the final film in the current generation of X-Men films and a sequel to a well-received animated film. I see both being able to topple the giant lizard, even though I found the film to be a lot of fun. One or the other is going to come out on top - we'll see if superheroes or family pets win the day.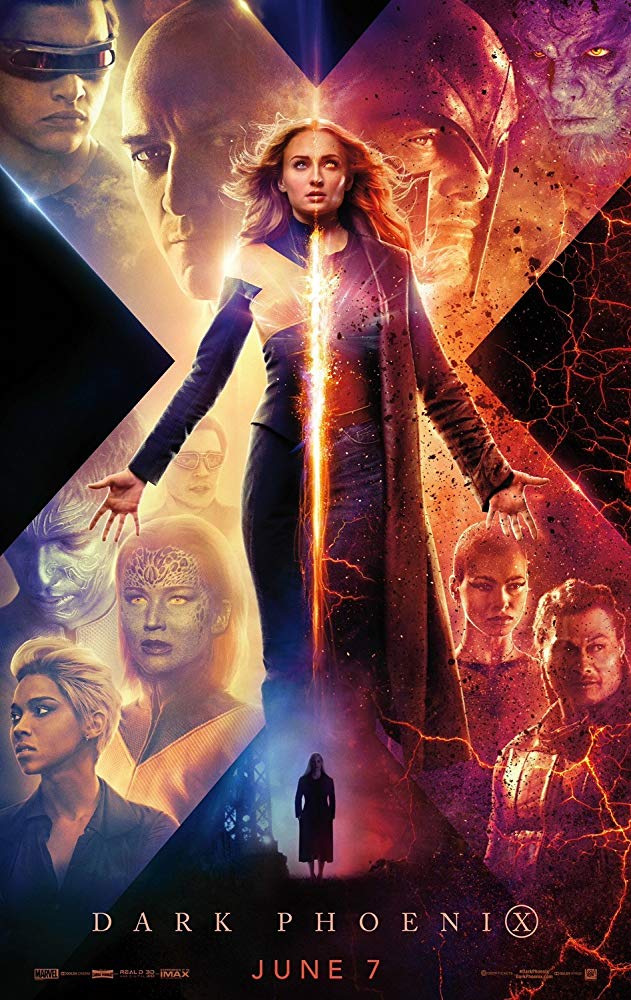 X-MEN: DARK PHOENIX
The current X-Men saga is about to come to an end (no, I'm not counting the still in-production New Mutants in this series). In 2011 we got First Class, which rebooted the story of Professor Xavier, Erik Lensherr (aka Magneto), Mystique, Beast - and the rest of our merry band of genetically-enhanced mutants and it really breathed new life into what had arguably become a stale franchise (Hugh Jackman excepted). With big names like James McAvoy, Michael Fassbender, Jennifer Lawrence, Nicholas Hoult and Rose Byrne on board - things only got more interesting in the sequel. But Days of Future Past couldn't be improved with Apocalypse, which was a big disappointment for me. Now we have Dark Phoenix with Sophie Turner's Jean Grey taking center stage. One of the greatest arcs in comic history is going to be tricky to pull off - a much abridged version was presented (poorly) in the first X-Men films - hopefully this time things go better. The trailers have already spoiled that it appears Turner, in full on Phoenix mode, kills Mystique - and forces her one-time allies to come to the conclusion they might ultimately have to kill her to prevent even more death and destruction. It also introduces Jessica Chastain as Vux, a seriously bad influence on Jean - who wants her to embrace the darkness rather than suppress it. The entire gang is here - McAvoy, Fassbender, Lawrence and Hoult all return - with Evan Peters (always a highlight in the previous films) as Quicksilver, Tye Sheridan as Cyclops, Alexandra Shipp as Storm and Kodi Smit-McPhee as Nightcrawler round out the main cast. The previews make this look like a pretty heavy affair - friends turning on friends, harsh decisions are made and, I'm guessing, more than one mutant is going to check out before the film ends. The production hasn't been exactly smooth on this, but I'm hoping director Simon Kinberg can wrap this up in suitable fashion. It doesn't have to be amazing, I just want it to be good.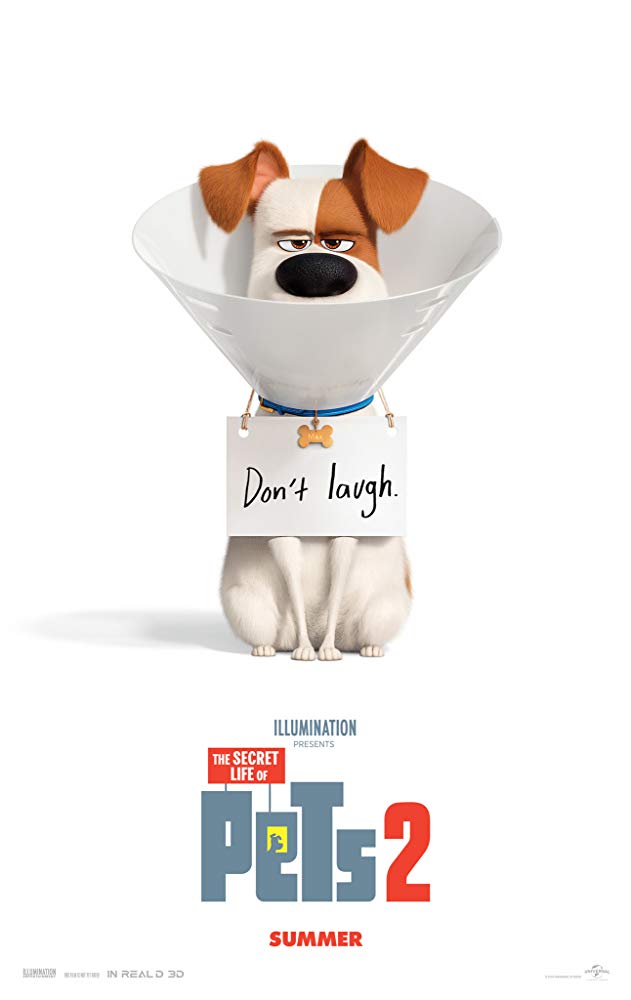 THE SECRET LIFE OF PETS 2
I have to say, I did quite enjoy the first Secret Life of Pets - which followed a group of pets who had plenty of fun while their owners were away. This included the sweet pup Max (Louis C.K. - replaced by Patton Oswalt for the sequel following his high-profile misconduct allegations), the high-octane rabbit Snowball (Kevin Hart), the sugary Gidget (Jenny Slate), the over-indulgent Chloe (Lake Bell), the elderly Pops (Dana Carvey) and the clueless, happy Mel (Bobby Moynihan). The story revolved both around Max coming to terms with his owner, Katie (Ellie Kemper) taking in a new stray, Duke (Eric Stonestreet) - which makes him jealous. Meanwhile Snowball, sick of the way the world treats strays, begins to organize a resistance. It was all good fun and I can see why the film topped $360 million. The sequel finds our pets dealing with a whole can of new worms - Max deals with more new additions - as Katie finds a husband and has a baby. A change of scenery to the countryside has Max finding an unlikely friend in a gruff Rooster (voiced by Harrison Ford) and each will help the other overcome their fears. Meanwhile, Snowball finds a new calling as a superhero - and sets his sights on rescuing a tiger while Gidget looks to brave a cat-filled apartment in order to retrieve Max's favorite toy. All in all - it looks like just as much fun as the first film, we'll have to wait and see if it can reap the same rewards.
All in all, I think it's going to be another big weekend. Both new films should have big openings and if Godzilla can hang on a bit, hopefully 2019 continues it's upward swing in topping 2018. All we become clear on Sunday.
Comments