By Chris Kavan - 05/30/19 at 11:41 AM CT
With summer coming in full speed ahead and with Avengers: Endgame running down, it's time to look out for the next big blockbuster. Sure, Aladdin has been pretty magical and John Wick has been strong, but we want bigger! And who is bigger than Godzilla? That's right - everyone's favorite atomic-era nightmare returns, along with a few friends, to spice up the weekend. Elton John gets his own biopic and Octavia Spencer gets to play a scary mom. All in all - an interesting lineup that should reap some big numbers come Monday.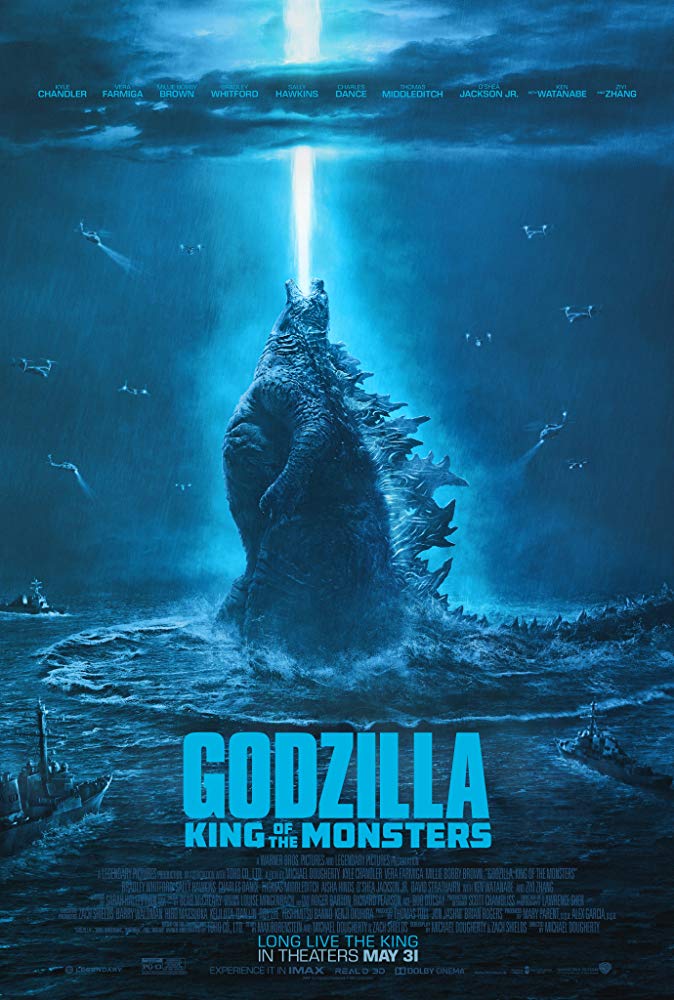 GODZILLA: KING OF THE MONSTERS
Even though Universal has pretty much thrown in the towel for their Dark Universe, that doesn't mean some monsters still can't have fun. This time it's going to be Warner Bros., however, who rebooted Godzilla in 2014 - to the tune of over $200 million domestic and $500 million worldwide. It also set up this sequel which follows a troubled family - separated parents Dr. Emma Russell (Vera Farmiga) and Mark Russell (Kyle Chandler) along with their teen daughter, Madison (Stranger Things breakout Millie Bobby Brown) in a world where creatures like Godzilla are popping up all over the world - threatening humanity. This includes names like Mothra, Rodan and King Ghidorah (aka the one with three heads) and I'm sure there will be mighty battles, lots of destruction and lots of people wantonly dying. Early reviews have me a bit worried as people are comparing this to "shudder" a Transformers movie - all action, no substance. I'm holding out hope it will be a bit better than that. In any case, Ken Watanabe, Ziyi Zhang, Bradley Whitford, Sally Hawkins, Charles Dance, Thomas Middleditch, O'Shea Jackson Jr. and David Strathairn make up a rather impressive cast - even if by many accounts the characters are not the strong point of this film. But the bigger story is that Godzilla is still on course to meet up with King Kong in the near future - and we'll see how big this monster cinematic universe gets.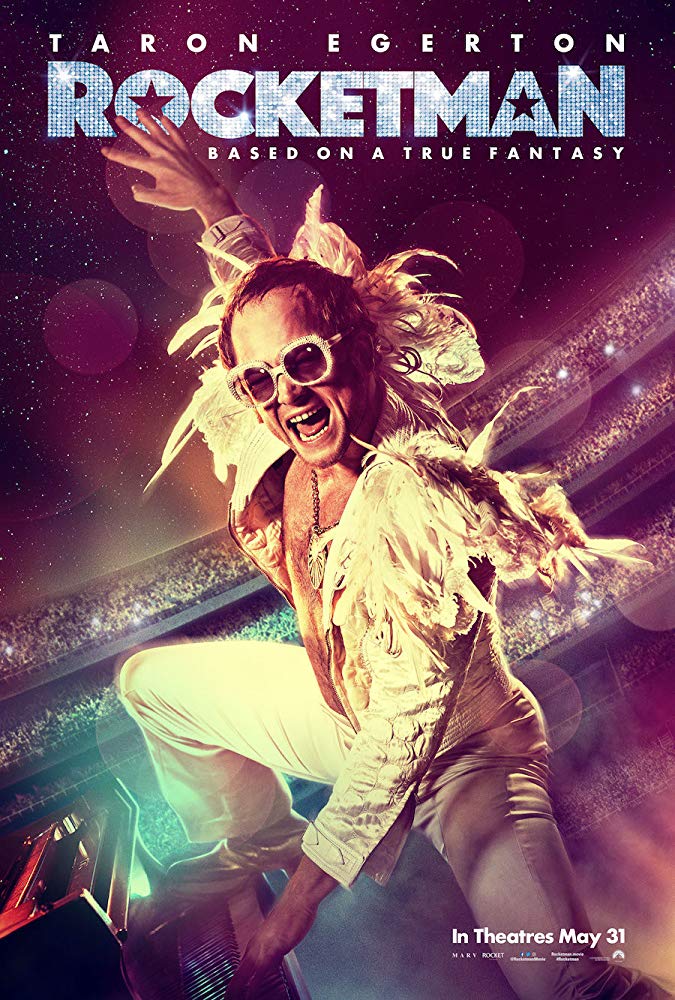 ROCKETMAN
It doesn't take a rocket scientist to see that Rocketman, coming on the heels of the incredibly popular Bohemian Rhapsody, will be popular. And, unlike Godzilla, the film has received near universal praise - as this biopic plays like a mix of spectacle an drama - much like the life of Elton John itself. Taron Egerton plays the unique musician who mixes pleasure with business - sometimes to the point of excess with Jamie Bell playing his partner Bernie Taupin. Game of Thrones vet Richard Madden plays John Reid with Bryce Dallas Howard, Gemma Jones, Charlie Rowe, Tate Donovan, Stephen Graham and Steven Mackintosh on board as well. Unlike Bohemian Rhapsody - which pretty much played things by the book, Rocketman is a mix of fantasy and reality - big musical numbers, costumes and the like mixed with the very real drama in Elton's career - drugs, excess and all that. And all this has made the critics very happy and we'll see if audiences follow suit. It actually makes for very good counter-programming to giant monsters fighting it out - so we'll see there it comes in on Sunday.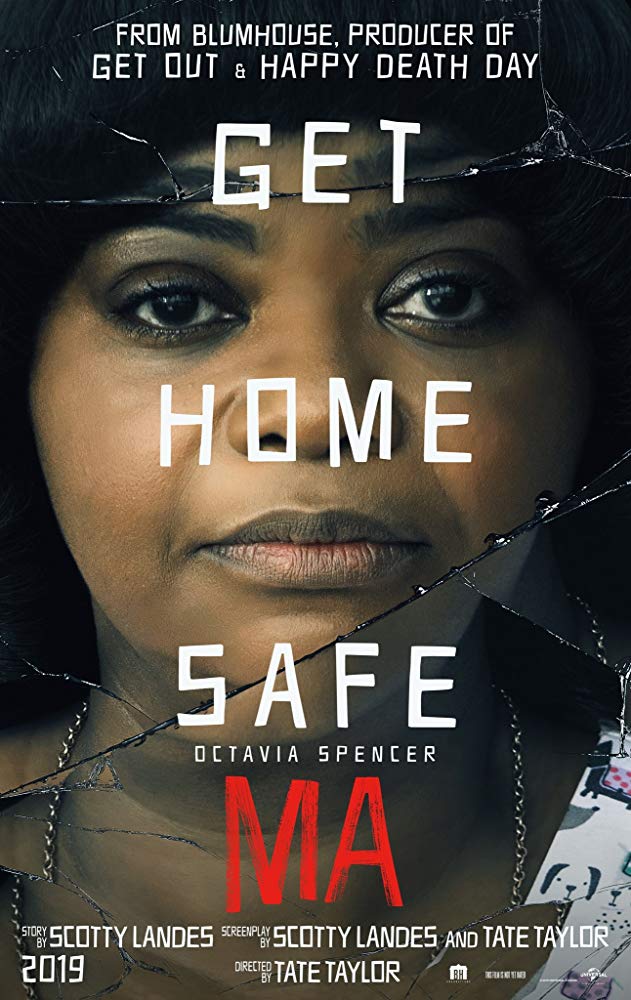 MA
When you think Octavia Spencer, you probably think of The Help or Hidden Figures or The Shape of Water... you probably don't think of revenge-seeking monsters. Ma - where Spencer plays the title character, revolves around a group of friends - Diana Silvers, McKaley Miller, Corey Fogelmanis, Gianni Paolo and Dante Brown - who find one of their parents old friends - Sue Ann, who is more than welcome to buy them alcohol, cell phones and even let them party down at her place. But their own parents (including Juliette Lewis, Luke Evans and Missi Pyle) are apprehensive, especially considering the history they have with good old Ma. But these kids aren't entirely trusting and when Ma starts to display her more possessive side - they try to back off, only to realize Ma isn't ready to let them go. This is another go at counter-programming though I'm sure it won't be nearly as effective as Rocketman. At least the premise for this one looks a bit more interesting than a typical horror film.
It should be a pretty epic weekend to kick off the summer movie season and things should only heat up from here. I'll be back on Sunday with the full breakdown.
Comments