By Chris Kavan - 05/12/19 at 11:35 PM CT
While Endgame came out on top for the third straight weekend, and continued both its domestic and worldwide domination, Pokemon: Detective Pikachu wasn't too far behind and can now claim the best opening for a film based on a video game. There were three other new films over the weekend though only The Hustle managed to perform in line with expectations with both Poms and Tolkien struggled to satisfy audiences. The box office continues to shine and John Wick 3 should help things right along.

1) AVENGERS: ENDGAME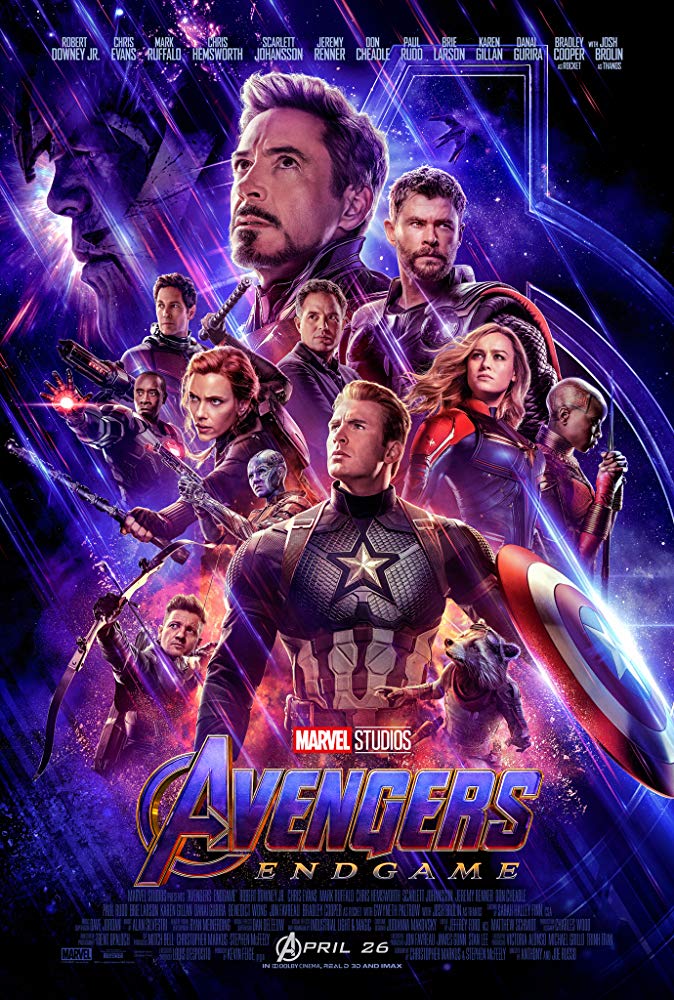 For the third straight weekend the mightiest of the mighty heroes took the box office crown with $63 million. And while it took a somewhat bigger-than-expected 57.2% drop, its domestic total now stands at $732.5 million, just the third film to hit the $700 million mark, and it topped Black Panther to become the third highest domestic film of all time as well. In terms of how it got there - only Star Wars: The Force Awakens did it better. In fact, the worst-case scenario has the film hitting $850 million (remember, worst case here) - which would still put it above Avatar on the domestic front. Internationally, the film took in $102.3 million (also a somewhat bigger 64% drop) for a new $1.76 billion total - $2.485 billion worldwide. It sits in second place behind Avatar in both international and global totals - though it needs just $265 million overseas and $302 million global to top it. It's not a guarantee at this point, but I'm going to say odds are still in its favor to hit both marks. Even if it falls short, I guess Disney owns Avatar at this point - so they will still have the biggest international and global earner anyway.
2)
POKEMON: DETECTIVE PIKACHU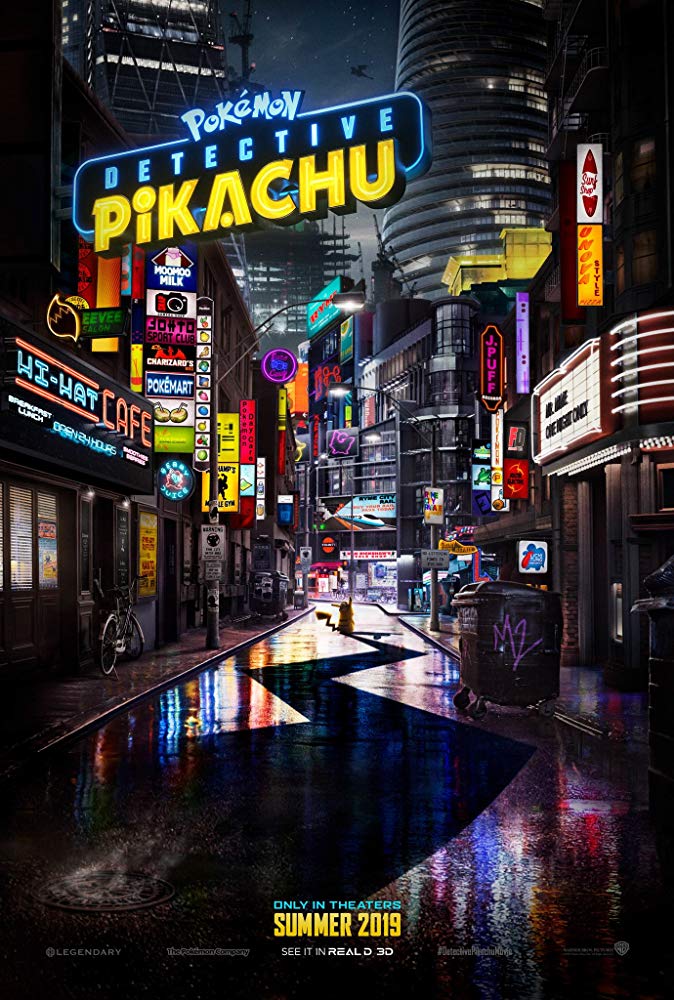 Thanks to some dynamite marketing and capturing the curiosity of fans and outsiders alike, Detective Pikachu hit $58 million on its opening weekend - the best opening for a video game-based film of all time, topping Lara Croft Tomb Raider ($47.7 million) with relative ease. And audiences were more than happy with it too - awarding it an "A-" CInemascore, just the sixth time a video game movie has topped a "B" average (Rampage, Mortal Kombat and three of the animated Pokemon films are the other five). It is also the first video game movie to have a fresh rating on Rotten Tomatoes. It did tend to bring in a younger crowd with 27% coming in 18 or under with 49% being under 25. Now it remains to be seen if it flames out quickly or can hold onto that audience for a longer haul. If it plays out similarly to Rampage or Angry Birds, it will hit $160 million - but we'll see if it can't do just a bit better and hit $170 million. In any case, it should have little issue topping the $131 million of Tomb Raider to become the highest-grossing domestic video game adaptation of all time. Internationally Detective Pikachu brought in $103 million ($113 million total including an early drop in Japan). While it only took in $41 million in China, it should still have a decent run ahead of it in the foreign markets as well. It needs to hit $434 million to top Warcraft as the biggest worldwide video game adaptation and tracking has it pegged at right around $450 million or so - here's hoping it can leg it out!
3)
THE HUSTLE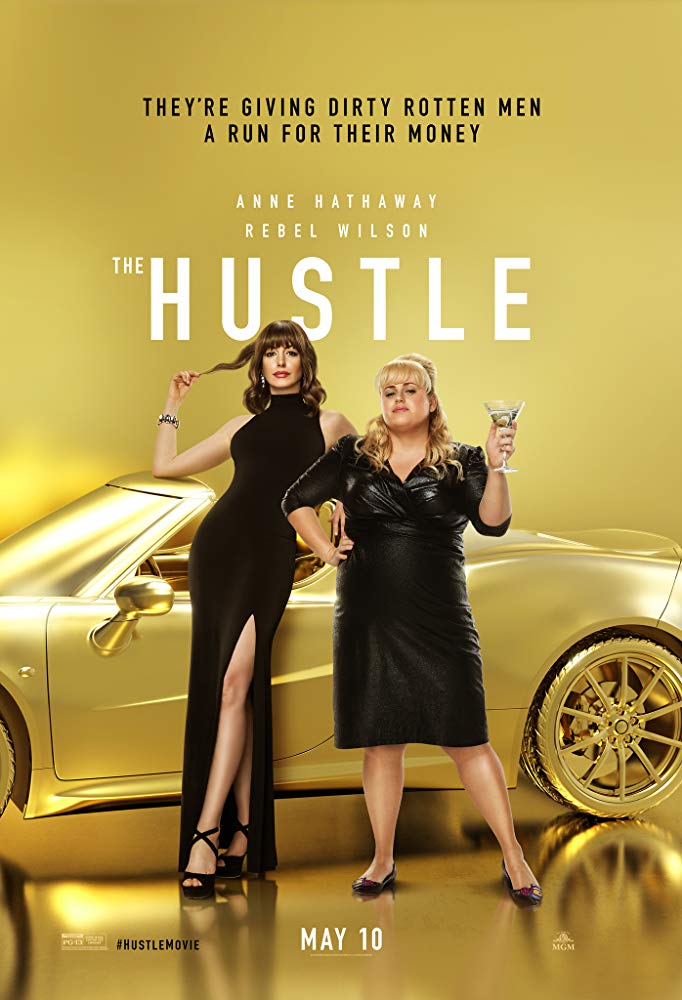 The only other new wide release to hit the top five was the Dirty Rotten Scoundrels gender-flipped remake, The Hustle. With Anne Hathaway and Rebel Wilson in the title roles, the film came in right in line with expectations (or maybe a bit ahead) with $13.5 million. It was just under the opening for fellow remake Overboard ($14.7 million). The driving force behind this one was women, who made up 72% of the audience with 66% coming in 35 or younger. The film received a "B" Cinemascore and we'll have to wait and see if women continue to drive this one forward. If it plays out similarly to Overboard, a finish in the $40-$45 million range. It also earned $13.7 million overseas, so it should give a solid return in the long run, even if it's not going to do so in a flashy way.
4)
THE INTRUDER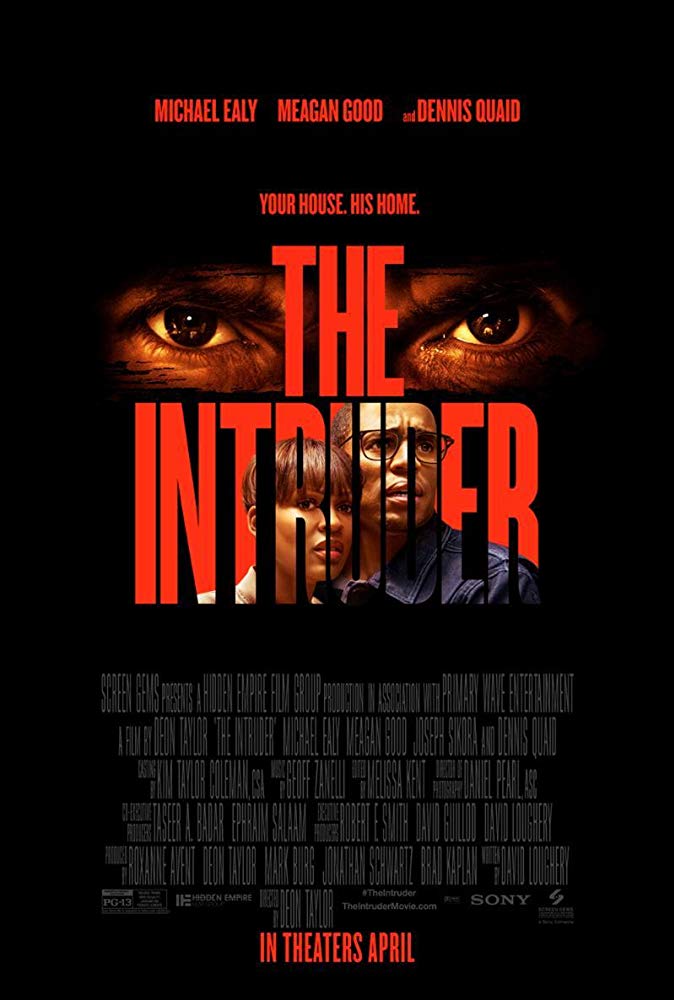 With a decent hold - a drop of just over 39% - thriller The Intruder took in $6.6 million, for a new total of $21 million. With a reported $5 million price tag, that is a damn fine return on investment - and a lot better than I thought the film would do compared to its fellow competition. But, hey, who doesn't enjoy a tale about a angry white dude harassing the uppity black folk who have taken over his old house? If it was any less transparent, Trump could sue for defamation of character. This one is going to break $25 million easy, we'll see how much better it goes from there.
5)
LONG SHOT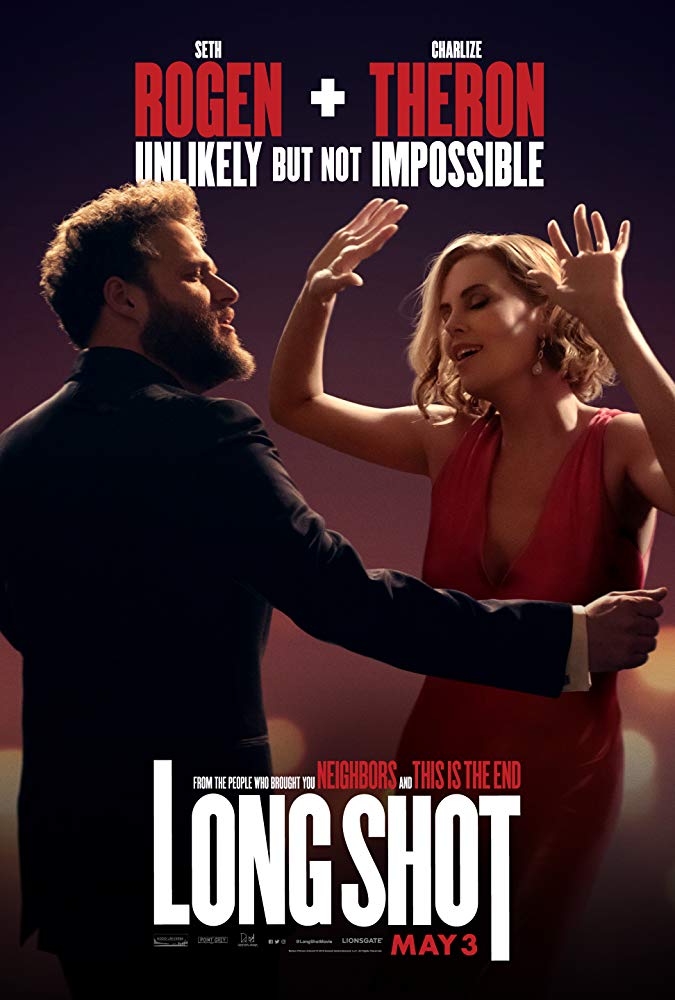 Rounding out the top five is the comedy/romance Long Shot as the Charlize Theron/Seth Rogen pairing dipped just over 37% (another fine hold) taking in $6.1 million for a new $19.7 million total. That is still less than half its $40 million budget - and Mother's Day likely helped it out a bit - so I'm still saying this odd-couple pairing is going to have a tough time staying out of the red. Hopefully it find a better life once it's out of theaters and into the homes because I have a feeling it's going to be lucky to hit $30 million in theaters.
Outside the top five: Poms, which finds old women reliving the glory days of Bring It On - could only muster a sixth place showing of $5.11 million. The Mother's Dad crowd came out with 75% of the audience being made up of females and 85% coming in 25 or older. It is the second big miss for STX after last week's UglyDolls failed to animated much of a spark. Even if older adults support this one in the long run, it will probably fall short of $20 million.
The poorly-recieved biopic Tolkien barely cracked the top 10, landing in 9th place with just $2.15 million. Originally it was supposed to stay a limited release, and I bet the studio is now wishing they had stuck to the original plan as the film debuted to an anemic $1,440 per-theater average. Nicholas Hoult should stick to mutants as this is going to fall short of $10 million.
In milestone news, The Curse of La Llorona cracked the $50 million mark with a $1.8 million weekend and new $51.4 million total. It's still weak for a Conjuring films, but still good for a low-budget horror.
Next week brings us the third chapter in the John Wick saga, we also get another pet-friendly A Dog's Journey and the romance The Sun is Also a Star.
Comments