By Chris Kavan - 05/09/19 at 06:39 AM CT
Avengers: Endgame has had no trouble dominating the box office for two straight weekends. The first decent challenger approaches this week with the release of Pokemon: Detective Pikachu, which should give the heroes an actual run for their money. You also have two comedies in The Hustle (a gender-swapped version of Dirty Rotten Scoundrels) and Poms (an age-swapped version of Bring It On). And if that isn't enough, famed fantasy author J.R.R. Tolkein gets his own biography as well. All in all, things should be a bit more exciting than last weekend, when Endgame buried the competition.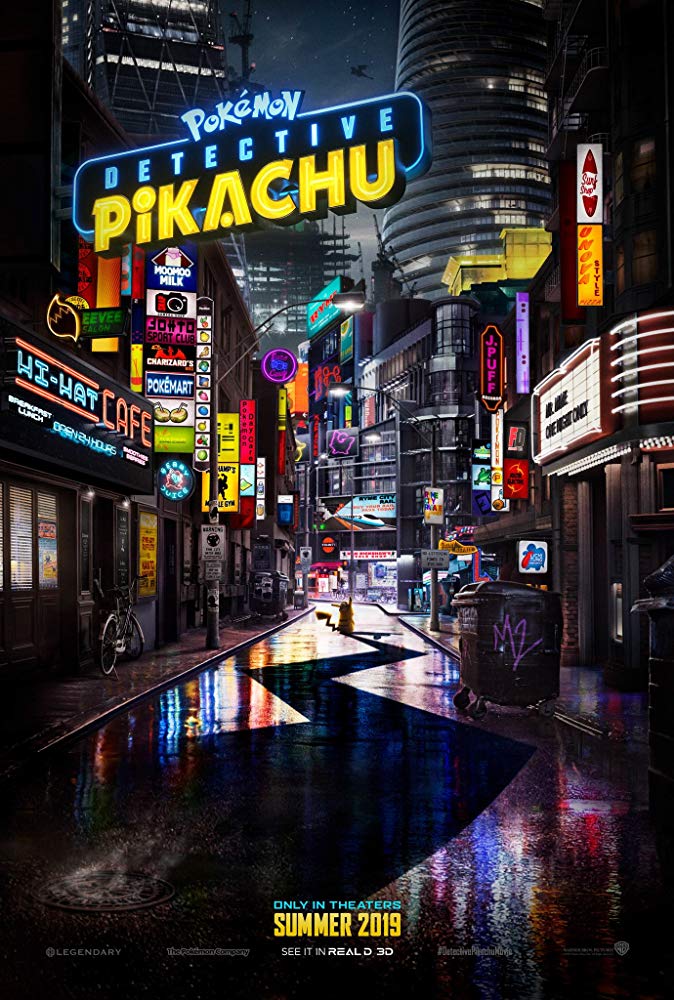 POKEMON DETECTIVE PIKACHU
While Endgame is likely going to have another monster weekend, it will have some decent competition when Justice Smith teams up with a caffeine-addicted detective Pikach (voiced by Ryan Reynolds) as he searches for the whereabouts of his own detective father who has been presumed dead, but may only be missing as part of a nefarious plot involving a bunch of other missing Pokemon. The film is based on the incredibly popular video game series/anime series and thus has a decently broad fan base, as well as bringing in people who have been hooked by the trailer, which does look like a lot of fun. Those versed in the knowledge of Pokemon likely recognize plenty of those on display: Mr. Mime, Charizard, Psyduck, Jigglypuff, Lickitung - and many more - and if that is gibberish to you, don't worry, I'm sure the film is approachable to non-Pokemon fans as well. This is a solid choice for adults who grew up with the series - and the for the kids who are entranced by the cute and/or dangerous animated monster-things. It's going to be the first film that will challenge Endgame - we'll see if it makes the grade.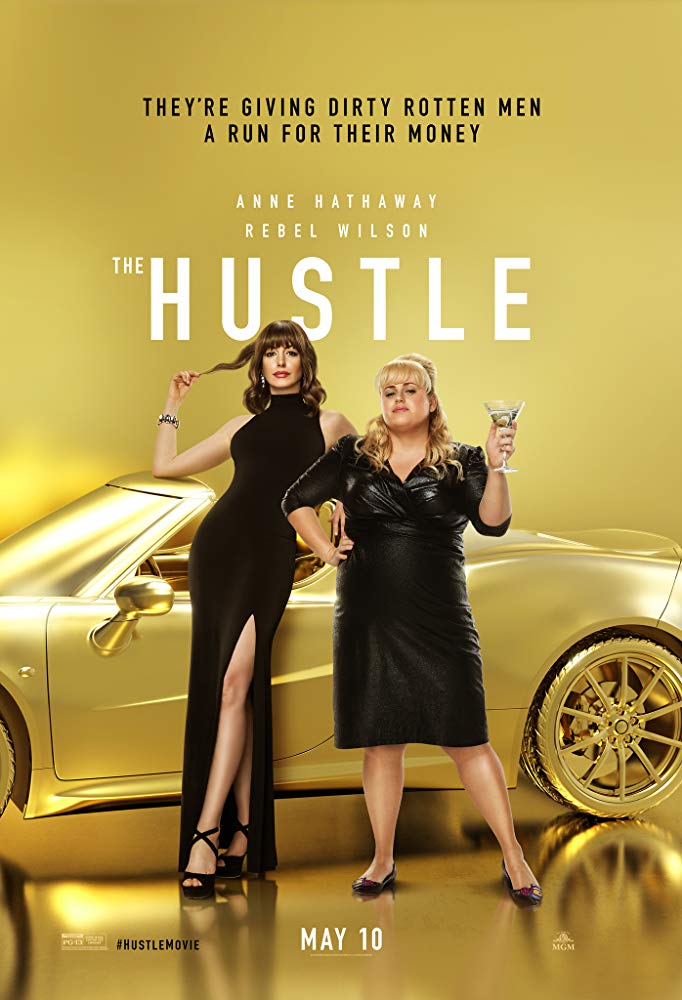 THE HUSTLE
Studios have been more than happy to flip genders around in hopes of sparking audiences interests. There has been both success and failure - with standout films like Oceans 9 and Overboard but, on the other hand, blow-back with films like Ghostbusters. I don't think The Hustle, which stars Anne Hathaway and Rebel Wilson as a pair of con artists - one high end, one street level - who reluctantly join forces to get back at the men who have wronged them. This is a new version of Dirty Rotten Scoundrels but it's not that people are upset about it - it's just that I have heard next to nothing about it. Without any kind of major marketing, this is going to fly way under the radar and I don't expect it to do much business. Tim Blake Nelson, Alex Sharp, Ingrid Oliver and Emma Davies help round out the cast. I don't think any of the cast has enough heft to deliver a decent opening. It might finish in the top five for lack of competition, but I don't expect much else.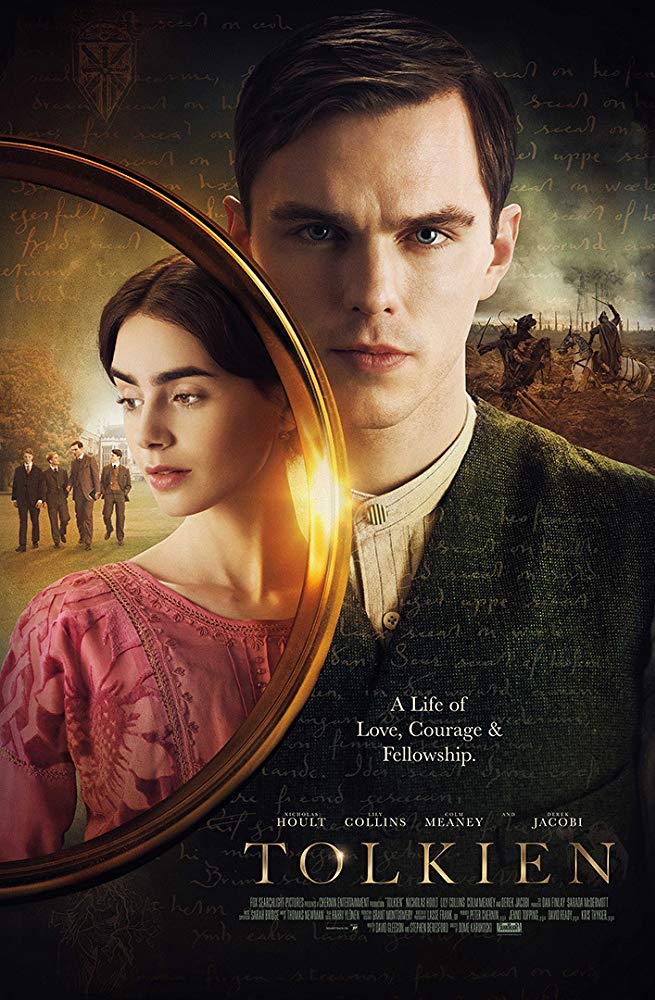 TOLKIEN
Nicholas Hoult takes on the role of famed author J.R.R. Tolkien in the film bearing his name and takes part well before the young man became an author, as he is shaped by a world at war and the people he meets along the way. The film features a nice, rounded cast - Lily Collins, Tony Nash, Derek Jacobi, Tom Glynn-Carney, Anthony Boyle, Patrick Gibson, Colm Meaney and Craig Roberts among others. Director Dome Karukoski has made it clear he did not work with the Tolkien estate on the making of the film, leading to some backlash from the family, but I don't consider that a deal-breaker. Tolkien was a major influence on the world of fantasy and a film exploring what influenced him seems like it would be interesting - but I'm not sure it's going to have a broad appeal. It is a little dry for general audiences, no matter how much war or romance they throw in. Coming against The Hustle and Poms, it won't get a Mother's Day bump and I expect it to open low - perhaps in the top 10, but not by much.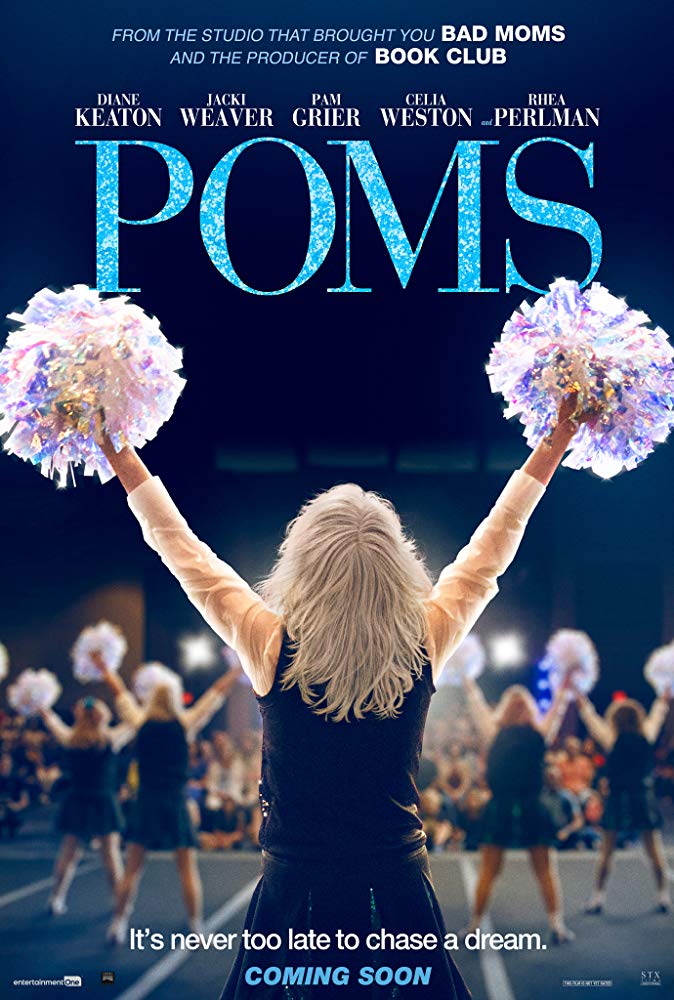 POMS
Speaking of Mother's Day, I'm guessing the success of Poms is going to be on how many mothers (and daughters) decide to support Diane Keaton, Jacki Weaver, Pam Grier, Rhea Perlman, Celia Weston, Patricia French and Carol Sutton doing their best Bring It On impersonation - a few decades later. That's right, geriatric cheer leaders - now there is literally a movie about everything. Look, I have no problem with this - it looks like everyone is having a great time - but there is no way, shape or form I'm ever going to watch this, in theaters or otherwise. So more power to them - I hope it does well and mother's everywhere have a great time. Me? I'll be watching Avengers: Endgame for the second time and having a blast.
The weekend is going to be a knock-down battle between Endgame and Pikachu, The long-term prospects of Endgame is going to be determined by how well it holds up or falls, against this new-found competition. I'll be back Sunday with the full breakdown.
Comments