By Chris Kavan - 05/05/19 at 08:18 PM CT
While three out of the four new wide-release films (or expanded releases) were in the top five, it was once again Avengers: Endgame that dominated the weekend, here and abroad, and all indications point it to at least having the biggest worldwide total of all time. The Intruder managed to just over perform while both Long Shot and UglyDolls did the opposite but against such competition, one wonders why studios even wanted to try to compete at all. Endgame should have a bit more competition when Detective Pikachu drops, but even so, it should continue to perform well through May.

1) AVENGERS: ENDGAME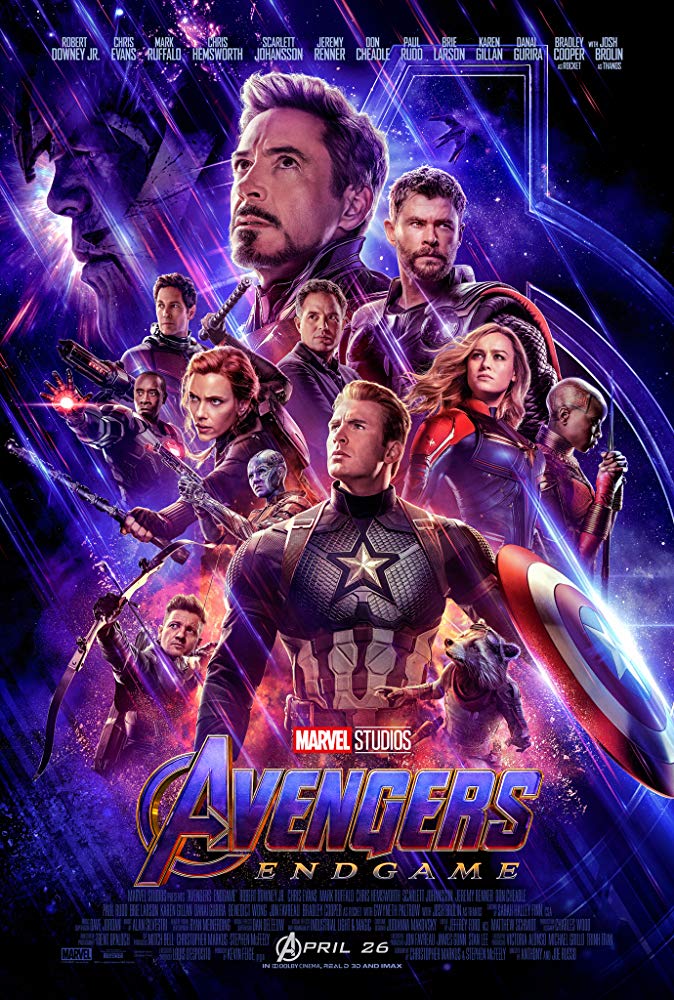 To the absolute surprise of no one, Avengers: Endgame had no problem topping the box office for the second straight weekend with a $145.8 million weekend. That represents the second best second weekend on record, behind just Star Wars: The Force Awakens ($149.2 million), though it could easily top that mark once actuals come in on Monday. That represents a 59.2% drop over its record-shattering opening, well in line with previous big MCU films. It's also the only film to drop over $200 million over its opening weekend - but perhaps that's not such a bad thing when you consider its scope. It is already the 9th best domestic release of all time and all indications is it will probably land in second, coming in behind only The Force Awakens in the end. It should still top $900 million domestic (if it plays out like Avengers) though we'll see if increased competition puts a bigger dent in the final grosses. The even bigger story is the worldwide total - which already stands at a whopping $2.1 billion. It hit the $2 billion mark in just 10 days - it took current title holder Avatar 47 days to top the same mark. It is just $600 million shy of topping Avatar on the global stage and it should have no problem catching up and surpassing it. Endgame has a long way to go yet and it's not going to go anywhere anytime soon.
2)
THE INTRUDER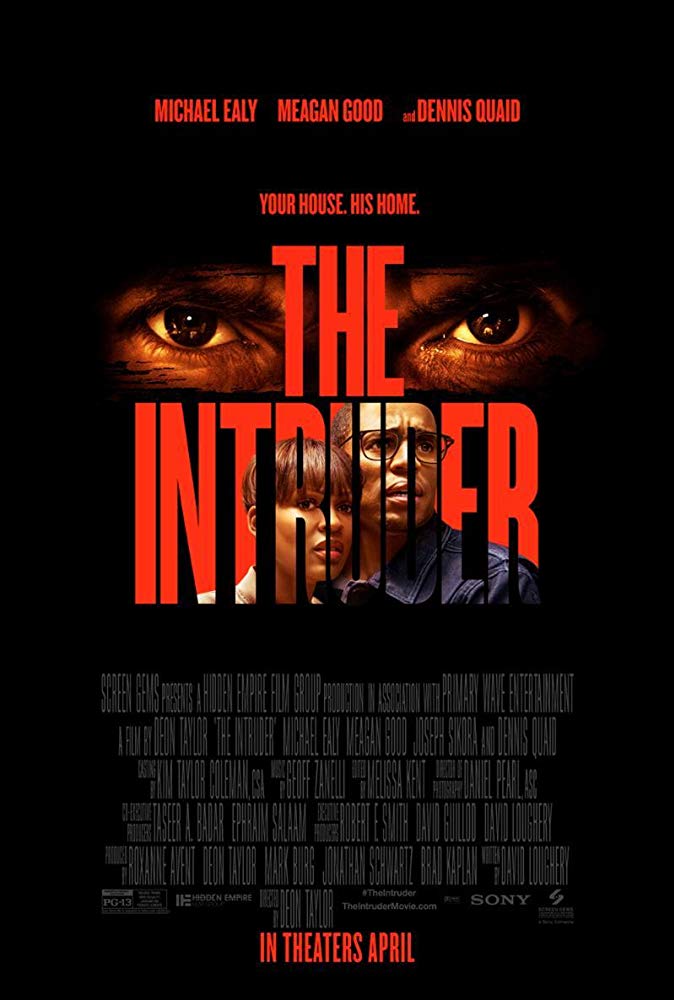 The weekend's biggest winner among the new films was the The Intruder. The domestic thriller follows new couple Annie and Scott Russell (Meagan Good and Michael Ealy) as they move into a spacious new country home, only to find the previous owner (Dennis Quaid) is not too keen on letting it go. The film came in ahead of expectations with $11 million (the studio was predicting about $9 million). The film carries a relatively light budget in the $5-$8 million range, so this is a solid start. Audience were happier than critics, giving the film a "B-" Cinemascore. It leaned slightly more female (53%) with 68% of said audience coming in 25 or older. Even if the film falls off quickly from here, it should perform well enough to land firmly in the black by the time it ends its run and proves these little thriller gems can thrive, even in a crowded box office.
3)
LONG SHOT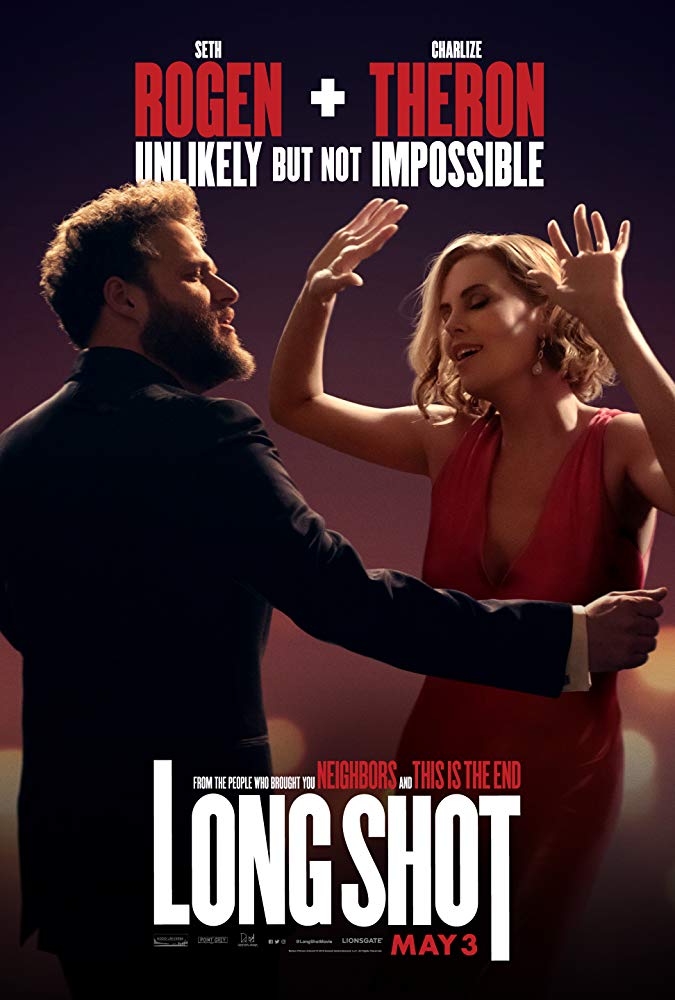 Coming in on the other end of expectations, Long Shot, the pairing of Seth Rogen and Charlize Theron, came in a bit under predictions with a $10 million opening. The R-rated comedy/romance follows blogger with attitude (Rogen) as he finds himself working for a star politician Charlotte Field (Theron) who happens to be his former babysitter and childhood crush. Despite this interesting concept, the film just didn't compete as well as The Intruder. Still, it earned a "B" Cinemascore from an audience that was 56% female with 68% coming in 35 or older. While it was the best-reviewed out of the new films, that doesn't mean it will enjoy better longevity. It also means the $40 million-budgeted film might only get to $25-$30 million domestic, unless it can find some decent legs in the coming weeks, though with the competition on the horizon, I suspect it's not going to get that lucky.
4
UGLYDOLLS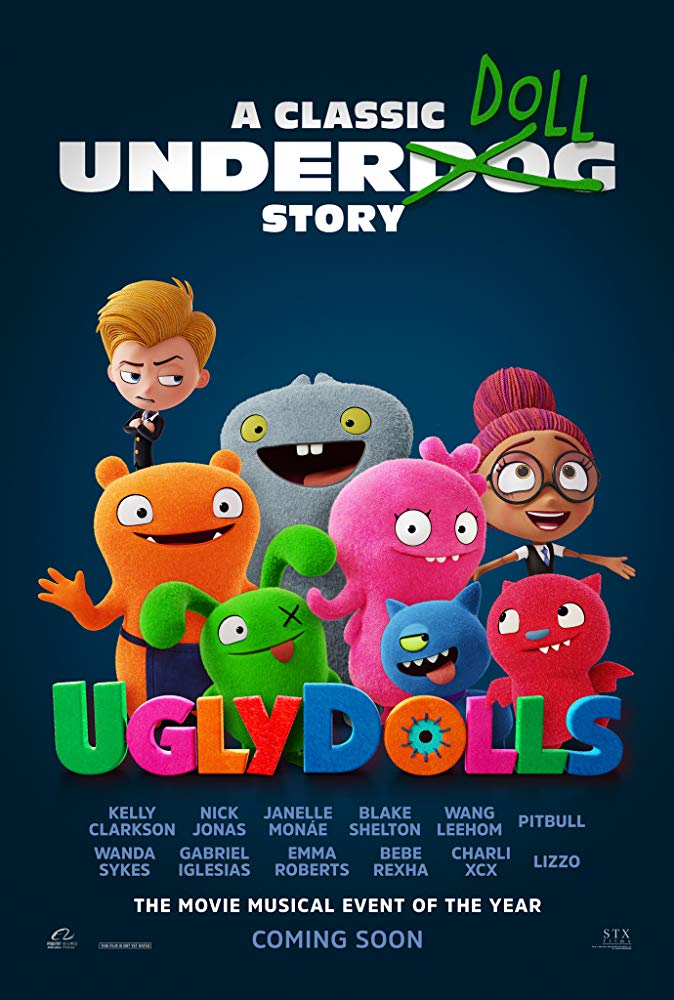 If STX was hoping UglyDolls was going to help it break into the animation business, they best keep trying. UglyDolls was hoping to take the Trolls route, but its $8.5 million debut was nowhere near that film, and, in fact, was just below the $8.9 million of My Little Pony. But My Little Pony carried a mere $6.5 million budget while UglyDolls is right around $45 million. And marketing was at least trying with this one, meaning audiences (even families) just weren't that interested in this well-meaning animated feature. It earned a weekend best "B+" Cinemascore, but it's not likely to translate to much if anything in the way of business. It also carried the biggest female audience (64%) - and the message is clearly aimed at younger girls, but I don't think any of that is going to help it extend its run and it will be lucky to make it to half its reported budget.
5)
CAPTAIN MARVEL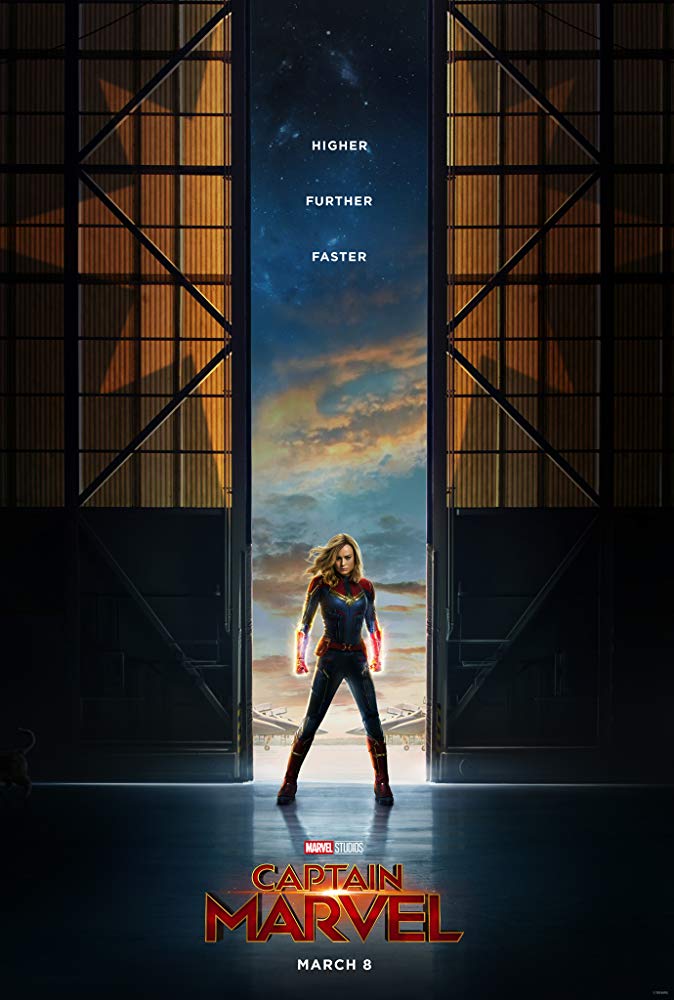 After a healthy Endgame bump, Captain Marvel fell back to earth with a 48.6% drop and a $4.27 million weekend. That still gives the Brie Larson hero a $420.76 million total - well on its way to $425 million at least. It has also earned $1.12 billion worldwide. It's theater count is still quite high for a film entering its 9th weekend in release, due in no small part to Endgame, I'm sure, so if it can continue to hold on to screens, it will continue to be a worthwhile film to watch (instead of Endgame). I suspect the bigger films coming in the near future will eat into its total a bit more, but it is about to become the seventh-biggest female-led film once is passes The Hunger Games: Catching Fire ($424 million). I would say that's not at all a bad way to end your run.
Outside the top five: El Chicano, which went just wide in 605 theaters, didn't have much of an impact at the box office, landing in 11th place with $700,432.
No domestic milestones were crossed, but Us hit $250 million worldwide, while Pet Semetary and The Curse of La Llorona both hit the $100 million worldwide mark.
Next week brings us Pokémon Detective Pikachu, Poms, The Hustle and Tolkien.
Comments