By Chris Kavan - 04/15/19 at 12:40 AM CT
It was another heroic weekend as Shazam! didn't have much trouble taking the box office crown the for the second straight weekend. However, it was also a pretty non-heroic weekend, as the Hellboy reboot opened to scathing critical reviews and didn't fare much better with audiences, coming in third behind the comedy Little. After managed to slightly over perform in a front-loaded weekend while Laika's Missing Link missed the mark, becoming the animated studio's lowest opening in theaters.

1) SHAZAM!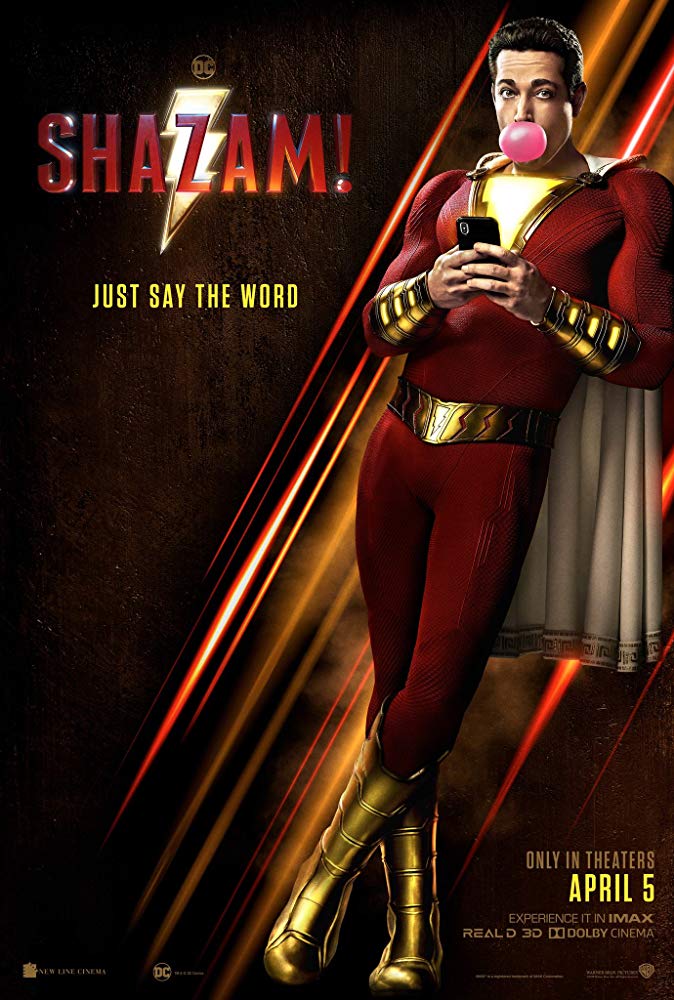 Zachary Levi's feel-good superhero Shazam! took a 53% hit but still topped the box office with $25.1 million. That gives the film a new total of $95 million. The hold is better than Captain America: Winter Solider (56% drop) and exactly the same as Spider-Man: Into the Spider-Verse. It has already topped its $90 million budget - and, even with Avengers: Endgame approaching, looks to be able to reach the $150 million mark before it runs out of steam. It also topped the international box office with $35.9 million - giving in a global total of $258.8 million. All signs point to a $375 million plus global total in the long run, meaning Shazam! is definitely going to be profitable. It doesn't need monster numbers to be a success and one hopes that his result means that we should be able to get a Shazam! sequel in the near future. The DCEU is looking better and better all the time - we'll see where they go from here.
2)
LITTLE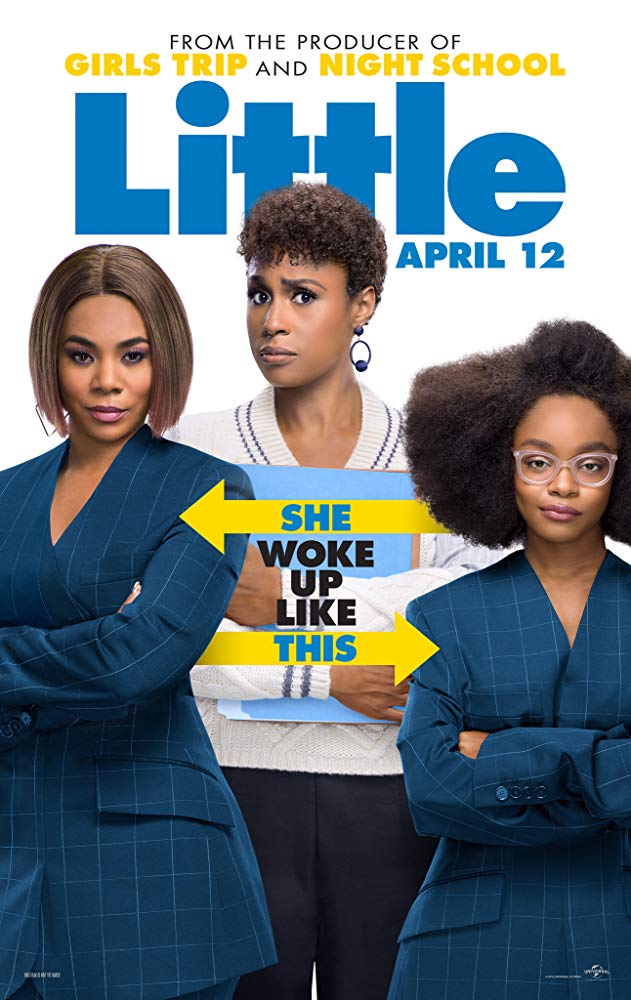 While the film didn't get the most love from critics, audiences were much more supportive of Tina Gordon's comedy, which finds uptight and acerbic Regina King finding herself back in a younger body (Marsai Martin) but still retaining her attitude, much to the delight of her assistant (Issa Rae). Little opened to $15.5 million, perfectly fine for the $20 million film. Audiences gave the film a "B+" Cinemascore and was made up of 65% female, 56% over 25 and 43% African American. Long-term, should the film follow in the footsteps of What Men Want, it's looking at a total in the $45-$50 million range - more than double its budget. That is a great result for a film that is targeting a more specific audience. It had a $1.9 million international debut - but it doesn't need huge international number to be successful.
3)
HELLBOY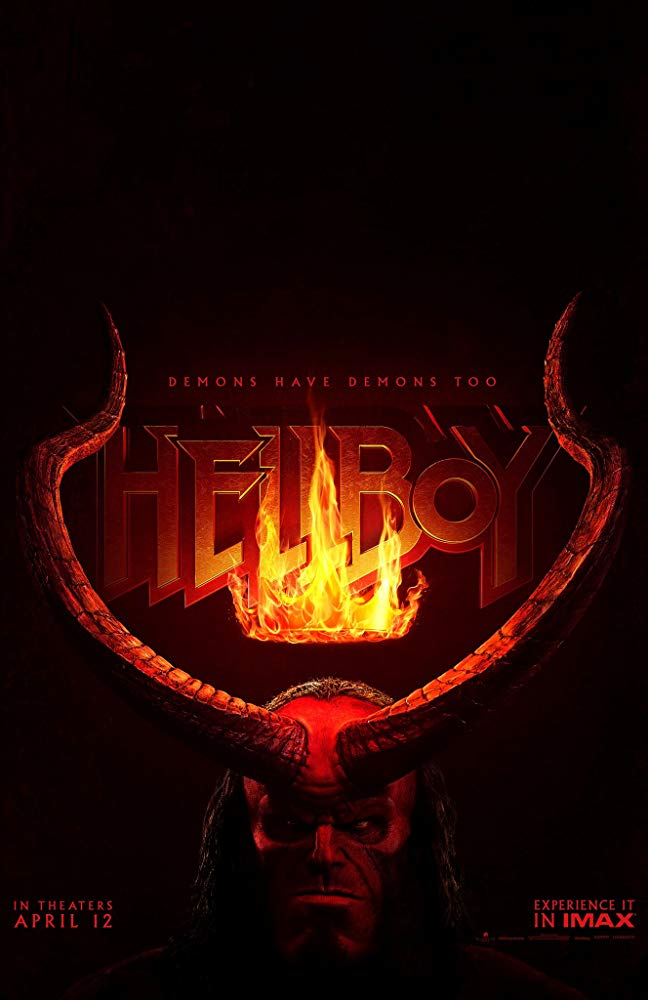 The studio behind this reboot was hoping for an opening around the $20 million range, but despite the best efforts of director Neil Marshall and David Harbor taking over for the big, red anti-hero, the film could only scrape by with a $12 million opening. That is much lower than Guillermo del Toro's original Hellboy ($23 million) and its sequel Golden Army ($35 million) and even came in below the likes of Underworld: Blood Wars and Resident Evil: The Final Chapter (both of which opened to $13.6 million). The R-rated effort may have a lot more blood and f-bombs, but what it doesn't have is a coherent story or impressive special effects. The film was savaged by critics and audiences weren't far behind, giving the film a weak "C" Cinemascore. It drew an audience that was 56% male with 64% coming in 25 or older. While the film carried a lower budget, that $50 million is going to be well out of its domestic reach, where it will be lucky to hit even $30 million. It could be saved by a decent international take, but I wouldn't count on it. Time will tell, but I think we've seen the last of Hellboy for quite some time.
4)
PET SEMATARY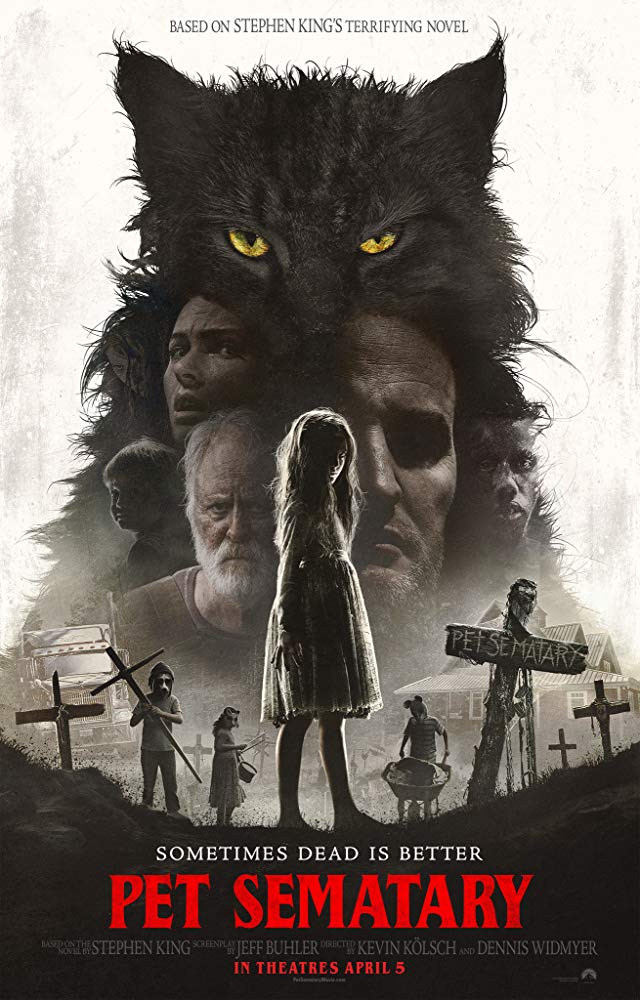 The latest Stephen King adaptation took a 59.2% second week hit, landing in fourth place with $10 million and giving it a new total of $41.1 million, nearly doubling its $21 million budget. That drop is well in line with most horror films, including recent remakes like Halloween and The Evil Dead. It's looking at a total of right around $55 million - which, yes, would be less than the $57 million the original Pet Sematary made, but it has already made $76.8 million worldwide, so four times the budget means the film is going to wind up making money and also means we'll be getting bigger and better King adaptations in the future.
5)
DUMBO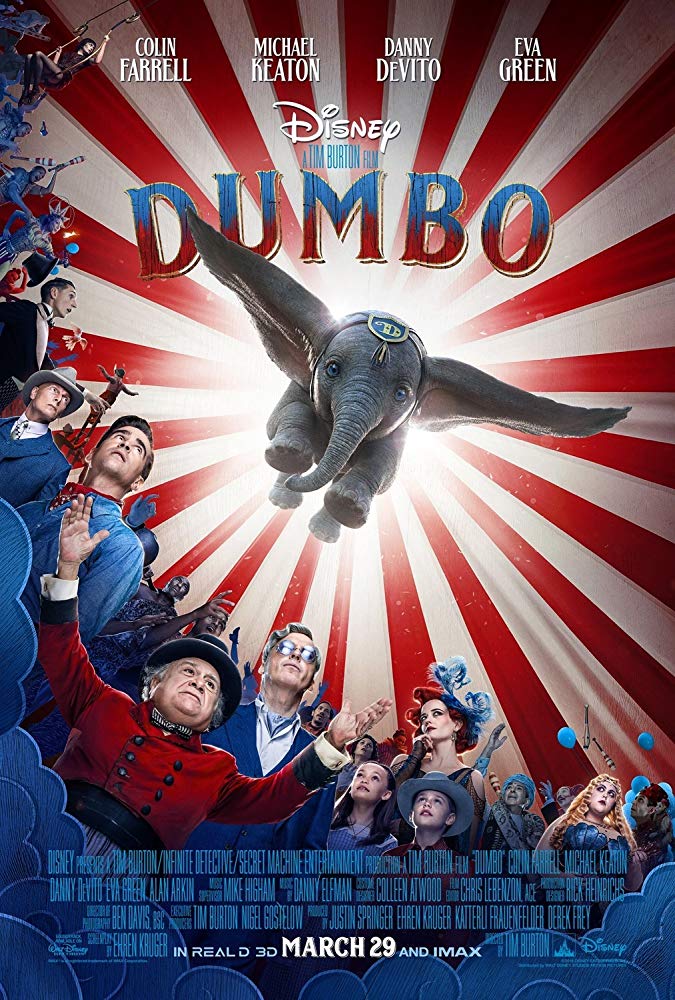 Rounding out the top five, Disney's live-action Dumbo film took a 49.6% hit and added $9.1 million to its total, which now stands at just under $90 million - just over half its $170 million budget. It should be able to limp across the $100 million mark and even with $330 million worldwide, it's still going to be a losing effort on Disney's part. But the studio doesn't have much to worry about as the new Star Wars trailers has fans salivating, Captain Marvel is doing gang-busters and Avengers: Endgame has broken ticket pre-sale records here and around the globe. So maybe it's time to lay off the live-action remakes for awhile - you've got Fox now, try to turn a profit on some other IPs for a bit, yeah?
Outside the top five: After, the teen romance based originally on a One Direction fanfic that exploded online, did a bit better than expected, opening in 8th place with $6.2 million. While the film received a "B" Cinemascore from an audience that was 76% female and 73% under 25. The film was quite front-loaded and given the audience, has probably satisfied all the hardcore fans, meaning it is going to fade fast.
Laika has given us some terrific animated films: Coraline, Kubo and the Two Strings and ParaNorman among them. But their latest, Missing Link, is also their lowest opening to date - a mere $5.8 million (9th place). This one just didn't connect with audiences, young or old, and had a very light marketing presence. What this means for the future of the studio is up in the air, but I, for one, hope they continue as their unique style is much-needed and I would be sad to see them go.
In milestone news, it took quite awhile, but thanks to Japan's $115 million addition, Bohemian Rhapsody crossed the $900 million mark on the worldwide market. All hail Queen, I guess.
Next week brings us the inspirational Breakthrough, Disneynature's Penguins and the next films in The Conjuring universe, The Curse of La Llorona.
Comments