By Chris Kavan - 03/03/19 at 07:44 PM CT
It was a close race for first place, but the animated, crowd-pleasing How to Train Your Dragon: The Hidden World managed to top an impressive debut for A Madea Family Funeral. Meanwhile, the Oscar surge helped Green Book break into the top five, while the only other new wide release, Greta, was lucky to hit the top 10. Despite some good news at the box office, 2019 is still pacing 26% behind 2018 - and is actually the lowest total through the same point in the last five years. One has to hope that Captain Marvel will be able to provide some much-needed fireworks and really give 2019 a kick in the pants.

1) HOW TO TRAIN YOUR DRAGON: THE HIDDEN WORLD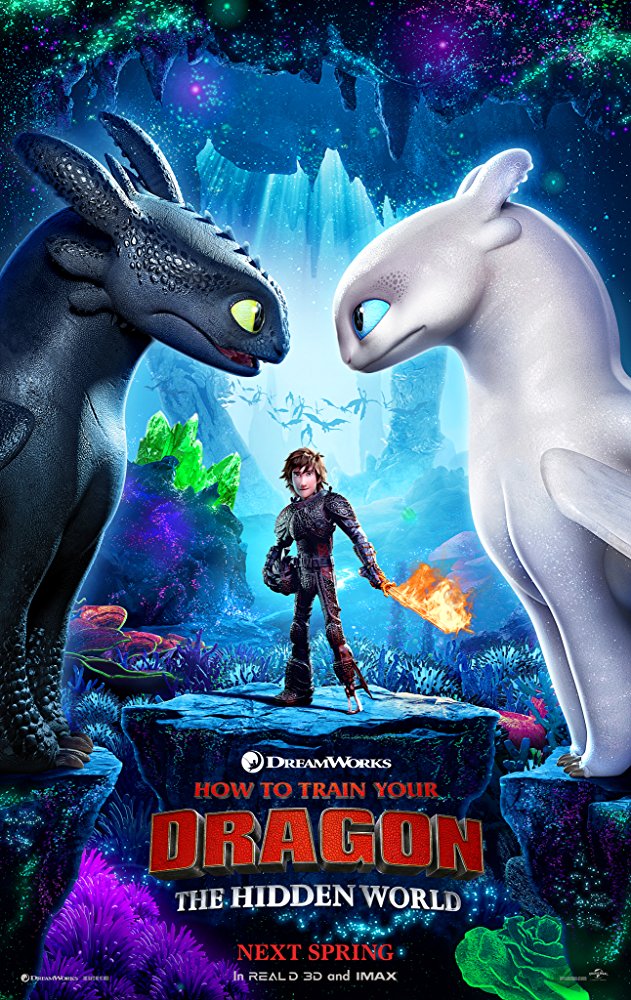 A Madea Family Funeral was running pretty close to this third entry in the animated series, but Hidden World managed to pull ahead and wound up taking the top spot for the second weekend in a row with $30 million. That represents a drop of 45.4%, better than the 50% drop of How to Train Your Dragon 2 as well as the second-week drops for Boss Baby and Home (both which dipped 48%). The $97.7 million total means the third film will certainly have no problem crossing the $100 million mark. Even with Captain Marvel and Wonder Park hot on its heels, the film looks to top the $150 million mark. The film is doing fine overseas as well, where China's $33.4 million helped to raise its international total to $277.7 million - and a worldwide total above $375 million. All in all, this is performing well in line with the previous two films and should near the $500 million mark total by the time it exits the market.
2)
A MADEA FAMILY FUNERAL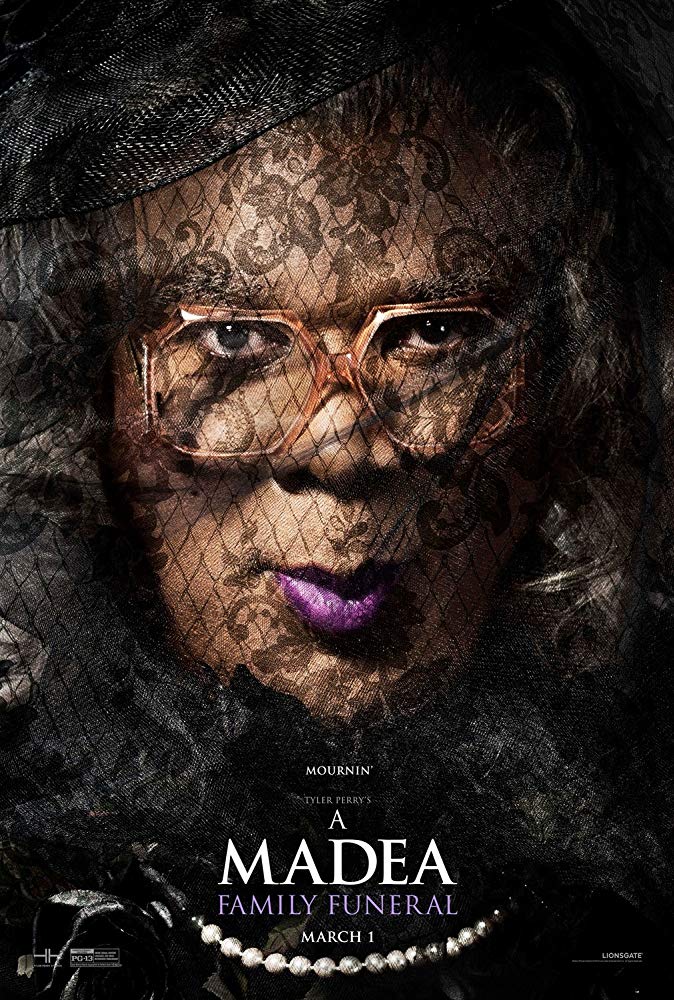 Out of the nine Madea films that Tyler Perry has released, it seems this series is going out like a lion and not a lamb as Funeral debuted with $27 million - fourth best in the series - inflation notwithstanding. Billed as the "final" Madea film (though that may be still up for debate), Perry's iconic character looks to ride off in the sunset with her head held high. Audiences seemed happy as well, awarding the film an "A-" Cinemascore, with 67% of said audience coming in female and 78% 25 or older, lining up similarly to previous Madea films. If the film also continues to perform in line with previous Madea films, it should wind up with $60 million for sure, which a chance to go even higher depending on how it holds up through the rest of the month. No matter, Perry should be happy with how this series has turned out. It may not be my cup of tea, but it has obviously struck a chord with audiences, launched some careers and given plenty of black actors a chance to shine where they otherwise would have been overlooked. All in all, not a bad legacy at all - though we'll see if Perry dips back into this well in the future after all.
3)
ALITA: BATTLE ANGEL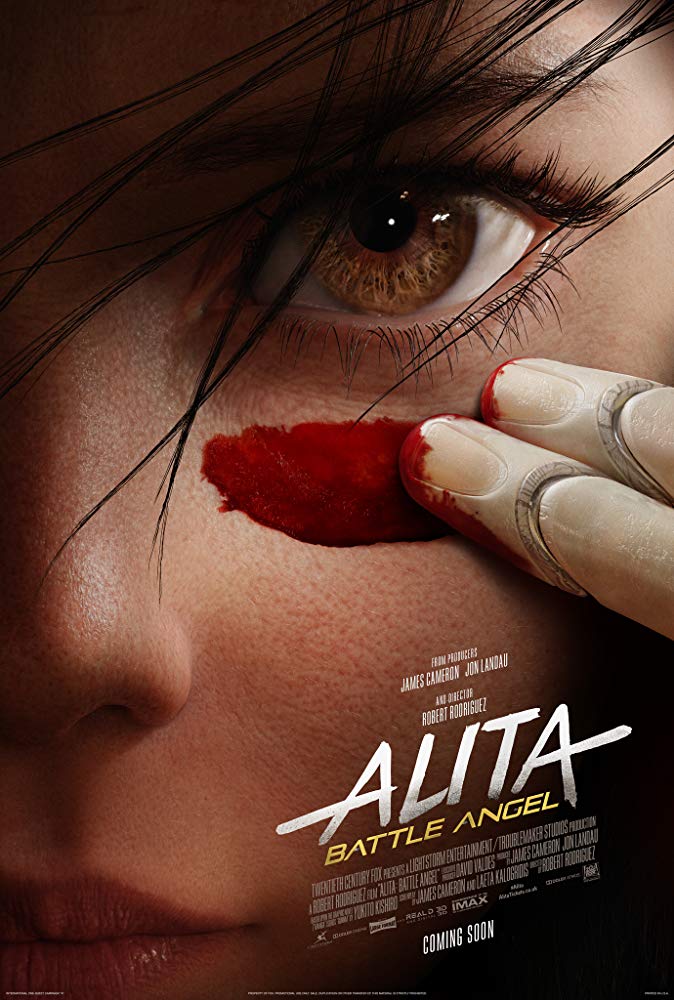 The big-budget manga adaptation took a 43.3% hit and added $7 million to its total, which now stands at $72.2 million. While it will hit $75 million no problem, the impending Captain Marvel probably means this will stall out before it can reach $100 million. It also added $40.4 million on the international front, giving it a $278.2 overseas and $350 million worldwide. Given its trajectory, the $170 million film is looking at a worldwide total of at least $420 million. That means Alita will at least save face, though that total is not likely to inspire Disney to take a chance on turning this into a series - though I, for one, hope they extend an olive branch to James Cameron and give the green light to another. A lot may hinge on how Avatar 2 does in the long run. But all the gloom and doom brought down upon Alita seems a bit excessive at this point. Granted, it didn't explode on the big screen but it will make enough to at least cover its cost, even in the profit is going to be slim at best.
4)
THE LEGO MOVIE 2: THE SECOND PART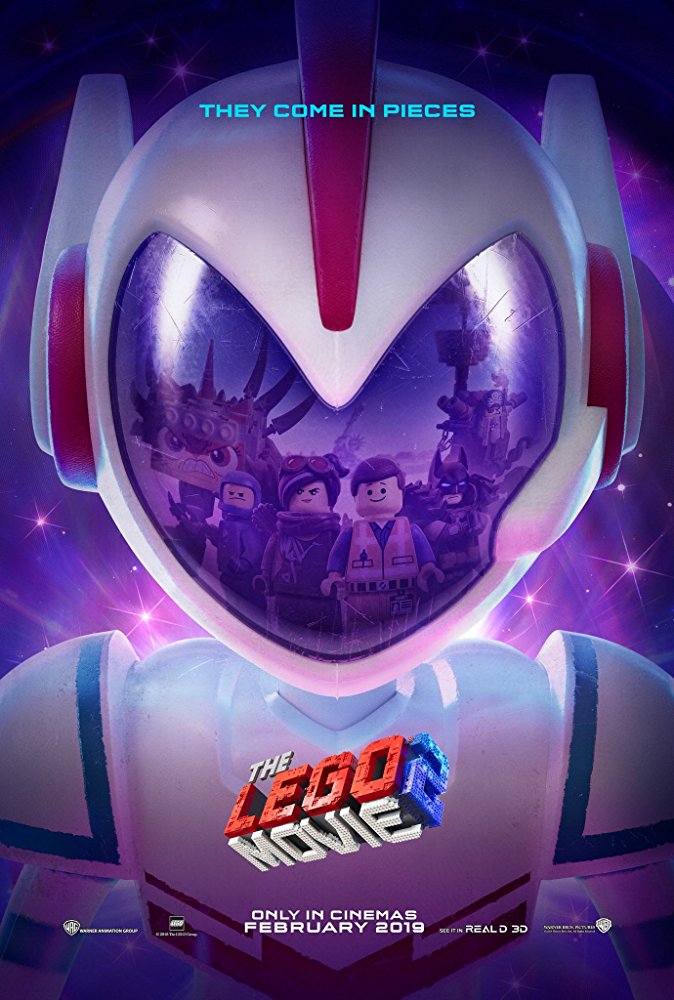 The other animated sequel at the box office took a 31.7% hit and added $6.6 million to its total, which now stands at $91.6 million. This Second Part is still looking at a $100 million. It has only earned $152.8 million on the global market, a far cry from the $469 million the first film managed. Costing close to $100 million itself, things are looking worse for this to turn a profit than Alita. I have no idea what this means for the future of this series or whether it's worth it trying to wring out a bit more. LEGO may have to stick to video games and VOD from here on out.
5)
GREEN BOOK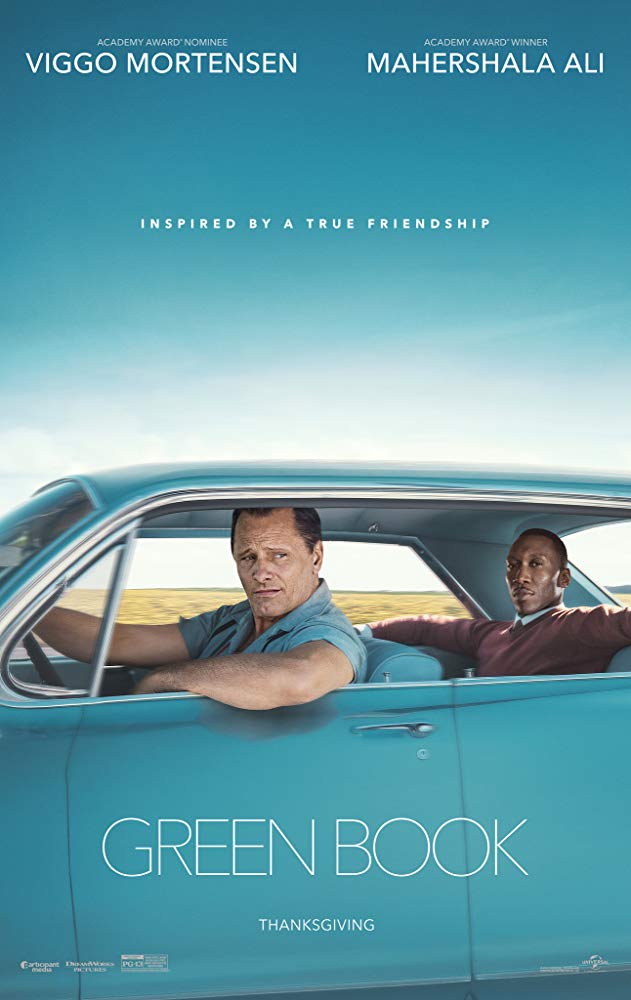 After its best picture win at the Oscars, Green Book expanded by 1388 theaters (for a count above 2600 total) and enjoyed a 121.4% jump, cracking the top five with $4.7 million and giving the film a new $75.9 million total. It's not doing too bad overseas, either, with $112.1 million and a worldwide total of over $188 million. This also means it is the highest-grossing best picture winner since Argo ($136 million) back in 2012. A lot of films enjoyed a pretty good post-Oscar bump, though Green Book was the only one to crack the top 10 (Spider-Man: Into the Spider-Verse was close in 11th). The film will be released this month for home viewing, so we'll see if the good will spills over to those sales as well.
Outside the top five: Greta, the ChloŽ Grace Moretz/Isabelle Huppert thriller about choosing who you trust mustered up $4.58 million in eight place. Audiences weren't all that impressed, giving the film a "C-" Cinemascore, which means this won't be around much longer. The film played 55% female with 29% coming in age 35 or older. I think this looks like a solid streaming option for the near future but, as predicted, not the type of film general audiences are going to get too excited about.
In milestone news, the under-performing Happy Death Day 2U topped the $25 million mark with $2.5 million (10th place) and a new $25.2 million total. This likely is going to be the only milestone the film is going to achieve, which is too bad but shows lighting hardly ever strikes twice.
The Upside hit $100 million with $2.07 million and a new $102.8 million total. And way down in 25th place, Ralph Breaks the Internet just managed to hit the $200 million mark with $233,000 and $200.2 million total.
Next week all eyes will turn to Captain Marvel - mainly because it's the only new wide release. We'll see how it opens in relation to the rest of the MCU, but all signs point to another monster opening.
Comments