By Chris Kavan - 02/28/19 at 06:46 AM CT
With How to Train Your Dragon: The Hidden World finally delivering some good news in 2019 after so many other films under performed, it looks like this animated sequel is set to dominate the box office for a second week in a row. The competition this week consists of the next (and possibly last) Madea film from Tyler Perry as well as a cautionary tale about who you choose to let into your life in Greta. Perry's films tend to do well, but I don't think it will top the box office and while Greta has some star power behind it, it's not exactly the type of film that mainstream audiences tend to embrace. Thus I think the top five will remain mostly unchanged with Perry playing the spoiler.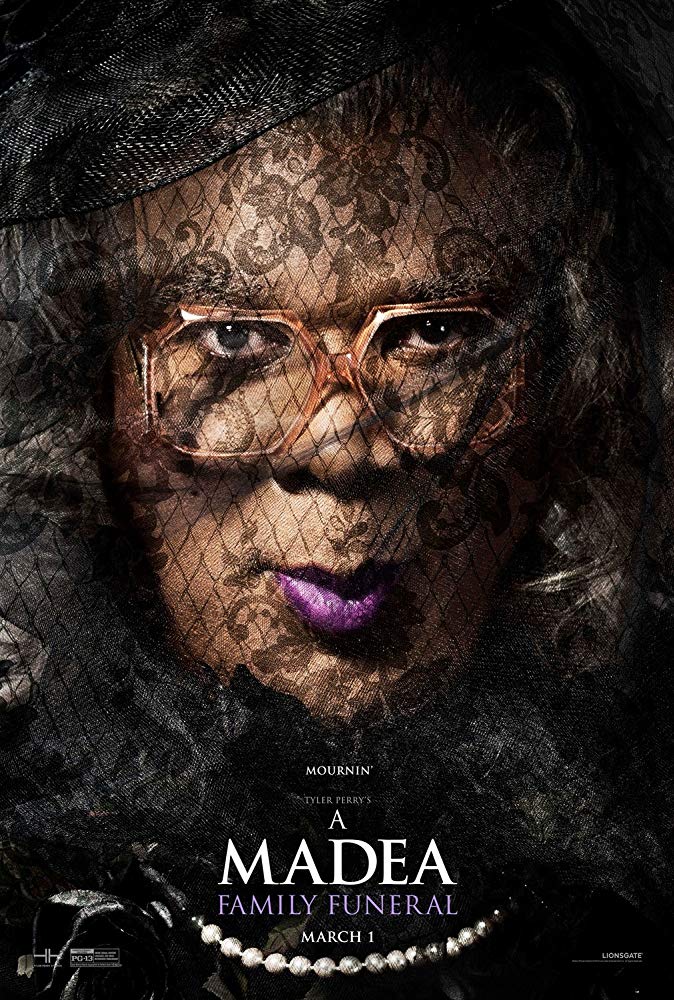 A MADEA FAMILY FUNERAL
For as long as Tyler Perry has been making Madea films, I have been avoiding them. But this series has been huge for Perry and has given him a wide range - some comedy, even some horror - but all good things must come to an end and, by all accounts, this 10th Madea outing will be the final film in the solid series. Perry's best efforts came from Madea Goes to Jail (in 2009), which grossed $90 million total. Most Madea films fall in the $50-$60 million range and I see no reason why this final outing will prove any different. It has been a very steady series for Lionsgate, with the entire series bringing in $547 million at the domestic box office. I hope this means that Perry expands a bit, as he has proven he can put in strong performances in films like Gone Girl and Vice. Plus, he still has films beyond the Madea franchise he has also directed, so I don't think he's going anywhere. The film should easily find a spot in the top five, though it better enjoy the spotlight while it can as Captain Marvel is pretty much going to dominate March.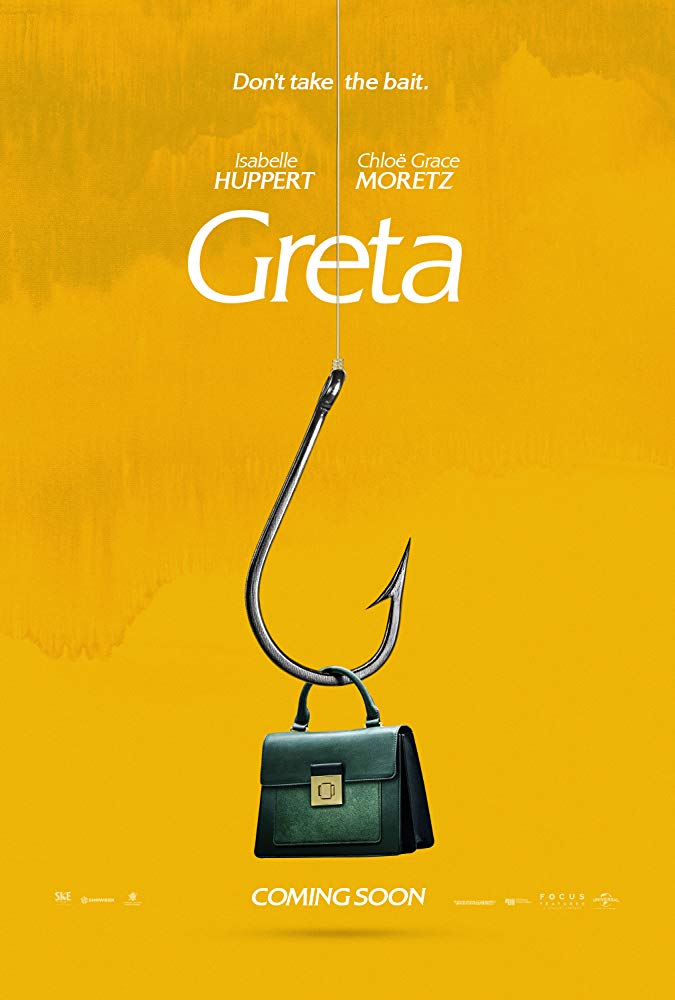 GRETA
The other big release for the weekend is Greta, which follows naive new New Yorker Frances McCullen (ChloŽ Grace Moretz) who finds a purse on the subway and decides to track down the owner. Said owner appears to be a lonely woman Greta Hideg (Isabelle Huppert) and the two strike up a friendship. But when Frances discovers this "missing" purse is actually one of many, she also finds out her new friend is harboring some very dark secrets. Director Neil Jordan has helmed some impressive films: Interview with the Vampire, The Crying Game and The Brave One to name a few and he's no stranger to horror or suspense. By the looks of the trailer, Greta is certainly more heavy on the horror - almost to the point of cliche - but with Huppert should elevate the game and I'm hoping push this to new heights. This is the kind of movie I will stream at home, and probably enjoy, but I'm not sure it will have enough appeal to wide audiences to make that big of impact at the box office. It could find a place in the top five, but may be muscled just outside.
It should be a repeat for the third entry in the How to Train Your Dragon series, as A Madea Family Funeral will wind up behind (though still in the top five for sure) while Greta will try to find a place at the table. I'll be back on Sunday with the full breakdown>.
Comments
Hurricane2000 - wrote on 03/02/19 at 06:47 AM CT
I am very concerned about next weekend considering the drama Captain Marvel has been getting