By Chris Kavan - 02/14/19 at 12:42 PM CT
February has been crawling along, with no really big hits thus far. While Glass and The LEGO Movie 2 are going to wind up just fine - both opened under expectations while the other big releases What Men Want and Cold Pursuit are doing fine on their own, but really it's the holdovers like Aquaman and The Upside that continue to make the biggest waves. Will this week change things? Alita: Battle Angel looks great - but may fall victim to style over substance. Happy Death Day 2U is an interesting Valentine's Day choice and could have horror fans (and couples) supporting it. The more traditional romantic comedy Isn't It Romantic - actually skewers the rom-com concept and could also draw out a female driven crowd.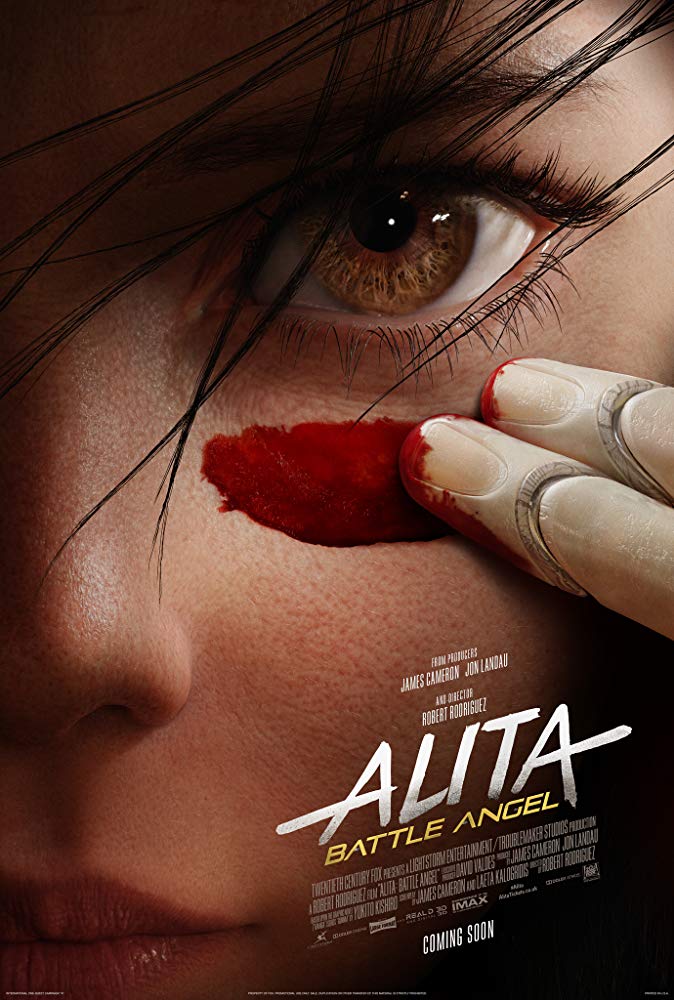 ALITA: BATTLE ANGEL
It has been a long road to get Alita from the mind of James Cameron on to the big screen. The man has literally been talking about adapting the manga into a film for nearly two decades - since 2003 to be precise and the oft-talked about project is finally a reality. Robert Rodriguez (of Sin City and, uh, Spy Kids fame) directs with Rosa Salazar playing the big-eyed cyborg who is brought back online by Dr. Ido (Christoph Waltz) where she learns she is much more than she could imagine. Touring the rough Iron City with new friend Hugo (Keean Johnson), she soon becomes the target of robotic bounty hunters while also trying to win the deadly game known as Murderball run by Vector (Mahershala Ali). However, Alita may be doomed to follow in the footsteps of the likes of Jupiter Ascending and Valerian and the City of a Thousand Planets - that is, big on effects but short on success at the box office. Tracking for this $150-$200 million production is sitting at a frankly appalling $25 million - and while it could go higher, there is little hope the film is going to break even on the domestic front. Reviews have been mixed and even though I am still looking forward to watching it, I don't expect it to save the February box office and, in fact, may wind up on the opposite end of the spectrum as one the year's biggest disappointments.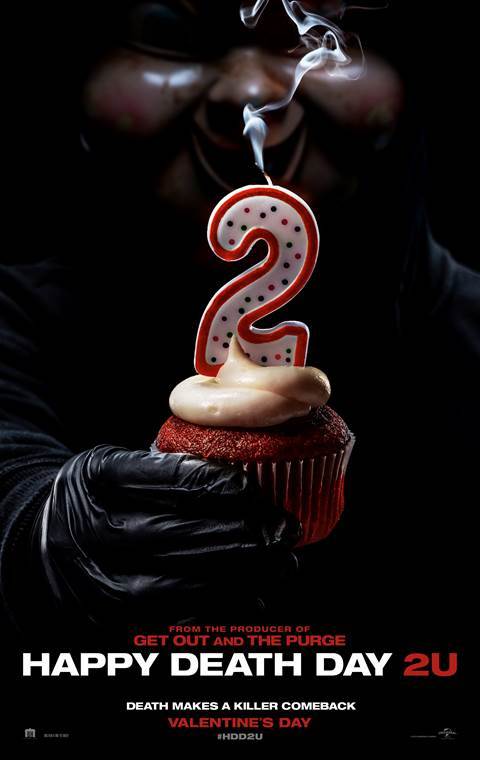 HAPPY DEATH DAY 2U
When Happy Death Day came out, I was surprised no one had thought of combining the "live the same day over-and-over" again concept, perfected in Groundhog Day, with the horror genre before. And, also surprising, I thought Happy Death Day was a very smart film, with Jessica Rothe doing an excellent job playing the typical sorority girl Tree Gelbman, who has to figure out who is trying to kill her, with a creep in baby mask repeatedly taking her out only for her to wake up in the dorm room of Carter Davis (Israel Broussard) every time. But the great part is that she evolved over the course of the film - turning from a shallow woman with family issues into much stronger, and more caring, individual - and the ending was a lot of fun. So can lighting strike twice? 2U picks up with Tree living life after her death loop - only to find the great-at-interrupting Ryan Phan (Phi Vu) stuck in his own death loop. Then the film introduces some science into the mix, Tree is flung into an alternate universe where she, yes, once again experiences a death loop, and must figure out how to stop it and get back to her own reality. Mind blown. It may be trying to do too much - horror movies aren't known for being smart (well, not most of them), but I'm willing to bet this will be at least as much fun as the original even if it's not as, well, original.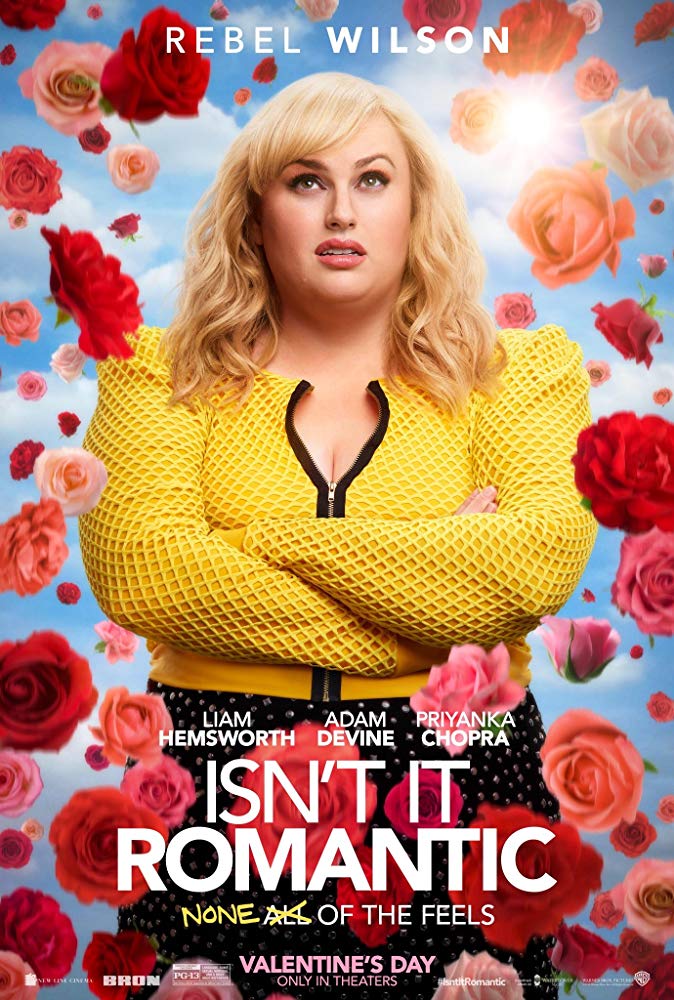 ISN'T IT ROMANTIC
Who among us hasn't felt like life would be so much better if we could live in our favorite movies (or TV shows or books, I guess). For Natalie (Rebel Wilson), love has been hard to find and she is about to give up when her life takes a twist and she also gets knocked on the head. She wakes up to find herself in a typical romantic comedy setup with handsome Blake (Liam Hemsworth) and best friend Josh (Adam Devine) both suddenly falling madly in love with her. But this PG-13 existence is full of every cliche she can imagine - and she must navigate it and figure out how to get back to reality - and maybe find true love along the way. I mean, it's Valentine's Day, right? The concept is perfectly set up to make at least a bit of money over the holiday. I mean, it's already been done before (John Candy, RIP - Delirious) but this will be a somewhat different take and the film has plenty of talent to back it up. It's not for me personally, but I think it should play well to the crowd it's trying to entice.
It's going to be a busy weekend, but I don't think it's going to be a particularly good weekend for Hollywood. I'll be back on Sunday with the breakdown.
Comments