By Chris Kavan - 02/07/19 at 12:49 PM CT
With January not exactly getting off to a heated start, and the Super Bowl dominating over a very slow February opening, hopefully this week brings a much-needed shot in the arm to the box office. Leading the pack will be the animated LEGO sequel, which brings back the all-star cast as they battle an other-worldly new enemy. We also have horror in The Prodigy, comedy in What Men Want and action with Cold Pursuit. They will all have to take a back seat to LEGO however, as it will have no problem coming out on top.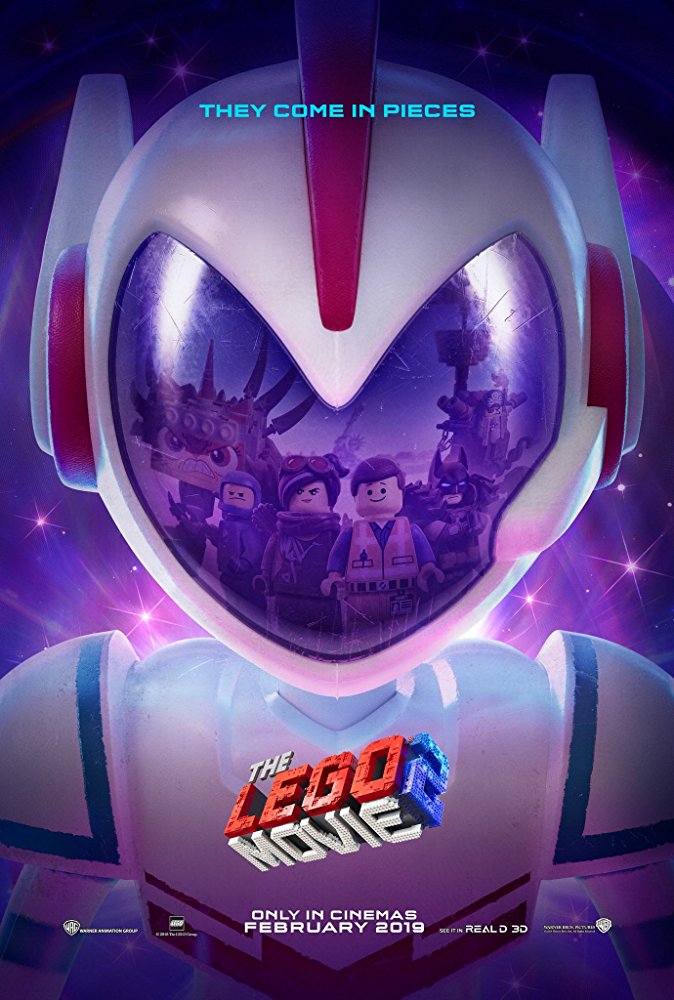 THE LEGO MOVIE 2: THE SECOND PART
The first LEGO Movie was a breath of fresh air as Phil Lord and Christopher Miller delivered a world where Everything Was Awesome - along with a lot of random characters, great voice actors to go along with them and a pretty good twist ending. That was followed by LEGO Batman (a hilarious send-up to the dark and brooding superhero films) and the fan-only LEGO Ninjago. So here we are, LEGO Movie 2 picks up shortly after the first film - where we saw the arrival of the Lego Duplo invaders. It turns out, this makes things decidedly less awesome, as the once-fantastic city is now a wasteland as the Duplos destroy as quickly as things can be build. Things get worse when some of the biggest heroes are taken - including Wyldstyle (Elizabeth Banks) and Batman (Will Arnett). In order to get them back, every-man and ever-cheerful Emmet Brickowski (Chris Pratt) will go on an intergalactic adventure to return them. This brings him into contact with the much more adventurous Rex Dangervest (also voiced by Pratt) and face-to-face with the shape-shifting Queen Watevra Wa'Nabi (Tiffany Haddish). Much like the first film, things also take place in the real world where Finn (Jadon Sand) is facing his younger sister Bianca (Florida Project standout Brooklynn Prince) with Dad and Mom (Will Ferrell and Maya Rudolph) threatening the entire LEGO universe if they can't get along. Once again the film features a huge supporting cast random characters including the likes of Jason Momoa reprising Aquaman, Channing Tatum as Superman, Jonah Hill as Green Lantern, Ralph Fiennes as Alfred, Will Forte as Abraham Lincoln and Bruce Willis as... Bruce Willis. Early reviews haven't been as enthusiastic, with many saying the film doesn't feel nearly as fresh with too many of the jokes falling flat. But I don't think families will care and I have a feeling this is going to open big.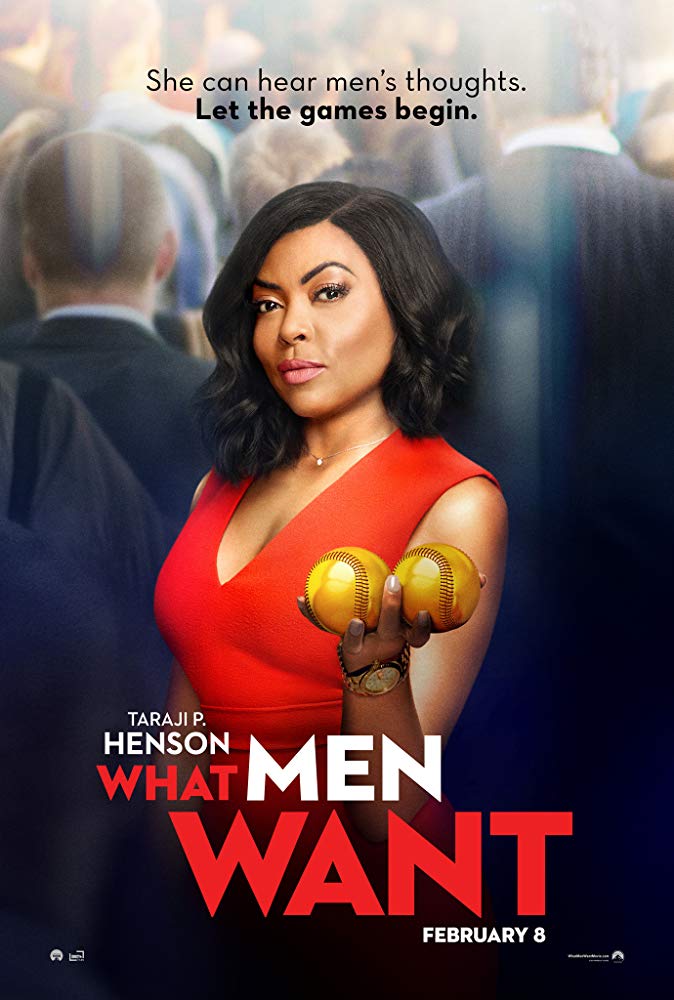 WHAT MEN WANT
If adults want, well, a more adult choice over the weekend, it looks like Taraji P. Henson is here to save the day in a gender-swapped version of the 2000 comedy What Women Want. The plot remains the same, Ali Davis (Henson) is a woman trying to stand out in male-dominated field of being a sports agent. She finds herself with an edge, however, when she gains the ability to hear the thoughts of men around her. And there are so many men around her with the cast boasting the likes of Kellan Lutz, Max Greenfield, Aldis Hodge, Richard Roundtree, Tracy Morgan, Brian Bosworth and Josh Brener. But there are other women as well with Erykah Badu, Wendi McLendon-Covey, Lisa Leslie and Kausar Mohammed on board. The film is going to push that R rating as I expect a lot of adult-oriented humor. Still, the only thing I can think about a women reading men's minds is how they are going to make a feature length movie about all the stupid things men randomly think about all day long (boobs mostly, right?). This will be the go-to film for couples, methinks, and we'll see if that will be enough for it to compete for the top spot.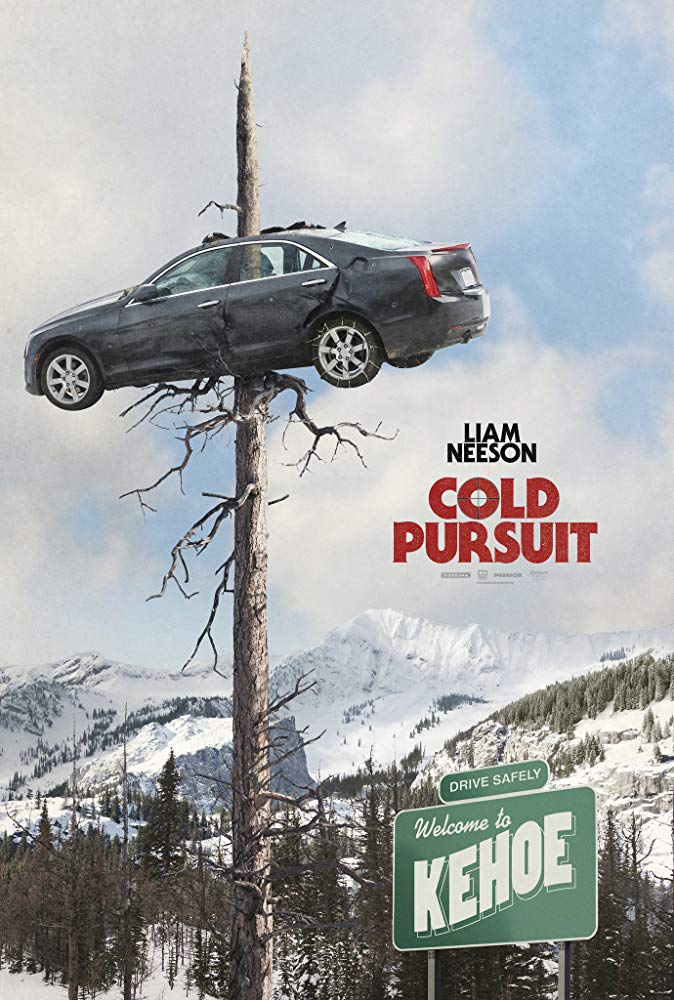 COLD PURSUIT
Another film that has recently been overshadowed by controversy, as main star Liam Neeson has come under fire for some comments many view as racist. It prompted a red carpet premiere to be abruptly cancelled, though it remains to be seen if it has any bearing on the bottom line. Neeson, known for playing bad-ass characters (some with a certain set of skills) is once again flexing those toned action muscled as Nels Coxman, a snow plow driver who keeps the streets of a Rocky Mountain resort town clear - even getting the "Citizen of the Year" award for his efforts. He keeps his family out of the city, living comfortably in a cabin with his wife (Laura Dern), but things take a dark turn when his son, Kyle (Micheál Richardson) is murdered by a local drug cartel. Seeking vengeance, he turns his hunting and driving skills into weapons for revenge, igniting a turf war as he enacts his own personal brand of justice. I mean, this is Neeson's bread and butter right here - but I also think the age of Neeson-led action films has run its course. Thus I don't see Cold Pursuit being that big at the box office. It will probably do average business and I'm sure it won't be the last of these type of films, but nothing amazing here.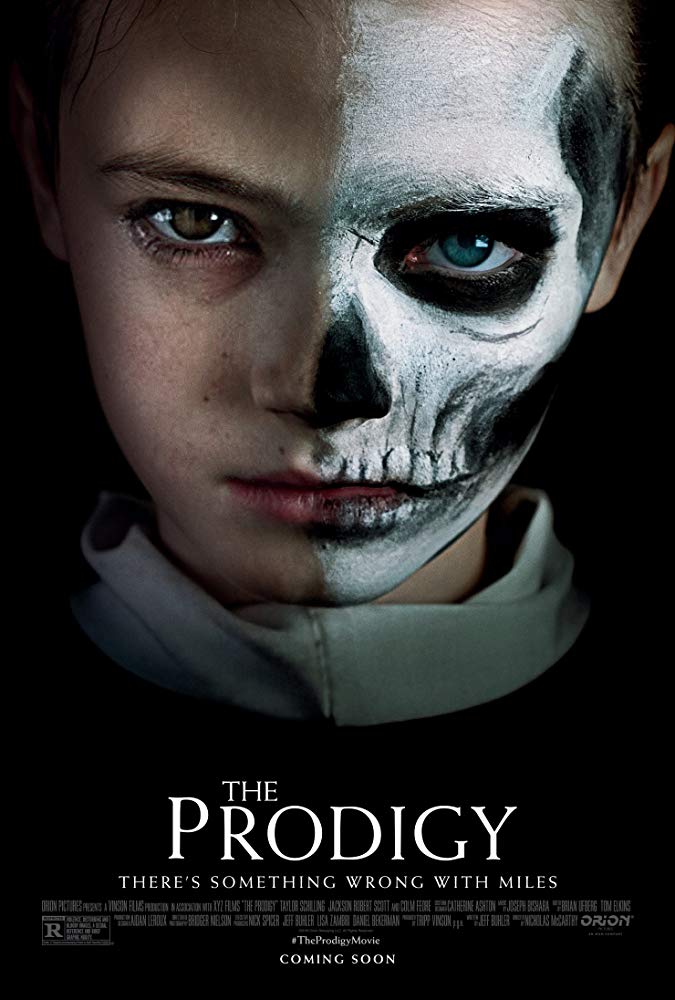 THE PRODIGY
The final new film is going to try the horror route as The Prodigy follows Sarah (Taylor Schilling) who notices some disturbing changes in her son, the brilliant Miles (Jackson Robert Scott - looking to join the ranks of creepy child actors) and is determined something supernatural is behind this. While husband John (Peter Mooney) seeks a more traditional approach, Sarah's maternal instincts kick in and she will do everything she can to protect Miles, even as he becomes more violent. While the idea of a child who is not quite right has been done many times before - at least The Prodigy still looks like it does the idea justice. Plus the cast, which also includes Colm Feore and Brittany Allen, has enough cred to elevate this beyond a typical horror film. It's still going to be a tough sell and I'm not sure how receptive audiences are going to be in February (January is typically much nicer to horror films) but the best hope it has is lack of anything else to challenge is, genre-wise, so if horror fans turn out, it should do fine.
After a painfully slow start to February, The LEGO Movie 2 should help turn things around and get the month back into gear. I'll be back Sunday with the results.
Comments