By Chris Kavan - 12/27/18 at 01:24 AM CT
It was a long Christmas box office, thanks to the holiday landing on a Tuesday and there was little surprise that Aquaman dominated both the weekend and Christmas period. Settling for runner-up status, both Mary Poppins Returns and Bumblebee couldn't compete with the might of Atlantis, but both had respectable, if somewhat lower-than-expected totals. Second Act played well among women, but couldn't crack the top five while Welcome to Marwen was a big flop, accounting for the lowest opening for both director Robert Zemekis and star Steve Carell. Considering the sheer amount of competition, Spider-Man and Clint Eastwood both came out in decent shape.

1) AQUAMAN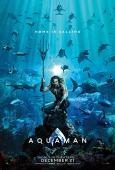 After going too dark and stumbling out of the gates, DC seems to have found some solid footing, first with Wonder Woman and now with Aquaman. The Jason Momoa-led action/fantasy has certainly capture the attention of the world (with China providing most of the fireworks) and it seems domestic audiences have joined the fun. With a $67.4 million weekend, Aquaman earned more than the next three films combined. It also landed in 9th place among top December openers, even though it landed lowest among openings for DC films. The soft weekend, however, was made up for a strong Christmas, where it brought in $22 million and now stands at over $106 million. It was only sixth film to top $20 million on Christmas and with $410.7 million (and counting) overseas, it is looking like Aquaman could top $1 billion worldwide before it is done - and become the highest-grossing DCU film in the process. We'll have to keep an eye on this, but the "A-" Cinemascore suggest audiences are willing to support this one for weeks to come and with no huge challenges until the LEGO Movie 2 all the way in February, it could be looking at a long, fruitful haul ahead of it.
2)
MARY POPPINS RETURNS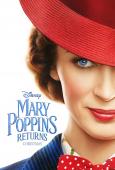 Settling for second place, Emily Blunt's take on the the most magical nanny of all time took in $23.5 million for the weekend with $50.3 million for the entire Christmas period - that also includes its early opening. While that is a solid start, the competition may have somewhat limited its potential (also see Bumblebee below) - there just wan't enough to go around with Aquaman stealing most of the thunder. The good news is that with a likewise "A-" Cinemascore, it should also have a nice, long run ahead of it. The Grinch should finally run its course, so families are going to have a lot more choice and Mary Poppins Returns should fill in nicely among the crowd. It added $20.3 million international and will be expanding to more countries in the coming weeks. Topping $150 million seems likely - we'll see if it can play out long enough to go even higher.
3)
BUMBLEBEE
As with Mary Poppins Returns, Bumblebee also had a bit of a lighter-than-expected opening with a $21.6 million weekend and a $34.1 million Christmas total. But, hey, guess what folks? The film also scored a, you guessed it, "A-" Cinemascore and like I've said twice before, is looking at an impressive long-term run into the new year. Bumblebee takes Transformers back to the 80s and with Hailee Steinfeld on board has enjoyed some of the best reviews for the franchise. I, for one, am quite happy with the direction that was taken. I don't know if it can make up for the previous films, but it is a big step in the right direction. This one will have to fight a bit more, but should be able to make up ground and near the same total as Mary Poppins in the long run. It has earned $31.1 million internationally thus far and will likewise see a strong January ahead of it.
4)
SPIDER-MAN: INTO THE SPIDER-VERSE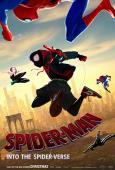 Considering the intense competition over the holiday frame, a drop of 53% really isn't too bad. The well-received animated Spider-Verse added $16.6 million over the weekend for a new $64.7 million total with $73.4 million including Christmas Eve and Day - and is expected to top $100 million by New Year's Day. It has also pretty much secured itself as the Oscar animated front-runner (and I would frankly be surprised if anything else won - but stranger things have happened). It should hold up well enough in the coming month. Considering the run it has had so far, it should have little problem hanging out as long as the rest and reaching $150 million itself - with plenty of potential to go higher.
5)
THE MULE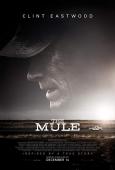 Rounding out the top five with help from the more discerning adult crowd was Clint Eastwood's The Mule. With $9.5 million (a drop of 45.7%), the film hit $35.2 million for the weekend and wound up with $42.6 million including Christmas. It has already topped the lifetime gross of The 15:17 to Paris ($36.2 million), J. Edgar ($37.3 million) and Invictus ($37.4 million) and is closing in on Jersey Boys ($47 million). The Mule should wind up on the high end for Eastwood when all is said and done and if this is one of the last films as either and actor or director, it's a good way to go out. I'm guessing at least $75 million with a chance to go higher is adults continue to support it.
Outside the top five: The Jennifer Lopez film Second Act landed in the seventh place spot with $6.48 million - rising to $10.55 million including the holiday (including the biggest Christmas Eve to Christmas Day jump of 206%) meaning that women (who made up 70% of the audience) did show up. The film earned a "B+" Cinemascore and while it's not likely to have as long of run as the films in the top five, it should wind up with a wholly respectable total.
Not so lucky was the Robert Zemekis film, Welcome to Marwen. The story, based on the true life story of Mark Hogancamp with Steve Carell in the lead role, landed in 9th place with a total of just $2.35 million, the lowest opening in the respective careers of director and star. It did get a Christmas bump as well, but to the tune of just $4.17 million. It earned a "B-" Cinemascore and suggests this one is going to be out of theaters quickly.
The expanded Mary Queen of Scots and The Favourite added $2.27 million and $2.08 million respectively (coming in 10th and 11th place) - Mary earned $3.5 million for the weekend ($4.8 million including Christmas) with The Favourite hitting $10.1 million ($11.4 million with Christmas added in). We'll see if the awards-season contenders can continue to play strong or will drop after this.
Also opening on Christmas Day were Holmes & Watson - which despite dismal reviews - earned a decent $6.4 million and the awards-season hopeful Vice, which hit $4.8 million.
Comments