By Chris Kavan - 12/20/18 at 01:13 PM CT
WIth a big 'ol holiday time frame ahead of us (as in Christmas and New Years), Hollywood is gearing up for what it going to be a jam-packed finale for 2018. We've already had some big films, but this week brings us a whole avalanche of new and expanding films. Aquaman, which has already conquered the international box office, looks to to the same on the domestic front. Mary Poppins Returns looks to lure families away from Spider-Man, Bumblebee looks to right the ship for the Transformers franchise. Second Act give us a sassy Jennifer Lopez, making a name for herself on Madison Avenue while Welcome to Marwen gives us a true story in a unique way. All that and the expansion of both The Favourite and Mary Queen of Scots means this weekend is going to be one of the busiest of the year.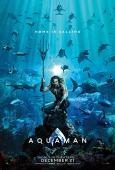 AQUAMAN
Aquaman doesn't need to be successful here in order to make money, as its $266.4 million overseas total is already more than enough to call it a success, but something tells me it's going to be huge here as well. Jason Momoa once again takes on the role of Aquaman/Arthur Curry, who has been living far away from the underwater kingdom of Atlantis, but returns when current King Orm (Patrick Wilson) begins a war on the surface world that threatens his people and mankind. Amber Heard returns as Mera, with Willem Dafoe, Nicole Kidman, Dolph Lundgren, Temuera Morrison, Randall Park, Graham McTavish and Yahya Abdul-Mateen II all along for the ride. And what a ride it is - Aquaman has been mostly positive reviews for essentially being so over-the-top (dinosaurs and such) that it is almost trying too hard to make up for DC's dour previous entries. But at least this looks like a lot more fun than all the other brooding heroes we've had to endure up to this point. Even Wonder Woman was a bit depressing - even if it was the best of the bunch, now we get to see how Aquaman compares. Director James Wan is no stranger to having a great vision - even if he's known more for his horror films (Saw, Insidious, The Conjuring) but he also brought us Furious 7 - so we know how outlandish (but fun) things can get. I think this is going to be just as big here as overseas, even if it faces some stiff competition.
BUMBLEBEE
Speaking of that competition, two films stand out among the rest to give Aquaman the biggest run for its money. First, we have this Transformers spinoff with Hailee Steinfeld playing Charlie, a teen in the way back of 1987 who comes across the yellow Beetle at a California junkyard that just happens to be a robot in disguise. That's right, it's Bumblebee and he has been through a lot. A bit broken and battle-scarred, he has trust issues, but just as Charlie begins to reach him, forces conspire to bring war to Earth. John Cena, Justin Theroux, Angela Bassett, Peter Cullen, Kenneth Choi, Megyn Price and John Ortiz round the main cast. I have to say, after watching the general decline of the Transformers franchise (I haven't even seen Last Knight out of spite), this looks to be step back in the right direction. It has been earning rave reviews (98% on Rotten Tomatoes) and it helps that Travis Knight (an animation specialist who also directed the excellent Kubo and the Two Strings) is taking over from the bombastic, brainless Michael Bay. I mean, this actually looks like a good film - that happens to feature Transformers. The question is going to be how it stacks up to the previous films and if it can stand out amidst this crowded box office.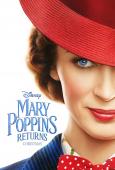 MARY POPPINS RETURNS
The other mighty film opening against the two more action-oriented movies is the family-friendly Mary Poppins Returns. This has a leg up after launching early on Wednesday (where the odds are saying it will earn around $7-$8 million) and looks to really reel in the family crowd, which is important over the long Christmas holiday frame. The film boasts an impressive cast including Emily Blunt as the titular character, Ben Whishaw and Emily Mortimer playing the adult versions of Michael and Jane Banks, Pixie Davies, Nathanael Saleh and Joel Dawson playing the new Banks children with Lin-Manuel Miranda providing some pop, Julie Walters, Meryl Streep, Colin Firth, Angela Lansbury and a return from Dick Van Dyke making up the rest of the main cast. I don't care if the songs aren't going to be as memorable - it looks like it captures the heart and spirit of the original - which sees the magical nanny return to the Banks household just when things are looking down for the family. This is the perfect family film as The Grinch has ran its course and Spider-Man may not be quite cheery enough. It will be big and we'll see how it competes with an aquatic hero and fighting robots.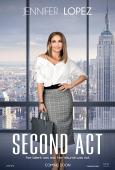 SECOND ACT
Looking to target the female audience, Second Act finds Jennifer Lopez playing Maya, who is tired of being a faceless nobody in a big box store and decides to reinvent herself (and her own life) in order to conquer Madison Avenue and prove she has what it takes - to the world and herself. This has female empowerment written all over it and who better than Lopez to pull this off? Vanessa Hudgens, Milo Ventimiglia, Leah Remini, Charlyne Yi, Dave Foley, Treat Williams and Annaleigh Ashford help make up the main cast. Now, this is obviously targeting a more specific audience than any of the above three films, which will limit its impact at the box office. This is smart, sexy and with plenty of romance thrown in with the empowering story, so women should be flocking to it - the question remains if that will be enough to make it stand out in the crowd.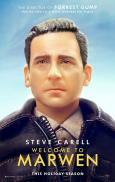 WELCOME TO MARWEN
Certainly angling for "most unique looking" film of the year, Welcome to Marwen stars Steve Carell in the true story of Mark Hogancamp. Having previously been explored in the documentary Marwencol, Hogancamp suffers a brutal attack that leaves him shattered in both body and mind. Physical therapy helps him walk again, but he discovers a different therapeutic outlet for his mind when he re-creates a 1/16 scale model WWII era (fictional) Belgian town where he also creates an alter-ego of himself, a heroic pilot and surrounds himself with women (played in turn by Gwendoline Christie, Janelle Monáe, Merritt Wever and Eiza González) based on people in his life while trying to protect them from a witch Deja Thoris (Diane Kruger) who threatens his fantasy world. Robert Zemeckis will probably go a bit heavy on the melodrama (as he is often wont to do) but the unique way of making the characters look like actual action figures in the film is interesting to say the least. Leslie Mann is also on hand as a neighbor and the film looks like nothing else out there this year. I have a feeling that doesn't mean it's going to attract a huge audience, but at least it's trying something different.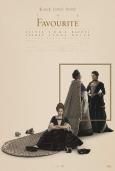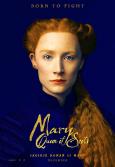 THE FAVOURITE, MARY QUEEN OF SCOTS
Coming at you with a one-two punch are the wide releases of two limited release champions, with The Favourite so far coming in on top of Mary Queen of Scots. Both are period pieces that follow the life of two monarchs - The Favourite is set in 18th century England and follows Queen Anne (Olivia Colman) who is a bit weak, as her close friend Lady Sarah (Rachel Weisz) governs the country in her stead. The arrival of an ambitious, charming servant, Abigail (Emma Stone) endears her to Sarah and the queen, and changes the course of lives and history. The film has been roaring in limited release (including the best per-theater average of the year) and we'll see if it translates well with general audiences. Mary Queen of Scots follows the attempt of Mary Stuart (Saoirse Ronan) who finds herself Queen of France at 16 - widowed at 18 and seeking to reclaim her homeland of Scotland as her own - even as the charismatic and popular Queen Elizabeth I (Margot Robbie) reigns over England and, by proxy, Scotland. The two women are equals in power, and both find themselves trying to secure that power in a world dominated by men. But as Mary pushes harder, Elizabeth defends and conspiracy, betrayal and rebellion soon follow. While it hasn't been quite as well-received as The Favourite, both period dramas share a strong female cast and there should hopefully be room enough for both
WHEW! That is quite the lineup this long, Christmas weekend. The busiest of the year should see some big returns. I'll be back after the long holiday with a full write-up of the weekend and beyond. Whatever you celebrate (or don't) be safe and have fun!
Comments