By Chris Kavan - 12/02/18 at 08:20 PM CT
With just a single new wide release over the weekend, and a horror film at that, the box office looked very similar to the Thanksgiving weekend with but a single shift among the top five films. Granted, all the top five films also fell (some more than others) while last week's huge limited release champion, The Favourite continued a mighty run as it expanded to more theaters. All in all, not the most exciting news, but have no fear as most of December is going to be jam-packed with major releases.

1) RALPH BREAKS THE INTERNET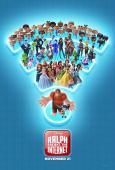 Disney top-grossing sequel of all time (even when accounting for inflation) Ralph Breaks the Internet may have taken a 54.2% tumble, but still brought in $25.7 million, giving the animated film a new $119.29 million total. That drop was a bit more than the likes of Coco (45% drop) and Moana (50% drop) but nearly the same as Frozen (53% drop). It's almost exactly equal to where Moana was through the same 12 days, a film that ended up just shy of the $250 million mark. Ralph, however, will have to contend with a crowded December market that includes the likes of Mortal Engines, Aquaman, Bumblebee, Mary Poppins Returns and Spider-Man Into the Spider-Verse. It's going to come down to how Ralph plays in the coming weeks, but a total around the $225 million mark is likely, with $200 million on the low end. Internationally, the film has earned $87.7 million thus far for $207 million worldwide. It is looking like Ralph will have no problem making back that $175 million (plus major marketing).
2)
THE GRINCH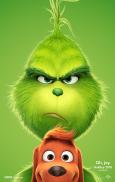 The biggest change over last weekend is that The Grinch jumped Creed II and landed back in second place. It did drop 41.7%, but still added $17.7 million in its fourth week, proving this holiday classic is still having little trouble bringing in a hefty family crowd. The Grinch now stands at $203.5 million, having crossed that $200 million mark in impressive fashion. It is the eighth Illumination film to cross that mark and is already the third-biggest Christmas movie of all time behind Jim Carrey's Grinch ($260 million) and Home Alone ($285 million) and you better believe I'm hoping it will at least be able to catch the live-action abomination. Hopefully December is kind to The Grinch and it has a lot left in its tank. In any case, with a $75 million budget, this Grinch is certainly going to wind up in the black.
3)
CREED II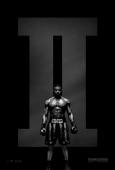 Switching places with The Grinch, Creed II dipped 52.7% and landed in third with $16.8 million, giving the sequel a new $81.1 million total. Word on the street is that Sylvester Stallone is officially retiring the Italian Stallion character of Rocky - so this may be the last time we see him on the silver screen. That drop is on par with the drop of Creed, though it remains firmly ahead ($17 million in fact) of that film in grosses. $100 million is a given at this point, with a chance to top Rocky IV ($127 million) to become the highest-grossing (unadjusted) Rocky film of all time. It also looks to be playing a bit stronger overseas - even though it only has $11.4 million, most of its major expansion won't come until January, but it has a good chance to top Creed's $63.8 million total in the long run.
4)
FANTASTIC BEASTS: THE CRIMES OF GRINDELWALD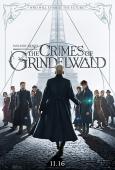 Crimes of Grindelwald took another pretty big drop, sloughing off nearly 62% of its audience with a $11.2 million weekend and a new $134.3 million domestic total. It's probably only looking a total around the $150-$160 million mark at this point, but domestic isn't everything these days, and it continues to shine overseas. The film topped the global box office for the fourth week in a row with $40.2 million overseas and a new $385.3 million total. That gives the film $520 million worldwide on its way to topping $600 million, which should be enough to keep the franchise going thought we'll see if they dial things back just a bit and maybe take things in a different direction.
5)
BOHEMIAN RHAPSODY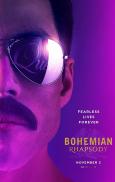 Rounding out the top five once again, the Freddie Mercury/Queen biopic hit some more high notes dropping just over 42% to bring in $8.1 million and raise its total to $164.4 million. That means it officially passed Straight Outta Compton ($161 million) to become the biggest musical biopic of all time. It also hit a major milestone by crossing $500 million global ($539 million and counting). It could very well top Crimes of Grindelwald on the global scale once everything is said and done - which would be quite impressive (and a bit disappointing for Potterheads). Still, all this means audiences are ravenous for good drama and good music - even if the film plays things a bit fast and loose. This should have no problem topping the $175 million mark in the next few weeks.
Outside the top five: The week's lone new wide release, the horror film The Possession of Hannah Grace, landed in seventh place with $6.4 million. Given the terrible reviews (14% on Rotten Tomatoes) and lackluster audience response (a "C-" Cinemascore - but on par for most horror films), that opening still has to be considered a win for the $10 million film. It earned an additional $4.1 million overseas, thus this low-key horror (with still an interesting twist will still be marginally profitable.
The Favourite, coming off the year's best per-theater limited release launch, expanded from four to 34 theaters, jumping 161.6% and going from 19th to 13th place in the process. It added $1.1 million, giving the film a new $1.67 million total. It also still had the best per-theater average of the week with $32,500 per theater. The numbers match up very closely to Birdman (a film that went on to win several Oscars) and it is also going to continue to expand (80-100 theaters next weekend) so we'll see if it continues to impress wider and wider audiences leading up to awards season.
Next week there are no new wide release films and, in fact, the only film that qualifies as such is the 25th Anniversary re-release of Steven Spielberg's outstanding drama Schindler's List, which will open in over 1000 theaters.
Comments