By Chris Kavan - 11/04/18 at 07:53 PM CT
You would have to go all the back to February of this year to find another weekend where the top three films were all new films at the box office. This time around Bohemian Rhapsody, Nutcracker and the Four Realms and Nobody's Fool took the top three spots at the box office - though it wasn't good new for all of those films. A Star is Born continued to hold well while Halloween managed to keep a top five spot even after its titular holiday ran its course. Still, it was good enough news to keep 2018 rolling and still well on course for a record year.

1) BOHEMIAN RHAPSODY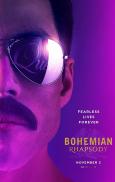 Though critics were less than enamored by the story (though more than happy with Rami Malek's performance as Queen front-man Freddie Mercury) and it endured many a harsh review, audiences, as they are wont, ignored them and launched the Killer Queen biopic to a $50 million opening. Even better, they scored the film a solid "A" Cinemascore, meaning word of mouth is likely to bolster this one to big numbers. This one suffered through a lot - change of directors, the original director facing accusations of sexual misconduct and an eight-year battle to the big screen. But, guess what, it didn't matter in the end. All that turmoil just rolled right off audiences - said audience was nearly evenly split between male and female with 78% coming in over 25. In fact, it's the second-best opening for a musical biopic behind Straight Outta Compton ($60 million). If it runs a similar course to that film, it is looking at $133 million total, but if adults continue to support this (as they have with A Star is Born), it could potentially go even higher. One thing is for certain, audiences didn't have an issue with the story - they wanted the music and the character - and they got both. I have a feeling this is going to hand around awhile. Oh, and its global total stands at $122.5 million, so it's going strong international as well.
2)
THE NUTCRACKER AND THE FOUR REALMS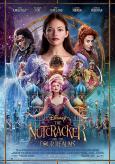 Though Disney's latest film debuted in second place, there wasn't much good news to be found for this updated take on the classic Christmas favorite. Despite a cast including Morgan Freeman, Helen Mirren, Eugenio Derbez, Keira Knightley and Mackenzie Foy the film opened to a disappointing $20 million. That's concerning as the film carries a reported $130 million price tag. Disney isn't immune to a miss every now and then and though they were obviously hoping Nutcracker would play more like Maleficent or Jungle Book, audiences just weren't as interested in watching this action-oriented update on the story. Plus, reviews were even harsher on this than Bohemian Rhapsody and audiences weren't nearly as enthusiastic, giving it a "B+" Cinemascore which, for a film of this nature, isn't a good sign. It's going to take a Christmas miracle for this to get anywhere close to profitable, and I have a feeling it's not going to last that long. With a mere $38.5 million overseas, this one isn't going to be bailed out by the international audience, either. All told, it's a rare misstep for Disney, but it won't likely hurt them too much in the long run.
3)
NOBODY'S FOOL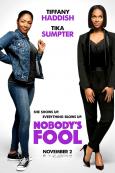 And that brings us to the third new film of the weekend, which also landed in the third place position. The Tiffany Haddish comedy opened to $14 million. That is well behind the $26 million opening for Night School, though that was PG-13 (and have Kevin Hart) where this was R-rated. For director Tyler Perry, it was his third-worst opening though, once again, you have to factor in the time of year and that R-rating to know this result isn't going to sink the film. That being said, audiences were mostly happy, giving the film an "A-" Cinemascore. Unsurprisingly, said audience was 61% female with 77% coming in between 18-44 years of age. This one is looking to leg it to around $35 million and it probably needs just a little bump overseas to put the $19 million production firmly in the black so we'll have to wait and see exactly where this winds up.
4)
A STAR IS BORN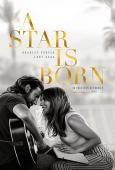 It looks like there is plenty of room at the box office for two musically-themed film as A Star is Born held up quite well, falling just 21% and earning the highest position among the existing films, with a $11.1 million weekend a new total of $165. 6 million. The film is rapidly approached that $175 million mark, and is now holding up better than both Halloween and Venom - so it will be interesting to see how both this and Bohemian Rhapsody play out in the next few weeks. A Star is Born should hang out through most of November, even with the increased competition coming and with nearly $300 million worldwide, won't have any problem going well into the black. I have a feeling it will get a pretty good Oscar bump should the studio decide to capitalize on that as well, though $200 million domestic seems pretty well solid at this point.
5)
HALLOWEEN
The horror resurgence of Halloween took a not-at-all surprising 65% hit following the Halloween season and just managed to hold on to the top five position with a $11 million weekend. Still, that was enough to send the film over the $150 million mark (by a nose). It is going to be really close as to whether this will ultimately top Get Out ($176 million) to become the biggest Blumhouse domestic hit, but it should be mighty close. With nearly $230 million worldwide, it is also the third-best Blumhouse worldwide hit - and should catch up to Get Out ($258 million) though may fall short of Split ($278 million). No matter, the $10 million film is far and away a huge hit and anything from here on out will just be that much sweeter.
Outside the top five: Venom sits just outside the top five in sixth place, where its $7.85 million weekend put it nearly over the $200 million mark with $198.6 million - and it should cross that milestone within day or two.
Another milestone was reached by the animated Smallfoot, which added $3.8 million (7th place) and a new total of $77.4 million, crossing that $75 million mark.
The art-house horror Suspiria added 309 theaters after its 2018 record per-theater opening last week, jumping 424.2% and rising from 23rd to 19th place with $964,722 and a new $1.2 million total. I doubt they will aggressively expand this much more, but I am dying to see how this one turns out.
In limited release, the gay conversion drama Boy Erased opened with $220,000 in five theaters for a well-rounded $44,000 per-theater average (best of the weekend). This one will also expand in the coming weeks.
Next week brings us a new animated version of The Grinch, a new even more gritty-looking The Girl in the Spider's Web and a war/zombie hybrid in the much-hyped Overlord.
Comments