By Chris Kavan - 10/04/18 at 06:41 AM CT
Even though September wasn't the most exciting of month, it was still the second-best September on record. Thus we'll see if October can match or exceed those expectations. Things are starting off with a bang with two pretty big films hitting: Tom Hardy brings Venom to life - even if it's not part of the MCU (yet) while Bradley Cooper and Lady Gaga hope for some awards-season love with the buzzy remake of A Star is Born. Both films should anchor the box office with some pretty good numbers, and we'll see if any of the holdovers manage to hold their own.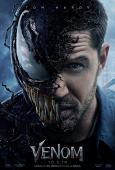 VENOM
Let's face it, while Venom, on the pages of the comics, is one of the more interesting and iconic villains. But for whatever reason, translating that to the big screen has been a test. The version in Spider-Man 3 was weak sauce, but now things are looking to turn around. Tom Hardy, no stranger to playing some tough characters - evil even - so it will be interesting to see what he brings to the symbiotic horror. Critics are being, well, critical - and Venom isn't sitting very pretty right now (28% on Rotten Tomatoes as of this post), but I don't think that will stop many fans from showing up. It may dampen the long-term prospects, however, if opening week audiences find the same problems (pacing seems an especially big issue). Still, this looks much different from your typical MCU or DC offering - and at least it's trying something different. We'll see if sticking out from the crowd pays off in the long run, but for the weekend at least it should easily conquer the box office.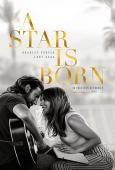 A STAR IS BORN
Unless you have been living under a large boulder for the past few months, chances are you've seen at least one trailer for A Star is Born. It seemed to play in front of nearly ever movie there for awhile. The film is a remake of a remake or a remake of a remake. That is right, this is a film that has played well across several generations, and why not? The story is your classic tale - a young, talented person dreams of stardom, finds a troubled mentor and forms a bond, only to find her own rising popularity at the expense of the relationship they have formed. This time around Bradley Cooper plays the older, alcoholic mentor to Lady Gaga's up-and-coming stardom. I'm always a big dubious about remakes, but this one, at least, makes sense seeing how it has evolved over the years. And from what I've seen in the previews, Cooper and Gaga seem to have an excellent chemistry and the music also seems like it has a life of its own and fits well with both characters. While this is not the type of movie I'm apt to rush out and see, I can see why it has garnered a lot of attention - including some early talks about some awards season love. It should do well, but I have a feeling it's not going to be able to topple Venom, regardless how much better the reviews are going to be.
I think it's going to be a pretty good weekend at the box office. Both new films are liable to open strongly. I don't think any records will be toppled, but it should be a good start to October. I'll be here on Sunday with the full breakdown.
Comments