New on DVD and Blu-ray Week of July 10--July 16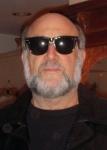 By Harley Lond - 07/10/18 at 05:15 PM CT
FROM THE BIG SCREEN:
"A Quiet Place": A taut and original thriller that follows a family who must navigate their lives in silence to avoid mysterious creatures that hunt by sound. Knowing that even the slightest whisper or footstep can bring death, Evelyn (Emily Blunt) and Lee (John Krasinski, who also directs) are determined to find a way to protect their children at all costs while they desperately search for a way to fight back. Creative thrills, beautifully acted, directed and shot. Extras for A Quiet Place
include "Creating the Quiet" behind the scenes featurette, "The Sound of Darkness," "A Reason for Silence" visual effects. From Paramount.


THIS WEEK'S BEST BETS:

Given the paucity of new releases this month, it's a pleasure to report on the many fine remastered, collectible and classic films due this week. In alphabetical order:

"A Bill of Divorcement
" (1932): Directed by George Cukor and starring John Barrymore, Katharine Hepburn, Billie Burke, David Manners, Henry Stephenson, Paul Cavanag. David O. Selznick produced this witty romantic comedy starring screen legends John Barrymore and Katharine Hepburn in her screen debut. After 15 years in a mental asylum, Hilary Fairfield (Barrymore) has suddenly regained his sanity, escaped from the institution and come home. But a few things have changed in his absence. For one, his strong-willed daughter Sydney (Hepburn) has grown up and is planning to marry. For another, his wife (Billie Burke) has divorced him and is planning to re-marry. It's enough to drive a man crazy -- or a woman, for that matter. Especially when Sydney learns it wasn't "shell shock" that sent her father to the asylum, as she'd been told, but family madness -- and now she's sure she's inherited it. A mixture of comedy, pathos and farce is handled brilliantly by master director George Cukor. On DVD, Blu-ray from Kino Lorber Studio Classics.
"Bull Durham
" (1988): Former minor leaguer Ron Shelton hit a grand slam with his directorial debut, one of the most revered sports movies of all time. Durham Bulls devotee Annie Savoy (Susan Sarandon) — who every year takes a new player under her wing (and into her bed) — has singled out the loose-cannon pitching prospect Nuke LaLoosh (Tim Robbins), a big-league talent with a rock-bottom maturity level. But she's unable to shake Crash Davis (Kevin Costner), the veteran catcher brought in to give Nuke some on-the-field seasoning. A breakthrough film for all three of its stars and an Oscar nominee for Shelton's highly quotable screenplay, "Bull Durham" is a freewheeling hymn to wisdom, experience, and America's pastime, tipping its cap to all those who grind it out for love of the game. On DVD and Blu-ray, with new, restored 4K digital transfer, supervised and approved by director Ron Shelton, with 2.0 surround DTS-HD Master Audio soundtrack on the Blu-ray; Alternate 5.1 surround soundtrack, presented in DTS-HD Master Audio on the Blu-ray. From The Criterion Collection.


"Detective Bureau 2-3 Go to Hell Bastards!
" (1963 -- Japan): Starring original Diamond Guy, Jo Shishido, Seijun Suzuki's "Detective Bureau 2-3: Go to Hell Bastards!" is a hard hitting, rapid-fire yakuza film that redefined the Japanese crime drama. Detective Tajima (Shishido) is tasked with tracking down a consignment of stolen firearms, and as the investigation progresses things take an anarchic, blood-drenched grudge match. Rapidly paced, darkly funny, and extremely stylish, "Detective Bureau 2-3: Go to Hell Bastards!" is unlike anything seen before and rightly deserves its cult status. Suzuki's send-up of post-war greed would go on to cement his domestic and international status as one of the leading directors to come out of Japan. On Blu-ray from Arrow Video/MVD.


"Dragon Inn
" (1967 -- Taiwan): The art of martial-arts filmmaking took a leap into bold new territory with this action-packed tale of Ming-dynasty intrigue. After having the emperor's minister of defense executed, a power-grabbing eunuch sends assassins to trail the victim's children to a remote point on the northern Chinese border. But that bloodthirsty mission is confounded by a mysterious group of fighters who arrive on the scene, intent on delivering justice and defending the innocent. The first film King Hu made after moving to Taiwan from Hong Kong in search of more creative freedom, "Dragon Inn" combines rhythmic editing, meticulous choreography, and gorgeous widescreen compositions with a refinement that was new to the wuxia genre. Its blockbuster success breathed new life into a classic formula and established Hu as one of Chinese cinema's most audacious innovators. On DVD and Blu-ray, with a new 4K digital restoration, supervised by cinematographer Hua Hui-ying, with uncompressed monaural soundtrack on the Blu-ray. From The Criterion Collection.


"The French Way
" (1945): The incomparable Josephine Baker dances and sings her way through a thought-lost French classic. Born into poverty, Josephine Baker rose from a childhood living in a St. Louis slum to become the toast of France -- captivating audiences through the stage, recordings and motion pictures. "The French Way" is a farcical romantic-comedy set in contemporary WWII France, about young lovers forbidden to marry by their respective families. Baker, as "Zazu," the owner of a nightclub, inherits a job restoring harmony between the two families and allowing the young lovers to "se marier." A mélange of French character actors add to the fun, but when Josephine's on the screen she is as Ernest Hemingway once said, "the most sensational woman anyone ever saw." "The French Way," filmed in 1940 -- literally amidst bombing raids -- was released in France in 1945, and briefly shown in the USA in 1952, where the order of some scenes was changed and about 2-3 minutes of "dramatic" footage was cut. In all other respects, it is virtually complete as originally released. Note: In real life Josephine Baker aided the French Resistance and was awarded, among other honors, the Croix de Guerre by the French military. On DVD, Blu-ray. From MVD Visual.

"Hitler's Hollywood
" (2017 -- Germany): Narrated by Udo Kier, the film asks what the Nazi cinema of the Third Reich reveals about its period and its people. About 1000 feature films were made in Germany in the years between 1933-1945: musicals, melodramas, romances, costume dramas and war films. Only a few were overtly Nazi propaganda films. But by the same token, even fewer of them can be considered harmless entertainment. How did the open lies and hidden truths in these films affect the future of German cinema? Director Rudiger Suchsland presents these films and the people behind them. It explains how propaganda works: how stereotypes of the "enemy" and values of love and hate managed to be planted into viewers' heads through the screen. From Kino Lorber.


BUZZIN' THE 'B'S:
"Future World
" (2018), starring Suki Waterhouse, Jeffrey Wahlberg, Snoop Dogg, Cliff "Method Man" Smith, Lucy Liu, Milla Jovovich and James Franco, is set in a post-apocalyptic world where water and gasoline have long since dried-up. A prince from the oasis (one of the last known safe-havens) must venture out to find medicine for the ailing queen (Liu), but along the way he gets mixed up with the warlord (Franco) and his robot Ash (Waterhouse), which leads to a daring journey
through the desolate wastelands. On DVD, Blu-ray, from Lionsgate ... "I Am Elizabeth Smart
" (2017), starring Alana Boden, Skeet Ulrich and Deirdre Lovejoy, is a Lifetime film that chronicles the true story of the June 2002 abduction of 14-year-old Elizabeth Ann Smart (Boden) from her home in Salt Lake City by religious fanatic Brian David Mitchell (Ulrich). Over the course of her nine-month captivity, Elizabeth was starved, drugged, raped, and subjected to bizarre religious rituals by Mitchell and his twisted accomplice, Wanda Barzee (Lovejoy), until she enabled her own rescue. Elizabeth serves as a producer and on-screen narrator. From Lionsgate ... "Krystal
" (2018), starring Rosario Dawson, Nick Robinson, William H. Macy, Felicity Huffman, William Fichtner, Kathy Bates, is a comedic drama about Taylor (Robinson), a young, sheltered man with a strange heart condition. When Taylor meets his dream woman, Krystal (Dawson) ­-- a beguiling ex-addict with a sixteen-year-old son -- Taylor pretends to be in AA to try and woo her. Past transgressions collide with young love, causing complications for Taylor, his family, and Krystal, as Taylor learns what it means to live without fear and finally become a man. Directed by William H. Macy. From Lionsgate ... "Lean on Pete
" (2017), starring Charlie Plummer, Steve Buscemi and Chloë Sevigny, is a slice-of-life story about a teenage boy who sets out on an adventure to find a place called home. Fifteen-year-old Charley finds acceptance and camaraderie at a local racetrack where he lands a job caring for an aging Quarter Horse named Lean on Pete. The horse's gruff owner, Del Montgomery, and his seasoned jockey, Bonnie, help Charley fill the void of his absent father. But when Charley discovers that Pete is bound for slaughter, he takes extreme measures to save him, as Charley and Pete embark on an unforgettable
odyssey to find a place they can call home. On DVD, Blu-ray, from Lionsgate ... "The Leisure Seeker
" (2017), starring Helen Mirren, Donald Sutherland, Christian McKay and Janel Moloney, is adapted from the bestselling novel by Michael Zadoorian. Italian director Paolo Virzì's first English language film tells the story of John (Sutherland) and Ella Spencer (Mirren) as they embark on one last road trip from Boston to the Hemingway House in the Florida Keys in their trusty recreational vehicle. Back when they were young, the '75 Winnebago Indian they christened "The Leisure Seeker" was a beloved family getaway. Now, the Leisure Seeker has become their actual getaway vehicle, an escape from their well-intentioned but overbearing middle-aged children. Faced with more caregiving than they care to accept, John and Ella resolve to enjoy the freedom of one last RV road trip on their own. From Sony ... "Chappaquiddick
" (2017), starring Jason Clarke, Kate Mara, Ed Helms and Bruce Dern, is a suspenseful historical thriller that examines the infamous 1969 death of Mary Jo Kopechne, who drowned after Senator Ted Kennedy drove off a bridge on Chappaquiddick Island, and the moral and legal complexities that play out over the following week.On DVD, Blu-ray/DVD Combo, from Lionsgate ... And, finally, there's the Blu-ray debut of "Godmonster of Indian Flats
" (1973), starring Cristopher Brooks, Stuart Lancaster and Kerrigan Prescott. The story of an eight-foot-tall toxic sheep monster that blows up gas stations, smashes crooked politicians, and terrorizes stoners! From the surreal "wild west" locations to the outrageous monster effects, this film from the Something Weird collection is easily the most berserk, out-of-control, and inexplicably deranged creature feature in the history of forever. This includes the scene where the Godmonster crashes a children's picnic. New 4K preservation from the only surviving 35mm theatrical print. From American Genre Film Archive (AGFA).


ON THE INDIE FRONT:

In the Southern Gothic coming-of-age tale "Moss" (2017), starring Mitchell Slaggert, Christine Marzano, Dorian Cobb and Billy Ray Suggs, an isolated and troubled young man, Moss, meets a mysterious and beautiful hiker on the banks of
the river near his home on his 18th birthday. She guides him on a journey of self-discovery and helps him overcome the tragic death of his mother and the shadow it has cast on his relationship with his detached father. A sensitive portrait of rural North Carolina, MOSS reveals the struggles and beauty of lives deeply connected to nature. From Breaking Glass Pictures ... Brought together by their shared love of music, 10 years on Liam and Natalie are at breaking point in "Modern Life is Rubbish
" (2017 -- UK), starring Freya Mavor, Josh Whitehouse, Will Merrick and Matt Milne. In their case opposites attract but don't necessarily work long-term. Making the difficult decision to separate, they must split their prized music library. But the sound track that defined their relationship keeps pulling them back together. Features selected music from The Smiths, Oasis, Radiohead and other '80s and '90s bands. From Cleopatra Entertainment/MVD Visual.


FOREIGN FILMS:
"Ismael's Ghosts
" (2017 -- France), starring Marion Cotillard, Mathieu In "Hotel Salvation
" (2016 -- India), Adil Hussain stars as Rajiv, an overworked businessman, who agrees to honor the final wish of his father, Daya, by accompanying him to the holy city of Varanasi on the banks of the Ganges. There, they check in to the Hotel Salvation, where residents are given just two weeks to live out their final days or return home. While Daya revels in the simple pleasures of this timeless place, Rajiv finds himself burdened by the many obligations he left behind. Eventually though, both father and son learn to appreciate each other and the world around them with newfound meaning. From (Film Movement ... "A Ciambra
" (2017 -- Italy) was Italy's entry for the 2018
Academy Awards. Fourteen-year-old Pio (Pio Amato) wants nothing more than the respect of his older brother, whom he emulates in every way -- including his career as a petty criminal. When both his father and brother are arrested, Pio is determined to prove he can step up and be the head of his sprawling Romani family. But a fateful night and a wrenching decision soon test just how ready he is. Steeped in the complex social fabric of Southern Italy, where Italians, Romani and African migrants coexist in uneasy tension. On DVD, Blu-ray. From IFC Entertainment ... In "Blue Desert
" (2013 -- Brazil), starring Odilon Esteves, Maria Luísa Mendonca and Chico Díaz, in an age devoid of memory, truth, religion and sports, a young man named Ele, guided by intuitions and dreams, goes off in search of the meaning of life and existence. Revelations and mysterious symbols arise on his path through which he comes to encounter his soulmate in this sci-fi tale from Brazil. With plot points based on Yoko Ono's first art book, "Grapefruit" (which inspired John Lennon to pen "Imagine"), this visually stunning film, set in the distant future against the bold architecture of futurist Oscar Niemeyer's Brasilia, offers a dreamy take on new age spirituality and the physical realm. From IndiPix Films ... "Perfect Obedience
" (2014 -- Mexico), starring Juan Manuel Bernal, Sebastian Aguirre, Juan Ignacio Aranda, Alejandro de Hoyos and Luis Ernesto Franco, tackles the dark topic of Catholic priests and their decades-long sexual abuse of boys. Based on true events, the film is set in 1960s Mexico and follows the impressionable 13-year-old Julian as he enters a seminary. A seminary whose code of conduct is the complete unquestioning obedience to authority. The boy soon becomes the target of desire for the seminary's charismatic head who takes the boy under his wings. But instead of religious training, Julian soon realizes he must obey the older priest's every command. On DVD, Blu-ray, from Artsploitation Films.


FROM TV TO DISC:

"Masterpiece Mystery!: Endeavour Season 5" (2018) is a three-disc set with all six episodes. As 1968 dawns, a year of change promises to disrupt the private and professional lives of Endeavour Morse (Shaun Evans) and his colleagues. Endeavour's recent promotion leads him to reluctantly mentor new recruit Fancy (Lewis Peek), while Thursday (Roger Allam) is beginning to think about life after the police. But in Oxford, crime never sleeps, and the team continues to be
challenged by mysterious and intriguing cases of murder, greed, and deception. On DVD, Blu-ray, from PBS Distribution ... The six-part limited series "Mosaic" (2018) is a twisting tale of passion, intrigue and deception, set against the backdrop of a mountain resort town, that follows popular children's book author and illustrator Olivia Lake (Sharon Stone), whose literary success makes her a local celebrity in the tight-knit community. When Olivia disappears on New Year's Eve, leaving behind a blood-soaked studio, the town's suspicions turn to the two new men in her life: handsome, young aspiring graphic artist Joel Hurley (Garrett Hedlund) and charming stranger Eric Neill (Frederick Weller). The four-year investigation that follows leaves local law enforcement lead by detective Nate Henry (Devin Ratray) and Eric's sister Petra (Jennifer Ferrin), to unravel the mystery in this captivating series that explores the psychological underpinnings of love and murder in a small town. On DVD, Blu-ray, from HBO ... "Rowan & Martin's Laugh-In: The Complete Fifth Season" (1971-72) is a six-disc set with 24 complete, remastered episodes. Political correctness met its
match with "Rowan & Martin's Laugh-In," NBC-TV's groundbreaking variety series that became a cultural touchstone and part of the fabric of '60s-'70s era America. Every Monday night at 8pm from 1968-1973, straight man Dan Rowan and wisecracking co-host Dick Martin led a supremely talented comic ensemble through a gut-busting assault of one-liners, skits, bits and non sequiturs that left viewers in hysterics and disbelief. In "The Complete Fifth Season," after years of shameless name dropping, Dick finally gets his wish when bombshell Raquel Welch kicks off the new season with her first and only appearance on the show. Former "Hogan's Heroes" POWs Richard Dawson and Larry Hovis escaped CBS to join the cast. And, along with alumni Judy Carne, Arte Johnson, Henry Gibson, Jo Anne Worley and Teresa Graves, they help to celebrate Laugh-In's landmark 100th episode (September 1, 1971). "The Complete Fifth Season" also trots out many of the 20th century's greatest talents, including Steve Allen, Johnny Carson, Johnny Cash, Carol Channing, Charo, Petula Clark, Bing Crosby, Tony Curtis, Henry Gibson, Gene Hackman, Rita Hayworth, Hugh Hefner, Bob Hope, Arte Johnson, Paul Lynde, Liza Minnelli, Agnes Moorehead, Joe Namath, Carroll O'Connor, Vincent Price, Carl Reiner, Debbie Reynolds, Sugar Ray Robinson, Bill Russell, Vin Scully, Doc Severinsen, Jacqueline Susann, Tiny Tim, John Wayne, Raquel Welch, Henny Youngman, and more. From Time Life.

Check out other new DVD/Blu-ray releases, streaming films, and information and reviews at OnVideo.