By Chris Kavan - 05/28/18 at 05:56 PM CT
The Memorial Day box office proved that every franchise reaches its breaking point. While there was plenty of huffing and puffing about how Last Jedi ruined the Star Wars name, its domestic and global total was still outstanding. The same can't be said for Solo: A Star Wars Story, which easily topped the holiday box office but was a big disappointment and delivered the first true bomb in the storied Star Wars franchise. Meanwhile, Deadpool 2 took a big hit in its second weekend, thought its international numbers continues to show strength and Infinity War continued to add to its impressive total as it nears ever-so-closer to the $2 billion global mark. Even with Solo's disappointing opening, the weekend was up 24% compared to last year and delivered the best Memorial Day Weekend since 2014.

1) SOLO: A STAR WARS STORY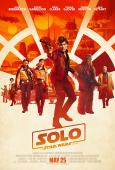 Before the weekend there was talk that Solo could break the Memorial Day Weekend record ($139.8 million held by Pirates of the Caribbean: At World's End) with Disney estimating anywhere from $130-$150 million. On Thursday, things looked good at its $14.1 million was a Memorial Day opening record. Things slowed on Friday when it only brought in $35.6 million on Friday and estimates for the film's opening dipped to about $114 million. Despite an "A-" Cinemascore (the first "A-" for a Star Wars film - every other one, even the prequel films, earned an "A") and overall audience approval, Solo continued to fall, and the final box office was just $84.75 for the weekend and $103 million for the Memorial Day holiday. That ranks 7th all time behind the likes of The Hangover Part II and X-Men: The Last Stand among others. It was also far and away the lowest opening for a Star Wars film, well behind Rogue One ($155 million). As if that wasn't bad enough news, the international opening for Solo sits at an anemic $65 million, including a terrible $10.1 million in China. This means the film can't count on overseas markets, which bailed out films like Warcraft and also helped the Fast and Furious films so much. Simply put, this is a bad sign for Solo and points to a domestic total that may be able to hit just $230 million at best, and a global total of $525 million or so. That doesn't look good for a film with a $300 million budget (including all those reshoots) and a massive marketing campaign. There is a lot that could have happened - all that behind-the-scenes drama certainly didn't help, but I think these are the two biggest factors that sunk Solo: 1) they released this too soon after Last Jedi, especially with the bad taste the film left in many fans' minds and 2) the story was too generic - it just didn't have that Star Wars magic and even though it has gotten praise, I think a collective "meh" is the biggest response from non-fans (and some fans alike). Now, Solo isn't necessarily dead - it doesn't have any major competition until Jurassic World: Fallen Kingdom on the 22nd, but it faces an uphill battle. And if it falls big in it second weekend, it may change Disney's plan for Star Wars going forward (which may not be such a bad thing in the long run).
2)
DEADPOOL 2
After delivering a pretty impressive opening weekend, Deadpool 2 took a pretty impressive dive in its second weekend. The film dipped over 65% for the weekend, and recovered a bit on Memorial Day with a 56.2% drop. Those numbers are kind of big for a sequel I thought was as good if not just a bit better than the original. Deadpool 2 added $43.45 million over the weekend ($55 million for the holiday) to give the film a new $219.7 million total. Still, that means the $110 million-budgeted sequel has essentially doubled its budget on domestic alone. The better news is that Deadpool 2 continued to deliver overseas with $57 million international (nearly topping Solo in that aspect) and a nice $280 million total with a global take of $487.1 million with Japan still to come. It should be no trouble for the film to top $500 million by next weekend and hitting a new $225 million milestone stateside.
3)
AVENGERS: INFINITY WAR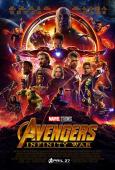 While Disney may be gnashing their teeth over the performance of Solo, they can't be too worried overall as Infinity War continues to prove an impressive specimen at the box office. The film dipped just under 41% (or just 28% including Memorial Day) adding $17.43 million ($21.24 million for the holiday) for a new total of $626.44 million. That moves it to sixth place on the all-time domestic charts, topping the $623.3 million of The Avengers (also leap-frogging Star Wars: The Last Jedi at $620 million). All signs point to Infinity War coming in fourth all time, topping out at around $665 million (behind Avatar, Star Wars: The Force Awakens and Black Panther). Plus, with $32.5 million international, the global total now stands at $1.9 billion with $2 billion pretty much guaranteed at this point - we'll see if it can top the $2.068 billion of Star Wars: The Force Awakens. It helps take the sting out of Solo just a bit (well, this and Black Panther, of course).
4)
BOOK CLUB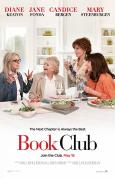 The older women getting their grooves back via Fifty Shades of Grey had one of the best holds of the weekend, dipping just 25.8% (just 8% including Memorial Day) and adding $10 million for the weekend and $12.5 million for the holiday for a new total of $34.88 million. It continues to play well with its target demographic and is looking to finish at around $50 million - or five times its $10 million budget. It just goes to show that shrewd counter-programming works and even if it revolves around a trashy novel, at least the leads look like they're having a good time with it.
5)
LIFE OF THE PARTY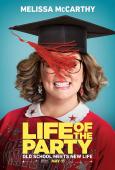 Although it has endured a rough couple of weeks, the Melissa McCarthy comedy about returning to college life also had a nice Memorial Day Weekend, dipping just under 30% for the weekend and just 8.8% including Memorial Day. That means the film earned $5.33 million over the weekend with $6.93 million including Memorial Day. The film is still sitting at just $40.9 million overall, however, with a chance to hit $50 million. As long as the $30 million production can have a halfway decent return overseas, this will end up in the black, even if it isn't a high point on McCarthy's filmography.
Outside the top five: The big gain in the top 12 belonged to the well-received documentary RBG - about the life and times of Supreme Court Justice Ruth Bader Ginsburg, which saw a 24.4% increase (jumping into 10th place with $1.55 million) and has a new total of $6.07 million - good enough to move it up to 38th place on the all-time documentary list and becoming Magnolia's third-highest grossing film of all time - with a decent chance to top that list if it can hit $7.1 million.
With Solo disappointing, it will be interesting to see if it can recover at all next weekend. It faces the Jackass-esque Action Point, the romance/survival story Adrift and the sci-fi/thriller Upgrade.
Comments