New on DVD and Blu-ray Week of April 10--April 16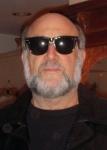 By Harley Lond - 04/10/18 at 03:36 AM CT
FROM THE BIG SCREEN:
"The Greatest Showman": The very popular musical drama about the rise of P.T. Barnum and his creation of "the greatest show on earth": the Barnum & Bailey Circus, starring Hugh Jackman, Zac Efron, Michelle Williams, Rebecca Ferguson, Zendaya; from Fox ... "Phantom Thread": Gorgeous deconstructive romance directed by Paul Thomas Anderson, reuniting him with Daniel Day-Lewis after their collaboration in "There Will Be Blood." Set in the glamour of 1950's post-war London, renowned
dressmaker Reynolds Woodcock (Day-Lewis) and his sister Cyril (Lesley Manville) are at the center of British fashion, dressing royalty, movie stars, heiresses, socialites, debutants and dames with the distinct style of The House of Woodcock. Women come and go through Woodcock's life, providing the confirmed bachelor with inspiration and comfort, until he comes across a young, strong-willed woman, Alma (Vicky Krieps), who soon becomes a fixture in his life as his muse and lover. Phantom Thread
from Universal ... "Molly's Game
": Based on the true story of Molly Bloom, an Olympic-class skier who ran the world's most exclusive high-stakes poker game for a decade before being arrested in the middle of the night by 17 FBI agents wielding automatic weapons. Her players included Hollywood royalty, sports stars, business titans and finally, unbeknownst to her, the Russian mob. Her only ally was her criminal defense lawyer Charlie Jaffey, who learned that there was much more to Molly than the tabloids led us to believe. Stars Jessica Chastain, Idris Elba, Kevin Costner, Michael Cera, Jeremy Strong, Chris O'Dowd, Bill Camp. From Universal ... "All the Money in the World
": Follows the kidnapping of 16-year-old John Paul Getty III (Charlie Plummer) and the desperate attempt by his devoted mother Gail (Michelle Williams) to convince his billionaire grandfather (Christopher Plummer) to pay the ransom. Inspired by the real-life 1973 Getty kidnapping. Co-stars Mark Wahlberg and Timothy Hutton. From Sony ... "Proud Mary
": Mary (Taraji P. Henson) is a hit woman working for an organized crime family in Boston, whose life is completely turned around when she meets a young boy whose path she crosses when a professional hit goes bad. Co-stars Billy Brown, Jahi Di'Allo Winston, Danny Glover and Neal McDonough. From Sony.


THIS WEEK'S BEST BET:

Ingrid Bergman appeared in 10 films in her native Sweden before the age of 25, and while that work tends to be overshadowed by her time in Hollywood, it showcases the
actor summoning an impressive depth of emotion to deliver astute, passionate performances. Under the guidance of filmmakers including the prolific studio director Gustaf Molander, Bergman embraced a range of roles and worked with some of the most celebrated actors in the Swedish film industry, including Gösta Ekman, Karin Swanström, Victor Sjöström, and Lars Hanson. Comedies, romances, and thrillers, the six fascinating films collected in "Eclipse Series 46: Ingrid Bergman's Swedish Years
" -- including "Intermezzo," the movie that brought Bergman to America -- exhibit the precociously assured talent of a young artist with an illustrious international career ahead of her. The films included here: "The Count of the Old Town" (1935), "Walpurgis Night" (1935), "Intermezzo" (1936), "Dollar" (1938), "A Woman's Face" (1938) and "June Night" (1940). On DVD from The Criterion Collection.


BUZZIN' THE 'B'S:
"Gone Are the Days
" (2018), starring Tom Berenger, Lance Henriksen, Meg Steedle and Danny Trejo, is a Western saga about a fading gunman's quest for justice. Seeing his days are growing short, Taylon (Henriksen) rises from his deathbed, puts on his spurs, and hits the trail in search of redemption. He crosses the desert to a gold-rush town, where he finds his estranged daughter working in a brothel. But to earn her freedom, he must confront the town's vengeful sheriff (Berenger) — who has an old score to settle with Taylon. On DVD, Blu-ray/DVD Combo, from Lionsgate ...
"Suicide Squad: Hell To Pay
" (2018) is a feature-length animated film that finds Amanda Waller's top secret "Task Force X" -- Deadshot, Bronze Tiger, Killer Frost, Captain Boomerang, Harley Quinn and Copperhead -- on a mission to retrieve a mystical object so powerful that they're willing to risk their own lives to steal it. But the Suicide Squad isn't the only group of villains seeking to possess the object. The race is on for the golden prize ... and, to stay alive, second place isn't an option. On DVD, Blu-ray/DVD Combo, 4K Ultra HD/Blu-ray Combo, from Warner ... In "Braven
" (2018), starring Jason Momoa, Garret Dillahunt and Stephen Lang, Joe (Momoa) and his father (Lang) arrive at their remote hunting cabin, hoping for a quiet weekend. What they find is a stash of heroin, hidden in the cabin by drug traffickers. When the criminals suddenly descend upon the cabin, Joe and his father must make a kill-or-be-killed stand for survival. On DVD, Blu-ray, from Lionsgate ... The restored version of the giallo film "Enigma Rosso
(Red Rings of Fear)" (1978 -- Italy), starring Fabio Testi, Christine Kaufmann, Ivan Desny, Jack Taylor and Helga Liné, begins when the brutally violated body of a young woman is dragged from the river. The investigating law officer, Inspector Gianni Di Salvo
(Testi), is drawn to dark deeds at an exclusive girls' school where the beautiful members of a group known as "The Inseparables" are being targeted with sinister letters and murder attempts. Following a clue in the dead girl's diary, Di Salvo meets an unlikely ally in the form of the victim's young sister, and as the pair begins to put the pieces together, he realizes that the school's web of sex and homicide is more tangled then he ever could have imagined. A prime slice of sordid shocks from the golden age of the Italian giallo, "Enigma Rosso" is the final film in a trilogy of schoolgirl thrillers following Massimo Dallamano's "What Have You Done to Solange?" (1972) and "What Have They Done to Your Daughters?" (1974). And, like all giallo entries, it comes complete with the genre's requisite plot twists, psychological terror, startling violence and stylized eroticism. From Doppelgänger Releasing/Scorpion Releasing.


ON THE INDIE FRONT:
"Jasper Jones
" (2017 -- Australia), starring Levi Miller, Aaron McGrath, Toni Collette and Hugo Weaving, is the story of Charlie Bucktin (Miller), a bookish 14-year-old boy living in a small Australian town. One night during the scorching summer of 1969, he's startled by Jasper Jones (McGrath), the town's mixed race outcast, who appears outside his window desperate for help. Entrusted with a
dangerous and terrifying secret, Charlie's life is forever changed as he embarks on a journey to solve a chilling mystery, all while defeating the local racists, dealing with the breakup of his parents and falling head over heels in love. From Film Movement ... After one of her tribe sets an American camp ablaze, a young Mohawk warrior finds herself pursued by a contingent of military renegades set on revenge in "Mohawk
" (2017), starring Kaniehtiio Horn, Ezra Buzzington, Eamon Farren, Justin Rai, Ian Colletti, Noah Segan, Jonathan Huber, Robert Longstreet and Sheri Foster. Fleeing deep into the woods they call home, Oak and Calvin, along with their British companion Joshua, must now fight back against the bloodthirsty Colonel Holt and his soldiers -- using every
resource both real and supernatural that the winding forest can offer.Unfolds over the course of one bloody day during The War of 1812. On DVD, Blu-ray, from Dark Sky Films ... In "The Tribes of Palos Verdes
" (2017), starring Jennifer Garner, Maika Monroe, Cody Fern, Justin Kirk and Alicia Silverstone, teenage Medina (Monroe) and her family moves to the picture-perfect paradise of Palos Verdes, California, seemingly headed for a happy new chapter in their lives. But old troubles soon catch up to them, as her parents' marriage disintegrates, her mother (Garner) spirals into an emotional freefall, and her twin brother (Fern) turns to drugs. Caught in the middle of it all, Medina must rely on her inner strength to become the stabilizing force in her family, while finding refuge in a new passion: surfing. On DVD, Blu-ray, from IFC Films/Shout! Factory.


FOR THE FAMILY:

"Caillou: Caillou Goes Camping" (2018) features 12 adventure-packed episodes from the PBS KIDS series about the lovable four-year-old who has a boundless imagination. From PBS Distribution ... "Condorito: The Movie
" (2017 -- Peru) is a feature-length movie adventure for the whole family. Condorito, a fun-loving, feather-brained condor, is finally ready to propose to his girlfriend, Yayita. But before Condorito pops the question, Yayita's mother, Tremebunda, is abducted by evil aliens. Now, Condorito and his nephew, Chicky, must rocket into space on a quest to rescue Tremebunda and save planet Earth. From Lionsgate ... "Wild Kratts: Madagascar Madness" (2018) includes four episodes from the series that transforms the Kratt Brothers, creators of the award-winning "Kratts' Creatures" and Emmy-winning "Zoboomafoo," into animated versions of themselves, allowing the real-life zoologists to visit wild animals in their little-seen habitats and showcase key science concepts along the way. From elephants using physics to suck gallons of water with their trunks to a fleet of peregrine falcons that harness the force of gravity to speed through the air, each episode presents age-appropriate science inspired by the natural abilities of the animals that the Kratt Brothers -- and young viewers -- meet. From PBS Distribution ... "Wordworld: Let's Eat!" (2018) features eight episodes with the WordFriends as they have fun with food and
learn how to follow directions, make words plural, and work together. "WordWorld" was developed with funding from the U.S. Department of Education as part of the Ready To Learn initiative. Incorporating the latest research into the most effective ways for kids to build reading skills, "WordWorld" produces delightful educational experiences for preschool children, on screen, in print, and online. From PBS Distribution ... "Tad the Lost Explorer and the Secret of King Midas" (2017) is an all-new animated adventure follow-up to 2013's "Tad, The Lost Explorer." Tad dreams of becoming an archeologist traveling the world, uncovering hidden secrets and lost treasure, but his job working construction keeps him daydreaming instead of exploring. The chance of a lifetime comes when he is invited to attend archaeologist Sara Lavrof's presentation of her latest discovery–the papyrus that proves the existence of the Necklace of Midas, the legendary King who turned everything he touched into solid gold. When an evil billionaire forces Sara to help him find the enchanted talisman, Tad must rescue the girl of his dreams on a trip around the world. From Paramount.


SPECIAL INTEREST:

There are more than 57,000 homeless people in Los Angeles. "Mighty Ground" (2018) is the story of one of them. In the documentary, Ronald Troy Collins makes his way through the days by singing to people on the streets of downtown Los Angeles. As with most of the homeless, Collins is nearly invisible to the majority of passers-by, with all but a few refusing to even acknowledge his presence. But those who stop to listen find themselves captivated by the depth of his prophetic
voice, and by the mystical songs he composes on the spot and directs at the listener's soul. Enchanted, these listeners find themselves making a deep and unfathomable connection with Ronald that crosses racial and economic lines. Recognizing that they need to hear his song as much as he needs to sing it to them, they stay. This is exactly what happened to producer Aimee Schoof and music supervisor William Dane in January of 2016. What began as a random encounter on a downtown LA street quickly turned into a tale of vitality, heartbreak and ultimately, redemption for all involved. Picking up where the homeless as mere statistics drop off, "Mighty Ground" captures those auspicious moments when the people Collins has sung into his life collectively support and pray for his transformation, but the weight of his addiction threatens to derail his chances for redemption and recovery. From Random Media.


FROM TV TO DISC:

"Outlander: Season Three" (2017) is a five-disc set with all 13 episodes. Separated by continents and centuries, Claire and Jamie's epic time-traveling love story continues. Based upon "Voyager," the third of eight books in Diana Gabaldon's international best-selling "Outlander" series about a British WWII nurse who is mysteriously swept back in time to Scotland in 1743. The third season picks up right after Claire travels through the stones to return to her life in 1948. Now pregnant,
she struggles with the fallout of her sudden reappearance and its effect on her marriage to her first husband, Frank. Meanwhile, in the 18th century, Jamie suffers from the aftermath of his doomed last stand at the historic battle of Culloden, as well as the loss of Claire. As the years pass, Jamie and Claire attempt to make lives apart from one another, each haunted by the memory of their lost love. Separated by continents and centuries, Claire and Jamie must find their way back to each other. As always, adversity, mystery, and adventure await them, and the question remains: When they find each other, will they be the same people who parted at the standing stones, all those years ago? on DVD, Blu-ray, and with a Limited Edition that features special packaging, including 28 pages of behind-the-scenes photographs. From Sony ... "Vice Principals: The Complete Series" (2016-17) is a three-disc set of the comedy series that tells the story of a southern suburban high school and the two people who conspire to run it, the vice principals. Danny McBride and Walton Goggins star as Neal Gamby and Lee Russell, a pair of ambitious administrators wagged in an epic power struggle to become school principal. After the long-time principal steps down to tend to his ailing wife, these bitter antagonists are forced to put their mutual disdain aside to form an unholy alliance in order to sabotage the new appointed principal, Dr. Belinda Brown. From HBO.

Check out other new DVD/Blu-ray releases, streaming films, and information and reviews at OnVideo.