By Chris Kavan - 09/28/17 at 11:39 AM CT
September is looking to close out in record fashion, as It started things off with a bang and last week's Kingsman: The Golden Circle kept things going strong. It's also about to get a lot more crowded as this week sees a horror remake drop, along with a based-on-a-true story action film, a faith-based drama and the expansions of a well-received historic rivalry. Even though the weekend will bleed over in to October, there is no doubt in my mind that the current and new batch of films will be enough to make this a September for the record books - at least where the box office is concerned.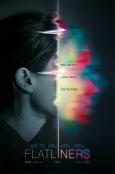 FLATLINERS
I don't usually subscribe to remakes - it always seems like a lazy way to do things. Still, I wasn't a huge fan of the 1990 version of Flatliners, despite the impressive cast, but maybe this updated version can sway me. The plot remains the same - a group of medical students become obsesses with an experiment in which they experience the afterlife when they stop each other's hearts. But the danger of dying pales in comparison to the horrors they unleash when they realize something has followed them back - and is now hunting them down. The updated cast includes Ellen Page, Diego Luna, Nina Dobrev, Kiersey Clemons and James Norton. To add the connection to the original, Kiefer Sutherland is also back. The previews actually do a good job of making this look interesting - without giving too much away. It's been long enough that this feels fresh though I have no idea how it will appeal to audiences, as It still seems to be the better choice. But, there should be enough room for another (decent) horror movie out there.
AMERICAN MADE
After a rare misstep with The Mummy, Tom Cruise looks to get back in to the good graces of audiences with the audacious true story of pilot-turned CIA operative-turned drug runner Barry Seal in American Made. Seal (Cruise), is really one of those stories that Hollywood couldn't make up because sometimes truth is more wild than any story capable minds could come up with. I'm sure a lot of liberties are going to be taken with the story, but, unlike The Infiltrator, it also looks like they are going to have some fun along the way. Director Doug Liman is no stranger to fun and action, as he also directed Mr. and Mrs. Smith and he has worked with Cruise before on the underrated sci-fi gem Edge of Tomorrow. It's a good combination - and we'll see how it stacks up against Kingsman. The movie features a lot of other talent as well: Domhnall Gleeson, Sarah Wright, Jesse Plemons, Caleb Landry Jones and Jayma Mays all lend their talents. This is Cruise in his element and hopefully gets the actor back on track.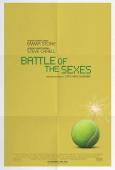 BATTLE OF THE SEXES
Having already proven a hit with critics and with the limited-release crowd, it will be interesting to see if Emma Stone and Steve Carell can win over a wider general audience with Battle of the Sexes. The film follows the 1973 tennis match between icons Billie Jean King and Bobby Riggs that began as more of a lark but ended up as one of the defining moments for gender equality, not just in sports, but in our recent history. This is also poised to be one of the early awards season hopefuls, as both the actors and story have resonated with critics (86% on Rotten Tomatoes) and its very good limited release opening proves at least some people are listening. I suspect this will likely play to a more adult audience, and I don't expect huge numbers, but I think it will hang around the box office for several weeks. We'll see if it draws enough attention to give it a spot at the Oscar table.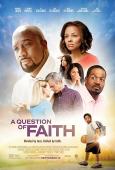 A QUESTION OF FAITH
Opening in just enough theaters to be considered a wide release, I'm not expecting too much out of yet another faith-based offering. A Question of Faith follows the interweaving story of three families after a tragic accident. Each family has some connection to faith - but it is put in to sharp focus when their stories converge, with grace, mercy and forgiveness weighing heavy. I'm sure this will bring out the faithful, but without any marketing and the small number of theaters it's hitting, I don't think it will make that much of an impact over the weekend. I don't think it looks as preachy as some other faith-based films, but it does look overly sentimental (which is nearly as bad). I could be wrong, but I would be surprised if it manages a spot in the top 10.
The weekend looks to ramp things up with several high-profile releases. I think once the dust settles, September 2017 is going down in the history books as the most successful on record. I'll be back Sunday to see if my prediction holds true.
Comments