By Chris Kavan - 09/04/17 at 01:04 PM CT
We bid the summer a final farewell as we have with much of August - with an ultra-sluggish box office. The Labor Day Weekend saw no film open in over 1000 theaters, thus Hollywood was prepared for a slow weekend. Even so, the box office was grim - with the worst Labor Day weekend in 17 years (a bit better than the worst Labor Day Weekend in 20 years that was predicted). That's right, the $51.5 million that top 12 brought in was the lowest Labor Day since 2000, when the top 12 hit only $47 million. Things are going to pick up nicely next weekend, when It is set to break the September opening record, but, for the time being, we'll have to wallow in the doldrums.

1) THE HITMAN'S BODYGUARD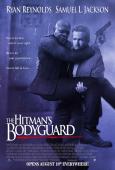 For the third weekend, the Samuel L. Jackson, Ryan Reynolds action comedy took the top spot and it was up (as were almost all the films) slightly at a 2.6% increase (30.3% with Labor Day included) for a $10.5 million weekend and $13.37 million Labor Day. That was enough to push the film over the $50 million mark as it now sits at just over $58 million. Hitman's Bodyguard is arguably the only decent film to come out of the August time frame and is looking at a domestic total of over $75 million which, should it come to pass, will be Jackson's best result in a leading role. The $30 million film is going to wind up with a nice, tidy sum. Considering how terrible August and Labor Day have turned out, at least one film can hold its head up high.
2)
ANNABELLE: CREATION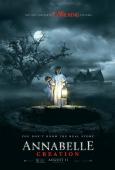 Also going strong, the horror sequel/prequel continued to make waves by holding on to its second-place position with a $7.5 million weekend (down 2.6%) and $9.3 million three day total (up 21.1%). With an extra $9.3 million in the bank, Annabelle: Creation has a nearly $91 million total. It also performed a bit stronger than expected and the only reason it might not make it to $100 million is that Pennywise and It will scare it in to submission. In any case, the $15 million film is another big late-summer winner and speaks well for The Conjuring franchise.
3)
WIND RIVER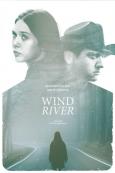 Wind River expanded by 507 theaters for a total count of 2,602 and jumped in to the third-place spot with a $6.24 million weekend and $7.95 three-day total. It had the second-best increase (after Despicable Me 3) with a 35.6% weekend and 72.8% holiday jump. With $20.37 million to date, it is hot on the heels of Hell or High Water ($27 million) and looks to ultimately surpass that film in a few weeks. It will shortly double its $11 million budget and looks to be a nice sleeper hit for The Weinstein Company (which they need after Tulip Fever).
4)
LEAP!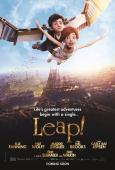 The animated feel-good story had to take a backseat to Wind River, adding $4.85 million for the weekend and $6.58 million for the three-day holiday. That was an increase of 2.5% and 39.2%, respectively. Leap! has only made a shade over $13 million thus far and doesn't look to be contending for much more. As stated before, it has already made the bulk of its profits overseas already, thus America is just really an afterthought at this point.
5)
LOGAN LUCKY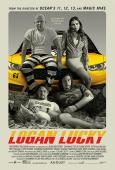 Holding firm in the fifth position, Steven Soderbergh's family action-crime-comedy took in $4.45 million over the weekend and $5.64 million over the holiday frame to give the film a new $22.68 million total. That represented a 5.1% increase for the weekend and 33.2% with the holiday thrown in. It's now looking like the film may have a chance to at least match its $29 million budget, if it can cling to enough theaters before being pushed out for more popular fare. Still, the underrated Soderbergh film should have done better.
Outside the top five: The re-release of Close Encounters of the Third Kind topped all newcomers with a $1.765 million weekend (13th place) and $2.3 million (14th place) Labor Day total. This was essentially a push to celebrate its anniversary oh, and also the impending 4K Blu-Ray release. It's already made plenty of money over time (including $15 million during its first re-release), thus an extra $2.3 million is like a little more icing on your cake and for the fans who want to see it on the big screen one more time.
Tulip Fever, which has suffered from numerous delays and such, hardly made a peep with a $1.153 million weekend and $1.401 million holiday (24th and 23rd places for the time frame). It actually came in under the IMAX presentation of the pilot for Inhumans ($1.5 million) as well as the limited release of Hazlo Como Hombre ($1.485 million). That result wasn't unexpected, but one wonders why the Weinstein Company doesn't put these long-on-the-backburner films in a VOD format instead.
In milestone news, Spider-Man: Homecoming earned $4.715 million over the holiday, which boosted it over the $325 million mark (just barely) with a new $235.1 million total. We'll see if it has enough gas to catch up to the original Guardians of the Galaxy ($333 million) before it exits theaters.
Wonder Woman also continued its epic run with $2.48 million (12th place) and a new total of $409.1 million. That makes Wonder Woman the fifth-best super hero film of all time in North America and it also moved up on the all-time list by passing The Hunger Games ($408 million), Captain America: Civil War ($408 million) and Iron Man 3 ($409 million). It still has a good shot of catching Toy Story 3 ($415 million) to wind up at 19th on that list. No matter how you slice it, Gal Gadot and Patty Jenkins are now arguably two of the most powerful female forces in Hollywood.
It was a bit of a letdown, for sure, but it was never going to be exciting. However, what is going to be exciting is It - which tracking has been only going up, up, up (much like a certain balloon - we all float down here...) and will certainly mark a new September opening record - we'll have to see just by how much. As a counter-measure, Reese Witherspoon's rom-com Home Again also opens for those who aren't interested in a shape-shifting, child-murdering entity.
Comments