New on DVD and Blu-ray Week of August 29 - September 4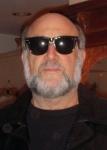 By Harley Lond - 08/31/17 at 06:37 PM CT
FROM THE BIG SCREEN:
"Baywatch": This big screen redo of the 1980s TV series takes itself so seriously (despite references to the TV show and some attempts at campy humor) that it's hard to watch without feeling embarrassed for all concerned -- particularly Dwayne Johnson, who deserves much better. It's all babes and bods and little else -- oh yeah, there's dual
plotlines about former Olympic swimmer new recruit Matt Brody (Zac Efron) who wants to join the elite team of Baywatch lifeguards (led by Johnson) and a ruthless business woman involved in seaside drugs and murder. The rest is gross, silly and Johnson's pop-out chest tattoo. The movie garners a 16 percent at Rotten Tomatoes and a 37 at Metacritic. Co-stars Alexandra Daddario, Priyanka Chopra, Angelique Kenney, Charlotte McKinney and the TV "Baywatch's" Pamela Anderson (in a guest shot at the end of the movie). Extras for Baywatch
include an extended version of the film, a "Meet the Lifeguards: Continuing the Legacy" featurette, plus deleted and extended scenes. From Paramount.


THIS WEEK'S HIGHLIGHTS:

The folks at Arrow Video are releasing a bevy of interesting titles this week, headed up by John Frankenheimer's classic thriller "Ronin
" (1998), starring Robert De Niro, Jean Reno, Natascha McElhone, Stellan Skarsgård, Sean Bean, Skipp Sudduth, Michael Lonsdale, Jan Triska and Jonathan Pryce. A ronin is a samurai who no longer serves a
daimyo, or feudal lord; in the modern sense it can refer to freelance killers, mercenaries and thieves-for-hire. An international crack team of professional thieves are assembled in Paris by a shady crime syndicate to steal a heavily guarded briefcase from armed mobster, its contents undisclosed. But what begins as a routine heist soon spirals into chaos, with the group beset by a series of double-crosses and constantly shifting allegiances, and it falls to world-weary former CIA strategist Sam (De Niro) and laconic Frenchman Vincent (Reno) to hold the mission together. A latter-day return to form for Frankenheimer, who was coming off a string of commercial and critical failures in the 80s and 90s. The film evokes the same gritty milieu as classic 70s crime fare like "The French Connection II," in addition to anticipating the early 21st century trend towards more grounded, realistic action movies, exemplified by the likes of the Bourne franchise. And the fantastic car chase through the streets of Paris is done entirely live with stunt drivers; no digital tinkering here. In a brand new, cinematographer (Robert Fraisse)-approved 4K restoration. On Blu-ray only, with new and vintage extras; first pressing only includes a collector's booklet illustrated by Chris Malbon, featuring new writing on the film by critic Travis Crawford.

Also from Arrow this week: "The Slayer
" (1982), one of the most sought-after titles for slasher fans everywhere, here in a brand new 4K transfer. Two young couples set off to a secluded island for what promises to be a restful retreat. But the peace is short-lived: as a storm batters the island, troubled artist Kay begins to sense that a malevolent presence is here with
them, stalking them at every turn. Is she losing her mind, or are her childhood nightmares of a demonic assailant coming to terrifying life? Previously only available on home video in truncated or full screen versions, "The Slayer" -- whose nightmares-seeping-into-reality theme predates a certain Wes Craven classic by several years -- comes lovingly restored from the original negative in a stunning transfer that will be a revelation to fans both old and new ... "Society
[Limited Edition Steelbook]" (1989). After producing Stuart Gordon's hit "Re-Animator," Brian Yuzna ("Bride of Re-Animator," "Return of the Living Dead III") turned his hand to directing with 1989's "Society," and gave birth to one of the ickiest, most original body horror shockers of all time. Teenager Bill Whitney (Billy Warlock) has always felt like the odd one out in his wealthy, upper-class Beverly Hills family. For some reason, he just doesn't seem to fit in. But his
sense of alienation takes a sinister turn when he hears an audio recording of his sister's coming-out party, which seems to implicate his family and others in a bizarre, ritualistic orgy. And then there are the strange things he's been seeing -- glimpses of people with their bodies contorted impossibly out of shape ... Is Bill going mad or is there something seriously amiss in his neighborhood? Packing stomach-churning grue and thought-provoking social commentary in equal measure, "Society" is a biting horror satire that culminates in one of the most gag-inducing "climaxes" in all of horror history. Newly remastered 2K digital transfer of the film, approved by director Brian Yuzna ... In 1961, director Mario Bava turned his hand to the historical adventure genre, capitalizing on the recent success of 1958's Kirk Douglas vehicle "The Vikings." The result was "Erik the Conqueror
" a swashbuckling epic of treachery, heroism and
forbidden love. In 786 AD, the invading Viking forces are repelled from the shores of England, leaving behind a young boy -- Erik, son of the slain Viking king. Years later, Erik (George Ardisson), raised by the English queen as her own, becomes Duke of Helford, while across the sea, his brother Eron (Cameron Mitchell) assumes leadership of the Viking horde and sets his sights on conquering England once again, setting the two estranged brothers on a collision course that will determine the fates of their respective kingdoms. Brand new 2K restoration of the film from the original camera negative ... and, last but not least, "New Battles Without Honor & Humanity
(Limited Edition)" (1974 -- Japan) In the early 1970s, Kinji Fukasaku's five-film "Battles Without Honor and Humanity" series was a massive hit in Japan, and kicked off a boom in realistic, modern yakuza films based on true stories. Although Fukasaku had intended to end the series, Toei Studio convinced him to return to the director's chair for this unconnected, follow-up trilogy of films, each starring "Battles" leading man Bunta Sugawara and telling separate, but fictional stories about the yakuza in different locations in Japan. In the first film, Sugawara is Miyoshi, a
low-level assassin of the Yamamori gang who is sent to jail after a bungled hit. While in stir, family member Aoki attempts to seize power from the boss, and Miyoshi finds himself stuck between the two factions with no honorable way out. In the second entry, "The Boss's Head," Sugawara is Kuroda, an itinerant gambler who steps in when a hit by drug-addicted assassin Kusunoki goes wrong, and takes the fall on behalf of the Owada family. But when the gang fails to make good on financial promises to him, Kuroda targets the family bosses with a ruthless vengeance. And in "Last Days of the Boss," Sugawara plays Nozaki, a laborer who swears allegiance to a sympathetic crime boss, only to find himself elected his successor after the boss is murdered. Restrained by a gang alliance that forbids retributions against high-level members, Nozaki forms a plot to exact revenge on his rivals, but a suspicious relationship with his own sister taints his relationship with his fellow gang members.

Out of the vaults this week comes Disney's much-requested "The Lion King
" (1994), along with the original animated "Beauty and the Beast," a true classic of the new Golden Age of Disney animation. This coming-of-age masterpiece, filled with humor and heart, breathtaking animation and soul-stirring Academy Award-winning music (1994: Best Original Score and Best Original Song, "Can You Feel the Love Tonight"), follows the adventures of Simba, a feisty lion cub who cannot wait to be king, as he searches for his destiny in the great "Circle of Life." The film earned a Golden Globe for Best Motion Picture-Comedy or Musical and inspired a Tony Award-winning Broadway musical that is currently the third longest-running musical in Broadway history. In 2019, a reimagined live-action film, helmed by Jon Favreau will retell the original tale using groundbreaking technological
advances. This Signature Collection version is the best transfer ever (and we've had them all -- VHS, DVD, Platinum Edition DVD, Diamond Edition Blu-ray) with sparkling visuals and resonant sound, making the-lump-in-your-throat and heart-wrenching viewing even more powerful. A film for the ages. Extras include a brand new sing-along version; audio commentary by producer Don Hahn and co-directors Roger Allers and Rob Minkoff; "Visualizing a Villain": against a backdrop of live dancers and the animated "Be Prepared" sequence, artist David Garibaldi paints a masterpiece of evil; "The Recording Sessions": rare footage of the actors recording their roles, matched with the final animation; "Nathan and Matthew: The Extended Lion King Conversation"; "Inside the Story Room": Co-directors Roger Allers and Rob Minkoff present archival footage of five original story pitches (Circle of Life, Simba & Nala, Simba Takes Nala Out to Play, Matata, Rafiki and Reflecting Pool); "Music & More Sing-alongs": "Circle of Life," "I Just Can't Wait to Be King," "Be Prepared," "Hakuna Matata," "Can You Feel the Love Tonight"; galleries: visual development, character design, storyboards, layouts, backgrounds and layouts.


BUZZIN' THE 'B'S:

In "Dean
" (2016), starring Demetri Martin, Kevin Kline, Gillian Jacobs, Rory Scovel, Ginger Gonzaga, Reid Scott and Mary Steenburgen, writer-director Martin stars alongside Kline in this comedic and heartfelt film about a father and son coming to terms with love, loss, and everything in between. Following a life-shaking event, Dean (Martin), a New York illustrator, hops a transcontinental flight hoping to figure out his increasingly crazy world. While in Los Angeles, Dean unexpectedly discovers romance, hope, inspiration, and the importance of family. From Lionsgate ... The "Bring it On"
franchise goes global with "Bring It On: Worldwide Cheersmack
" (2017), starring Vivica A. Fox, Cristine Prosperi, Jordan Rodrigues, Sophie Vavasseur and Gia Ré. Features 19 squads from around the globe, including teams from Australia, U.K., Germany and France, in addition to the Northern Elite Gymnastics and Cheer team from the United States. The film is the perfect hybrid of cheerleading and dance for a non-stop worldwide showdown. When Destiny (Prosperi), captain of three-time national champions "The Rebels," is challenged to a global cheer showdown by an edgy new team called "The Truth," the Cheer Goddess (Fox), the Internet's most popular "Cheer-lebrity," organizes a virtual battle for squads from all around the world. It seems like the whole world wants to take down Destiny and her team, and they just might succeed, unless she can rise to the challenge, set her ego aside and figure out who her real friends are. From Universal ... In "Inconceivable
" (2017), starring Gina Gershon, Faye Dunaway, Nicolas Cage, Nicky Whelan and Natalie Eva Marie, a family befriends a struggling woman and invites her into their home to be their nanny, and -- eventually -- their surrogate mother. But soon, strange behavior begins to surface and they realize that things are not what they seem, and that the woman they've entrusted their lives to may have other intentions. On DVD, Blu-ray Disc from Lionsgate ... In "My Cousin Rachel
" (2017), starring Rachel Weisz, Sam Claflin, Iain Glen and Holliday Grainger, believing his mysterious, beautiful cousin Rachel (Weisz) murdered the man who raised him, Philip (Claflin), a young Englishman, plots revenge against her. But,
despite evidence that Rachel might be a killer, Philip finds himself falling deeply in love with her in this visually stunning, tension-laced film. Based on Daphne du Maurier's classic novel. On DVD, Blu-ray/DVD Combo from Fox ... In "Killing Hasselhoff
" (2016), starring Ken Jeong, David Hasselhoff, Rhys Darby and Jim Jefferies, what started out as a regular week quickly turns into the worst few days of his life when Chris (Jeong), a struggling nightclub owner, fails to pay back a loan shark and decides the only way to get the money is to kill his pick in the annual "Who Will Die This Year" celebrity death pool: David Hasselhoff. Aided by his friends Fish (Darby) and Tommy (Jefferies), Chris desperately tries everything he can to off the master of slow-motion running and claim the jackpot. From Universal ... In "The Evil in Us
" (2016), starring Ian Collins and Kylee Bush, six school friends meet up for a Fourth of July celebration on a remote island off the Washington coast for a weekend of fun and partying. But the good times quickly turn into a nightmare when they unknowingly take a new bio-active drug containing a virus that causes fits of psychotic rage. Only one girl, Brie (Bush), doesn't take the drug and she alone must fight to stay alive as her friends slowly turn into bloodthirsty cannibals. Trapped on the island, Brie must endure the unimaginable in a desperate battle for survival. From RLJ Entertainment.


ON THE INDIE FRONT:

As children, they all heard the stories of the beastly Grumpaboo that lurks deep in the woods. Now, as three foster brothers reunite at their old lake cabin following the death of their father, to relive a shared childhood, uncover the ruins of their make-believe kingdom, and hunt for the mythical monster that must be slain. What they find, however, is not what they expected in "Oxenfree
" (2016), an award-winning, delightful, ultimately touching, reconciliation dramedy about childhood, adulthood and all the
complicated parts in between. From Candy Factory Films ... In "Women Who Kill
" (2016), commitment phobic Morgan (director Ingrid Jungermann) and her ex-girlfriend Jean (Ann Carr) are locally famous true crime podcasters obsessed with female serial killers. There's a chance they may still have feelings for each other, but co-dependence takes a back seat when Morgan meets the mysterious Simone (Sheila Vand) during her Food Coop shift. Blinded by infatuation, Morgan quickly signs up for the relationship, ignoring warnings from friends that her new love interest is practically a stranger. But as she and Simone move into commitment territory, Morgan starts to notice red flags -- maybe Jean was right and Simone isn't as perfect as Morgan's made her out to be. Morgan and Jean investigate Simone as if she were a subject of their podcast, they uncover disturbing clues -- a death at the Food Coop, a missing friend, a murder weapon -- leading them to suspect her not only of mystery, but of murder. In the end, Morgan has to examine all the evidence in front of her: Is she just afraid of what it means to be in a relationship or is her life actually in danger? From FilmRise.


FOREIGN FILMS:

The randomness of daily life is explored to mesmerizing effect in Gilles Deroo and Marianne Pistone's highly original debut feature, "Mouton
" (2013 — France), which captured the "Best First Film" and "Jury Award" at Switzerland's prestigious Locarno Film Festival. Mouton ("Sheep") is the nickname of Aurelien (David Mérabet), who at 17 is granted independence from his alcoholic mother and runs off to live on his own in the
seaside town of Courseulles-sur-Mer. Hired as a chef's assistant, Sheep fits in well with the rest of the community as he and his co-workers diligently go about their chores; he even photo for Moutonbegins dating the new waitress (Audrey Clement). During a rowdy late-night celebration for the Feast of St. Anne, however, a man inexplicably cuts Mouton's arm off with a chainsaw; he survives, but moves away to another town. The film then shifts to follow some of Mouton's friends remaining in Courseulles-sur-Mer, such as twins (Emmanuel and Sebastien Legrand), kennel worker Mimi (Michael Mormentyn), and his wife, Louise (Cindy Dumont). From IndiePix Films ... In "Heal the Living
" (2016 -- France), starring Emmanuelle Seigner, Tahar Rahim, Anne Dorval and Gabin Verdet, a single devastating event intertwines inextricably the lives of a French teenager, on a surfing road trip with his friends that leads to tragedy; a weary woman with a critical degenerative heart condition; and two teams of doctors and medical experts who struggle through their day-to-day attempts to save lives: all perfect strangers, perfectly interconnected. On DVD, Blu-ray Disc from Cohen Media Group.


FOR THE FAMILY:

"Sesame Street: Trick or Treat on Sesame Street" (2017) is the first new Halloween release from Sesame Street in 10 years. Includes 13 minutes of brand new animated content, an extra episode ("Sesame Street Dress Up Club") and a bonus themed digital storybook to download ("Which Witch is Which?"). Elmo couldn't be more excited about Halloween and his home made Galactic Stan costume, but his feelings take a turn when he gets jealous of another boy's fancy store-bought costume. Thanks to Alan and Abby, and some witchful thinking, Elmo realizes that he doesn't need anything special, he just
needs to use his imagination. From Warner ... "Peanuts by Schulz: School Days" (2017) is an all-new collection that features school-themed cartoons from the newly launched Peanuts cable television series. Two-disc set with 19 episodes. Grab your books and join study buddies Charlie Brown, Snoopy and the entire Peanuts gang for a new school year. From Warner ... "Batman and Harley Quinn" (2017) is a new animated DC Universe Original Movie, from an original story by animation icon Bruce Timm. Poison Ivy and Jason Woodrue a.k.a. The Floronic Man) embark on an ecological quest to save the planet -- and, unfortunately, eliminate most of humankind along the way. To save humanity, Batman and Nightwing are forced to enlist Harley Quinn to catch Poison Ivy, Harley's BFF and frequent partner-in-crime. But Batman's patience is put to the test by the unpredictable and untrustworthy Harley during the twists and turns the reluctant companions face during their bumpy road trip. On DVD, Blu-ray/DVD Combo, Blu-ray Deluxe Giftset with an exclusive Harley Quinn figurine, 4K Ultra HD/Blu-ray Combo, from Warner ... "Star Wars Rebels: Complete Season Three" (2016-17) is a single-disc with all 22 animated episodes. A brave and clever ragtag starship crew stands up against the evil Empire as it tightens its grip on the galaxy and hunts down the last of the Jedi Knights. The story threads begin to tighten in this season, drawing connections to "The Clone Wars," "Rogue One" and the original "Star Wars" trilogy into the series' epic storyline. On DVD, Blu-ray Disc from Disney.


SPECIAL INTEREST:
"Disneynature: Born in China
" (2017) is a documentary, narrated by John Krasinski, that
transports audiences to some of the world's most extreme environments of China where few people have ever ventured to witness wildly intimate and adorable moments in the lives of three animal families -- a doting panda bear mother, a 2-year-old golden snub-nosed monkey, and a mother snow leopard. It's the seventh theatrical release from Disneynature, which brings the world's top nature filmmakers together to share wildlife stories that engage, inspire and educate. And in continued efforts to help protect the wild animals featured in the film, Disneynature through the Conservation Fund has made a contribution to World Wildlife Fund to focus efforts that benefit wild pandas and snow leopards. On Blu-ray/DVD Combo from Disney.


FROM TV TO DVD:

"Black Sails: The Complete Fourth Season" (2017) is a three-disc set with all 10 episodes. The final season of executive producer Michael Bay's prequel to Robert Louis Stevenson's "Treasure Island." It's war in the West Indies, and the shores of New Providence Island have never been bloodier. While Eleanor Guthrie and Woodes Rogers hold
Nassau, Captain Flint sails to strike the final blow ... and from the interior, an insurgency builds, fueled by the legend of Long John Silver. But the closer civilization comes to defeat, the more desperately, and destructively, it will fight back. From Lionsgate ... "Delicious, Series 1" (2016-17) is a single-disc with four episodes of the visually appealing and appetizing new British drama series. Professional chef Leo Vincent has everything he ever wanted: a prosperous hotel business, a beautiful family, and an amiable relationship with his ex-wife, Gina, to whom he owes much of his success -- he stole most of his recipes from her. But when Leo's glamorous current wife, Sam, starts to suspect that he's having an affair, she asks Gina for advice, suspecting that Gina would recognize the signs of infidelity -- as Leo had cheated before, with Sam. But none of them could anticipate the disastrous chain of events that follows, revealing unsavory secrets and juicy scandals. From Acorn Media ...
"Elementary: The Fifth Season" (2016-17) is a six-disc set with all 24 episodes. The modern-day crime fighting drama stars Jonny Lee Miller as detective Sherlock Holmes and Lucy Liu as Dr. Joan Watson. Initially sober companion and client, Holmes and Watson's relationship evolved into a symbiotic professional investigative partnership where they crack the NYPD's most impossible cases. Holmes and Watson are the top homicide consultants for Captain Thomas Gregson (Aidan Quinn) and work regularly alongside Detective Marcus Bell (Jon Michael Hill). From CBS/Paramount ... "Gotham: The Complete Third Season" (2016-17) is a four-disc Blu-ray, six-disc DVD set with all 20 episodes and the two-hour finale. The fight for order and control in Gotham is deadlier than ever with the introduction of cunning, new super-villains. With the Indian Hill fugitives on the loose, Jim Gordon takes matters into his own hands as a bounty hunter. While Gordon plays bounty hunter, Gotham City Police Department's Bullock and Barnes remain on the frontline in Gotham, fighting against crime and destruction in the monster-ridden city. All the while, a young Bruce Wayne discovers that there are still more secrets behind his parents' murder as he peels back the curtain on the infamous criminal organization known as the Court of Owls. On DVD, Blu-ray Disc, from Warner ... "NCIS: The Fourteenth Season" (2016-17) is a six-disc set with 24 episodes of the crime drama starring Mark Harmon as NCIS Special Agent Leroy Gibbs. From murder and espionage to terrorism and stolen submarines, NCIS (Naval Criminal Investigative Service) is more than just an action drama. With liberal doses of humor, it's a show that focuses on the sometimes complex and always amusing dynamics of a team forced to work together in
high-stress situations involving Navy or Marine Corps ties. Gibbs, a former Marine gunnery sergeant whose skills as an investigator are unmatched and a man of few words, leads the NCIS troupe. The team includes Special Agent Timothy McGee (Sean Murray), an MIT graduate with a brilliance for computers, and NCIS Agent Eleanor "Ellie" Bishop (Emily Wickersham), a mixture of analytic brilliance, fierce determination and idealism who specializes in international threat assessment and global preparation. The newest members to join the team include: NCIS Special Agent Nicholas "Nick" Tones (Wilmer Valderrama), who has spent most of his career on solo undercover assignments; NCIS Special Agent Alexandra "Alex" Quinn (Jennifer Esposito), a talented agent who left to be an instructor until Gibbs lured her back to the field and M16 Officer Clayton Reeves (Duane Henry), an international agent who's on loan to NCIS as a terror liaison during these complicated times. From CBS/Paramount ... "The Originals: The Complete Fourth Season" (2017) is a three-disc set with all 13 episodes. Season four begins on the fifth anniversary of the Mikaelson family's greatest defeat. Although Marcel Gerard has ushered in a new era of peace in the French Quarter, an army of unsired vampires has arrived seeking to bargain for the life of Marcel's infamous captive, the Original hybrid, Klaus. Meanwhile, the other Mikaelson siblings remain in an enchanted sleep Freya designed to keep them safe, buying Hayley time to find a cure for them – while also protecting her daughter, Hope. After a daring rescue, the Mikaelsons are reunited, only to find themselves faced with an even bigger threat: the revival of an ancient evil that has strong ties to their most vulnerable family member. On DVD, Blu-ray Disc from Warner.

Check out other August 29-September 4 DVD/Blu-ray releases and reviews at OnVideo.