New on DVD and Blu-ray Week of August 22 - August 28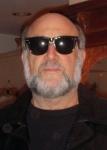 By Harley Lond - 08/22/17 at 02:14 AM CT
FROM THE BIG SCREEN:
Guardians of the Galaxy Vol. 2: The highly anticipated sequel to 2014's surprise blockbuster ups the ante for the Marvel characters known as the Guardians of the galaxy (Chris Pratt as Peter Quill/Star-Lord, Zoe Saldana as Gamora, Dave Bautista as Drax, Vin Diesel as the voice of Groot, and Bradley Cooper as Rocket); this time around the team travels the universe guarding batteries for an inter-dimensional being, fights new enemies, and unravels the mystery of half-human, half-alien Peter Quill's true
parentage. The uniqueness, cleverness and outright looniness of the original is hard to match here but director James Gunn gives it his all. The acting finds its happy groove, the special effects stay strong, and the storyline -- well, you really really have to suspend disbelief and let your mind wander along the convoluted path created by Gunn. It's a fun ride that, unlike other superhero outings, doesn't take itself too seriously -- which is its saving grace. "Guardians of the Galaxy Vol. 2
" took in more than $389 million at the domestic boxoffice, so you can bet your Celestial power there will be a second sequel. And, oh yeah, there's an Awesome Mixtape #2. Co-stars Michael Rooker, Karen Gillan, Pom Klementieff , Elizabeth Debicki, Chris Sullivan, Sean Gunn, Tommy Flanagan, Laura Haddock, Sylvester Stallone and Kurt Russell. Extras include "The Making of Guardians of the Galaxy Vol. 2," a four-part, behind-the-scenes look at the making of the film, done in the style of classic-rock album liner notes; "Visionary Intro" in which Gunn provides context on how he continues and expands the storylines; "Guardians Inferno Music Video" with David Hasselhoff and special guests in a galactic retro dance party; a gag reel; deleted scenes; and audio commentary with Gunn. From Disney.


THIS WEEK'S HIGHLIGHTS:

French film from the 1950s is well-represented this week with releases from Arrow Academy and The Criterion Collection. "The Love of a Woman
(L'amour d'une femme)" (1953) was the final feature of the great French filmmaker Jean Grémillon, concluding a string of classics that included such greats as "Remorques," "Lumière d'été" and "Pattes blanches." Marie, a young doctor, arrives on the island of Ushant to replace its retiring physician. She
experiences prejudice from the mostly male population, but also love in the form of engineer André. Starring Micheline Presle, whose impressive career has encompassed French, Italian and Hollywood cinema, and Massimo Girotti, best-known for his performance in Luchino Visconti's "Ossessione," "The Love of a Woman" is a sad, beautiful, romantic masterpiece. On Blu-ray/DVD Combo with original French mono audio (uncompressed LPCM on the Blu-ray). Extras include "In Search of Jean Grémillon," a feature-length documentary on the filmmaker from 1969, containing interviews with director René Clair, archivist Henri Langlois, actors Micheline Presle and Pierre Brasseur, and others, From Arrow Academy/MVD Entertainment ... The writer, actor, and director Sacha Guitry emerged from the theater to become one of France's best-known and most inventive filmmakers, and "La poison
" (1951) marked his first collaboration with another titan of the screen, the incomparably expressive Michel Simon. With Guitry's witty dialogue and fleet pacing, the black comedy is the quintessential depiction of a marriage gone sour: after 30 years together, a village gardener (Simon) and his wife (Germaine Reuver) find themselves contemplating how
to do away with each other, with the former even planning how he'll negotiate his eventual criminal trial. Inspired by Guitry's own post–World War II tangle with the law -- a wrongful charge of collaborationism -- "La poison" is a blithely caustic broadside against the French legal system and a society all too eager to capitalize on others' misfortunes. On DVD and Blu-ray, with new high-definition digital restoration, with uncompressed monaural soundtrack on the Blu-ray. From The Criterion Collection ... Also due this week from Criterion is "Sid & Nancy
" (1986), Alex Cox's reimagining of the crash-and-burn affair between punk's most notorious self-destructive poster children: Sex Pistols bassist Sid Vicious and his girlfriend, Nancy Spungen -- brought to visceral life by brilliant performances from Gary Oldman and Chloe Webb. Cox turns his anarchic filmmaking style on the explosive energy of the London punk scene and the degenerate streets of seventies New York, making for an eviscerating depiction of excess and addiction. Through the lens of cinematographer Roger Deakins, the imagery goes from swooning to grimy, and the film's bleakness is balanced with surreal humor and genuine tenderness, making for an affecting, music-fueled vision of doomed love. On DVD and Blu-ray, with new 4K digital restoration, with uncompressed stereo soundtrack on the Blu-ray; alternate 5.1 surround soundtrack, presented in DTS-HD Master Audio on the Blu-ray.


BUZZIN' THE 'B'S:

Cobbled together with loose change by George Romero's friends, "Effects
"
(2016) is a mesmerizing do-it-yourself horror movie starring Tom Savini ("Dawn of the Dead"), Joe Pilato ("Day of the Dead"), and John Harrison ("Tales From the Darkside: The Movie"). A group of coked-up filmmakers -- including Savini and Pilato -- gather in Pittsburgh to make a slasher called "Duped: The Snuff Movie." As filming begins and
"accidents" happen, it's clear that something isn't right. And no one can be trusted. Landing somewhere between Michael and Roberta Findlay's "Snuff" and a student film by John Carpenter, "Effects" is a meta-enhanced takedown on the philosophy of horror that doubles as a sleazy and terrifying movie on its own. A new 4K transfer from the only theatrical print in existence by the American Genre Film Archive (AGFA), a non-profit that preserves the legacy of genre films. On Blu-ray from MVD Entertainment Group ... In "Never Let Go
" (2015), starring Angela Dixon, Rami Nasr, Nigel Whitmey and Lisa Eichhorn, a single mother desperately searches for her missing child in a beautiful, but unfamiliar land, following an apparent abduction. Trusting no one, and stopping at nothing, as she weaves her way through the murky backstreets and barren landscapes, now implicated in the murder of a seemingly innocent man, her connections back in the US begin to reveal that there is much more at stake than first meets the eye. From Sony ... In "Kill Switch
" (2017), starring Dan Stevens, Bérénice Marlohe and Charity Wakefield, set in the near future, a physicist's experiment to harness unlimited energy goes wrong. Chased by drones and soldiers, pilot Will Porter must race through an imploding world and retrieve the Redivider box to save his family -- and all of humanity. On DVD, Blu-ray from Lionsgate.


FOREIGN FILMS:

In "A Blast
" (2014 -- Greece), Maria (Angeliki Papoulia, who came to prominence with her role in the acclaimed "Dogtooth") started her adult life with the best of intentions. But
10 years after, no matter where she looks, her world is cracking. Greece's ongoing financial crisis has forced people everywhere to reevaluate their expectations of the world, and she's having none of that. Unwilling to reconcile with a life of unreturned care, lost dignity and a broken-down desire to live, Maria wants out, attacking her past, the people she loves, her country and the perception of her sex in a relentless battle to find truth, both in her and around her. Once she was a caring mother, a loving wife, a responsible daughter. Now she has gone rogue. The sophomore feature from Greek director Syllas Tzoumerkas ("Homecoming"), the festival favorite drama was nominated for Best Film at the Hellenic Film Academy Awards and the Sarajevo Film Festival, as well as the New Director's Showcase Award at the Seattle International Film Festival. From IndiePix.


SPECIAL INTEREST:

More than 25 years after "Paris Is Burning" introduced the art of voguing to the world, the eye-opening documentary "Kiki
" (2016) revisits New York City's thriving underground ballroom scene. It's a larger-than-life world in which LGBTQ youths of color are empowered by staging elaborate dance competitions that showcase their dynamic choreography, fabulous costumes and fierce attitude. It's also a safe haven for struggling, at-risk teens who find acceptance, support and friendship within the Kiki community. Granted intimate access to the scene, filmmaker Sara Jordenö introduces viewers to some of Kiki culture's most prominent personalities, going beyond the glamour of the balls to highlight the serious challenges facing queer black and Latino young people. From IFC Films.


FROM TV TO DVD:

"Ash vs Evil Dead: Season 2" (2016) is the continuation of the "Evil Dead" franchise. The hero of the three films, Ash, has spent the last 30 years avoiding responsibility, maturity and the terrors of the Evil Dead until a Deadite plague threatens to destroy all of mankind and he becomes mankind's only hope. Loaded with the same twisted humor and gory kill scenes fans of the franchise are used to, "Ash vs Evil Dead: Season 2" continues the chainsaw-slicing, shotgun-blasting fun from the first season. Stars Bruce Campbell, Lucy Lawless, Ray Santiago, Dana DeLorenzo, as well as this season's introduction of Lee Majors as Ash's father. On DVD, Blu-ray Disc from Lionsgate ...
"Blue Bloods: The Seventh Season" (2016-17) is a six-disc set with 22 episodes. Featuring an all-star cast including Tom Selleck, Donnie Wahlberg, Bridget Moynahan and Will Estes, the Reagan family delivers justice once again in this drama about a multigenerational family of cops dedicated to New York City law enforcement. Frank Reagan (Selleck) is the New York Police Commissioner and heads both the police force and the Reagan brood. He runs his department as diplomatically as he runs his family, even when dealing with the politics that plagued his unapologetically bold father, Henry (Len Cariou), during his stint as Chief. A source of pride and concern for Frank is his eldest son, Danny (Wahlberg), a seasoned detective, family man and Iraq War vet who on occasion uses dubious tactics to solve cases with his partner, Detective Maria Baez (Marisa Ramirez). The Reagan women in the family include Erin (Moynahan), a New York Assistant D.A. who also serves as the legal compass for her siblings and father, as well as a single parent to her teenage daughter, Nicky (Sami Gayle); and Linda (Amy Carlson), Danny's supportive wife. Jamie (Estes) is the youngest Reagan, a Harvard Law graduate and the family's "golden boy." Unable to deny the family tradition, Jamie decided to give up a lucrative future in law and follow in the family footsteps as a cop. He's found a friend and ally in Eddie (Vanessa Ray), his young and eager female partner, who keeps him on his toes, but has very different reasons than the Reagans for joining the police force. From CBS/Paramount ... "Lucifer: The Complete Second Season" (2016-17) is a three-disc set with all 18 episodes. In Season Two, Lucifer Morningstar and LAPD Detective Chloe Decker are back solving murders on L.A.'s white-hot streets, with their relationship growing deeper, closer, and more awkward for them both. To add fuel to the fire, Lucifer's mum, Charlotte, escapes Hell, bringing along a ton of
emotional baggage: Now Lucifer and his angel brother, Amenadiel — with whom Lucifer has serious sibling issues — must work together to deal with mommy dearest. Meanwhile, Dr. Linda, therapist and confidante to Lucifer, Amenadiel and Maze, is having a devil of a time doling out some of the most bizarre advice ever. Tensions (including the sexual kind) are sizzling. On DVD, Blu-ray Disc from Warner ... "Supergirl: The Complete Second Season" (2016-17 is a five-disc DVD, four-disc Blu-ray set with all 22 episodes. Having left the safety of being Cat Grant's assistant at Catco Worldwide Media in order to figure out what she really wants to do, Kara Danvers continues to work with Hank Henshaw aka Martian Manhunter and her adoptive sister Alex at the DEO as Supergirl -- protecting the citizens of National City and searching for her missing father Jeremiah and the secret research lab Cadmus. Along the way, she will team up with her Kryptonian cousin Kal El – aka Superman -- to battle new Super-Villains both terrestrial and extraterrestrial. On DVD, Blu-ray Disc from Warner ... "The Walking Dead: The Complete Seventh Season" (2016-17) is a five-disc set with all 16 episodes. In season seven, Rick and his group's world becomes even more brutal due to Negan's deadly example of what happens if they don't live under his rules. Everyone must begin again. On DVD, Blu-ray Disc from Lionsgate.

Check out other August 22-August 28 DVD/Blu-ray releases and reviews at OnVideo.