New on DVD and Blu-ray Week of August 15 - August 21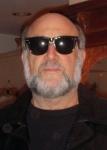 By Harley Lond - 08/15/17 at 02:58 AM CT
FROM THE BIG SCREEN:

"Alien: Covenant": Ridley Scott returns to the universe he created with a new chapter in his groundbreaking Alien franchise; this edition is another prequel to the original "Alien," situated between "Prometheus" and the original. In the year 2104, 11 years after the Prometheus discovered alien life, the crew of the colony ship Covenant, bound for a remote planet on the far side of the galaxy, and carrying over 2000 colonists and a thousand human embryos, is damaged by a stellar neutrino burst and lands on an
unchartered planet. Unknown to the crew, the planet is not only a breeding ground for neomorphs and xenomorphs (pre-Aliens) but also home to David, the android who survived the Prometheus mission. The crew must fight off the fledgling Aliens as well as David, who has come to the decision that humans are a dying breed and should not be allowed to colonize the galaxy. For fans of the Alien franchise, the film ties together some loose ends left hanging after the end of "Prometheus" (who created the Aliens, what happened to the human-like Engineers who, most likely, were forerunners to humankind) but also raised more questions about the Alien timeline. Still, this is a worthy addition to the franchise, with great "close-quarters" terror, visual design, and acting, with Michael Fassbender's dual performance as androids and Katherine Waterston's Ripley-like role standing out. The film also stars Billy Crudup, Danny McBride and Demián Bichir. Extras include commentary by Scott; 12 deleted and extended scenes; "Master Class: Ridley Scott" documentary on the making of "Alien: Covenant
"; crew fear tests; and eight short behind-the-scenes featurettes. From Fox.

Also due this week: "Everything, Everything
," the unlikely love story of Maddy, a smart, curious and imaginative 18-year-old who, due to an illness, cannot leave the protection of the hermetically sealed environment within her house, and Olly, the boy next door who won't let that stop them. Stars Amandla Stenberg, Nick Robinson, Ana de la Reguera, and Anika Noni Rose. From MGM/Warner ... "How to Be a Latin Lover
," about an aging Latin lover (Eugenio Derbez) who is suddenly dumped by the older woman he married for money, and has to move in with his estranged sister Sara (Salma Hayek) and her 10-year-old son, Hugo (Raphae Alejandro). From Lionsgate ... and "The Wall
," a deadly psychological thriller that follows two soldiers pinned down by an Iraqi sniper, with nothing but a crumbling wall between them. Their fight becomes as much a battle of will and wits as it is of lethally accurate marksmanship. Stars Aron Taylor-Johnson, John Cena and Laith Nakli. From Lionsgate.


THIS WEEK'S HIGHLIGHTS:

There's two worthy films from the 1980s due this week from The Criterion Collection: The inimitable comic team of Walter Matthau and Glenda Jackson star in "Hopscotch
" (1980), a nimble tale of international intrigue from master British filmmaker Ronald Neame. Based on Brian Garfield's best-selling novel, the blithe thriller centers on Miles
Kendig (Matthau), a disillusioned retired CIA agent who, with the help of a chic and savvy Viennese widow (Jackson), threatens to publish his memoirs and expose the innermost secrets of every major intelligence agency in the world. Despite being in major hot water with his former colleagues, Kendig refuses to get in line -- he's having too much fun. Set to the sounds of Mozart, this lighthearted sendup of the paranoid dramas of its era is an expertly crafted, singular take on the spy movie. On DVD and Blu-ray, with new 2K digital restoration, with uncompressed monaural soundtrack on the Blu-ray ... A slow-burning depiction of economic degradation in Thatcher's England, Mike Leigh's "Meantime
" (1984) was the culmination of the writer-director's pioneering work in television and became his breakthrough theatrical release.
Unemployment is rampant in London's working-class East End, where a middle-aged couple and their two sons languish in a claustrophobic public housing flat. As the brothers (Phil Daniels and Tim Roth) grow increasingly disaffected, Leigh punctuates the grinding boredom of their daily existence with tense encounters, including with a priggish aunt (Marion Bailey) who has managed to become middle-class and a blithering skinhead on the verge of psychosis (a scene-stealing Gary Oldman, in his first major role). Informed by Leigh's now trademark improvisational process and propelled by the lurching rhythms of its Beckett-like dialogue, " Meantime" is an unrelenting, often blisteringly funny look at life on the dole. On DVD and Blu-ray, with new, restored 2K digital transfer, supervised by cinematographer Roger Pratt and director Mike Leigh, with uncompressed monaural soundtrack on the Blu-ray.


BUZZIN' THE 'B'S:

In "Once Upon a Time in Venice
" (2016), starring Bruce Willis, John Goodman, Jason Momoa, Famke Janssen and Thomas Middleditch, Willis plays Venice Beach P.I. Steve Ford, a detective who's good with the ladies, bad with the punches, and wild about his dog,
Buddy. But when his beloved pet is stolen by local thugs, Steve makes a questionable alliance with their devious leader, Spyder (Jason Momoa). Teaming up with his best friend (John Goodman), Steve pulls out the big guns in search of Spyder's stolen cocaine and cash in order to set things straight and get Buddy back where he belongs. On DVD, Blu-ray/DVD Combo from RLJ Entertainment ... "Hickok
" (2017), starring Luke Hemsworth, Trace Adkins, Kris Kristofferson and Bruce Dern, is the story of the West's most notorious gunslinger and his road to redemption. This Western finds the infamous, hard-drinking outlaw (Hemsworth) in 1870's Abilene, Kansas, seeking to start a new life. Captivated by Wild Bill's unparalleled gun skills, the mayor, George Knox (Kristofferson), quickly ropes him in as the town marshal. Recognizing the need to clamp down on the wildest cow-town in the west, Hickok soon finds himself at the center of a controversial ordinance while dispensing his own brand of
frontier justice. His attempts to protect Abilene, however, are quickly challenged by a band of outlaws led by powerful saloon owner, Phil Poe (Adkins). And when Poe places a bounty on Wild Bill's head, the marshal, with the help of outlaw-turned-lawman John Wesley Hardin, makes a stand for Abilene and his new life, while putting his reputation as the fastest draw in the west on the line. On DVD, 4K Ultra HD/Blu-ray Combo, from Cinedigm ... "Chuck
" (2017), starring Liev Schreiber, Naomi Watts, Ron Perlman, Jim Gaffigan and Elisabeth Moss, is the story of the pride of Bayonne, New Jersey, a man who went 15 rounds in the ring with Muhammad Ali, and the real life inspiration for Rocky Balboa. But before all that, Chuck Wepner (Schreiber) was a liquor salesman and father with a modest prizefighting career whose life changed overnight when, in 1975, he was chosen to take on The Greatest in a highly publicized title match. It's the beginning of a wild ride through the exhilarating highs and humbling lows of sudden fame—but what happens when
your 15 minutes in the spotlight are up? On DVD, Blu-ray Disc, from Paramount ... In "Bluebeard
" (2017 -- South Korea), starring Cho Jin-woong, Kim Dae-myung and Shin Gu, a doctor learns a murderous secret from a sedated patient and finds himself in the middle of an unsolved serial murder case. As dismembered bodies start showing up close to home, the doctor realizes he must solve the riddle before the killer realizes what he may know. On Blu-ray/DVD Combo from Well Go USA ... in "Union Furnace" (2015), starring Mike Dwyer, Keith David, Katie Keene and Seth Hammond, a petty car thief in a small Southern Ohio town gets involved in an underground game of life and death. Small-town crook Cody (Dwyer) was at the end of his rope when a mysterious stranger offered him the chance of his life. There was just one catch -- in this game he would have to wager everything, including his life. Cody finds himself trapped amongst a band of outsiders and misfits -- all fighting for their lives and a slice of the American dream. Fueled by a horde of masked sadists, Cody and the others will win a fortune or die a brutal death. On DVD, Blu-ray Disc, from Metropol Pictures.


ON THE INDIE FRONT:

The Taiwanese-U.S. dramedy "Baby Steps
" (2017), starring Grace Guei, Michael Adam Hamilton and Barney Cheng, is an homage to Ang Lee's cross-cultural classic "The Wedding Banquet," including an Asian-Caucasian gay couple, the meddlesome mother and the never-ending quest for a grandchild. But this time around, director Barney Cheng (who also co-
stars and writes) tells the story largely from the perspective of the mother (Guei) and adds a modern spin: surrogacy. Danny, a Taiwanese-American man, and his partner Tate, long to have a baby, but the complex world of international surrogacy is further complicated by Danny's well-meaning but extremely meddlesome Ma who wants to control every aspect of the process all the way from Taipei. It's an adventure that takes mother and son all over the world, including Taipei, Bangkok, Mumbai and Los Angeles. It's a coming-out story - not only of a gay man, but also a mother struggling to be part of her son's life. On DVD, Blu-ray Disc from Gravitas Ventures ... "The Lonely Italian
" (2016), starring Domenico Nesci and Mark Chuakay, is a hybrid documentary/narrative comedy about one man's quest to find love. It's the real-life journey of a young Italian man, Italian radio and TV star Domenico Nesci, who joins
virtually every online dating site in America (no matter how ridiculous, from mainstream to fringe, including "Farmer's Only," "JDate," "Black Singles," and "Date Me Date My Pet") trying to find love in the modern age. All he had was an accent, an iPhone, and a dream ... From Lumiere Lab/Random Media ... In "Face 2 Face
" (2016), starring Daniela Bobadilla, Daniel Amerma and Kevin McCorkle, a teenage outcast reaches out to his childhood friend via a series of video chats, but finds that behind the veneer of popularity and a seemingly perfect life, she hides a disturbing secret. A coming-of-age dramedy told through the brutally honest lens of a video chat. Written by brothers Matt and Aaron Toronto, and directed by Matt, this compelling, often lighthearted, drama -- winner of The Brian Hendricks Award for Innovation at the Edmonton Int'l Film Festival -- is ultimately about true friendship and compassion in the face of life's many wrinkles. From Candy Factory Films.


FOREIGN FILMS:

Drawing deeper than ever on his personal memories and experiences, award-winning filmmaker Hirokazu Kore-eda ("Our Little Sister", "Still Walking," "Nobody Knows") returns with "After the Storm
" (2016 -- Japan), a powerful story of family ties and expectations. When a typhoon strikes, Ryota (Hiroshi Abe), a failed writer and third-
rate detective, unexpectedly spends the night together with his son, ex-wife (Yoko Maki) and aging mother (legendary actress Kirin Kiki), allowing the estranged family the opportunity to believe in each other once again. On DVD, Blu-ray Disc from Film Movement ... "Free and Easy
" (2017 -- Chinas), starring Xu Gang and Zhiyong Zhang, is acclaimed Chinese director Geng Jun's portrayal of an absurd story set in a fictitious town. A crook visits a gloomy, snowbound village in northeast China bringing "magic" soap used to incapacitate his victims so that, while unconscious, he can rob them. He encounters a religious Christian man who is intent on re-uniting with his missing mother, a fake monk who uses his disguise to con people into donating to his "temple," a forest ranger pursuing the thief who is stealing his trees, and the two police officers who are trying to catch the corrupt "soap salesman" who have -- literally -- no clue. In the midst of all of this, a murder takes place. This group of grifters suspects and scams each other while hugging, caring and chilling. On DVD, Blu-ray Disc from FilmRise.


FOR THE FAMILY:

"Revolting Rhymes" (2017) takes classic fairy tales and mixes them together with a
mischievous twist. Produced by award-wining company Magic Light Pictures the animations are based on the extraordinary book written by Roald Dahl and illustrated by Quentin Blake. Part One – Snow White, Red Riding Hood and Three Little Pigs: Snow White and Red Riding Hood become lifelong friends as Snow White takes on the might of the wicked Queen, whilst Red is called home to deal with a pair of hungry wolves -- one
who's eaten her grandma and then dressed in her clothes, while the other can't help himself from eating some unsuspecting pigs. Part Two – Cinderella and Jack and the Beanstalk: Jack grows up with his heart set on next-door neighbor Cindy. She has her eye turned by the eligible Prince at the ball, and Jack gets distracted by a giant beanstalk at the bottom of his garden. Will they find true love? From Public Media Distribution ... In "The Powerpuff Girls: The Last Donnycorn" (2016), join pint-sized superhero sisters Blossom, Bubbles and Buttercup in 12 episodes from the Emmy-nominated Cartoon Network hit series' first and second season. Once again, the day is saved by the cutest, evil-busting crime fighters, the Powerpuff Girls! Blossom, Bubbles and Buttercup take on all types of troublemakers, from ferocious fortune-tellers to yucky yetis and of course mixed-up monkeys named Mojo Jojo. Luckily for the city of Townsville, the three sisters always manage to tap into the power of
teamwork to topple evildoers. From Warner ... In "Treasure Hounds" (2017), starring Norm MacDonald, Jessie Fraser and Valin Shinyei, young Jack, moving into his late grandfather's house,inherits the old man's dog, Skipper (MacDonald)-- who can talk. With the sassy pooch's help, Jack learns that Grandpa left a priceless Spanish treasure hidden somewhere in the town. Jack joins forces with a trio of clever neighbor kids — a goth girl, a socialite, and a jokester—to find the valuable booty, with Skipper leading the way. But can they outrun the brazen, bumbling thieves that will stop at nothing to seize the prize for themselves? Awarded the Dove Family Seal of Approval. From Lionsgate ... "DC's Legends of Tomorrow: The Complete Second Season" (2017) is a three-disc set with all 17 episodes of The CW series. Season Two of the Super Hero team-up series enlists both a league and a legion of new characters to join the legendary crew of the Waverider. Charged with protecting the timeline from temporal aberrations -- changes to history that spawn potentially catastrophic consequences – the Legends reassemble with the addition of historian Nate Heywood (aka Citizen Steel) and Justice Society of America member Amaya Jiwe (aka Vixen). And yet, for every force of good, there is an opposing force of darkness. In Season Two, the Legends of Tomorrow face off against the first ever team of DC Super-Villains: the Legion of Doom, including Malcolm Merlyn, Damien Darhk, Captain Cold and the Reverse Flash. On DVD, Blu-ray Disc, from Warner.


SPECIAL INTEREST:

"First Daughter and the Black Snake" (2017): Winona LaDuke believes Big Oil is the black snake predicted in indigenous prophecy to bring the earth's destruction. When proposed new oil pipelines threaten sacred wild rice lakes, Winona dreams of organizing a spiritual ride, guiding her horse against the current of oil "because a horse can kill a snake." The "Prophecy of the 7th Fire" says a "black snake" will bring destruction to the earth. We will have a choice of two paths. One is scorched and one is green. For Winona (Ojibwe for "first daughter"), the "black snake" is oil trains and pipelines. When she learns that Canadian-owned Enbridge plans to route a new pipeline through land granted to her tribe in an 1855 Treaty, she and her community spring into action to save the sacred wild rice lakes and preserve their traditional way of life. From Virgil Films ... "Roaring Abyss" (2017 -- Ethiopia): In a country brimming with diversity -- 80 different languages and cultures and an estimated 100 million people calling Ethiopia home, this documentary looks to the universal language of music to bring to light the distinctive sounds of a country in the throes of change. Known for its distinctive genre of Ethio-Jazz, a blend of western musical sounds, Armenian introduced brass instruments, and Ethiopia's traditional folk and religious music, Ethiopia's music scene is incredibly diverse. Yet, this musical diversity, which has evolved over generations, is increasingly being pushed aside by electronics and popular culture. To best capture the inimitable sounds of traditional Ethiopian music, for two years, director Quino Piñero and his team of audio ethnographers traveled across the mountains, deserts and forests to find and record the last interpreters of this unique musical culture and their stories. And the result is an incredible voyage of discovery that is both deeply moving and spiritual. Full of field recordings of all forms of traditional music -- from wind orchestras from the time of Emperor Haile Selassie to the Azmari, the Ethiopian equivalent of European bands -- the music's ancient past reverberates and bounces off the traditional instruments played, such as the Krar (a five or six stringed lyre), Washint (type of flute), Masenqo (single stringed bowed lute) and Kebero (double headed drum with animal skin stretched over making it a membranophone). From IndiePix Films.


FROM TV TO DVD:

"Billions: Season Two" (2017)is a four-disc set with all 12 episodes of the Showtime Original Series that chronicles a power struggle between a rich hedge fund manager (Damian Lewis) and a hard-charging U.S. Attorney (Paul Giamatti) who probes the billionaire's fiances. After being deftly outplayed, brilliant hedge fund king Bobby "Axe" Axelrod is upping his game and using his considerable resources to exact revenge on
ruthless U.S. Attorney Chuck Rhoades. Axe's aggressive move sends Chuck reeling as he finds himself under investigation, forced to scramble to hang on to his Office and his family. But the embattled prosecutor still has some tricks up his sleeve and it's not long before Axe learns that money can't buy everything ... or everyone. The series also stars Maggie Siff and Malin Akerman. From Showtime/Paramount ... "The Blacklist: Season Four" (2016-17) includes all 22 episodes. A new FBI profiler, Elizabeth Keen (Megan Boone), has her entire life uprooted when a mysterious criminal, Raymond Reddington (James Spader), who has eluded capture for decades, turns himself in and insists on speaking only to her. In this season, Liz works to resolve the mystery of her lost childhood, but every day without the truth holds more danger for her and her family. Meanwhile, the Task Force reels from Liz's resurrection and friendships are fractured. Betrayed by those closest to him, Reddington's specific moral code demands justice, all the while battling an army of new and unexpected blacklisters. On DVD, Blu-ray Disc from Sony ...
"Britney Ever After" (2016), starring Natasha Bassett, Nicole Othat follows the tumultuous story of pop icon Britney Spears: from humble beginnings on the Mickey Mouse Club, to her rise to fame, her fall from grace, and eventual triumphant resurrection via sold-out performances in Las Vegas. On DVD from Lionsgate ... "Dominion Creek, Series 2" (2017) is a two-disc set with four episodes. Known as "An Klondike" in Ireland and winner of four Irish Film and TV Awards for Series 1, including Best Drama, Lead Actor and Script, the four-part Series 2 stars Owen McDonnell, Seán T.Ó Meallaigh, and Dara Devaney as the Connolly brothers; three Irish emigrants seeking riches in the American Gold Rush. In this season, as the Connolly Brothers continue to grow their influence in Dominion Creek, two new arrivals into town are set to change everything. The storylines and characters draw from historical accounts and are inspired by real life tales of people who experienced the Klondike Gold Rush in the 1890s. From Acorn Media ... "800 Words, Season 2, Part 2" (2017) of the heartwarming Aussie-Kiwi dramedy continues the saga of George Turner (Erik Thomson), a recently widowed father who quits his job as a popular 800 word columnist for a top
selling Sydney newspaper, who looks to make a new home for himself and his family in a strangely beautiful and quirky New Zealand coastal town. Two-disc DVD with all eight episodes. From Acorn Media ... In "Murdoch Mysteries: Season 10" (2016-17), Yannick Bisson stars as Detective William Murdoch, a methodical and dashing detective who solves crimes in the early 1900s in Toronto, using radical new forensic techniques like fingerprinting, ultraviolet light, and trace evidence to solve some of the city's most gruesome murders. In Season 10, with all 18 episodes, Dr. Julia Ogden (Hélène Joy) deals with post-traumatic stress from her near-death experience; Constable Crabtree (Jonny Harris) faces relationship problems; Inspector Brackenreid (Thomas Craig) gets caught up with a passion for soccer; and morgue attendant Rebecca James (Mouna Traoré) determinedly pursues her medical education. As Murdoch and his team face murdered debutantes and cutthroat athletes amid historical events like the Great Toronto Fire of 1904, old enemies come back to haunt them. Along the way, they encounter some of the greatest minds of the time, including horror author H.P. Lovecraft and inventor Reginald Fessenden. Five-disc DVD, four-disc Blu-ray from Acorn Media ...
In "NCIS: New Orleans - The Third Season" (2016), a spin-off of NCIS (2003) set in the Crescent City, Special Agent Dwayne Pride, aka "King" (Scott Bakula) leads the team as they investigate criminal cases that affect military personnel. Working alongside Pride is Special Agent Christopher Lasalle (Lucas Black). Series regulars Bakula, Black, CCH Pounder, Shalita Grant, Rob Kerkovich and Daryl Mitchell are joined by series newcomer Vanessa Ferlito. The third season also features a special NCIS crossover episode with appearances by cast members Mark Harmon, Sean Murray and Wilmer Valderrama. From CBS/Paramount ... "Riverdale: The Complete First Season" (2017) is a three-disc set with all 13 episodes. Based on the characters from Archie Comics, "Riverdale" gives a subversive take on small-town life.
Things aren't always what you expect in Riverdale. As a new school year begins, the town is reeling from the tragic death of high school golden boy Jason Blossom. The summer's events made all-American teen Archie Andrews realize that he wants to pursue a career in music, but his fractured friendship with Jughead Jones, and Josie McCoy's focus on her own band leaves Archie without a mentor. Meanwhile, girl-next-door Betty Cooper is not ready to reveal her true feelings for Archie, and new student, Veronica Lodge, has an undeniable spark with Betty's crush. And then there's Cheryl Blossom, Riverdale's queen bee, who stirs up trouble amongst Archie, Betty and Veronica. But is Cheryl hiding something about the mysterious death of her twin brother, Jason? Riverdale may look like a quiet, sleepy town, but there's so much more to the story. On DVD, Blu-ray Disc, from Warner.

Check out other August 15-August 21 DVD/Blu-ray releases and reviews at OnVideo.