New on DVD and Blu-ray Week of August 8 - August 14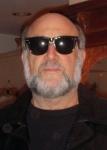 By Harley Lond - 08/08/17 at 02:37 AM CT
FROM THE BIG SCREEN:
Three theatrical under-performers make their way to home video shelves this week: Director Guy Ritchie's reimagining of the King Arthur legend, "King Arthur: Legend of the Sword," in which Arthur's father is murdered, his uncle seizes the crown and, robbed of his birthright and with no idea who he truly is, he comes up the hard way in the back alleys of the city. Until he pulls the sword from the stone, that is, and his life is
turned upside down. Stars Charlie Hunnam, Jude Law, Astrid Berges-Frisbey, Djimon Hounsou, Aidan Gillen and Eric Bana. King Arthur: Legend of the Sword
didn't arrive in time for a more in-depth review. From Warner ... "Diary of a Wimpy Kid 4: The Long Haul
" is another in the popular Wimpy Kid franchise. Here a family road trip to visit grandma on her 90th birthday goes awry when Greg comes up with one of his wacky schemes. Stars David Bowers. Stars: Jason Ian Drucker,Charlie Wright, Owen Asztalos, Tom Everett Scott and Alicia Silverstone. From Fox ... In the comedy "Snatched
," impetuous dreamer Emily Middleton (Amy Schumer) persuades her ultra-cautious mother, Linda (Goldie Hawn), to travel with her after her boyfriend dumps her on the eve of their exotic vacation. The vacation-from-hell co-stars Joan Cusack, Ike Barinholtz, Wanda Sykes and Christopher Meloni. From Fox.


THIS WEEK'S HIGHLIGHTS:

There's plenty of collectible DVDs, Blu-rays and sets this week, listed here in alphabetical order:

Michael Curtiz brings a master skipper's hand to the helm of the thriller "The Breaking Point
" (1950), Hollywood's second crack at Ernest Hemingway's "To Have and Have Not." John Garfield stars as Harry Morgan, an honest charter-boat captain who, facing hard times, takes on dangerous cargo to save his boat, support his family, and preserve his dignity. Left in the lurch by a freeloading passenger, Harry starts to entertain the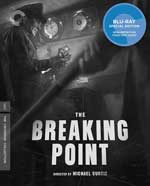 criminal propositions of a sleazy lawyer (Wallace Ford), as well as the playful come-ons of a cheeky blonde (Patricia Neal), making a series of compromises that stretch his morality -- and his marriage -- farther than he'll admit. Hewing closer to Hemingway's novel than Howard Hawks's Bogart-Bacall vehicle, "The Breaking Point" charts a course through daylight noir and working-class tragedy, guided by Curtiz's effortless visual fluency and a stoic, career-capping performance from Garfield. On DVD and Blu-ray, with new 2K digital restoration, with uncompressed monaural soundtrack on the Blu-ray, from The Criterion Collection ... In the seven-time Oscar-nominated "Fargo
" (here in a
20th Anniversary Edition Steelbook) (1996), things go terribly awry when small-time Minnesota car salesman Jerry Lundegaard (William H. Macy) hires two thugs (Steve Buscemi and Peter Stormare) to kidnap his wife so he can collect the ransom from his wealthy father-in-law. Once people start dying, the very chipper and very pregnant Police Chief Marge Gunderson (Frances McDormand) takes the case. Is she up for this challenge? You betcha. Limited to 10,000 copies. On Blu-ray Disc from Shout! Factory/Shout Select ... The "John Wayne Double Feature
" is a two-disc collection featuring "Rio Lobo" (1970) and "Big Jake" (1971), two of the iconic star's most beloved films. Directed by Howard Hawks, the Civil War adventure "Rio Lobo" stars Wayne as Cord McNally, a Union leader on the hunt for the Confederate men who betrayed his unit while they were protecting a gold shipment. After learning the raiders had help from the inside, McNally vows to uncover the two traitors within his troop. Jorge Rivero, Jack Elam and Victor French also star. In "Big Jake," Wayne teams up with his real-life son, Patrick Wayne, and the incomparable Maureen O'Hara, to lead the search for
his kidnapped grandson and the ruthless outlaw John Fain (Richard Boone). The aging gunfighter sets off to deliver the ransom to his grandson's kidnappers, but has little intention of handing it over without a good fight. On DVD, Blu-ray Disc from Paramount ... One of the most wildly popular horror movies of all-time, Stuart Gordon's enduring splatter-comedy classic "Re-Animator
" (1985) returns to Blu-ray in a stunning restoration packed with special features. When medical student Dean Cain advertises for a roommate, he soon finds one in the form of Dr. Herbert West. Initially a little eccentric, it soon becomes clear that West entertains some seriously outlandish theories -- specifically, the possibility of re-animating the dead. It's not long before Dean finds himself under West's influence, and embroiled in a
series of ghoulish experiments that threaten to go wildly out of control. Based on H.P. Lovecraft's classic terror tale "Herbert West – Reanimator" and featuring a standout performance from Jeffrey Combs as the deliciously deranged West, "Re-Animator" remains the ground-zero of '80s splatter mayhem and one of the genre's finest hours. The Limited Edition Blu-ray features a 4K restoration of the Unrated (86 minutes) and Integral versions (105 minutes) of the film, in original Stereo 2.0 and 5.1 Audio, with Digipak packaging featuring newly commissioned artwork by Justin Erickson. From Arrow Video/MVD Entertainment ... After over a decade in the wilderness following his firing from Nikkatsu for "Branded to Kill" (1967), maverick director Seijun Suzuki returned with a vengeance with "Seijun Suzuki's The Taisho Trilogy
Limited Edition," his critically-praised tryptic of cryptic supernatural dramas set during the liberal enlightenment of Japan's Taisho Era (1912-26). In the multiple Japanese Academy Award-winning "Zigeunerweisen" (1980), two intellectuals and former colleagues from military academy involve their wives in a series
of dangerous sexual games. In "Kageroza" (1981), a playwright is drawn like a moth to a flame to a mysterious beauty who might be a ghost, while "Yumeji" (1991) imagines the real-life painter-poet Takehisa Yumeji's encounter with a beautiful widow with a dark past. Presented together on Blu-ray for the first time outside of Japan, the films in the Taisho Trilogy are considered Suzuki's masterpieces in his homeland. Presenting a dramatic turn from more his familiar tales of cops, gangsters and unruly youth, these surrealistic psychological puzzles drip with a lush exoticism, distinctively capturing the pandemonium of a bygone age of decadence and excess, when Western ideas, fashions, technologies and art fused into everyday aspect of Japanese life. From Arrow Academy/MVD Entertainment.


BUZZIN' THE 'B'S:

In "The Transfiguration
" (2016), an official selection at the Cannes Film Festival, writer-director Michael O'Shea's debut feature follows troubled teen Milo who hides behind his fascination with vampire lore. When he meets the equally alienated Sophie, the two form a bond that begins to challenge Milo's
dark obsession, blurring his fantasy into reality. A chilling portrait of violence, "The Transfiguration" is an atmospheric thriller set against the grit of New York City. Stars Eric Ruffin, Chloe Levine. From Strand Releasing ... "The Dinner
" (2017), starring Richard Gere, Laura Linney, Steve Coogan, Chloë Sevigny and Rebecca Hall, is a dark psychological thriller about how far parents will go to protect their children. Two estranged brothers and their wives meet at a restaurant to discuss a dark crime committed by their sons. With their involvement still a secret, they must decide how far they'll go
to protect the ones they love. On DVD, Blu-ray Disc from Lionsgate ... In "Kung Fu Yoga
" (2017 -- China), starring Jackie Chan, Disha Patani, Amyra Dastur, Aarif Rahma and Sonu Sood, Jack (Chan), a world-renowned archaeology professor, and his team are on a grand quest to locate a lost ancient Indian treasure when they are ambushed by a team of mercenaries and left for dead. Using his vast knowledge of history and kung fu, Jack leads his team on a race around the world to beat the mercenaries to the treasure and save an ancient culture in this breakneck action-comedy that reunites Chan with acclaimed director Stanley Tong ("Rumble in the Bronx," "Supercop"). On DVD, Blu-ray Disc from Well Go USA ... In "The Hunter's Prayer
" (2017), starring
Sam Worthington, Odeya Rush, Allen Leech, Amy Landecker and Veronica Echegui, Lucas (Worthington) is a solitary assassin hired to kill a young woman, Ella (Rush). When he can't bring himself to pull the trigger the plan falls apart, setting in motion a twisted game of cat and mouse. Now both are marked for death and forced to form an uneasy alliance. Relentlessly pursued across Europe, their only hope for survival is to expose those responsible for brutally murdering Ella's family and bring them to justice. On DVD, Blu-ray Disc from Lionsgate ... Set during WWII, the thriller "The Exception
"

(2016) follows German officer Captain Stefan Brandt (Jai Courtney) as he goes on a mission to investigate exiled German monarch Kaiser Wilhelm II (Christopher Plummer). The Kaiser lives in a secluded mansion in the Netherlands, and as Germany is taking over Holland, the country's authorities are concerned that Dutch spies may be watching the Kaiser. As Brandt begins to infiltrate the Kaiser's life in search of clues, he finds himself drawn into an unexpected and passionate romance with Mieke (Lily James), one of the Kaiser's maids whom Brandt soon discovers is secretly Jewish. On DVD, Blu-ray Disc from Lionsgate ... In "Charlotte
" (2017), starring James Andrew Lee, Jack Schaefer and Dan Dowding, a teenage girl is babysitting at a new house, when she's accosted by a vicious doll. In bondage, she's forced to watch terrifying stories on the television, magically controlled by the unfriendly toy ... and
each story gets graver than the previous one. From Synergetic Distribution ... In "Diamond Cartel
" (2017), starring Armand Assante, Karlygash Mukhamedzhanova, Olivier Gruner, Peter O'Toole, Michael Madsen and Bolo Yeung, the charismatic and ruthless Mussa makes a deal to purchase the Star of East Diamond from the Hong-Kong triad crime boss Mr. Lo -- but not before being robbed via an inside job by his own people, former lover Aliya and her new man. Aliya's former love interest and Mussa henchman gets involved, and when Mussa's men track them down, the couple have to fight for their lives. From Cleopatra Entertainment ... New to Blu-ray this week are "Teen Wolf
(Collector's Edition)" (1985), starring Michael J Fox, in a new high-definition film transfer taken from the interpositive, and "Teen Wolf Too
(Collector's Edition)" (1987), starring Jason Bateman. Both are loaded with extras. From Shout! Factory.


ON THE INDIE FRONT:

In the animated "Louise by the Shore
" (2016), on the last day of summer at a small seaside resort town, 75-year-old Louise misses the last train out. After a torrential rainstorm, she emerges from her room the next morning to find the streets flooded and the town utterly deserted. Days, weeks and months pass in this dreamlike interlude as Louise learns to fend for
herself, her solitude interrupted only by a talking dog and memories of her past. Evoking Jacques Tati's "Mr. Hulot's Holiday," "The Twilight Zone," and Post-Impressionist watercolors, this lovely, imaginative film is an "animation for adults" only in the sense of its mature and reflective sensibility. A film by Jean-François Laguionie ("The Painting"). From First Run Features ... In "Wolves
" (2016), starring Taylor John Smith, Zazie Beetz, Michael Shannon and Carla Gugino, Anthony is a standout player on his Manhattan high school's basketball team with seemingly everything going for him: a killer three-point shot, a loving girlfriend and a chance at a scholarship to Cornell. But Anthony's dreams of playing college ball are jeopardized by his volatile father, a hard-drinking writer whose compulsive gambling threatens to derail the lives of both his wife and son. Though it goes against his nature, Anthony must summon the strength to step out from his father's shadow and reclaim his future.From IFC Films.


FOREIGN FILMS:

The randomness of daily life is explored to mesmerizing effect in Gilles Deroo and Marianne Pistone's highly original debut feature, "Mouton
" (2013 -- France), which captured the "Best First Film" and "Jury Award" at Switzerland's prestigious Locarno Film Festival. Mouton ("Sheep") is the nickname of Aurelien (David Mérabet), who at 17 is granted independence from his alcoholic mother and runs off to live on his own in the seaside town of Courseulles-sur-Mer. Hired as a chef's assistant, Sheep fits in well with the rest of the community as he and his co-workers diligently go about their chores; he even
begins dating the new waitress (Audrey Clement). During a rowdy late-night celebration for the Feast of St. Anne, however, a man inexplicably cuts Mouton's arm off with a chainsaw; he survives, but moves away to another town. The film then shifts to follow some of Mouton's friends remaining in Courseulles-sur-Mer, such as twins (Emmanuel and Sebastien Legrand), kennel worker Mimi (Michael Mormentyn), and his wife, Louise (Cindy Dumont). From IndiePix Films ... In "In the Shadow of Women
" (2015 -- France), starring Stanislas Merhar, Clotilde Courau and Lena Paugam, Pierre and Manon are a married couple working in fragile harmony on Pierre's documentary film projects. When Pierre takes a lover and Manon finds out, how do each react to the situation and towards each other? The result is an in-depth exploration of intimacies and emotional ecologies. A black and white throwback to '60s-era French romantic dramas. From Distrib Films US/Icarus Films ... In "The Summer of All My Parents
(aka July-August)" (2016 -- France), starring Luna Lou, Pascale Arbillot and Alma Jodorowsky, 14-year-old Laura and her older sister Joséphine spend the summer holidays shuttling between their divorced parents -- secretly pregnant Mom and bachelor Dad. But when Joséphine falls for a hunk and winds up in the wrong crowd, Laura turns out to be more responsible than the grown-ups who spend their time "educating" her. From First Run Features.


FOR THE FAMILY:

In "My Little Pony Equestria Girls – Magical Movie Night" (2017), the Equestria Girls step through a magical mirror and are transported from the world of My Little Pony, transforming into teenage girls at Canterlot High. Full-time students and part-time magical pony-girls, the Equestria Girls are always ready to save the day with the Magic of Friendship. Three episodes: "Dance Magic," "Movie Magic" and "Mirror Magic." From Shout!
Kids ... "Room on the Broom" (2012) is based on the children's picture book written by Julia Donaldson and illustrated by Axel Scheffler. Features the voices of Gillian Anderson, Rob Brydon, Martin Clunes, Simon Pegg, Sally Hawkins, Timothy Spall, and David Walliams. It's the story of a kind witch who invites a surprising collection of animals to join her on her broom, must to the frustration of her cat. When the witch encounters a fearsome and hungry dragon, her animal friends come to her rescue. To show her gratitude, the witch rewards them with a magnificent new broom with room for everyone. From Public Media Distribution ... In "Sesame Street: Elmo's Wonderful World" (2016), everyone's favorite furry monster
stars in an all-new, updated, fun and fresh version of "Elmo's World." In each episode, lessons are taught through the lens of fun and familiar pre-school relevant topics, live action films, and interactive thinking games such as matching, sorting, and counting. Little learners will accompany Elmo and his friend Smartie, an animated cell phone, as he uses his imagination to transform his bedroom into the beautiful chalk-drawn environment of Elmo's World and dives into the topic of the day. From Warner ... "LEGO DC Super Hero Girls: Brain Drain" (2017) is an all-new animated film. When Supergirl, Wonder Woman, Batgirl, Bumblebee and Katana suddenly realize they cannot remember a single moment from their Monday at Super Hero High, the young DC Super Heroes spring into sleuthing action. Suspecting foul-play, they band together to retrace their steps and uncover the mystery of who exactly stole their memories -- and what nefarious plan might be afoot. From Warner.


SPECIAL INTEREST:


"Burden" (2016): A probing portrait of Chris Burden, an artist who took creative expression to the limits and risked his life in the name of art. Explores his life and work, featuring exclusive interviews with the late artist and various members of the art world. illuminates his unconventional life and radical transition from dangerous performance art such as 5-Day Locker, Shoot and Trans-Fixed, to intricately engineered installations including Metropolis II and the iconic exterior Urban Light installation at the Los Angeles County Museum of Art. From Magnolia Home Entertainment.



"Chantal Akerman by Chantal Akerman" (1997): Cinematic visionary Chantal Akerman (1950–2015) gave new meaning to the term "independent film" with her radical and original works, earning her high praise amongst cinephiles around the world. Her films have become integral to feminist film theory and broke boundaries between realist and avant-garde genres. "Chantal Akerman by Chantal Akerman" offers a candid, intimate glimpse of Akerman, the woman. Part One opens with Akerman in her apartment, describing the problems she encountered making this film directly to the camera. What emerges from this mise-en-scène is a funny, often personal, and always thoughtful confession from this extremely perceptive filmmaker. Part Two lets Akerman's films speak for her, taking clips from her extensive filmography and linking them anonymously until they form a new film. There are scenes from "Jeanne Dielman, 23, quai du Commerce, 1080 Bruxelles," her best-known work, interspersed with glimpses of several other works including experimental film, comedic shorts, musicals, narrative features, and an early short that stars a very young Chantal. From Icarus Films.



"Frontline: Bannon's War" (2017): The inside story of Trump adviser Stephen Bannon. Drawing on nearly 30 in-depth interviews with political insiders, Bannon's former associates at Breitbart News, authors and journalists, the film tells the inside story of Bannon's fight to deliver on Trump's promises. Investigates who Bannon is, what shaped his worldview, his influence and footing within the Trump administration, and his personal crusade to dramatically transform America. From PBS Distribution.



"Hilleman: A Perilous Quest to Save the World's Children" (2016): The 20th century was a dangerous time to be young: a multitude of diseases too often kept children from reaching even their teenage years. Millions suffered and died. From that environment one man would emerge to lead a revolution in vaccine innovation that would save many millions of young lives every year; the greatest scientist of the 20th century, and no one knows his name. Maurice Hilleman had a singular, unwavering focus: to eliminate the diseases of children. From his poverty-stricken youth on the plains of Montana, Hilleman came to prevent pandemic flu, invent the measles-mumps-rubella (MMR) vaccine, and develop the first-ever vaccine against human cancer. Responsible for more than half of the vaccines children receive today, he is credited with saving more than eight million lives every year. Now through exclusive interviews with Dr. Hilleman and his peers, rare archival footage, and 3-D animation, this new documentary puts a human face to vaccine science, revealing the character that drove this bold, complex, and heroic man. When parents began choosing not to vaccinate their children in the 1990s, a cruel irony became clear; Hilleman's unprecedented successes has allowed us to forget just how devastating childhood diseases can be. From First Run Features.



"I Am the Blues" (2015): A vibrant, reverential, and nostalgic musical tour of the juke joints, back roads, and church halls of the Mississippi Delta. Diving deep into America's last generation of blues devils, the film takes viewers on an enthralling journey through the swamps of the Louisiana Bayou, the juke joints of the Mississippi Delta, and moonshine-soaked BBQs in North Mississippi Hill Country to visit with many unsung living legends of blues, including 83-year old Bobby Rush, whose latest recording, "Porcupine Meat," won him his first Grammy Award for Traditional Blues Album in February. Crisscrossing unseen byways and back roads, the documentary highlights a generation of veteran blues musicians rooted from the genre's heyday, many of whom are now in their 80s, still living in the American deep south and touring the Chitlin' Circuit, including Barbara Lynn, Little Freddie King, Lazy Lester, Henry Gray, Carol Fran, Bilbo Walker, Jimmy "Duck" Holmes, RL Boyce, LC Ulmer and Lil' Buck Sinegal. From Film Movement.



"Night School" (2016): A documentary about three students determined to graduate from their high school in Indianapolis, despite the fact that the institution has one of the lowest graduation rates in the country. Victims of circumstance and a broken system, Greg, Melissa, and Shynika are optimistic that they don't need to be on the wrong side of statistics. Emmy award-winning director Andrew Cohn's absorbing documentary observes their individual pursuits going back to school, fraught with the challenges of daily life and the broader systemic roadblocks faced by many Americans as they strive to improve their lives in the face of adversity. From Oscilloscope Laboratories.
FROM TV TO DVD:

"Blindspot: The Complete Second Season" (2016-17) is a five-disc set with all 22 episodes. Originally premiering on NBC in September 2015, "Blindspot" tells the story of a beautiful and mysterious
woman who is found naked in Times Square with her body completely covered in intricate, coded tattoos. She has no memories of her past and she is clueless about her own identity. She is dubbed Jane Doe and is investigated by the FBI when they learn one of her mysterious tattoos, bears the name of FBI agent Kurt Weller. As the FBI investigates and solves the complex treasure map of her body, an ever-widening web of conspiracy and corruption is revealed. Season Two continues to unravel the conspiracy behind her missing identity and her former life with the shadowy organization known as Sandstorm – before joining Weller and the FBI. On DVD, Blu-ray Disc from Warner.

Check out other August 8-August 14 DVD/Blu-ray releases and reviews at OnVideo.