New on DVD and Blu-ray Week of August 1 - August 7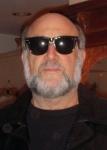 By Harley Lond - 08/01/17 at 02:24 PM CT
FROM THE BIG SCREEN:
Two lackluster films crawl off the big screen this week: "The Circle," a techo-thriller that wastes the talents of Tom Hanks and Emma Watson in a story about a young woman who goes to work for a high-tech company and rises through the ranks by focusing on "Transparency," i.e., pushing the boundaries of privacy, ethics, and ultimately, her personal freedom, leading to a program that can find virtually anyone, anywhere in the
world via social media and "SeeChange cameras." It's a social media version of Big Brother ... but the wonky script falls flat as things progress. The Circle
co-stars Bill Paxton, Glenne Headly, John Boyega, Karen Gillan, Ellar Coltrane, Patton Oswalt and Ellen Wong. Extras include a couple of behind-the-scenes featurettes and an homage to Paxton, who passed away earlier this year. From Lionsgate ... "Going in Style
," a remake of the 1979 movie that was directed by Martin Brest and featured George Burns, Art Carney and Lee Strasberg. Here Morgan Freeman, Michael Caine and Alan Arkin take the lead roles and team up as lifelong buddies who decide to buck retirement and step off the straight-and-narrow for the first time in their lives when their pension fund becomes a corporate casualty: their plan -- rob the very bank that absconded with their money. Despite its premise and talented actors, the film is light on the laughs. Directed by Zach Braff and co-starring Ann-Margret, Joey King, John Ortiz, Peter Serafinowicz, Matt Dillon and Christopher Lloyd. Extras include commentary and deleted scenes. From Warner.


THIS WEEK'S HIGHLIGHTS:

Due this week is Slither
, an outrageously funny horror film from James Gunn, co-writer and director, making its Blu-ray debut this week, the sleepy town of Wheelsy could be any small town in America -- somewhat quaint and gentle, peopled with friendly folks who mind their own business. But just beneath the surface charm, something unnamed and evil has arrived ... and is growing. Intent on devouring all life on Earth, this dark and slimy entity is
infecting anyone in its path. Now it's up to the local sheriff, Bill Pardy (Fillion), and his team to stop the spread of rampant devastation -- and shocking mutilation -- before it's too late. Stars Nathan Fillion, Michael Rooker, Elizabeth Banks, Gregg Henry. Extras include new audio commentary with writer-director James Gunn and actors Nathan Fillion and Michael Rooker; new "The Genesis of SLITHER" featurette; new "The Other MacReady" featurette; audio commentary with Gunn and Fillion; deleted and extended scenes; "Visual Effects: Step by Step"; "Slithery Set Tour" with Fillion; "The Sick Minds and Slimy Days of SLITHER" featurette; "Brewing the Blood -- How to Make Blood" featurette; "Bringing SLITHER's Creatures to Life" featurette. From Scream Factory.


BUZZIN' THE 'B'S:

In "Colossal
" (2016), starring Anne Hathaway, Jason Sudeikis, Dan Stevens, Austin Stowell and Tim Blake Nelson, Gloria (Hathaway) is an out-of-work party girl who, after getting kicked out of her apartment by her boyfriend (Dan Stevens), is forced to leave her life in New York and move back to her hometown, where she's reunited with her childhood
friend (Sudeikis). When news reports surface that a giant creature is destroying Seoul, South Korea, Gloria gradually comes to the realization that she is somehow connected to this far-off phenomenon. As events begin to spin out of control, Gloria must determine why her seemingly insignificant existence has such a colossal effect on the fate of the world. On DVD, Blu-ray/DVD Combo from Universal ... In "The Lovers
" (2017),Debra Winger and Tracy Letts star as Mary and Michael, a long-married, dispassionate wife and husband. With the couple on the verge of calling it quits, a spark unexpectedly reignites, sweeping Mary and Michael into an impulsive and surprising "new" romance. On DVD, Blu-ray Disc from Lionsgate ... "Bender
" (2016), starring Linda Purl, Bruce Davison, Buck Taylor and James Karen, is based on the horrifying true story of America's first serial killing family. It's 1870s Kansas, and people have started to mysteriously vanish on the plains. When the troubled Doctor York goes searching for answers, he stumbles upon the Benders, a homesteading family with an unnatural way of living off the land. And when the good doctor also disappears, the
locals sense that the Benders may be farming more than wheat. From Candy Factory Films ... In "Cop and a Half: New Recruit
" (2017), starring Lou Diamond Phillips, Lulu Wilson, Janet Kidder, Michael Coleman, Giles Panton, Riva Bruck and Wallace Shawn, grizzled veteran detective Mark Simmons (Phillips) can't seem to catch the "Badge Bandit" -- the city's serial prankster who's causing mischief and embarrassing the police. Karina Murphy (Wilson) is a spunky 12-year-old who dreams of being a cop. She stumbles on Simmons' stakeout where she proves she's got serious detective skills and tech-savvy smarts. While Simmons wants to ignore Karina, the police captain does the unthinkable and teams them up. From Universal ... In "Take Me
" (2017), starring Taylor Schilling, Pat Healy, Alycia Delmore and Jim O'Heir, Ray Moody (Healy) is a fledgling entrepreneur, trying to get his company off the ground in Los Angeles. His business: the niche Kidnap Solutions, LLC, specializing in abductions that provide alternative therapy for his clients. When a mysterious call contracts him for a weekend kidnapping with a handsome payday at the end, Ray jumps at the opportunity. But the job, and his target -- business consultant Anna St. Blair (Schilling) -- may not be all that they seem. From The Orchard ... On the brink of the first World War, "The Ottoman Lieutenant
" (2016) tells the story of a strong-willed American woman who,
frustrated by ongoing injustices at home, follows an American doctor to a medical mission in the Ottoman Empire. However, her loyalty to both the doctor and the mission's founder is soon tested when she falls in love with Ismail, a lieutenant in the Ottoman Imperial Army. With the invading army forces at their doorstep and the world about to plunge into war, she soon realizes that the most dangerous place to be during war, is in love. Stars Michiel Huisman, Hera Hilmar, Josh Hartnett, Ben Kingsley and Haluk Bilginer. On DVD, Blu-ray Disc from Universal ... In "Don't Knock Twice
" (2016), starring Lucy Boynton and Katee Sackhoff, when troubled teen Chloe (Boynton) defies a local legend's warning and knocks at the door of a long-abandoned house, she unleashes a horror beyond her darkest nightmares-- the vengeance of a relentless child-stealing witch. With nowhere else to turn, Chloe heads for the country home of her estranged mother, Jess (Sackhoff) -- a recovering addict who is desperate to reconnect with her daughter. Now, mother and daughter must once again learn to trust each other if they have any hope of surviving the relentless force shadowing Chloe. On DVD, Blu-ray Disc from IFC Midnight/Scream Factory ... In the latest adventure in the S.W.A.T. franchise, "S.W.A.T.: Under Siege
" (2017), starring Sam Jaeger, Adrianne Palicki, Michael Jai White, LAPD's Special Weapons and Tactics team (S.W.A.T.) must defend their compound from a series of assault units seeking to recover a mysterious prisoner with ties to a powerful drug cartel. On DVD, Blu-ray Disc, from Sony ...
In "Wakefield
" (2017), starring Bryan Cranston, Jennifer Garner, Beverly D'Angelo and Jason O'Mara, successful suburbanite commuter Howard Wakefield (Cranston) has taken a perverse detour from family life: He vanishes without a trace. Hidden in the attic of his garage, surviving by scavenging at night, he secretly observes the lives of his wife (Garner) and children. But soon, he realizes that he has not left his family -- he has left himself. An adaptation of acclaimed author E.L. Doctorow's short story. ON Blu-ray/DVD Combo from IFC/Shout! Factory ... "Phoenix Forgotten
" (2017), starring Florence Hartigan, Chelsea Lopez, Justin Matthews and Luke Spencer Roberts, is a chilling revelation based on the true events of March 13, 1997, when a strange pattern of lights appeared over Phoenix, Arizona. It tells the story of three high school students who went into the desert to document this phenomenon ...and were never seen again. Two decades later, the sister of one of the missing teens returns to investigate, suspecting a massive cover-up by the government and local law enforcement. But nothing could prepare her for the shocking discovery of the footage from that fateful expedition. On DVD, Blu-ray/DVD Combo from Fox. In "Sleight
" (2017), starring Jacob Latimore, Seychelle Gabriel, Sasheer Zamata, Storm Reid, Camron Esposito and Dulé Hill, Bo (Lattimore) is a young street magician who has to raise his little sister after their parents pass away. To keep a roof over their heads, he takes on a job selling drugs for psychopathic drug dealer Angelo (Hill). When he realizes he's in too deep and that he and his sister are at risk, Bo uses his magic to find a way out. On DVD, Blu-ray/DVD Combo from Universal.


ON THE INDIE FRONT:
"Opening Night
" (2016), starring Topher Grace, Anne Heche, Alona Tal, JC Chasez,
Lauren Lapkus, Taye Diggs, Paul Scheer, Rob Riggle, Brian Husky and Lesli Margherita, is an irreverent ensemble musical comedy with heart and soul. Stage manager Nick (Grace) has the odds stacked against him backstage on opening night of the new Broadway Musical "One Hit Wonderland." He must corral the eccentric cast and crew after learning that Chloe (Tal) had a drunken fling with the star, JC Chasez (yes, NSYNC's JC Chasez). From prima donna back-up dancer (Diggs), to a temperamental producer (Riggle), to his leading lady (Heche) suffering one accident after another, Nick makes sure "the show must go on" in this R-rated musical comedy. From Wolfe Video.


FOREIGN FILMS:

"Red Leaves" (2014 -- Israel) follows the life of an Ethiopian immigrant in Israel -- 74-year-old Meseganio Tadela (played by Debebe Eshtu) -- who immigrated with his family 28 years ago. Rather than assimilate, however, the obstinate and nervous Tadela has chosen to stubbornly retain his culture, talks very little, and hardly speaks Hebrew. After losing his wife, he sells his apartment, vowing to live the rest of his life with his two grown sons -- whether they like it or not. However, during this journey to reconnect with family, the elderly Tadela comes to realize that he belongs to a rapidly disappearing class that believes in retaining Ethiopian culture against the backdrop of contemporary Israel. And as this harsh reality begins to hit him, he undertakes a fierce quest to pass on fading values to his sons, and an immigrant community, that have lost their way. From IndiePix ...
"1944" (2016 -- Estonia) was Estonia's 2016 official Oscar entry for Best Foreign Language Film. Revealing the tragic aftermath of the invasion and occupation of Estonia after the onset of WWII, "1944" recounts one of the most painful chapters of 20th century history for the beleaguered Baltic country. First seized by Soviet Russia, then by Nazi Germany, Estonia ended up with more than 50,000 men of combat age conscripted to fight for the Red Army and over 70,000 for the German military. The result was effectively a civil war, with former friends and neighbors forced to slaughter each other on the battlefield. Stars Kristjan Ukskula, Kaspar Velberg, Maiken Schmidt, Hendrik Kalmet, Karl-Andres Kalmet, Peeter Tammearu. On DVD at Walmart only for now. From Film Movement.


SPECIAL INTEREST:

Tenor saxophone master Sonny Rollins has long been hailed as one of the most important artists in jazz history, and still, today, he is viewed as the greatest living jazz improviser. In 1986, filmmaker Robert Mugge produced "Sonny Rollins: Saxophone Colossus," a feature-length portrait of Rollins, named after one of his most celebrated albums. The project began in May of that year when Mugge and a small crew accompanied Sonny and Lucille Rollins to Tokyo where the Yomiuri Nippon Symphony Orchestra premiered his Concerto for
Tenor Saxophone and Orchestra with Heikki Sarmanto of Finland conducting and Rollins himself soloing throughout. The next big shoot was in August, when Mugge and a larger crew filmed Rollins and his ensemble performing at sculpted rock quarry Opus 40 in Saugerties, New York. The most surprising part of the latter concert was that, midway through his performance, Rollins leaped from a 6-foot cliff, fell to his back on the ground and, in spite of suffering a broken heel, continued to play his saxophone. Rounding out the production were interviews with Rollins in Japan, with Heikki Sarmanto in Japan, with Rollins and his wife Lucille in New York City, and with jazz critics Ira Gitler, Gary Giddins, and Francis Davis, also in New York City. A soundtrack album, "G-Man," released by Fantasy Records, was named by Village Voice music critic Robert Christgau as the best album of 1987, whether jazz or rock, and the fourth best album of the decade. The film has been given a 4K remastering by Mugge. Extras include "Leaps and Bounds: Robert Mugge on the Making of Saxophone Colossus," updated commentary by Mugge, audio-only performances of the Rollins compositions "G-Man" and "Don't Stop the Carnival." Read the complete press release. (MVD Visual). Due August 4.


FROM TV TO DVD:

"Big Little Lies: Season 1" (2017) is a three-disc set with all seven episodes of the HBO limited series -- starring Reese Witherspoon, Nicole Kidman, Shailene Woodley, Alexander Skarsgard, Adam Scott, Zoe Kravitz, James Tupper, Jeffrey Nordling -- based in the tranquil seaside town of Monterey, California, where nothing is quite as it seems. Witherspoon, Kidman and Woodley star in this limited HBO drama series that tells the darkly comedic story of three northern-California mothers whose seemingly perfect lives unravel to the point of murder. Doting moms, successful husbands, adorable children, beautiful homes: What lies will be told to keep their perfect worlds from unraveling? Told
through the eyes of three mothers – Madeline (Witherspoon), Celeste ( Kidman) and Jane (Woodley) -- "Big Little Lies" paints a picture of a town fueled by rumors and divided into the haves and have-nots, exposing the conflicts, secrets and betrayals that compromise relationships between husbands and wives, parents and children, and friends and neighbors. On DVD, Blu-ray Disc. From HBO ... "The Carol Burnett Show: The Best of Harvey Korman": During his 10-season run on "The Carol Burnett Show," Harvey Korman was television's top second banana, with multiple Emmy Awards and a Golden Globe to prove it. He was fearless: he sang, he danced, he ad-libbed, he pranced, and he made TV audiences roar with laughter. No sketch, drama or musical number was safe once Harvey entered the scene -- either from his prodigious talents, or the probable cast crack-up to come. Features four episodes, three which are rare and haven't seen the light of day in more than 40 years, showcasing some of Korman's most memorable on-screen moments: as he slips into a Hugh Hefner-style fantasy to indulge his ego, goes way over the top as a conga player and singer supporting Carol's Carmen Miranda character, and outdoes himself donning a sequined dress and heels for an Andrews Sisters takeoff with Carol and Vicki Lawrence. Includes classic long-running sketches "V.I.P.," "Carol and Sis," and "The Old Folks." On DVD from Time Life ...
"Crashing: The Complete First Season" (2017) includes all eight episodes. Starring and created by Pete Holmes, one of today's most popular stand-up comedians, the series is a semi-autobiographical comedy that follows a stand-up comic whose suburban life unravels, causing him to lose everything, but his sense of humor. Already renewed for a second season. On DVD, Blu-ray Disc from HBO ... "Fortitude Season 2" (2017) is a three-disc set with 10 episodes. Fortitude is a place like nowhere else on Earth. Surrounded by the savage beauty of the polar landscape, its future sparkling with the promise of Arctic opportunity, wealth and discovery, Fortitude is one of the safest towns on earth. There has never been a violent crime here. Until now. The parasite threat from season one has gone, but the residents are still
fleeing the Arctic town in droves. Cut off from the mainland, those who remain in Fortitude battle on. However, in the wilderness, nature is growing restless and unpredictable. When the sky turns red, locals fear it is a bad omen for the town. A strange new figure appears hell-bent on destroying an evil spirit he believes has descended upon Fortitude and its inhabitants. There's a demon amongst the herd and it has to be stopped, no matter what the consequences. On DVD, Blu-ray Disc from Public Media Distribution ..."Kingdom: Seasons One and Two" (2014-15) is a nine-disc set with all 30 episodes of the series that centers on a family of fighters set against the backdrop of their Mixed Martial Arts gym. Frank Grillo stars in this gritty drama as former pro fighter Alvey Kulina, who, along with his girlfriend, Lisa (Kiele Sanchez), runs a Mixed Martial Arts gym in Venice, California. Tensions mount when Alvey's estranged ex-wife, Christina (Joanna Going), stops being estranged. Meanwhile, Lisa's ex-fiancé, Ryan (Matt Lauria), returns from prison to resurrect his fighting career -- with Alvey as his trainer. And although Alvey and Christina's sons, Jay (Jonathan Tucker) and Nate (Nick Jonas), show promise as fighters, each contends with demons and secrets of his own.From Shout! Factory ... "Remember Me" (2017) is a three-part drama that follows Tom Parfitt (Michael Palin), a frail and elderly Yorkshire man seemingly alone in the world whose admittance to a nursing home triggers a series of inexplicable events. On the very day Tom leaves his home to move into residential care, he becomes the sole witness to a violent death. Teenage care assistant Hannah Ward and investigating police detective Rob Fairholme try to unravel the riddle of Parfitt's mysterious past as they are drawn into an eerie and dangerous world of lost love and betrayal. From PBS Distribution.

Check out other August 1-August 7 DVD/Blu-ray releases and reviews at OnVideo.