New on DVD and Blu-ray Week of June 27-July 3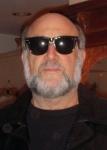 By Harley Lond - 06/26/17 at 10:21 PM CT
FROM THE BIG SCREEN:
Saban's "Power Rangers" follows five ordinary teens who stumble upon an old space ship, where they acquire superpowers and must harness their new abilities in
order to save the world from being obliterated by an alien threat. The TV series was a gigantic hit for the kids -- and a big moneymaker -- but this big screen adaptation goes nowhere. Stars Elizabeth Banks, Bryan Cranston, Sarah Grey, Naomi Scott, David Denman, Dacre Montgomery, RJ Cyler, Ludi Lin and Becky G.
Extras for Power Rangers
include commentary and deleted scenes; the Blu-ray adds a nine-part featurette. From Lionsgate ... Another TV to big screen transfer misfire is "CHIPS
," which takes the 1977-1983 drama (and by now camp) series and splices in low-brow and adolescent humor to create a very lame comedy (16 percent at Rotten Tomatoes) about a beaten-up former pro motorbiker and a cocky undercover Federal agent teaming up on their California Highway Patrol motorcycles to rid L.A. of crime. Stars Dax Shepard, Michael Peña, Rosa Salazar, Adam Brody, Kristen Bell and Vincent D'Onofrio. Extras include commentary, deleted scenes and a trio of featurettes. From Warner ... "T2: Trainspotting
" has director Danny Boyle returning to the scene of his breakout hit to survey what's become of Mark Renton (Ewan McGregor), Spud (Ewen Bremner), Sick Boy (Jonny Lee Miller) and Begbie (Robert Carlyle) 20 years on. A weak postscript to what was a subversive, outrageous look at life on the streets of Edinburgh in 1996. Extras include commentary, deleted scenes and a featurette. From Sony.


THIS WEEK'S HIGHLIGHTS:

Shout! Factory's Shout Select Line has pulled out all the stops for "The Pink Panther Film Collection
Blu-ray Set," a new, long-awaited complete collection of the classic movie comedies, many of which have been out of print for years. The legendary Peter Sellers stars as the irrepressible and incompetent Inspector Jacques Clouseau in this six-
film collection, which consists of "The Pink Panther" (1964), "A Shot in the Dark" (1964), "The Return of the Pink Panther" (1975), "The Pink Panther Strikes Again" (1976), "Revenge of the Pink Panther" (1978), and "Trail of the Pink Panther" (1982), each directed by Academy Award-winner Blake Edwards ("Victor/Victoria," "Breakfast at Tiffany's"). For the first time in any home entertainment issue, all six Clouseau comedies are available together in a single collection, with four making their debuts on Blu-ray, including "A Shot in the Dark" and "The Pink Panther Strikes Again," both presented in new 4K scans of the interpositives. Includes a 24-page book with an essay by animation historian and film critic Jerry Beck. There's too many extras to list here, including new and vintage featurettes, commentaries, photo galleries, trailers, TV spots and more. Check out a complete rundown here.

There's two very provocative "men under stress and duress" films this week from The Criterion Collection: "The Lodger: A Story of the London Fog
" (1927), Alfred Hitchcock's third feature film, one in which he took a major step toward greatness and made what he would come to consider his true directorial debut. This haunting silent thriller tells the tale of a mysterious young man (matinee idol Ivor Novello) who takes up residence at a London boardinghouse, just as a killer who preys on blonde women, known as the Avenger, descends upon the city. The film is animated by the palpable energy of a young stylist at play, decisively establishing the director's formal and thematic obsessions. In this edition, "The Lodger" is accompanied by "Downhill," another 1927
silent exploration of Hitchcock's "wrong man" trope, also headlined by Novello -- making for a double feature that reveals the great master of the macabre as he was just coming into his own. On DVD and Blu-ray, with a 2K digital restoration, with a new score by composer Neil Brand, performed by the Orchestra of Saint Paul's ... In the thriller "Straw Dogs
" (1971), arguably Sam Peckinpah's most controversial film, David (Dustin Hoffman), a young American mathematician, moves with his English wife, Amy (Susan George), to the village where she grew up. Their sense of safety unravels as the local men David has hired to repair their house prove more interested in leering at Amy and intimidating David, beginning an agonizing initiation into the iron laws of violent masculinity that govern Peckinpah's world. Working outside the U.S. for the first time, the filmmaker airlifts the ruthlessness of the Western frontier into Cornwall in "Straw Dogs," pushing his characters to their breaking points as the men brutalize Amy and David discovers how far he'll go to protect his home -- culminating in a harrowing climax that lays out this cinematic mastermind's eloquent and bloody vision of humanity. On DVD, and Blu-ray, in a new, restored 4K digital transfer, with uncompressed monaural soundtrack on the Blu-ray.


BUZZIN' THE 'B'S:
"Correspondence
" (2016), starring Jeremy Irons and Olga Kurylenko, is a story of forbidden love that finds an aging astrophysics professor in a six-year affair with Amy, a beautiful PhD student. But after the professor abruptly ends their romantic trysts, Amy continues to receive his intimate gifts and messages, which leads her to question his
disappearance ... and come to terms with her own past. Directed by Giuseppe Tornatore ("Cinema Paradiso"). From Fox ... "Absolutely Anything
" (2015), starring Simon Pegg, Kate Beckinsale, Eddie Izzard, and the voice of Robin Williams (his last role), is a sci-fi comedy that has an ordinary schoolteacher granted extraordinary powers by a group of mischievous space aliens (voiced by the legendary Monty Python team) as a test of mankind's worthiness. Little does he know that the fate of our planet hangs in the balance as he struggles to control the chaos he creates with every wave of his hand. His loyal canine companion is voiced by Williams. From Fox ... "The Unholy
" (1988), starring Ben Cross, Ned Beatty, William Russ, Jill Carroll, Hal Holbrook and Trevor Howard, takes place in New Orleans, a city with a dark underside of black magic and satanic worship, where two priests have been brutally murdered at St Agnes Church. The diocese calls in Father Michael (Cross) to fight the powerful demon -- disguised as a
stunningly beautiful woman -- who seduces men and kills them in the act of sinning. On Blu-ray Disc from Lionsgate/Vestron Video Collector's Series ... In "The Autopsy of Jane Doe
" (2017), starring Emile Hirsch, Brian Cox, Ophelia Lovibond and Michael McElhatton, it appears to be just another night at the morgue for a father (Cox) and son (Hirsch) team of coroners, until an unidentified, highly unusual corpse comes in. Discovered buried in the basement of the home of a brutally murdered family, the young Jane Doe -- eerily well preserved and with no visible signs of trauma -- is shrouded in mystery. As they work into the night to piece together the cause of her death, the two men begin to uncover the disturbing secrets of her life. Soon, a series of terrifying events make it clear: this Jane Doe may not be dead. On DVD and in a Blu-ray/DVD Combo. From IFC Films ... Shout! Factory Shout Select this week offers the Blu-ray debut of "Trespass
" (1992), starring Bill Paxton, William Sadler, Ice-T and Ice
Cube. In the rubble of a four-alarm blaze, two Arkansas firemen (Paxton and Sadler) discover a map leading to a fortune in stolen gold hidden in an abandoned East St. Louis tenement. What they don't know is the building is headquarters to a vicious mob, led by the notorious King James (Ice-T) and Savon (Ice Cube). When the firefighters accidentally witness the mob executing some of their enemies, they become the gang's next targets ... In "Grey Lady
"(2016), starring Eric Dane, Natalie Zea, Adrian Lester, Carolyn Stotesbery, Chris Meyer, Rebecca Gayheart and Amy Madigan, a clue given to him by his murdered partner and lover leads detective James Doyle to Nantucket to track down a serial killer before he becomes the next victim. From Anchor Bay Entertainment/Lionsgate ... In "Money
" (2016), starring Jamie Bamber, Kellan Lutz, Jesse Williams, Jess Weixler and Lucía Guerrero, two pharmaceutical executives are about to get away with stealing $5 million after selling trade secrets to the highest bidder. But a charismatic con artist shows up to derail their plans and holds them hostage at gunpoint during an all-night standoff where loyalties are tested and true motives revealed. From Fox.


ON THE INDIE FRONT:

In "Life of Significant Soil
" (2016), a couple is forced to relive the same day in their relationship in an intriguing sci-fi love story. Named after the last line in T.S.
Eliot's poem "The Dry Salvages," the film is a cross between "The Lobster" and "Eternal Sunshine of the Spotless Mind." An intimate look at the anatomy of a relationship, "Life of Significant Soil" follows Conor (Alexis Mouyiari) and Addison (Charlotte Bydwell), as they trudge through their failing union. Upon realizing they're inexorably trapped, they begin working together in an attempt to escape what seems like their last, animosity-filled day together. What they soon come to realize is that they've gone through the exact same process again and again: from animosity to delusion, delusion to love and back again. And as they exist in this painful microcosm, reliving the entire arc of their relationship in a smaller cycle, they can't help but feel like the monotony is permanent. But, something has to give. From Candy Factory Films.


FOR THE FAMILY:

"Bunnicula: Season 1 Part 1" (2016) is a two-disc set with 20 episodes of the series that brings to life the vampire rabbit from the best-selling children's book
series. The series follows the paranormal comedy adventures of Bunnicula, the vampire rabbit, who has an insatiable appetite for fresh vegetable juice, which boosts his paranormal powers. Upon moving to the mysterious Orlock Apartment building in New Orleans, 13-year-old Mina discovers Bunnicula locked away in a chamber way down in the basement. Mina falls instantly in love with Bunnicula, and adopts him as a pet, not knowing he has supernatural abilities. From Warner ... "Yu-Gi-Oh!: The Dark Side of Dimensions" (2017) celebrates the 20th anniversary of the global phenomenon, which remains one of the top trading-card games in the world. In this installment, Yugi Muto and his friends reunite to battle their enemies in a fight that transcends time and space. Features new designs and an all-new story from the original creator, Kazuki Takahashi. Includes an exclusive collectible trading card. On DVD, Blu-ray Disc from Lionsgate.


FROM TV TO DVD:

In the darkly comic French crime series "Caïn," wheelchair-bound police captain Fred Caïn is quicker and more mobile than most able-bodied people. In his investigations, he spins circles around suspects and digs deep inside the darkest hidden corners of the human mind. A motorcycle accident caused by speeding and his own use of narcotics has left
him unable to walk, but clear-eyed about criminality and motive. He's left the drugs behind but a dark sense of humor remains, and his disdain for "bipeds" can make him difficult to work with. He uses his disability to his advantage by breaking with convention and the law without an ounce of shame or trepidation. Only army veteran Lucie Delambre can handle him as a partner, and his friend and boss Jacques Moretti runs interference for him with the higher-ups. Set in Marseille, "Caïn" is a crime drama with a twist, a police procedural that focuses on psychology and the human being behind the criminal. Each three-disc set -- "Caïn: Season 1" (2012) and "Cain: Season 2" (2014) contain eight episodes. From MHz ... "Detective Montalbano: Episodes 28 & 29" (2017) contains the latest installments in the long-running Italian TV series, "Detective Montalbano": A Nest of Vipers" and "According to Protocal." Based on the blockbuster crime novels by Andrea Camilleri, the episodes depict life in the fictional Sicilian town of Vigata -- where the pace of life is slower, there's few cars and home cooking abounds. Detective Montalbano (Luca Zingaretti) heads the police department, solving crimes with his always loyal and sometimes effective police squad who find themselves crossing paths with housewives and fisherman, priests and liars, saints and Mafia dons. From MHz ...
"Dirty Dancing" (2016), starring Abigail Breslin, Colt Prattes, Debra Messing, Bruce Greenwood, Sarah Hyland, Nicole Scherzinger and Katey Sagal, is a reimagining of the beloved 1987 hit film and global pop-culture phenomenon. This three-hour ABC original movie event features the story from the original film told from a fresh perspective. Spending the summer at a Catskills resort with her family, Frances "Baby" Houseman falls in love with the camp's dance instructor, Johnny Castle, and nothing is ever the same for anyone in the Houseman family. Modernized, updated versions of memorable, favorite songs including "(I've Had) The Time of My Life," "Love Man," "Do You Love Me," "Hungry Eyes," and "She's Like the Wind" are teamed with well-known songs new to the world of Dirty Dancing (such as "Fever" and "They Can't Take That Away from Me"), woven into the story. Discover what happens to Baby and Johnny after that summer, and learn more about the supporting characters from the original film. From Lionsgate ... "Midsomer Murders, Series 19, Part 1" (2017) is a two-disc set with four episodes in which the capable Detective Chief Inspector John Barnaby (Neil Dudgeon) investigates
the cozy villages of Midsomer's most sinister secrets: "The Village That Rose from the Dead," "Crime and Punishment," "Last Man Out" and "Red in Tooth & Claw."On DVD, Blu-ray Disc from Acorn Media ... "The Strain: The Complete Third Season" (2016) is a three-disc set with all 10 episodes. The war between the bloodthirsty strigoi and the remaining human survivors of New York intensifies. Although Dr. Ephraim Goodweather's bioweapon initially helped stave off the vampiric creatures, they have evolved into a bigger threat to humanity than ever. Now, distraught over his kidnapped son, Eph teams with Dutch to search for signs of weakness in the strigoi. Meanwhile, Abraham Setrakian's discovery of a mysterious shipment from Egypt brings a shocking realization. From Fox ... "Striking Out" (2017) is a two-disc set with four episodes. When Dublin-based solicitor Tara Rafferty (Amy Huberman) discovers that her fiancé and fellow solicitor, Eric (Rory Keenan), has been cheating on her with a colleague, she breaks up with him, quits her job at the prestigious law firm where they worked together, and begins accepting clients out of a makeshift office in the back of a café. From Acorn Media.

Check out other June 27-July 3 DVD/Blu-ray releases and reviews at OnVideo.