By Chris Kavan - 05/30/17 at 12:28 AM CT
Yes, the overall box office was off 15% from last year (when X-Men Apocalypse opened to muted tones), and was the slowest in nearly two decades, but the big news was overseas and from the holdovers. Baywatch certainly didn't make the kind of waves it was looking for, as bad reviews and general audience ambivalence set the bar low and it barely hit that bar. It was really Guardians of the Galaxy Vol. 2 that shone, while, on the opposite end, Aliens: Covenant suffered one of the worst second-week drops on record. There's a lot to cover, so let's get things started.

1) PIRATES OF THE CARIBBEAN: DEAD MEN TELL NO TALES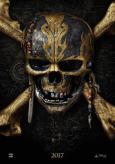 The (maybe) final installment in the Pirates series kicked off in first place with a $62 million weekend and a total of $77.04 million for the Memorial Day holiday period. Now that is a bit below the previous openings of $90 million, $153 million (still a Memorial Day record) and $135 million the last three previous Pirates films brought in, but don't despair. On the international front, the film nabbed $208.4 million - the 12th best opening of all time. A good $67.8 million came from China and Russia contributed a record $18.4 million - and that total helped push Disney above the $1 billion mark for 2017 - not quite as fast as last year, but impressive none-the-less. When its global total it taken in to account, the film looks much better in comparison, though its lower domestic opening means its worldwide total will not hit the $1 billion mark alone (as has some previous Pirates films), but it is looking at a still-impressive $800 million or so worldwide total. The film received an "A-" Cinemascore (critics weren't nearly as nice) and the audience was slightly more male (53%) with 63% coming in over the age of 25. With a $230 million budget, the film isn't going to hit that mark on the domestic front, but it will do just fine overseas and ultimately we'll see where it ends up for the franchise.
2)
GUARDIANS OF THE GALAXY VOL. 2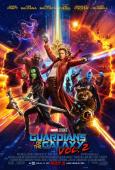 Sticking to its second-place spot, and only dipping a light 27.4%, Guardians of the Galaxy Vol. 2 brought in $19.9 million for the weekend with $25.1 million including Memorial Day. That gives the film a big $338.5 million domestic total with an additional $450 million worldwide for a new $783.3 million global total. That total puts Guardians 2 ahead of the original Guardians of the Galaxy ($333 million) and within striking distance of Deadpool ($363 million) while it also moved up to fifth place on the MCU list behind Captain America: Civil War ($408 million), Iron Man 3 ($409 million), Avengers: Age of Ultron ($459 million) and The Avengers ($623 million). Give this one a few days and it will be the biggest superhero movie ever that doesn't include Iron Man, Batman or Spider-Man in leading roles. It should top $800 million globally shortly and we'll see where it winds up, but, overall, this is a major win for Marvel and Disney.
3)
BAYWATCH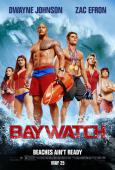 There were somewhat high expectations for the R-rated Baywatch film, despite some scathing reviews. But whether it was audiences just not that interested or the reviews actually getting attention, Baywatch floundered in third place with a $18.1 million weekend and $23 million Memorial Day total. Including its Thursday preview, Baywatch stands at $27.6 million, still well below estimates which pegged this at around the $40 million mark. Now, had the film cost closer to $40 million rather than $70 million, those numbers wouldn't be so concerning, but, as it stands, Baywatch had better hope for some more overseas love if it wants to wind up in the black. The star power of Dwayne Johnson, Zac Efron and Priyanka Chopra couldn't liven up audiences. Those who saw it did award the film a solid "B+", but that isn't likely going to be enough to bring in repeat business or good enough word-of-mouth to make a big difference. The film will likely make around its $69 million budget on its own but will still need help outside the U.S. to cover marketing and the like.
4)
ALIEN: COVENANT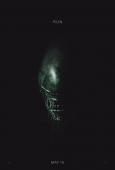 While Baywatch may have had a disappointing opening weekend, things look even more dire for Ridley Scott's Alien: Covenant. With a steep 71% weekend drop over its opening, Covenant suffered the worst second-week drop for a film playing in over 3700 theaters, with just Harry Potter and the Deathly Hallows - Part 2 (which opened to $169 million) coming in ahead of it. I really wanted this to kick off a new Aliens revival but with just $10.5 million over the weekend and a $13.15 million Memorial Day holiday total, Covenant only has a $60 million total and is now looking like its $97 million budget is well out of reach with $80 million more likely at this point. It looks like fans turned out, but it couldn't really find much outside of that fan base. Worldwide, it's probably going to come in just a little over half of what Prometheus brought in ($405 million) and, while it won't end up a huge win, it will make money, though it's looking a bit darker for the future of Aliens after the domestic stumble.
5)
EVERYTHING, EVERYTHING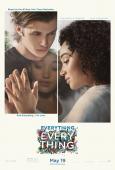 The well-received teen romance, Everything, Everything rounded out the top five with a $6.18 million weekend and $7.37 million Memorial Day total. The film dropped 47%, but the $10 million film still has a nice $22.7 million total. Heck, King Arthur is only sitting on $34.8 million - Everything, Everything actually has a shot at surpassing it in the long run. In any case, things looks like they're going to turn out just fine for this low-budget film.
Outside the top five: In milestone news, Beauty and the Beast hit $500 million on the domestic front (only the eight film all time to do so) with a $1.93 million holiday total (10th place) and a new $500.9 million total.
Speaking of milestones, Fate of the Furious became only the sixth film of all time to cross the $1 billion milestone at the international box office. Only $9 million separates Fate from Beauty - and by next week we're likely going to be looking at a new 2017 global champion.
Next week the big film dropping is going to be Wonder Woman (recently ranked as the most anticipated film of the year - at least among Fandango ticket buyers) with Captain Underpants: The First Epic Movie looking to entice family crowds.
Comments