New in Theaters May 12: King Arthur: Legend of the Sword, Snatched
By Chris Kavan - 05/11/17 at 06:35 AM CT
With Guardians of the Galaxy 2 blazing a trail at the box office, two would-be contenders enter the fray but won't likely be able to topple the mighty heroes. First up is yet another take on the old Arthurian legend, starring Charlie Hunnam as the would-be king in this action-packed update. Meanwhile, Amy Schumer and Goldie Hawn join forces as daughter and mother on the vacation of a lifetime - until things go terribly wrong but, don't worry, the laughs are sure to keep flowing. I'm guessing that both will have decent openings but I don't expect either to take the box office by storm.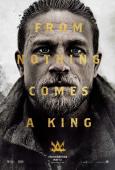 KING ARTHUR: LEGEND OF THE SWORD It took Hollywood several years to make a decent movie about Mars (thanks Matt Damon!) and, in my opinion, the King Arthur legend is in much the same boat. For the most part, movies dealing with Arthurian themes tend to turn out too tame, too dull, or tries too hard. Legend of the Sword is definitely the latter. Charlie Hunnam takes on the role of Arthur, but far from the stately king we join him as a back-alley nobody - his parents have been murdered by the evil Vortigen (Jude Law) who has seized the throne for himself. Everything changes, however, when he inadvertently pulls the mighty Excalibur from the stone, revealing his legacy for all. Now he is forced to join a rebellion to take back his rightful place on the throne, but he will have to battle not only Vortigen's forces, but his own demons, in order to achieve his goal. From what I've seen, this is going to be short on Arthurian mythology and high on octane. Too bad we already have Fate of the Furious and Guardians of the Galaxy out there to fill that quota. I have a feeling King Arthur is going to be left a bit in the dust. I'm still waiting for a really good film out of this story - Legend of the Sword isn't going to be it.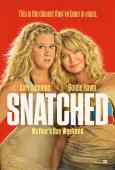 SNATCHED When Emily Middleton (Amy Schumer) finds herself unceremoniously dumped by her boyfriend (Randall Park) on the eve of a big, exotic vacation, she does the improbable: reaches out to her ultra-cautious mother, Linda (Goldie Hawn) to take his place. Soon enough, the exotic vacation takes a dangerous turn, setting the two women on an over-the-top adventure where they will have to learn to survive each other if they want to survive at all. Ike Barinholtz, Joan Cusack, Wanda Sykes and Christopher Meloni help round out the cast. This film is probably going to draw a mainly female audience, which may be its best saving grace. Early reviews seem to think this is serviceable but nothing special - even with Hawn back after an extended hiatus from film. Still, if women support this, it could wind up a decent draw.


Those are the big, new films coming out. Early indications seem to point to Arthur being a big-budget disaster with Snatched drawing a little less heat but probably not much more interest. I'll be back on Sunday when we'll find out how Guardians holds up against this new competition.