New on DVD and Blu-ray Week of May 2-May 8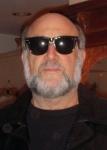 By Harley Lond - 05/02/17 at 12:48 AM CT
FROM THE BIG SCREEN:
"I Am Not Your Negro" is a remarkable documentary that explores race in America through writer James Baldwin's unfinished novel, "Remember This House." The book was to be a revolutionary, personal account of the lives and successive assassinations of three of his close friends -- Medgar Evers, Malcolm X and Martin Luther King, Jr. Filmmaker Raoul Peck envisions the unfinished book, resulting in a radical, up-to-the-minute examination of race in America, using Baldwin's original words and flood of rich archival material. "I Am Not Your Negro
" is a journey into black history that connects the past of the Civil
Rights movement to the present of #BlackLivesMatter. It is a film that questions black representation in Hollywood and beyond. From Magnolia Home Entertainment ... In "The Salesman
" Emad (Shahab Hosseini) and Rana (Taraneh Alidoosti), a young couple living in Tehran who happen to be performers rehearsing for Arthur Miller's "Death of a Salesman," are forced to move into a new apartment after their old flat becomes damaged. Eventually, an incident linked to the previous tenant -- a prostitute -- of their new home dramatically changes the couple's life, and the husband goes on a crusade to restore his manhood and self-worth. The psychological and moral drama from Iran won the Oscar for Best Foreign Language Film. From Sony ... Based on the bestselling novel by W. Bruce Cameron, "A Dog's Purpose
," from director Lasse Hallstrom ("The Cider House Rules," "The 100-Foot Journey"), shares the soulful and surprising story of one devoted dog (voiced by Josh Gad) -- who is reincarnated numerous times in the form of different breeds -- and finds the meaning of his own existence through the lives of the humans he teaches to laugh and love. Co-stars Dennis Quaid. From Universal ... In "The Comedian
," Robert De Niro stars as an aging comic icon who has seen better days and is trying to reinvent himself to overcome his image as the former television character he once played. Already a strain on his younger brother (Danny DeVito) and his wife (Patti LuPone), he's forced to serve out a sentence doing community service for accosting an audience member. While there, he meets Harmony (Leslie Mann), the daughter of a sleazy Florida real estate mogul (Harvey Keitel), and the two find inspiration in one another, resulting in surprising consequences. From Sony ... In "Rings
," the second sequel to the fantastically spooky "The Ring," a young woman becomes worried about her boyfriend when he explores a dark subculture surrounding a mysterious videotape said to kill the watcher seven days after he has viewed it. She sacrifices herself to save her boyfriend and in doing so makes a horrifying discovery: There's a "movie within the movie" that no one has ever seen before. From Paramount.


THIS WEEK'S HIGHLIGHTS:

If any film can be said to represent a decade, then "Saturday Night Fever
" has to be at the top of the list -- no other film so caught the era of disco as this 1977 outing
from director John Badham and star John Travolta. Paramount has just released a 40th Anniversary Blu-ray edition that was fine-tuned by Badham, who sat down with Paramount in 2016 to restore the film in 4K using the original negative and to update the surround sound mix. During this process he added scenes to the theatrical R-rated version that round out character and plot, making this new Director's Cut the definitive representation of his original vision. The film co-stars Karen Lynn Gorney, Barry Miller, Joseph Cali, Paul Pape, Donna Pescow, Bruce Ornstein and Julie Bovasso. Extras include "'70s Discopedia," "Catching the Fever," "Back to Bay Ridge," "Dance Like Travolta with John Cassese," "Fever Challenge!", deleted scene, the theatrical version in high definition with commentary by Badham. The film will also be available on DVD.


BUZZIN' THE 'B'S:

In "The Shadow Effect
" (2017), starring Cam Gigandet, Jonathan Rhys Meyers, Brit Shaw and Michael Biehn, researcher Dr. Reese (Rhys Meyers), obsessed with gene regeneration and fascinated by the phenomenon of the waking dream, explores the psyche of Gabriel Howarth (Gigandet), a young man whose life is turned upside down when his violent
dreams begin to blend with reality. When Gabriel's dreams mirror political assassinations, he must race against the clock to not only save himself and his wife Brinn (Shaw), but stop an experimental government program. From Momentum Pictures ... In "MindGamers
" (2015 - Austria), starring Tom Payne, Sam Neill, Dominique Tipper and Oliver Stark, a group of brilliant young students create a wireless neural network, linking multiple minds via a quantum computer. Capable of transferring motor skills from one brain to another, they have brought into existence the first shareware for human motor skills. They freely spread this technology, believing it to be a first step towards a new equality and intellectual freedom. But they soon discover that they themselves are part of a much greater and more sinister experiment, as dark forces emerge that threaten to subvert this technology into a means of mass-control. On DVD, Blu-ray Disc from Universal ... In "Tunnel
" (2016 - South Korea), South Korean superstar Ha Jung-woo ("The Handmaiden") plays a car salesman fighting for survival inside a collapsed tunnel while rescue workers race against time to free him. With draining cell phone battery power and a rescue effort that might end before they locate him, days pass by without success, and people start to lose hope as the rescue operation becomes an ordeal when incompetence, the media and government interference slow down the process. On DVD, Blu-ray Disc from Well Go USA ... "The Age of Shadows
" (2016 -- South Korea) is the first project from Warner Bros. Korea. The film takes place in 1920s Korea and Shanghai during the Japanese
occupation. The stylistic espionage-thriller is based on real people and incidents surrounding the dramatic events that transpired between the Korean resistance and their occupiers. Lee Jung-chool, a Korean police captain in the Japanese police force, is given a special mission to infiltrate the armed resistance fighting for the independence of Korea, which is led by an old acquaintance of his, Kim Woo-jin. After an intel leak and the death of a resistance leader, pressure on Captain Lee to take down the resistance grows -- but as he works deeper into their web, it becomes more unclear who is actually playing who and where true allegiances lie. On DVD, Blu-ray/DVD Combo from CJ Entertainment ... "Beyond the Gates
" (2017), starring Chase Williamson, Graham Skipper and Barbara Crampton, is a creepy homage to 80s horror films and a love letter to the VHS Golden Age of home video. After their father's unexplained disappearance, two estranged brothers -- responsible Gordon and reckless John -- reunite to sift through the contents of his stubbornly anachronistic VHS rental store. Among the inventory, they find an old interactive VCR board game. Intrigued, the brothers pop in the tape ... and soon discover that this video is no ordinary game, but a portal to a nightmarish alternate reality, one with deadly consequences for anyone who dares to press 'play.' On DVD, Blu-ray Disc from IFC Midnight/Scream Factory ... "Gold
" (2016), starring Matthew
McConaughey, Edgar Ramírez, Bryce Dallas Howard and Craig T. Nelson, is a tale about one man's pursuit of the American dream -- to discover gold. Matthew McConaughey stars as Kenny Wells, a prospector desperate for a lucky break, who teams up with a similarly eager geologist, and they set off on an amazing journey to find gold in the uncharted jungle of Indonesia. Getting the gold was hard, but keeping it would be even harder, sparking an adventure through the most powerful boardrooms of Wall Street. The film is inspired by a true story. On DVD, Blu-ray/DVD Combo from Dimension Films/Anchor Bay ... In "The Resurrection of Gavin Stone
" (2016), starring Brett Dalton, Neil Flynn, D.B. Sweeney and Shawn Michaels, Gavin Stone is a former child star whose hard-partying ways get him in trouble, forcing him to do 200 hours of community service at a church in his hometown. Gavin pretends to be a Christian to land the part of Jesus in the church's annual Passion Play and discovers that the most important role of his life is far from Hollywood. On DVD, Blu-ray/DVD Combo from Universal.


ON THE INDIE FRONT:

In "Counting for Thunder
" (2015), starring Phillip Irwin Cooper, Mariette Hartley, John Heard, Peter Stebbings and Alison Elliott, actor-director-writer Phillip Irwin Cooper, inspired by his own life experiences, tells a story of a son's return home to Alabama, where he is faced with caring for his ill mother (Hartley) and reconciling with his supportive father (Heard) while also coming out later in life and discovering romantic feelings for a childhood friend from a life he left behind. From Wolfe Video.


FOR THE FAMILY:

For a new generation of parents and kids, Paramount has released "Rugrats: Season 1 and Rugrats: Season 2" (1991-1993). A baby's gotta do what a baby's gotta do. Told from the perspective of a group of adventurous and imaginative toddlers, Rugrats transformed the most mundane activities into unforgettable adventures. Led by fearless leader Tommy
Pickles, the gang can turn an ordinary trip to the park into a journey across the Sahara in search of water, a visit to the plant nursery into a jungle trek to find a cure for "jungle beaver," or a search for cookies into a prehistoric fantasy. Together, there's no adventure too big and no problem they can't solve ... or at least nothing that a good nap won't help. "Rugrats: Season 1" ($14.99) contains 25 episodes on two discs; "Rugrats: Season 2" ($19.99) contains 51
episodes on four discs ... Marking the much-anticipated return of Studio Ghibli, the masterfully animated fantasy film "The Red Turtle
" (2016) tells the story of a man shipwrecked at sea who becomes stranded on a beautiful but desolate island. He learns to live in isolation, seemingly tormented in his efforts to escape the island by a giant red turtle. Miraculously, soon he comes upon a young woman, also lost at sea, and they create a family together. The film was an Academy Award-nominee for Best Animated Feature Film, and won both the Annie Award for Best Independent Animated Film and the Un Certain Regard Prize at the 2016 Cannes Film Festival. On DVD, Blu-ray Disc from Sony.


SPECIAL INTEREST:

When art collector and preservationist Brian Greif decides to save an iconic work hailing from the world's most renowned street artist, it sets off an art world struggle chronicled
in "Saving Banksy
" (2016). The eponymous street artist originally painted the "Haight Street Rat" on the side of a building in San Francisco in 2010, in lieu of interviews for the premiere of the Banksy doc, "Exit Through the Gift Shop." Enter Greif, who spent months negotiating with the owners of the vandalized Red Victorian Bed and Breakfast to carefully remove 10 redwood siding planks, with every intention of preserving Banksy's work for the public. However, years pass before Greif is able to show the work to the public -- no major museum will display it without proper authentication and greedy collectors and dealers simply want to sell or own it -- for up to three quarters of a million dollars. From Candy Factory Films.

Check out other May 2-May 8 DVD/Blu-ray releases and reviews at OnVideo.