New on DVD and Blu-ray Week of April 4-April 10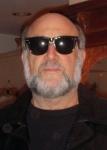 By Harley Lond - 04/04/17 at 12:11 PM CT
FROM THE BIG SCREEN:
Since almost everyone in the known universe has seen "Rogue One: A Star Wars Story" (except for the Trumps and the Putins, who were too busy divvying up the world), there's no need to replicate the entire stoyline here, save to say that -- unlike "Star Wars 1 & II & III" --- this is a true prequel, picking up matters just before the beginning of the original 1977 "Star Wars" (now dubbed "A New Hope"). The Empire is close to finishing the planet-destroying Death Star and a ragtag assemblage of Rebels (including
the daughter of the Death Star's designer, who has built a fatal flaw into the heart of the weapon) are dispatched to steal the plans and deliver them to the Rebel Alliance. Unlike "Star Wars VII," this adventure has a great hard edge, with more fighting, more deaths, more special effects and more action and -- thankfully, more anger and vengeance. The leads, Felicity Jones and Diego Luna (at the risk of being politically incorrect, finally we have a Star Wars hero and a heroine that we would like to sleep with) are no-nonsense fighters; the supporting rebels are nasty but likable killers (Forest Whitaker, Jiang Wen and Donnie Yen), and the Empire villains are despicable. There's guest appearances (via CGI) of a couple Star Wars stalwarts, and Darth Vader shows up to finally strut himself as a true killing machine. Unlike so many other modern comic book or sci-fi "epics" that rely on FX instead of story to take the viewer from beginning to end (all those "Iron Man," "Avengers" and "Transformer" films that run together so you can't tell one sequel from another), Rogue One: A Star Wars Story
boasts some intelligence in its plot. And if you have a decent surround system, you'll be pleased with the sound here; if you like bonus features with your DVD or Blu-ray, this release will keep you busy for hours: there's a crazy amount of behind-the scenes extras. From Disney.


BUZZIN' THE 'B'S:
"Paterson
" (2016) is the latest quirky offering from indie genius Jim Jarmusch. The film chronicles the quiet triumphs and defeats of daily life via Paterson (Adam Driver), a hardworking bus driver in Paterson, N.J., who follows the same routine every day, observing the city, listening to fragments of conversations, and writing heartfelt
poems. Co-stars Golshifteh Farahani, Helen-Jean Arthur, Owen Asztalos and Kacey Cockett. From Universal. In "Office Christmas Party
" (2016), starring Jason Bateman, Olivia Munn, T.J. Miller, Jennifer Aniston, Kate McKinnon, Courtney B. Vance, Jillian Bell and Rob Corddry, when his uptight CEO sister threatens to shut down his branch, the branch manager throws an epic Christmas party in order to land a big client and save the day, but the party gets way out of hand. On DVD, Blu-ray/DVD Combo from Paramount ... Under siege by a mysterious enemy in an apocalyptic, war-torn landscape, a band of mercenary soldiers, hooded hostages in tow, seek refuge inside an abandoned military tank in "Tank 432
" (2015), starring Rupert Evans, Steve Garry, Deirdre Mullins and Michael Smiley. But their sanctuary soon reveals itself to be a steel-walled prison and, as the group succumbs to claustrophobia, paranoia, and
increasingly disturbing delusions, it becomes clear that the real threat may lie not outside, but within. On DVD, Blu-ray Disc from IFC Midnight/Shout! Factory ... "Three
" (2016 -- Hong Kong), starring Wallace Chung, Louis Koo and Zhao Wei, is master filmmaker Johnnie To's latest showdown between cops, robbers and everyone else caught in the crossfire. When a police sting goes bad, a cornered criminal makes a desperate choice: he shoots himself, forcing the officers to cease fire and rush him to the hospital. Once there, he refuses treatment, waiting for his cohorts to break him out. Caught between an obsessed cop and the dedicated surgeon assigned to save his life, the hospital is now a battleground of deception, double-crosses and a coming onslaught of violence. On DVD, Blu-ray Disc from Well GO USA ... "We Don't Belong Here
" (2016), starring Catherine Keener, Anton Yelchin, Riley Keough, Kaitlyn Dever, Annie Starke, Molly Shannon, Maya Rudolph and Cary Elwes, is a thriller about the matriarch (Keener) of a dysfunctional family who is pushed to her tipping point by the disappearance of her son. When Max (Yelchin) goes missing, his mother and three sisters (Keough,Dever, Starke) learn that a dark past haunts more than one of the siblings. From Sony.


ON THE INDIE FRONT:

Being in show business is tough, but being an actor in Denver is tougher, so when performer and full-time computer repairman Arthur Martinez hires two indie filmmakers to make a feature film with him as the lead, he realizes he's in over his head in "Actor Martinez
" (2017), starring Lindsay Burdge, Mike Ott and Nathan Silver. The filmmakers scrap the genre film Arthur had intended them to make -- instead quickly
designing an entirely new project based around his real-life persona, which becomes more and more elusive as the production steams ahead. Once Arthur realizes what the filmmakers are up to, his protective measure is to hide behind a mask, keeping the filmmakers questioning: Are any of Arthur's moments on camera truthful or is it all just a performance in the end? From Breaking Glass Pictures ... When 79-year-old curmudgeon Raymond (Frank Langella) makes arrangements to be euthanized in Oregon, his family refuses to accept his decision in "Youth in Oregon
" (2016). But when another family emergency arises, Raymond's daughter Kate (Christina Applegate) turns to her husband Brian (Billy Crudup) for a little help. So Brian reluctantly volunteers to drive the cantankerous Raymond and his wine-loving wife Estelle (Mary Kay Place) 3000 miles to Oregon. Determined to change the old man's mind before they reach the Beaver State, it becomes quickly apparent to Brian that convincing your father-in-law to keep living when he's ready to check out is no simple task. From Samuel Goldwyn Films/Sony.


FOR THE FAMILY:

In "Sesame Street: Elmo and Cookie Monster Supersized Fun" (2017), Elmo and Cookie Monster make the best -- and cutest -- team on Sesame Street in a selection of skits, songs and stories featuring everyone's two favorite monsters. Kids can dance and play along with Elmo, Cookie Monster and their Sesame Street friends in this curated compilation featuring such fan-favorite stories as "Cookies of the Caribbean," "Elmo The Musical: Prince" and more. From Warner ... "Heidi" (2017), starring Bruno Ganz, Anuk Steffen, Isabelle Ottman and Quirin Agripp, is a Dove Foundation "Family Approved" live-action feature based on one of the best-selling children's novels of all time. From Omnibus Entertainment/Film Movement.


SPECIAL INTEREST:
"The World's Largest Ball of Twine
" (2016) is a documentary that tells the unexpected story of two competing Midwest farm towns and the very different balls of twine that each claim is "The World's Largest." The film showcases the stories of two towns and twine ball creators, Frank and Francis. Each began collecting as a hobby, only to have their collections become local town attractions, going head-to-head in a "Battle of the Balls" for over a half century. But -- what neither town realized -- was that in the end they would both be beaten out for the record, by a Texas Rancher who created his own ball and was certified with the Guinness Book of Records title. From Big Life Entertainment/Random Media.


FROM TV TO DVD:

"The Carol Burnett Show: The Best of Tim Conway" is a single DVD that includes four complete episodes -- three not seen in more than 40 years -- featuring Conway's most indelible characters on "The Carol Burnett Show": "Oldest Man," "Mr. Tudball," "The Virgin Prince" and "The Dentist."From Time Life ... "Legend of Bruce Lee: Volume Two" (2008) is a three-disc set with 10 episodes that follow Lee as he comes to America and begins a revolution in the world of martial arts. From Well Go USA.

Check out other April 4-April 10 DVD/Blu-ray releases and reviews at OnVideo.