New on DVD and Blu-ray Week of January 31-February 6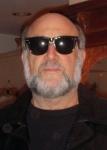 By Harley Lond - 01/31/17 at 12:53 AM CT
FROM THE BIG SCREEN:
"Gimme Danger": American filmmaker Jim Jarmusch's documentary love letter to punk icons Iggy Pop and his band, The Stooges. Michigan-born Iggy's youthful music career wavered, until he found his Stooges soulmates in Dave Alexander (bass), and brothers Ron (guitar) and Scott Asheton (drums). Emerging from Ann Arbor amidst a countercultural revolution, The Stooges' powerful and aggressive style of rock 'n' roll blew a crater in
the musical landscape of the late 1960s. Assaulting audiences with a blend of rock, blues, R&B, and free jazz, the band planted the seeds for what would be called punk and alternative rock in the decades that followed. Three ground-breaking albums and just a few years later, the band was literally falling apart. Iggy gleefully relates the story of those crazy years from "I Wanna Be Your Dog" to "Raw Power." "Gimme Danger
" is brimful of music, clips and anecdotes, including Bowie, Nico and the crowd-surfing Iggy himself. From Sony.

Also due this week: "Tyler Perry's Boo! A Madea Halloween
," in which Madea winds up in the middle of mayhem when she spends a haunted Halloween fending off killers, paranormal poltergeists, ghosts, ghouls and zombies while keeping a watchful eye on a group of misbehaving teens. From Lionsgate ... "Jack Reacher: Never Go Back
," starring Tom Cruise in the second film based on the hard-fighting character from author Lee Child's best-selling series. When Army Major Susan Turner (Cobie Smulders) is framed for treason, Reacher discovers she's the target of a massive government conspiracy. With help from Turner and a mysterious new ally, Reacher risks everything to take down a powerful organization that will stop at nothing to protect its secrets. From Paramount ... "Masterminds
," starring Zach Galifianakis, Kristen Wiig, Owen Wilson and Jason Sudeikis in a comedy about a guard at an armored car company in the Southern U.S. who organizes one of the biggest bank heists in American history. Based on the October 1997 Loomis Fargo robbery. From Fox ... and "Queen of Katwe
," based on the vibrant true story of a young girl (Madina Nalwanga) from the streets of Uganda whose world changes when she is introduced to the game of chess, and, as a result of the support she receives from her family and community, is instilled with the confidence and determination she needs to pursue her dream of becoming an international chess champion. From Disney.


THIS WEEK'S HIGHLIGHTS:

"Pinocchio" was the second film in the Disney animated canon, made in response to the enormous worldwide success of "Snow White and the Seven Dwarfs." Based on the book by Carlo Collodi, the film stars a puppet -- brought to life by a fairy -- who tries to earn his right to become a real boy, as he faces the challenges and dangers of a dark, hostile world of crooks, villains and monsters. Although the film wasn't a box office
success on its release in 1940, it has gone on to become a Disney evergreen, with re-releases in 1945, 1954, 1962, 1971, 1978, 1984, and 1992, and is now considered to be Walt Disney's greatest achievement and representative of the Disney studio at the peak of its golden age, as well as one of the greatest achievements in animation. Disney has brought the film out of its vault (it was last released in 2009 as a Blu-ray/DVD combo) in this "Pinocchio
Signature Collection" available on DVD, in a Blu-ray/DVD Combo, on Digital HD and Disney Movies Anywhere (cloud). The copious bonus features include "Walt's Story Meetings: Pleasure Island": The Pleasure Island scene in "Pinocchio" had much more development than what is seen in the film. Pixar's Pete Docter and Disney historian and author J.B. Kaufman explore artwork recently discovered in Disney's animation research library revealing some of the attractions, gags and games that Disney animators created for this iconic location of the film, that never made it on screen; "In Walt's Words: Pinocchio": Walt Disney discusses the making of "Pinocchio" through archival recordings and interviews; "The Pinocchio Project: When You Wish Upon a Star": Music influencers Alex G, Tanner Patrick and JR Aquino from Disney's Maker Studios gather in a creative workspace to create their rendition of the film's signature song, "When You Wish Upon a Star," and produce a fresh new music video; "Oswald the Lucky Rabbit in Poor Papa" recently restored and scored 1927 short that features Oswald the Lucky Rabbit; vintage features from prior home entertainment releases include hours of bonus material, such as the making of "Pinocchio," deleted scenes, sing-alongs, storyboards and theatrical trailers.


BUZZIN' THE 'B'S:

There's one new 'B' release this week, followed by a bevy of remastered re-releases. In "Clandestine
" (2016), starring Nick DeMatteo, Chris Ryan, Janine Laino, Kate A. McGrath and Tom Sizemore, hard drugs invade the picture-perfect suburbs on Long Island's North Shore and Officer Charles Cooper is faced with a difficult decision: either live a life of denial or acknowledge the new threats forced upon himself and his family.
Navigating the minefield of local political officials and confidential junkie informants, an anti-drug task force must uncover a network of meth cooks and dealers in a situation that's threatening to quickly spiral out of control. From Candy Factory ... In "The Black Dragon's Revenge
" (1975), when news of Bruce Lee's sudden death breaks, an elite martial artist is enlisted to investigate the mysterious circumstances and find Lee's lost "finger fighting" manual. From the heyday of 1970s "Blaxploitation" and Kung Fu flicks, the film boasts the crude dialog and cut-rate film techniques typical of those genres. Restored in HD from the original 35mm negative. Stars Ron "The Black Dragon" van Clief and Charles "The Latin Panther" Bonet.
On DVD, Blu-ray Disc from The Film Detective ... From Scream Factory comes Blu-ray collector's editions of "Poltergeist II: The Other Side
" (1986), starring JoBeth Williams, Craig T. Nelson, Heather O'Rourke, Oliver Robins, Will Sampson, Julian Beck, Zelda Rubinstein; and "Poltergeist III
" (1988), starring Nancy Allen,releases feature a new 2k scan of the inter-positive, with DTS-HD Master Audio 5.1 and DTS-HD Master Audio 2.0 tracks, and come loaded with brand-new bonus features including audio commentaries, interviews, behind-the-scenes featurettes and more ... Lionsgate has added two more Blu-ray debut titles to its Vestron Video Collector's Series: "The Lair of the White Worm
" (1987), directed by Ken Russell and starring Hugh Grant, Amanda Donohoe and Catherine Oxenberg. In a remote corner of England's Peak District, a mysterious skull is unearthed, then quickly stolen for use in worshiping a pagan god, the White Worm. Based on the novel by Bram Stoker; and "Parents
" (1988), starring Randy Quaid, Mary Beth Hurt, Sandy Dennis and Bryan Madorsky. A young boy in 1950s suburbia suspects his parents are cannibalistic murderers.


ON THE INDIE FRONT:

Re-released for its 20th anniversary in a pristine 2K HD restoration, "The Watermelon Woman
" (1996) is the
story of Cheryl (Cheryl Dunye, who also directed), a twenty-something black lesbian struggling to make a documentary about Fae Richards, a beautiful and elusive 1930s black film actress popularly known as "The Watermelon Woman." While uncovering the meaning of Fae Richards' life, Cheryl experiences a total upheaval in her personal life. Her love affair with Diana (Guinevere Turner), a beautiful white woman, and her interactions with the gay and black communities, are subject to the comic yet biting criticism of her best friend Tamara (Valerie Walker). Meanwhile, each answer Cheryl discovers about the Watermelon Woman evokes a flurry of new questions about herself and her future. On DVD from First Run Features.


FOR THE FAMILY:
"Barbie: Video Game Hero" (2017) is the latest release in the very successful Barbie DVD franchise. When Barbie magically gets pulled into her favorite video game, she's excited to see she's transformed into a fun roller-skating character. In the game, she meets Cutie, a lovable cloud-shaped friend, and Bella, a roller-skating princess. Together, they soon discover a mischievous emoji is trying to take control of the game and they travel from level to level to save her team and beat the game. On DVD, Blu-ray/DVD Combo from Universal.


SPECIAL INTEREST:
"Danny Says
"(2015) is a documentary on the life and times of Danny Fields. Since 1966, Danny Fields has played a pivotal role in music and culture of the late 20th century: working for the Doors, Lou Reed, Nico, Judy Collins and managing groundbreaking artists like the Stooges, the MC5 and the Ramones. The film follows Fields from Harvard Law dropout, to the Warhol Silver Factory, to director of publicity at Elektra Records, to "punk pioneer" and beyond. Danny's taste and opinion, once deemed defiant and radical, has turned out to have been prescient. From Magnolia Home Entertainment.


FROM TV TO DVD:

"Ballers: The Complete Second Season" (2016) is a two-disc set with all 10 episodes of the series that looks at the whirlwind lifestyles and real-life problems of
former and current football players in sun-soaked Miami. In Season 2, things are getting more competitive and complicated for retired football star turned financial manager Spencer Strasmore (Dwayne Johnson). As the lines between professional and personal blur in his pursuit of lasting success and glory, Spencer must face demons from the past when he goes head-to-head with the biggest business manager on the scene. Meanwhile, Spencer's closest friends and clients struggle to find their footing. Returning to help Spencer juggle lucrative deals and big personalities are his outrageous business partner, Joe (Rob Corddry), level-headed agent, Jason (Troy Garity) and girlfriend/sports reporter, Tracy (Arielle Kebbel). On DVD, Blu-ray Disc from HBO.

Check out other January 31 to February 6 DVD/Blu-ray releases and reviews at OnVideo.