New on DVD and Blu-ray Week of January 24-January 30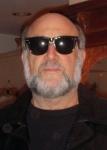 By Harley Lond - 01/24/17 at 01:21 PM CT
FROM THE BIG SCREEN:
"The Handmaiden": From Park Chan-wook, the celebrated director of "Oldboy," "Lady Vengeance," "Thirst" and "Stoker" comes a ravishing new drama inspired by the novel "Fingersmith" by British author Sarah Waters. Having transposed the story to 1930s-era colonial Korea and Japan, Park presents a gripping and sensual tale of a young Japanese Lady living on a secluded estate, and a Korean woman -- a street thief -- who is hired to serve as her new handmaiden, but who is secretly involved in a con man's plot to
defraud her of her large inheritance. Powered by remarkable performances from Kim Min-hee as Lady Hideko, Ha Jung-woo as the con man who calls himself the Count and sensational debut actress Tae-ri Kim as the maid Sookee, the film borrows the most dynamic elements of its source material and combines it with Park's singular vision and energy to create an unforgettable viewing experience -- a sumptuous feast featuring love, lust, sex and treachery. A brilliant departure for the director, and one of The New York Times' Best Films of 2016 and Certified Fresh (93%) on Rotten Tomatoes. Sadly, South Korea didn't see fit to submit The Handmaiden
for consideration for an Academy Award this year. From Sony.

Also due this week: "Inferno
," the third big-screen outing for author Dan Brown's famous symbologist Robert Langdon (Tom Hanks); this time around he loses his memory and teams with a doctor (Felicity Jones) to race across Europe and against the clock to stop a virus that could wipe out half of the world's population. Directed by Ron Howard. Extras include deleted and extended scenes and six behind-the-scenes featurettes. From Sony ... and "The Light Between Oceans
," a tearjerker of a melodrama about a lighthouse keeper and his wife, living off the coast of Western Australia in 1918, who raise a baby they rescue from a drifting rowing boat, and what happenes when the real mother shows up. With three gorgeous leads: Michael Fassbender, Alicia Vikander and Rachel Weisz. Extras include commentary with director Derek Cianfrance. From DreamWorks/Disney.


THIS WEEK'S HIGHLIGHTS:
"Takashi Miike's Black Society Trilogy
": After several years spent working almost exclusively in the direct-to-video world of "V-cinema" in Japan, Takashi Miike announced himself as a world-class filmmaking talent with this trio of thematically-connected, character-centric crime stories about violence, the underworld of Japanese society, families both real and surrogate, and the
possibly hopeless task of finding one's place in the world. His first films made specifically for theatrical release, and his first for a major studio, the "Black Society Trilogy" was the beginning of Miike's mature career as a filmmaker and they remain among the prolific director's finest works. Set in the bustling Kabuki-cho nightlife neighborhood of Tokyo, "Shinjuku Triad Society" follows a mixed-race cop (Kippei Shiina) struggling with private issues while hunting a psychotic criminal (Tomorowo Taguchi) who traffics in children's organs. "Rainy Dog," shot entirely in Taiwan, is about an exiled yakuza (Show Aikawa) who finds himself saddled with a son he never knew he had and a price on his head after the Chinese gang he works for decides to turn on him. "Ley Lines" moves from the countryside to the city and back, as three Japanese youths of Chinese descent (including Kazuki Kitamura) seek their fortune in Tokyo, only to run afoul of a violent gang boss (Naoto Takenaka). High Definition digital transfers of all three films with original uncompressed stereo audio. On Blu-ray and DVD from Arrow Video/MVD Entertainment. ... "The Man Who Fell to Earth
Limited Collector's Edition": International icon David Bowie stars in his unforgettable debut role as an alien who has ventured to Earth on a mission to save his planet from a catastrophic drought. The 1976 film was directed by Nicolas Roeg and starred Buck Henry, Candy Clark, Rip Torn and Bernie Casey. In honor of Bowie's legacy, the limited collector's edition Blu-ray Combo Pack includes never-before-seen interviews, brand new artwork, a 72-page bound book, press booklet, four art cards and a mini poster. From Lionsgate ... From The Criterion Collection comes "Black Girl
" (1966): Ousmane Sembène ("Xala," "Faat Kiné") was one of the greatest and most groundbreaking filmmakers who ever lived, as well as the most internationally renowned African director of the 20 century -- but his name deserves to be better known in the rest of the world. He made his feature debut in 1966 with the brilliant and stirring "Black Girl" and helmed a stream of politically conscious and enlightening films during the next decade. Sembène, who was also an acclaimed novelist in his native Senegal,
transforms a deceptively simple plot -- about a young Senegalese woman who moves to France to work for a wealthy white couple and finds that life in their small apartment becomes a prison, both figuratively and literally -- into a complexly layered critique of the lingering colonialist mind-set of a supposedly postcolonial world. Featuring a moving central performance by M'Bissine Thérèse Diop, "Black Girl" is a harrowing human drama as well as a radical political statement -- and one of the essential films of the 1960s. I had the pleasure of seeing several Sembène films during the heyday of foreign film screenings in Los Angeles in the late 60s-early 70s -- when there were a bevy of indie theaters presenting director-oriented festivals almost every week. I certainly hope that Criterion brings out more of this master's work in the future. "Black Girl" arrives on DVD and Blu-eray in a new 4K digital restoration, undertaken by The Film Foundation's World Cinema Project in collaboration with the Cineteca di Bologna, with uncompressed monaural soundtrack on the Blu-ray.


BUZZIN' THE 'B'S:

In "The Monster
" (2016), starring Zoe Kazan, Scott Speedman and Ella Ballentine, a divorced mother and her headstrong daughter must make an emergency late-night road trip to see the girl's father. As they drive through deserted country roads on a stormy night, they suddenly have a startling collision that leaves them shaken but not seriously hurt. Their car, however, is dead, and as they try in vain to get help, they come to realize they are not alone on these desolate backroads — a terrifying evil is
lurking in the surrounding woods, intent on never letting them leave. On DVD, Blu-ray Disc from Lionsgate ... "USS Indianapolis: Men of Courage
" (2016), starring Nicolas Cage, Tom Sizemore and Thomas Jane, is the harrowing true story of the crew of the USS Indianapolis, who were stranded in the Philippine Sea for five days after delivering the atomic weapons that would eventually end WWII. As they awaited rescue, they endured extreme thirst, hunger, and relentless shark attacks.On DVD, Blu-ray Disc from Lionsgate ... "Battle for Incheon: Operation Chromite
" (2016 -- South Korea), starring Liam Neeson, Lee Jung-jae and Lee Bum-soo, tells the true story of the heroes whose lives were sacrificed in order to turn the tide of the Korean War. The seemingly impossible plan is for South Korean Navy Special Forces, Captain Jang Hak-soo and seven members of the KLO (Korean Liasion Office) unit to disguise themselves as a North Korean inspection unit and infiltrate the North Korean army command center in Incheon. Their mission is complicated and only when they give the signal will General MacArthur (Liam Neeson) be able to successfully initiate the battle to take Incheon back from the enemy. On DVD, Blu-ray Disc from CJ Entertainment ... "I'm Not Ashamed
" (2016), starring Masey McLain, Ben Davies, Sadie Robertson, Korie Robertson, Jaci Velasquez and Jennifer O'Neill, is the inspiring and powerful true story of Rachel Joy Scott -- the first student killed in the Columbine high school shooting in 1999. Devout teen Rachel Joy Scott shows compassion and love for her fellow students, until armed classmates enter Columbine High School on a fateful day that changes America forever. Her hopes and dreams seemed to end, but God was just getting started. On DVD, Blu-ray/DVD Combo from Universal.


FOREIGN:

In the powerful faith-based drama "The Vessel
" (2016 -- Puerto Rico/USA) from executive producer Terrence Malick, Martin Sheen stars as a local priest of a Latin American fishing village recovering from a tsunami that washed away dozens of elementary school students. Ten years later, one of the young villagers miraculously comes back to life and begins to build a mysterious structure out of the school's remains, setting the town aflame with passions long forgotten -- and the whole town wonders if he is a sign from God. Co-stars Jacqueline Duprey and Aris Mejias. On DVD, Blu-ray Disc from Strand Releasing.


FOR THE FAMILY:

The Emmy and Peabody Award-winning "Adventure Time" returns this January with "Adventure Time: Islands" (2017) an eight-part journey into Finn the Human's mysterious past. Jake (John DiMaggio), BMO (Niki Yang) and Susan Strong (Jackie Buscarino) leave the Land of Ooo to embark on a quest of epic proportions across the ocean and into new lands -- encountering new creatures, discovering new islands and using teamwork along the way. From Cartoon Network/Warner ... "Peanuts by Schulz: Snoopy Tales" (2016) is a two-disc set with all 32 episodes from the newly launched Peanuts cable television series. The first new animated Peanuts cartoon series in over 10 years, "Peanuts by Schulz: Snoopy Tales" presents viewers with stories from the original, print comic strips, told through a series of animated vignettes. From Warner.

Check out other January 24-30 DVD/Blu-ray releases and reviews at OnVideo.