New on DVD and Blu-ray Week of January 3-January 9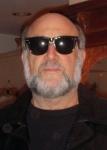 By Harley Lond - 01/03/17 at 03:15 AM CT
FROM THE BIG SCREEN:
The new year takes off inauspiciously with "Blair Witch," a sequel of sorts to the genre-bending "Blair Witch Project." After discovering a video showing what he believes to be his vanished sister Heather, James and a group of friends head to the forest believed to be inhabited by the Blair Witch. At first the group is hopeful, especially when a pair of locals offer to act as guides through the dark and winding
woods, but as the endless night wears on, the group is visited by a menacing presence. Slowly, they begin to realize the legend is all too real and more sinister than they could have imagined. Predictable and lacking the scary surprises of the original. Stars James Allen McCune, Callie Hernandez, Brandon Scott, Valorie Curry, Corbin Reid, Wes Robinson. Bonus features include commentary with director Adam Wingard and writer Simon Barrett and a "House of Horrors: Exploring the Set" featurette. The Blu-ray adds "Never Ending Night: The Making of Blair Witch
" six-part documentary: "Primal Fear: Story Origins" and several behind-the-scenes featurettes. From Lionsgate.


THIS WEEK'S HIGHLIGHTS:

"Jerry Maguire" (1996) 20th anniversary edition, fully remastered in 4K. Tom Cruise stars as Jerry Maguire, a sports agent who's enduring a crisis of conscience. After he suddenly and unceremoniously loses his job and his girlfriend (Kelly Preston), both his personal and professional careers hit an all-time low. But when a single mother (Renee Zellweger) enters his life and his heart, he finds himself negotiating the biggest deal of his life... for the heart and the hand of the woman that he loves. Cuba
Gooding Jr. (who won Best Supporting Actor), Jay Mohr, Regina King, Jonathan Lipnicki and Bonnie Hunt co-star in the blockbuster hit from writer-director Cameron Crowe. Initially available exclusively at Best Buy as a limited edition, which includes a booklet featuring an all-new written introduction from Cameron Crowe, Jerry Maguire's original Mission Statement and the film's original soundtrack CD. On Blu-ray Disc from Sony ... Red Skelton was a brilliant performer, a passionate patriot, and a master of simple, hilarious and classic comedy. After purchasing an old movie studio and converting it for TV productions, Red was the first CBS host to begin taping his weekly programs in color. One of the country's most treasured comedians, Skelton kept TV audiences in stitches for 20 groundbreaking seasons -- beginning in 1951 -- on "The Red Skelton Show." The son of a circus clown, Red always had a twinkle in his eye and a spring in his step (often accompanied by a cowbell sound effect); his heart was pure gold, his jokes were silly
and his gifts for physical comedy were unparalleled. And from his inimitable comic mind also came a memorable lineup of zany characters including the country bumpkin Clem Kadiddlehopper, the lovable hobo Freddie the Freeloader, Sheriff Deadeye and more. "The Red Skelton Hour In Color" is available in two configurations: a three-disc collector's set that features 12 never-before-released episodes, including best-loved sketches with Freddie the Freeloader joining a love-in with hippie Tim Conway; Sheriff Deadeye facing off with Rooster Cogburn (John Wayne); and Clem Kadiddlehopper being mistaken for a robot by mad scientists Boris Karloff and Vincent Price. Other fan favorite sketches include classics such as "Dial M for Moron" with Phyllis Diller, "Yo Ho Ho and a Bottle of Dumb" with George Gobel, and "Eenie Meenie Minee Schmo" with Mickey Rooney. A single disc release includes four complete episodes. Additionally, both releases include exclusive new interviews with Bobby Rydell and Vicki Lawrence. From Time Life.


BUZZIN' THE 'B'S:
"Denial
" (2016), starring Rachel Weisz, Timothy Spall and Tom Wilkinson, is a powerful true story based on the acclaimed book "Denial: Holocaust History on Trial." When Deborah Lipstadt (Weisz) speaks out against Holocaust denier David Irving (Spall) over his falsification of history, she discovers that the stakes are higher than ever in the battle for historical truth. Now faced with a libel lawsuit in British court, Lipstadt and her attorney (Wilkinson) have the heavy burden of proving that the Holocaust actually happened, in a riveting legal fight with stunning consequences. On DVD, Blu-ray/DVD Combo from Universal ...
In "Middle School: The Worst Years of My Life]
" (2016), starring Griffin Gluck, Lauren Graham, Rob Riggle, Thomas Barbusca, Andy Daly, Adam Pally, Isabela Moner, Isabella Amara and Alexa Nisenson, imaginative quiet teenager Rafe Katchadorian is tired of his middle school's obsession with the rules at the expense of any and all creativity. Desperate to shake things up, Rafe and his best friends have come up with a plan: break every single rule in the school and let the students run wild. Based on The New York Times best-selling series by James Patterson. On DVD, Blu-ray Disc from Lionsgate ... In "Operation Avalanche
" (2016), starring Matt Johnson, Owen Williams and Josh Boles, two CIA agents in 1967 go undercover at NASA to investigate a possible Russian mole. In disguise as documentary filmmakers, they tap phones and break into offices while purporting to learn more about the Apollo project. But when they end up uncovering a shocking NASA secret — and a major government cover-up — they decide to embark on a new mission that may put their own lives at risk. From Lionsgate ...
In "Jackie Chan Presents: Amnesia
(AKA Who Am I)" (2015 -- China), starring Ken Lo, Xingtong Yao and Rongguang Yu, martial-arts legend Jackie Chan presents a pulse-pounding update to his own classic thriller. Finding himself at a murder scene, bike courier Li Ziwei tries to escape, but the culprits force him off a bridge. The amnesia from his head injuries means he can't recognize the faces of his enemies, who have framed him for the crime. Now, carrying the parcel that's his only clue, and with the help of sassy hitchhiker Tong Xin, Li Ziwei must outrun killers and cops while racing to clear his name of the mysterious murder. From Lionsgate.


ON THE INDIE FRONT:
"The Ultimate Legacy
" (2015), starring Logan Bartholomew, Lee Meriwether, Brian Dennehy, Myko Olivier, Raquel Welch, Doug Jones and Bill Cobbs, is the third in the "Ultimate" series -- after "The Ultimate Gift" and "The Ultimate Life" -- and continues the journey of character Jason Stevens (Bartholomew), as he learns firsthand the value of teaching. Jason must provide guidance to a self-absorbed young man, Joey Anderson (Olivier), who is forced to run his family's bed-and-breakfast for a year before earning his inheritance in his late grandmother's will. As part of Joey's journey to purpose, he is challenged to grow a conscience and learn to appreciate hard work, forgiveness, generosity and the enduring value of family and friends. Timed for the 10th anniversary of the release of "The Ultimate Gift." From Cinedigm.


FOREIGN:
"The Monkey King 2
" (2016 -- Hong Kong), starring Aaron Kwok, William Feng Shaofeng and Gong Li, is the follow up to the international fantasy blockbuster. This sequel fast forwards 500 years after the Monkey King (Aaron Kwok) wreaked havoc in heaven. Newly freed from his confines under the Five Finger Mountain, the Monkey King vows to protect the innocent from a demon seeking immortality as he accompanies a young monk on an epic journey to the West. On DVD, Blu-ray Disc from Well Go USA.


FOR THE FAMILY:

Left in the care of her teenaged brother Miles while their mom is out of town, 10-year-old Olivia Haden takes her dog Charlie for a late-night walk and witnesses a brazen kidnapping on the deserted streets of New York City in "Ace the Case: Manhattan Mystery
" (2016). But when she tells Miles what she has seen, he dismisses her, and when she reports it to the NYPD, only a sympathetic detective named Dottie will even listen. Without solid evidence, there's nothing Dottie can do, so the intrepid tween sets out to solve the crime herself. Stars Ripley Sobo, Lev Gorn, Susan Sarandon, Aaron Sauter. From Gravitas Ventures.


FROM TV TO DVD:

"Bones Season 11" (2015-16) is a six-disc set with 22 episodes. Six months after Bones (Emily Deschanel) and Booth (David Boreanaz) leave their jobs to start a new life, Booth goes missing. Desperate for distraction, Bones takes a murder case, and is devastated to learn the deceased's identity. From Fox ...
"Girls: The Complete Fifth Season" (2016) is a two-disc set with all 10 episodes of the hit series that follows the assorted humiliations and rare triumphs of a group of girls in their mid-20s, each facing new challenges in life and love. As Season 5 begins, Hannah (Lena Dunham) has put her writing ambitions aside and is teaching alongside Fran (Jake Lacy), her new boyfriend. Marnie (Allison Williams) realizes that she needs more space after her honeymoon with Desi (Ebon Moss-Bachrach). While working towards becoming a therapist, Jessa (Jemima Kirke) also manages a budding relationship. And Shoshanna (Zosia Mamet) is thriving at her new job in Japan, flirting with her boss despite her long-distance relationship with Scott (Jason Ritter). On DVD, Blu-ray Disc from HBO.

Check out other January 3-9 DVD/Blu-ray releases and reviews at OnVideo.