New on DVD and Blu-ray Week of December 13-December 19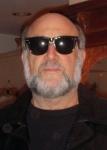 By Harley Lond - 12/13/16 at 02:49 AM CT
FROM THE BIG SCREEN:
Since I'm not a big fan of superhero comic book movies, I was looking forward to the antihero "Suicide Squad," hoping this might be a DC Comics version of Marvel's "Guardians of the Galaxy," set on the Earth rather than in outer space. While the premise is similar -- a group of misfits are assembled to fight a powerful evil threatening the existence of all life -- this big budget, special effects-laden actioner just plods along with a muddled plot and one-dimensional characters. The premise: release
six of the world's most dangerous criminals from prison and put together a task force to fight "metahumans" that might threaten the US. There's elite hitman/assassin Deadshot (Will Smith), former psychiatrist and whacked-out lover of the Joker (Jared Leto) Harley Quinn (Margot Robbie), pyrokinetic ex-gangster El Diablo (Jay Hernandez), foul-mouthed thief Captain Boomerang (Jai Courtney), reptilian Killer Croc (Adewale Akinnuoye-Agbaje), and specialized assassin Slipknot (Adam Beach). Under the leadership of Colonel Rick Flag (Joel Kinnaman), this group is forced to fight evil -- in this first outing, a supernatural Enchantress with an army of monsters bent on building a weapon to destroy the world -- with little prospects of survival. Naturally, during the course of their adventures, the despicable characters learn to actually like each other and work as a team. But for the viewer, the journey is long and arduous, with too many side trips (with the overacting Leto/Joker) and too many plot loopholes. It can all be summed up by Deadshot who, about two-thirds of the way through the movie, turns to Flag and says, "When dies this end?" Still, the box office for Suicide Squad
went off the charts, so expect more from Warner Bros. Extras include an informative overview of each character and their comic book heritage, several behind-the-scenes featurettes and a gag reel.

Also due this week: "Florence Foster Jenkins
," a tame comedy about a would-be opera singer, with an-as-usual superb performance by Meryl Streep; "Bridget Jones's Baby
," the third installment finding Bridget (Renée Zellweger) single and pregnant; "Morgan
," a sci-fi thriller about a genetically designed "human" who goes bad; biblical remake "Ben-Hur
," starring Jack Huston; and "Miss Peregrine's Home for Peculiar Children
," based on the popular book series.


THIS WEEK'S BEST BETS:

There are plenty of classic and cult favorites making their debut this week, just in time for holiday gift-giving. In alphabetical order:

"The Asphalt Jungle
" (1950): In a smog-choked city somewhere in the American Midwest, an aging criminal mastermind, newly released from prison, hatches a plan for a million-dollar jewel heist and draws a wealthy lawyer and a cherry-picked trio of outlaws
into his carefully devised but inevitably doomed scheme. Anchored by an abundance of nuanced performances from a gifted ensemble -- including a tight-jawed Sterling Hayden and a sultry Marilyn Monroe in her breakout role -- this gritty crime classic by John Huston climaxes in a meticulously detailed anatomy of a robbery that has reverberated through the genre ever since. An uncommonly naturalistic view of a seamy underworld, "The Asphalt Jungle" painstakingly depicts the calm professionalism and toughness of its gangster heroes while evincing a remarkable depth of compassion for their all-too-human fragility, and it showcases a master filmmaker at the height of his powers. On DVD and Blu-ray, with a new 2K digital restoration, with uncompressed monaural soundtrack on the Blu-ray. From The Criterion Collection.


"Black Christmas
" Blu-ray debut (1974): Director: Bob Clark; stars Margot Kidder, Olivia Hussey, John Saxon, Keir Dullea. A group of sorority girls are stalked by a psychopath during Christmas break. New 2016 2K scan of the negative (1.85:1) with DTS-HD Master Audio 5.1, DTS-HD Master Audio Mono. From Scream Factory.

"Creepshow 2
" (1987): Stars Tom Savini, George Kennedy, Dorothy Lamour. Horror titans George A. Romero and Stephen King deliver yet another fiendish selection of blood-curdling tales -- now newly remastered in 2K. While retaining the EC comic book flavor that made the original such a hit, "Creepshow 2," this time directed by long-time Romero collaborator Michael Gornick, is a decidedly darker and
grimmer affair than its predecessor. In "Old Chief Wood'nhead," a group of young hoodlums face retribution from an unlikely source after looting a local hardware store. Meanwhile, "The Raft" sees a group of horny teens wishing they'd read the warning signs first before taking a dip in a remote lake. Finally, an uptight businesswoman finds herself with some unwanted company following a hit-and-run incident in "The Hitch-hiker." Commentary, featurettes, behind-the-scenes footage, extended scenes, TV spots, trailer, "Creepshow 2: Pinfall" limited edition booklet featuring the never-before-seen comic adaptation of this unfilmed "Creepshow 2" segment by artist Jason Mayoh, collector's booklet featuring new writing on the film by Michael Blyth. From Arrow Video/MVD Entertainment.

"Dreamscape
" Blu-ray debut(1984) Dennis Quaid, Max von Sydow, Christopher Plummer, Kate Capshaw, Eddie Albert, David Patrick Kelly, George Wendt. A young psychic on the run from himself is recruited by a government agency experimenting with the use of dream-sharing technology and is given the task of planting an idea into the mind of the U.S. president. New 2K Scan of the film. From Scream Factory.

"The Driller Killer
" (1979) Director: Abel Ferrara. Stars Carolyn Marz, Baybi Day. In a career that has encompassed such controversial classics as "Ms. 45," "Bad Lieutenant" and "Welcome to New York," none of Abel Ferrara's films have quite managed to match the shock, extremity and downright notorious nature of "The Driller Killer." Ferrara plays struggling artist Reno, a man pushed to the edge by the economic realities of
New York living in the late seventies and the No Wave band practising in the apartment below. His grip on reality soon begins to slip and he takes to stalking the streets with his power tool in search of prey ... One of the most infamous "video nasties," in part thanks to its drill-in-head sleeve, "The Driller Killer" has lost none of its power to unnerve and is presented here fully uncut. Available as a Limited Edition Dual Format Blu-Ray + DVD SteelBook and a Special Edition Dual Format Blu-Ray + DVD. The Limited Edition SteelBook, featuring original artwork, is limited to 2500 copies. Brand new restoration from original film elements with uncompressed Mono PCM audio on the Blu-ray. From Arrow Video/MVD Entertainment.

"Roma
" (1972): Travelogue, memoir, and outrageous cinematic spectacle converge in this kaleidoscopic valentine to the Eternal City, composed by one of its most iconic inhabitants. Leisurely one moment and breathless the next, this urban fantasia by
Federico Fellini interweaves recollections of the director's young adulthood in the era of Mussolini with an impressionistic portrait of contemporary Rome, where he and his film crew are gathering footage of the bustling cityscape. The material delights of sex, food, nightlife, and one hallucinatory ecclesiastical fashion show are shot through with glimmers of a monumental past: the Colosseum encircled by traffic, ancient frescoes unearthed in a subway tunnel, a pigeon-befouled statue of Caesar. With a head-spinning mix of documentary immediacy and extravagant artifice, Roma penetrates the myth and mystique of Italy's storied capital, a city Fellini called "the most wonderful movie set in the world." On DVD, Blu-ray with a new high-definition digital restoration, with uncompressed monaural soundtrack on the Blu-ray. From The Criterion Collection.

"Sudden Fear
" Blu-ray debut (1952): Stars Joan Crawford, Jack Palance, Gloria Grahame, Bruce Bennett. In this rediscovered masterpiece of film noir, Crawford plays a successful playwright who marries a less than stellar actor (Palance) with a troubling secret. She soon discovers that he not only married her for her money but that he plans to murder her with the help of his lover (Grahame). Nominated for four Academy Awards, including Best Actress (Crawford), Best Supporting Actor (Palance) and Best Black & White Cinematography (Charles Lang Jr.), this taut thriller also features a score by Elmer Bernstein that is sure to keep you on the edge of your seat. In a new 2k restoration. From the Cohen Film Collection.


BUZZIN' THE 'B'S:
"Stagecoach: The Texas Jack Story
" (2016), starring Trace Adkins, Judd Nelson and Kim Coates, is a hardscrabble period Western loosely based on the real-life exploits of 19th-century American outlaw Nathaniel Reed. After retiring from his life as an infamous outlaw, livery owner Nathaniel Reed (Adkins) quietly leads an honest existence on the
Texas frontier with his devoted wife, Laura Lee. But his gun-slinging past suddenly comes back to haunt him when he learns that Calhoun (Coates), the man he once maimed during a stagecoach robbery, is now an unhinged U.S. Marshal who'll stop at nothing to exact vengeance. After a violent shootout brings tragic consequences, Nathaniel partners with his original gang, returns to his lawless ways and becomes Texas Jack: the most wanted outlaw in the West. On DVD, Blu-ray Disc from Cinedigm ... "Counter Clockwise
" (2016) is a science fiction-dark comedy-thriller about a befuddled scientist who stumbles into inventing a time machine and recklessly zaps himself six months into the future. But in that future, he is a wanted man and accused murderer, so he tries to return to the point right before everything went wrong. Stars Michael Kopelow, Devon Ogden, Kerry Knuppe, Joy Rinaldi, Caleb Brown, Frank Simms. On DVD, Blu-ray Disc from Artsploitation Films ...
In "Equity
" (2016), starring Anna Gunn, James Purefoy, Sarah Megan Thomas and Alysia Reiner, a female investment banker (Gunn), fighting to rise to the top of the corporate ladder at a competitive Wall Street firm, navigates a controversial tech IPO in the post-financial crisis world, where loyalties are suspect, regulations are tight, but pressure to bring in "big money" remains high. On DVD, Blu-ray Disc from Sony ... In "The Devil Lives Here
" (2016 -- Brazil), starring Pedro Carvalho, Ivo Müller, Sidney Santiago, Clara Verdier, Diego Goullart, Pedro Caetano, Felipe Frazão, Mariana Cortines, three teenagers go visit a friend at his old farmhouse for the weekend. Instead of fun, they get caught in the middle of a centuries-old war between good and evil. From Artsploitation Films ... In "End of a Gun
" (2016), starring Steven Seagal, Jade Ewen and Florin Piersic Jr., an ex-DEA agent's (Seagal) life takes an unexpected turn when he comes to the rescue of a seductive woman, and finds himself entangled in a bloody game of cat and mouse with a maniacal drug lord when he goes on the run with her ... and $2 million worth of drug money. On DVD, Blu-ray Disc from Lionsgate ...
"Southside With You
" (2016), starring Tika Sumpter and Parker Sawyers, is inspired by President Barack Obama's first "date" with the First Lady. On a summer's day in 1989, a law associate named Barack Obama used all his charms to woo attorney Michelle Robinson. Southside with You brings that magical encounter to life as it follows Barack and Michelle on a day-long date that takes them from an art exhibit to a screening of "Do the Right Thing" to an unforgettable first kiss. On DVD, Blu-ray Disc from Lionsgate ... In "Brother Nature
" (2016), starring Taran Killam, Bobby Moynihan, Gillian Jacobs, Rita Wilson, Bill Pullman, Sarah Burns, Rachael Harris, Kumail Nanjiani, Kenan Thompson, David Wain, Roger (Killam), a straight-
laced politician, has big plans to propose to his dream girl (Jacobs) at her family's lake house. But everything goes awry when he meets his potential brother-in-law Todd (Moynihan): a full-time camp counselor with a heart of gold and a wild sense of fun, pining to be Roger's best friend, and ultimately catapulting him into a series of unfortunate events. From Paramount ... In "Little Men
" (2016), starring Greg Kinnear, Jennifer Ehle, Paulina García, Alfred Molina, Theo Taplitz and Michael Barbieri, an artsy 13-year-old boy named Jake (Taplitz) moves to gentrifying Brooklyn with his family following the death of his grandfather, where he becomes unlikely friends with an extroverted kid his age named Tony (Barbieri). However, Jake's parents (Greg Kinnear and Jennifer Ehle) are the landlords of the dress shop run by Tony's single mom (Paulina Garcia), and their bond is tested when the two families get into a bitter argument involving the cost of rent. From Magnolia Home Entertainment.


ON THE INDIE FRONT:

In "Green is Gold
" (2016), starring Ryon Baxter, Jimmy Baxter, Liz Clare and David Fine, a 13-year-old boy is forced to live with his estranged brother after their father is sent to prison. Their relationship is soon tested when the older brother's occupation as a cannabis farmer infringes on his ability not only to raise his brother, but to even take care of himself. Through constant tribulation, however, they discover the only way to get through the difficulties of life is to work together and try to beat the odds. From Samuel Goldwyn/Paramount.


FOREIGN:
"Disorder
" (2015 -- France), starring Matthias Schoenaerts and Diane Kruger, asks the question, what happens when the man hired to protect you may be the real threat? After being discharged from the army, Vincent, a troubled Afghanistan veteran, becomes bodyguard to the wife and young son of a wealthy Lebanese businessman at their luxurious villa on the French Riviera. But trapped in a perpetual mental warzone, the
unstable Vincent must determine which dangers to the family are real and which are the product of his PTSD-fueled paranoia if he is going to keep them safe. From IFC Films ... In "Girls Lost
" (2016 -- Sweden), three best friends -- bullied, outcast 14-year-old girls -- explore gender identity, love and courage as they navigate the transitional age between childhood and adulthood. The girls find a magic flower that temporarily turns them into boys, and during nocturnal odysseys they enjoy their new identities. One of the girls is lured further and further into the boys' world questioning her sexuality as well, as her friends struggle to decipher their new magical reality. From Wolfe Video ... In "Land and Shade
" (2015 -- Columbia), an elderly farmer, Alfonso, returns home to care for his ailing son after abandoning his family 17 years ago. He discovers the landscape once familiar to him has been ravaged by toxic smoke and resembles a wasteland, as the vast sugar cane fields surrounding his house are burned during harvest. While reconciling his past, Alfonso must save his family from this life-threatening situation. From Strand Releasing.


FOR THE FAMILY:

In "Christmas All Over Again" (2016), starring Sean Ryan Fox, Amber Montana,
Christy Carlson Romano and Joey Lawrence, it's Christmas Eve, and teen Eddie (Sean Ryan Fox) hopes a sweet new pair of Breezy 3000 sneakers will catch the eye of neighbor girl Cindy (Amber Montana). But the next morning, the tree is empty -- and every new day after that is the same -- another Christmas without presents. To escape from this time loop, Eddie turns to a mysterious shoe store owner (Joey Lawrence), who helps him understand that true joy doesn't come tied up in a bow. Earned a Dove Family Seal of approval. From Lionsgate ... "The Legend of Korra: The Complete Series" (2012-14) is an eight-disc set with all 52 episodes. On DVD, Blu-ray Disc from Nickelodeon Home Entertainment/Paramount ... In "Star Paws" (2016),
with the voices of William McNamara, Bobby Catalano, Jason Pascoe, KJ Schrock and April Rose, the battle between cats and dogs goes galactic. An evil kitten known as Adventure Cat and his army of cloned kitties seeks to find an ancient bone with magical powers to take over the galaxy. It's up to an elite group of space dogs, headed by the intrepid General Ruff (William McNamara), to beat the kittens to the bone. As the race to find the mythical bone heats up, the space dogs build a time machine in order to travel back to the time of the dinosaurs in hopes of beating Adventure Cat to the bone and saving the Universe from total destruction. Dove Approved for the whole family. From Ruthless/MVD Visual.


FROM TV TO DVD:

"American Gothic: Season One" (2016) is a four-disc set with all three episodes of the series that centers on a prominent Boston family reeling in the wake of the chilling discovery that someone in their midst is linked to an infamous string of murders. As shocking secrets from the past and present are revealed, their mounting suspicion and paranoia that one of them is a killer threatens to tear the family apart. From CBS/Paramount ... "800 Words, Season 1" (2015) is a heart-warming Aussie-Kiwi dramedy that follows newly-widowed George Turner's (Erik Thomson) decision to start afresh and take his teenage kids from Sydney to a picturesque
and quirky New Zealand coastal town. But the colorful and inquisitive locals ensure his dream of a fresh start does not go as planned. Two-disc set with 10 episodes. From Acorn Media ... "Fear the Walking Dead: The Complete Second Season" (2016) is a five-disc set with all 15 episodes. Last season, "Fear the Walking Dead" explored a blended family that watched a burning, dead city as they traversed a devastated Los Angeles. In Season 2, the group aboard the Abigail is unaware of the true breadth and depth of the apocalypse that surrounds them; they assume there is still a chance that some city, state, or nation might be unaffected, some place that the Infection has not reached. But as Operation Cobalt goes into full effect, the military bombs the Southland to cleanse it of the Infected, driving the Dead toward the sea. As Madison, Travis, Daniel, and their grieving families head for ports unknown, they
discover that the water may be no safer than land. From Anchor Bay ... "Harley and the Davidsons" (2016), starring Michiel Huisman, Bug Hall and Robert Aramayo, is a Discovery Channel miniseries based on the inspirational true story of three young men who risked their entire fortune to overcome adversity to create the iconic bike. During a time of great social and technological change beginning at the turn of the 20th century, Walter and Arthur Davidson and Bill Harley risked their livelihoods to launch the budding motorcycle enterprise. Each of these men faced very different challenges, but it was the motorcycle that united their dreams and ambitions. From Lionsgate ... "19-2, Season 3" (2016) is a three-disc set with 10 episodes of the Canadian cop drama set in Montreal. The officers of Station 19 struggle to deal with the fallout from unmasking the mole within their department. As the high-ranking officers scramble to save their
careers, the patrollers continue responding to crimes that plague Montreal's streets. Ben (Jared Keeso) finds contentment in his relationship with Amelie (Tattiawna Jones), but troubles resurface with the family he thought he'd left behind. As Nick (Adrian Holmes) searches for information about his cousin's disappearance, he sets off a chain of events with consequences he never could have foreseen. From Acorn Media ... "Streets of Compton" (2016) is a documentary miniseries about the rise of West Coast hip-hop. Produced and narrated by rapper The Game, the miniseries brings unprecedented behind-the-scenes access to hip-hop's origins, exploring the rise of music legends like NWA and Dr. Dre told through the eyes of its current and former residents. Compton is well known as the birthplace of legends including NWA, Venus and Serena Williams, and Kendrick Lamar. But Compton is a place most people have never seen and the truth isn't always pretty. "Streets of Compton" tells the story of how a city overrun by gangs and violence became a cultural powerhouse. Hip-hop superstar The Game takes us on a dark yet redemptive journey into the heart of his city. From Lionsgate.

Check out other December 13-December 19 DVD/Blu-ray releases and reviews at OnVideo.