By Chris Kavan - 09/29/16 at 11:43 AM CT
The Magnificent Seven easily rode off with last weekend's win but September continued to be an overall disappointing month as the top 12 still couldn't turn around the significant drop at the box office compared to last year. Once again we're looking at a robust group of contenders for the upcoming weekend, led by the true-life drama Deepwater Horizion as well as the latest from Tim Burton, a much-delayed comedy and the expansion of an uplifting chess biography from Disney. As September gives way to October, we'll see if the studio's fortunes can make a recovery.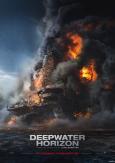 DEEPWATER HORIZON
Based on the true story behind the oil rig explosion on the Deepwater Horizon, which claimed the lives of 11 of the men working on it - Peter Berg is bringing the human aspect of this story to the big screen. Much like 13 Hours, the director is going to focus on the men - their lives and stories - and not so much on the political firestorm that followed. I have no problem with that, actually - and the casting is spot on with every-man Mark Wahlberg taking the lead with plenty of help from the likes of Kurt Russell, John Malkovich, Dylan O'Brien, Ethan Suplee, Gina Rodriguez, Jason Kirkpatrick, Kate Hudson and J.D. Evermore among others. Early reviews are pointing towards the positive side - much like last week's Magnificent Seven, it is not going to be a knockout critical success, but the story, cast and timing should add up to this opening strong - most likely knocking the western off of its perch, but we'll have to wait and see how the audience responds.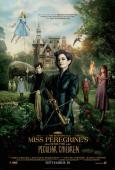 MISS PEREGRINE'S HOME FOR PECULIAR CHILDREN
Ransom Rigg's novel was one of the last books I managed to finish before getting bogged down. Between the unique pictures and gothic-type setting, in my mind it was a perfect fit for director Tim Burton. Now, while the film isn't going to follow the novel exactly (but what film ever does?) - it does have that Burton fantasy look about it. For once the director is not going to cast Johnny Depp (and probably a good thing) and, since the story revolves around mostly young adults, has landed upon another great cast. Asa Butterfield leads the charges as a normal kid who stumbles upon an extraordinary world caught in a time bubble in the past - Miss Peregrine herself is played by the talented Eva Green while the versatile Samuel L. Jackson plays the main baddies. The rest of the children are played by names both familiar and new: Ella Purnell, Finlay MacMillan, Lauren McCrostie, Hayden Keeler-Stone, Georgia Pemberton, Milo Parker and Raffiella Chapman are a few of the names playing the kids with abilities from super-strength to pyrokinesis, invisibility and plant control. The adult cast has some big names supporting things: Judi Dench, Rupert Everett, Allison Janney, Chris O'Dowd and Terence Stamp round things out. Burton has had a rough go of late and though I think the movie looks enchanting, dark and up to his previous standards, thus it should be enough to open above Deepwater Horizon and take first place - something Burton needs after a string of disappointing results.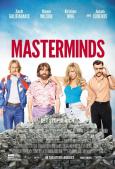 MASTERMINDS
Ever since Relativity has come back from the brink of falling apart, they have released a couple of movies. Too bad those movies have turned out to be lame ducks with Jane Got a Gun and The Disappointments Room both opened to less-than-stellar results. Now, Masterminds has had a much better marketing push and has a much more solid cast - led by Zach Galifianakis, Kristen Wiig, Kate McKinnon, Jason Sudeikis and Owen Wilson. All that should add up to a much better result for the studio, though I still don't think this is going to be a knockout. The PG-13 rating does have the chance to attract a slightly larger audience. I'm guessing the best the film can hope for is hitting the teens on its opening and landing somewhere in the top five. Certainly it will be better than The Disappointments Room - we'll to see by how much.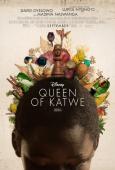 QUEEN OF KATWE
That leaves us with Disney's Queen of Katwe, which opened last week in limited release into 52 theaters with pretty mediocre results. The film stars Lupita Nyong'o and David Oyelowo with newcomer Madina Nalwanga (a Ugandan actress) portraying a chess prodigy. While the film certainly lives up to Disney's standards of being both heatwarming and uplifting, it didn't exactly light audiences on fire. It's also not going to open in nearly as many theaters as the other three films, thus I'm guessing this is going to be on the low end of the top 10 and that's the best-case scenario. There is a very good chance this opens outside the top 10, given its lower theater count and its minimal marketing.
Those are your big movies coming out for the weekend. I'll be back on Sunday with the results,
Comments