By Chris Kavan - 09/22/16 at 11:44 AM CT
Is this going to be the week Hollywood turns things around? Following several disappointing openings of late, hopefully the box office will be re-invigorated with a western remake featuring a knock-out cast along with an animated film looking to spark interest with the family crowd. Certainly the recipe looks ripe for success, but that has been the case seemingly for the past two weeks - two weeks that have seen films fail to live up to expectations. Here's hoping that the new movies will prove to be more impressive this time around.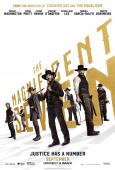 THE MAGNIFICENT SEVEN
I'll be the first to admit that when I hear another movie is getting a remake or reboot or whatever, I sigh, roll my eyes and try to think of how else studios are going to royally mess things up. But sometimes things actually work out for the better and I think The Magnificent Seven has a chance to be one of the exceptions. For one, it has an absolutely killer cast - Denzel Washington, Chris Pratt, Ethan Hawke, Vincent D'Onofrio, Byung-hun Lee, Peter Sarsgaard, Matt Bomer, Haley Bennett, Manuel Garcia-Rulfo and Martin Sensmeier all look to make this a reboot worth rooting for. One has to remember that this is actually a remake or a remake, as the 1960 version is actually a retelling of Akira Kurosawa's landmark Seven Samurai. In any case, about the only thing that has me a bit curious is why they went with a PG-13 on a what is clearly a shoot-em up action film. Not that I want an abundance of violence or cursing, it just seems an odd choice and I hope it doesn't mean things are going to be toned down too much. This seems like the clear-cut winner for the weekend but we'll have to wait until Sunday to find out for sure.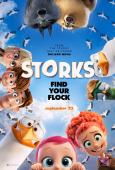 STORKS
It has been awhile since an animated film has come along - five weeks to be exact, when Kubo and the Two Strings dropped. That movie, despite looking like it should be a big winner, hasn't even cracked $50 million. I don't know if Storks will find more luck, but certainly it's looking like a good time to release an animated title. We all know school has started, but maybe it's time to relax a little once again. I can't say I'm holding my breath over this one - it doesn't look as polished as this summer's outstanding hits. The lack of family-friendly options is the only reason this may open better than one would expect. I still don't think it's going to drive it to spectacular numbers, but at least it should drive it to respectable ones. Voices include Andy Samberg, Jennifer Aniston, Kelsey Grammer, Ty Burrell, Keegan-Michael Key, Jordan Peele, Danny Trejo and Katie Crown.
Maybe we'll finally see some impressive numbers this weekend after a couple letdowns. I'll be back Sunday with the final results.
Comments