New on DVD and Blu-ray Week of September 20-September 26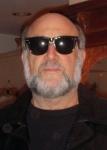 By Harley Lond - 09/20/16 at 04:38 AM CT
THIS WEEK'S HIGHLIGHTS:
The film vaults will open this week with three terrific classics being retooled for the home video market. First up is Disney's long-on-demand and out-of-print "Beauty and the Beast" (1991), arguably one of the greatest animated films of all time and instrumental in Disney's late-20th century renaissance. The film features the voices of Robby Benson, Angela Lansbury, Paige O'Hara, Jerry Orbach, David Ogden Stiers, Richard White, Jo Anne Worley, Jesse Corti, Bradley Pierce and Rex Everhart, has superb music by composer Alan Menken and lyricist Howard Ashman, and, of course, a great storyline. Unfortunately, this 25th Anniversary Signature Collection Edition is a DVD/Blu-ray combo. so families on a budget will have to pop around $23.00 for the set if they want to enjoy the film. Still, there are benefits: the set includes four versions of the film: The Blu-ray release will include the original theatrical film; an extended version with the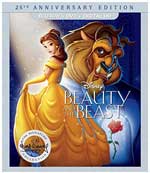 "Human Again" song sequence and a never-before-released on home entertainment sing-along version. The original work-in-progress version will be available digitally and on Disney Movies Anywhere. Other extras include "Menken & Friends: 25 Years of Musical Inspiration"; "#1074: Walt, Fairy Tales & Beauty and the Beast": Long before "Beauty and the Beast
" became an instant classic, Walt Disney made two attempts -- between the 1930s and 1950s -- to adapt the famous fairy tale into an animated film. Discover what Disney and his team was dreaming up through Disney's actual voice recordings, archived artwork, story notes -- and learn why the project was sidelined for decades; "Always Belle" featurette with the original voice of Belle, Paige O'Hara; "The Recording Sessions"; "25 Fun Facts About Beauty and the Beast"; and a "Beauty and The Beast" sneak peek at the 2017 Disney live-action remake.

From The Criterion Collection comes "Blood Simple
" (1984): Joel and Ethan Coen's career-long darkly comic road trip through misfit America began with this razor-sharp, hard-boiled neo-noir set somewhere in Texas, where a sleazy bar owner sets off a torrent of violence with one murderous thought. Actor M. Emmet Walsh looms over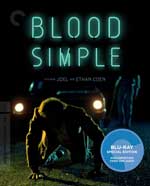 the proceedings as a slippery private eye with a yellow suit, a cowboy hat, and no moral compass, and Frances McDormand's cunning debut performance set her on the road to stardom. The tight scripting and inventive style that have marked the Coens' work for decades are all here in their first film, in which cinematographer Barry Sonnenfeld abandons the black-and-white chiaroscuro of classic noir for neon signs and jukebox colors that combine with Carter Burwell's haunting score to lurid and thrilling effect. Blending elements from pulp fiction and low-budget horror flicks, "Blood Simple" reinvented the film noir for a new generation, marking the arrival of a filmmaking ensemble that would transform the American independent cinema scene. On DVD and Blu-ray, with a new, restored 4K digital transfer, approved by cinematographer Barry Sonnenfeld and filmmakers Joel and Ethan Coen, with 5.1 surround DTS-HD Master Audio soundtrack on the Blu-ray. Also from Criterion is "Cat People
" (1942), the first of the horror films producer Val Lewton made for RKO Pictures and one that redefined the genre by leaving its most frightening terrors to its audience's imagination. Simone Simon stars as a Serbian émigré in Manhattan who believes that, because of an ancient curse, any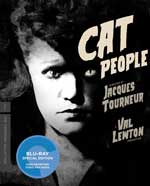 physical intimacy with the man she loves (Kent Smith) will turn her into a feline predator. Lewton, a consummate producer-auteur who oversaw every aspect of his projects, found an ideal director in Jacques Tourneur, a chiaroscuro stylist adept at keeping viewers off-kilter with startling compositions and psychological innuendo. Together, they eschewed the canned effects of earlier monster movies in favor of shocking with subtle shadows and creative audio cues. One of the studio's most successful movies of the 1940s, Cat People raised the creature feature to new heights of sophistication and mystery. On DVD and Blu-ray, in a new, restored 2K digital transfer, with uncompressed monaural soundtrack on the Blu-ray.


FROM THE BIG SCREEN:

Three lackluster films arrive this week: "Free State of Jones
," a drama set during the Civil War that tells the story of defiant Southern farmer Newt Knight and his extraordinary armed rebellion against the Confederacy, starring Matthew McConaughey, Keri Russell, Gugu Mbatha-Raw, Mahershala Ali and Jessica Collins, from Universal; and two weak sequels: "Neighbors 2: Sorority Rising
," starring Seth Rogen, Zac Efron, Rose Byrne and Chloe Grace Moretz, and "Teenage Mutant Ninja Turtles: Out of the Shadows
"; both from Universal.


BUZZIN' THE 'B'S:

One of Quentin Tarantino's favorite directors, Brian Trenchard-Smith was a key figure in the Ozploitation movement. "Dead End Drive-In
" (1986), starring Ned Manning, Natalie McCurry, Peter Whitford and Wilbur Wilde, is set in a near-future where the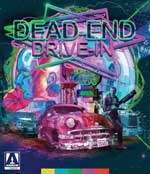 economy has crumbled and violent gangs play havoc in the streets, the powers-that-be have decided to lure the delinquent youth into drive-in cinemas and keep them there. No longer just a place to watch trashy movies and make out, these outdoor picture shows have become concentration camps for the unruly and unwanted. With its day-glo color scheme, new wave soundtrack and extraordinary stunt work, "Dead-End Drive-In" is in the tradition of Ozploitation milestones "Mad Max" and "The Cars That Ate Paris," only very, very eighties. In a brand new 2K restoration from original film materials. Extras on the Blu-ray Disc include audio commentary by director Brian Trenchard-Smith; "The Stuntmen," Trenchard Smith's classic television documentary on Grant Page ("Mad Max," "Road Games") and other Australian stunt performers; "Hospitals Don't Burn Down," Trenchard-Smith's 1978 public information film told in pure Ozploitation fashion; behind-the-scenes gallery by graffitti artist Vladimir Cherepanoff; theatrical trailer; reversible sleeve featuring original and newly commissioned artwork by Chris Malbon. From Arrow Video/MVD Entertainment Group.


ON THE INDIE FRONT:

In "Rodeo & Juliet
" (2015), starring Nadine Crocker, Krista Allen and Tim Abell, a big-city girl and her mother are forced to relocate to the family's struggling ranch where the young woman meets a special horse and a young cowboy, while her mother reconnects with a local rancher she was in love with 20 years earlier. A Dove "Family-Approved" romance from Monarch Home Entertainment.


FOREIGN FILMS:

After years of negotiation, Russian director Vial Mansky was invited by the North Korean government to make a film about one girl and her family in the year she prepares to join the Children's Union, on the "Day of the Shining Star" (Kim Jong-Il's birthday), in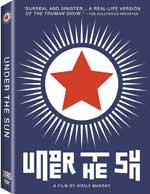 "Under the Sun
"(2015 - Czech Republic/Russia/Germany/Latvia/North Korea). "My father says that Korea is the most beautiful country ..." says 8-year-old Zin-mi. And so it may seem as Mansky films her in joyous, patriotic school pageants and in dance class, or with her parents, eating delicious food in their picturesque apartment. But the government handlers supervising the production did not realize that Mansky kept filming after they had shouted "Cut!" "Under the Sun" is the jaw-dropping result. In Korean with English Subtitles. From Icarus Films ... "Wedding Doll
l" (2015 -- Israel), starring Moran Rosenblatt, Roy Assaf and Assi Levy, is a bittersweet melodrama that follows a young headstrong woman, Hagit, who dreams of love, marriage and freedom from the strict guidance of her mother, an over protective divorcee. Hagit strikes up a relationship with her boss' son at the local factory where she works. While hiding the blossoming romance from her mother, news arrives of the factory shutting down, and it forces Hagit's romantic fantasy and reality to collide. From Strand Releasing.


FOR THE FAMILY: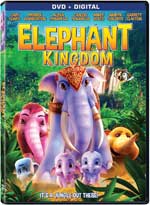 In the animated "Elephant Kingdom" (2016), when brave elephant Rock (Cary Elwes) sees his wife, Melody (Alexa PenaVega), kidnapped by the powerful human king (Patrick Warburton), the mighty warrior gets some jumbo-sized help from his friends in order to rescue her. Coming to his aid is a quirky, courageous troop of young elephants, including Rally (Carlos PenaVega), and Pugsley (Mikey Bolts), plus the ever-trusty and wacky Wingman (Garrett Clayton) and the kindhearted human queen (Ambyr Childers). From Lionsgate.


FROM TV TO DVD:

"The Originals: The Complete Third Season" (2015-16) is a five-disc set with all 22 episodes of the series about a family of power-hungry thousand year old vampires looking to take back the city that they built and dominate all those who have done them wrong. From Warner ...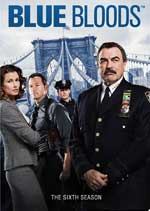 "Blue Bloods: The Sixth Season" (2015-16) is a six-disc set with all 22 episodes. The sixth season of Blue Bloods starts off with Frank (Tom Selleck) being concerned that a threat to New York City may be imminent following a terrorist attack in the Middle East. Meanwhile, his son Danny (Donnie Wahlberg) must track down dangerous targets of his own -- serial murderers, cop killers, prison escapees. Later in the season, the Reagan family and the NYPD clash with corrupt officials and investigate a mob boss's ties with a former cop. From CBS/Paramount ... "Criminal Minds: Beyond Borders - The First Season" (2015-16) is a four-disc set with all 13 episode. Gary Sinise headlines this spin-off from "Criminal Minds." Over 68 million Americans leave the safety of our borders every year. If danger strikes, the FBI's International Response Team is called into action. Experienced unit chief Jack Garrett (Sinise) knows he can depend on the unique skills of multilingual master Clara Seger (Alana de la Garza), ex-special ops agent Matt Simmons (Daniel Henney), technical whiz Russ "Monty" Montgomery (Tyler James Williams) and medical examiner Mae Jarvis (Annie Funke). From a ritualistic human-hunter in the wilds of Thailand, to a serial slayer in the streets of Paris, to an organ harvester in the slums of Mumbai, no perpetrator can escape the combined brilliance of this elite force. From CBS/Paramount ...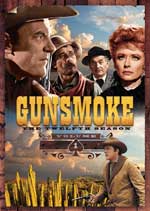 "Gunsmoke - The Twelfth Season - Volume 1" (1966) is a four-disc set with 15 episodes, for the first time in full-color. James Arness stars as the incomparable Marshal Matt Dillon, sworn to protect and serve the good people of Dodge City. Faithfully by his side are reliable medic Doc Adams (Milburn Stone), strong-willed saloon keeper Miss Kitty (Amanda Blake) and trustworthy Deputy Festus Haggen (Ken Curtis). Together, they take on the likes of gold-digging bandits, bloodthirsty gunslingers and an underhanded boxing champ. From CBS/Paramount ... The 12th season of the hard-as-nails Western drama continues with "Gunsmoke - The Twelfth Season - Volume 2" (1967), a four-disc set with 14 episodes. Wrapping up the season, the legendary lawman tangles with a new slate of outlaws, including troublemaking drovers, a vigilante rancher and bomb-making bank robbers. From CBS/Paramount ... "2 Broke Girls: The Complete Fifth Season " (2015-16) contains all 22 half-hour episodes from the fifth season. In Season Five, Max and Caroline continue to wait tables at the diner while trying to build their new business — a dessert bar! Caroline goes to Hollywood to meet with studio executives to discuss the idea of making her riches-to-rags life story into a movie. Max tags along and meets Randy (guest star Ed Quinn) — who becomes her new beau — but will it last outside Hollywood? From Warner.

Check out other September 20-September 26 DVD/Blu-ray releases and reviews at OnVideo.