By Chris Kavan - 09/18/16 at 06:51 PM CT
Sully was flying high once again this weekend - and not in a flying-high-like-Denzel Washington-in-Flight kind of way - but rather a conquering-the-box-office-once-again kind of way. It turns out the long wait between Blair Witch and Bridget Jones films didn't help as both stumbled out of the gate to lower-than-expected openings while Snowden opened about on target but still didn't produce much heat. That meant the top 12 only made $74.6 - just $136,000 shy of becoming the lowest-grossing weekend of the year. It was down nearly 12% compared to last weekend and off a whole 24.3% compared to last year. Let's hope the rest of September can mount a comeback.

1) SULLY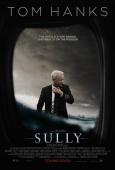 Earlier in the week there was a lot of speculation that Blair Witch was going to give Sully a run for the top spot, but it turned out it was no competition at all. Sully easily held on to its top position with a $22 million weekend, giving the Ron Howard/Tom Hanks collaboration a new total of $70.5 million. That leaves it just $1.8 million under the total for last year's Bridge of Spies (a film that reaped six Oscar nods, including a win for Best Supporting Actor). Now, its 37% weekend drop was a bit higher than Bridge of Spies (26%) but was right along with Captain Phillips (36%) and a better hold than Flight (40%). The real test will come when The Magnificent Seven and Deepwater Horizon show up on the scene. It's looking like Sully will be able to top $100 million - but we'll see how far it goes from there. Worldwide, it sits at just under $94 million.
2)
BLAIR WITCH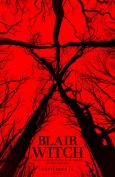 With horror films doing so well this year, I would have though Blair Witch would be a sure bet. Early forecasts had this hitting at least $20 million but, much like the weather, it turns out predicting movies isn't an exact science, either. Blair Witch opened to just $9.65 million. In comparison, the much derided Book of Shadows hit $13 million on its opening weekend. Blair Witch didn't appeal to critics (37% Fresh) and the people who did show up weren't kind either - giving it a dismal "D+" Cinemascore. Granted, it is operating on a meager $5 million budget - but marketing costs on this (somewhere in the range of $20 million) mean Blair Witch better hope for some international appeal to earn back its money. Adam Wingard has proven himself a competent director. I think the problem is the whole "found footage" thing has far run its course and audiences just didn't want another gimmick horror film in the genre, even if it was a call back to the original found footage king. I doubt this one will leg it out much and will be lucky to hit the $47 million Book of Shadows wound up with - $35 million is more likely at this point.
3)
BRIDGET JONE'S BABY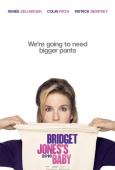 Also not receiving much love after an extended hiatus was Renée Zellweger. The third chapter in the life and times of Bridget Jones could only open to a third-place, $8.24 million opening. Many were predicting this would open to the biggest Bridget Jones debut but, like Blair Witch, it crumbled and opened to the worst total in the franchise. Both Bridget Jones ($10.7 million) and the lambasted Edge of Reason ($8.6 million) opened higher. In fact, this will also be lucky to hit the $40 million total of Edge of Reason - likely also topping out at around the $30 million mark. At least critics and audiences were more receptive. It is certified Fresh on Rotten Tomatoes and got a respectable "B+" from audiences (79% female and 72% over 35 - not a surprise there). Let's hope it gets some bump. Yet the true glory of Bridget Jones rests not on domestic, but international. While Edge of Reason bombed out at just $40 million - it made over $222 million worldwide. Here's hoping Bridget Jone's Baby follows suit to help ease that $35 million budget. So far it has about $30 million outside of the U.S.
4)
SNOWDEN
Oliver's Stone's biopic of the (in)famous whistleblower Edward Snowden was never pegged as a huge opener, but its $8.02 million still looks like it came in a bit under predictions as well. Joseph Gordon-Levitt stars as the title character and it did manage to impress audiences, earning a great "A" Cinemascore. Likewise, it was a much better opening than the Julian Assange biopic, The Fifth Estate, which had a terrible $3.12 million debut back in 2013. Though it's not making many waves on the awards front, I still think this looks like an interesting drama. I'm sure it will get buried in the weeks to come but here's hoping it can hit its $40 million budget - though that may be a stretch at this point.
5)
DON'T BREATHE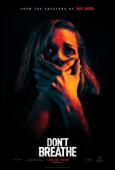 Rounding out the top five (and probably one of the main reasons Blair Witch didn't do better)was the horror film Don't Breathe. The film managed another great hold, dropping just over 32% in its fourth weekend and adding another $5.6 million to its total - which hit the $75 million mark over the weekend as well. It sits at just over the milestone at $75.3 million - over seven times its $10 million budget and one of the great stories of the end of summer/early fall films. Could it hit $90 million - don't count it out (but don't hold your breath thinking about it, either).
Outside the top five: Hillsong: Let Hope Rise couldn't find footing outside its faith-based audience and opened in 13th place with $1.3 million. Those that did attend obviously were moved, as they awarded the film an "A" Cinemascore but it's not likely to gain much traction outside its target group.
In milestone news The Secret Life of Pets officially hit $800 million worldwide with an $805 million total from both domestic ($363.4 million) and foreign ($441.6 million) totals, making it currently the sixth-highest grossing film of the year worldwide.
Next week brings us the release of The Magnificent Seven remake along with the animated film Storks.
Comments