By Chris Kavan - 09/15/16 at 12:00 PM CT
With Sully leading the charge, September got off to a decent start for Hollywood. As we continue this week brings us some familiar faces (welcome back Bridget Jones and the Blair Witch), a documentary on one of the most inspirational church groups in the world and Oliver Stone's biopic on one of the most controversial men (and events) in our age. Conventional says Blair Witch has the edge - but adult audiences should keep Sully afloat while still making Snowden a possible hit. Overall, September is usually one of the slower months, but we'll see if there is enough variety to make things stand out.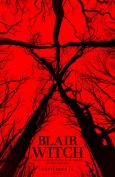 BLAIR WITCH
Man, has it really been 17 years since we were all introduced to found footage and guerrilla marketing that made the original Blair Witch Project a massive hit? Indeed - it was 1999 when we followed a trio of filmmakers into the woods, watched them get lost, panicked and scared ultimately ending in a creepy cabin in the woods in one of the best endings. Those last five minutes in Blair Witch Project are pretty much the only really good thing I remember - the rest was whining tantrums, shaking tents and crude stick figures. But the film certainly got a lot of attention and now Adam Wingard (directors of the excellent You're Next and the underrated The Guest) turns his attention back to Burkittsville, Maryland as we follow another band of friends into the cursed woods. In this case, one of the characters is James, brother to Heather Donahue, the lone female in the original Blair Witch Project. After seeing what he believes is a video of his sister in the woods, he, along with several friends, goes to investigate her disappearance. The previews make this one seem much more horror-like than the original - still the found footage but now with flying tents, creepy tunnels and, yes, still a cabin in the woods. Horror has been a hit this year (for the most part) and Blair Witch should continue to scratch that itch. We'll see if 17 years has diminished this brand (I doubt it will come anywhere close to the original in any case), but I expect it to wind up on top of the box office.
SNOWDEN
Oliver Stone is no stranger to courting controversy with his films. From Platoon to Natural Born Killers, JFK and even W. - nothing is left uncovered. While he doesn't always hit the mark, Stone is usually solid. Thus, his latest film, focusing on the life NSA employee Edward Snowden will probably pull no punches. The talented Joseph Gordon-Levitt takes on the role of the agent-turned-whistleblower who some consider a hero and others a traitor after he leaked thousands of classified documents pertaining to the illegal surveillance the NSA carried out. If anything, early reviews suggest Stone didn't go deep enough - but I, for one, trust the man and every preview I have seen makes me both intrigued and angry. This is exactly the kind of film Stone can sink his teeth in to and I hope he does get to the meat of this story.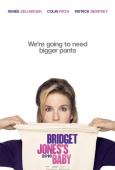 BRIDGET JONES' BABY
It has almost been as long since we've seen Bridget Jones as the Blair Witch. Not quite as long as Edge of Reason hit in 2004, but still, 12 years is also a long time between films. Actress Renée Zellweger herself has been out of the movies spotlight since 2010. Most people now react to how much her look has changed (people who have nothing better to do, apparently) but I think this will be a welcome return. Granted, women are going to make up the bulk of the audience for this third entry in Bridget Jones' unfolding drama - in this case the still-single, career-minded Jones finds herself in a pickle when she winds up pregnant but can't be sure who the father is. I am obviously not the target audience, nor do I remember ever seeing the first two films. That being said, if Baby can draw the target female audience, it might wind up in good shape but if the people who supported the first two films don't come out, it will die on the vine.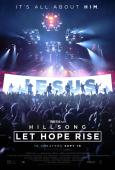 HILLSONG: LET HOPE RISE
While opening in far less theaters than the first three films (800), faith-based films tend to do well with their specific audiences. Hillsong is another film that was original in Relativity's hands but following their trouble reverted back to producers who managed to find another distributor. I have a feeling that even with fewer theaters, it's still going to wind up doing better than The Disappointments Room. Hillsong is about the Australian-based band whose music is heard around the world in church by over 50 million people. Billed as a theatrical worship experience - this is not just a typical documentary but a true religious experience. So, obviously, I'm not going to see this one. Still, I'm sure there are enough people interested to make this work.
There are the big movers and shakers for the weekend. Wie'll see how Sully stands up to both Blair Witch and Snowden and if we indeed can crown a new box office champion come Sunday.
Comments