By Chris Kavan - 09/01/16 at 11:40 AM CT
Now that we can officially put a nail in the coffin of the summer movie season, we can look forward to September. It's no longer the official dumping ground of unwanted films as there are quite a few big films on the horizon. This weekend isn't likely going to be one of the more memorable of the year. This week brings us a sci-fi A.I. thriller that seems to be inspired by Ex-Machina. And, the star of that film, Alicia Vikander, has her own film, a romantic drama about a lighthouse couple who stumble upon a baby in a rowboat and decide to raise it as their own. While both films are likely to bring in an audience, I don't see either as being huge hits and with a horror film likely taking a big hit and Suicide Squad already dropping, I see a quiet weekend ahead.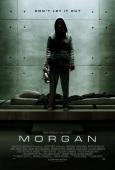 MORGAN
I have to say, the marketing team behind Morgan sure is having fun. First, they released a trailer and showed it to a bunch of A.I. to get their reaction. Then, they fed a bunch of horror/thriller trailers into the mind of IBM's Watson A.I. and had it create its own trailer. Now that's what I call some interesting marketing. Will any of this pay off? I have no idea. Morgan follows a risk-management agent (Kate Mara) who is in charge of determining whether or not to terminate an A.I. that had done some unpleasant things. This A.I. (the Morgan of the title) is portrayed by Anya Taylor-Joy, a standout in the unnerving Witch. The rest of the cast looks good as well - Game of Thrones vet Rose Leslie, Toby Jones, Michelle Yeoh, Brian Cox, Jennifer Jason Leigh and the always- welcomed Paul Giamatti round out the excellent cast. Based on the names alone, color me interested. While a lot of people are comparing this to the indie hit Ex-Machina, aside from both having A.I. who are dealing with their own "humanity" as it is - I don't think they look all that similar. We already had a horror hit in Don't Breathe, we'll see if a sci-fi film can dethrone it.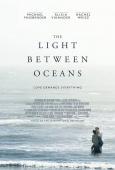 THE LIGHT BETWEEN OCEANS
Coming in across the other end of the film spectrum is The Light Between Oceans. Directed by Derek Cianfrance (Blue Valentine, The Place Beyond the Pines), this is period melodrama following a lighthouse keeper (Michael Fassbender) and his wife (Alicia Vikander) who lose their own child only to encounter a boat washed up on shore with a baby inside. They decide to raise the child as their own, but this decision will have consequences that will test their bond. While the actors involved are certainly able to carry this one - this is exactly the type of film I avoid. Reactions have been mixed thus far, and I figure more women will be interested in this one but it's hard to say if they are going to turn out for this one. It just looks too overly-dramatic for me, even though I think Fassbender and Vikander look like they make an excellent pair. Also stars Rachel Weisz, Jack Thompson, Thomas Unger and Anthony Hayes.
I don't think this is going to be one of the more exciting weekends of the year. Morgan has a chance to dislodge Don't Breathe but don't count on it. I'll be back Sunday with the final results.
Comments